This 1/4 NPT Bourdon Type Pressure Gauge is designed for use with hydraulic systems and measures up to 200 PSI. It has a Bourdon tube design, with a 75mm dedicated pressure gauge for accurate and lasting readings. Its design provides long service life and reliable performance.
Enjoy reliable performance and accuracy with this ¼ NPT 200 PSI hydraulic pressure gauge. Its Bourdon type construction ensures high-precision readings, ideal for a wide range of applications. The gauge features a 75mm dial which makes it easy to read, even in low light conditions. Trust the reliable performance and accuracy of this high quality hydraulic pressure gauge.
Dial Size
75mm

Case material

Stainless steel

Wetted parts

Brass

Mount

Lower
Connection

1/4 PT, NPT, G... M14*1.5

Liquid

Glycerin, Silicone oil

Custom options

Pressure range
Dial plate
Other process connection thread
Surface mounting flange
Mounting bracket
WESEN Technologies' Liquid Filled Pressure Gauges have a dial size range from 40mm to 250mm. This manometer is 75mm dial and 0-200 psi range. The connection thread is 1/4 NPT. The typical application of this bourdon type pressure gauge is in hydraulic practice.
Share
View full details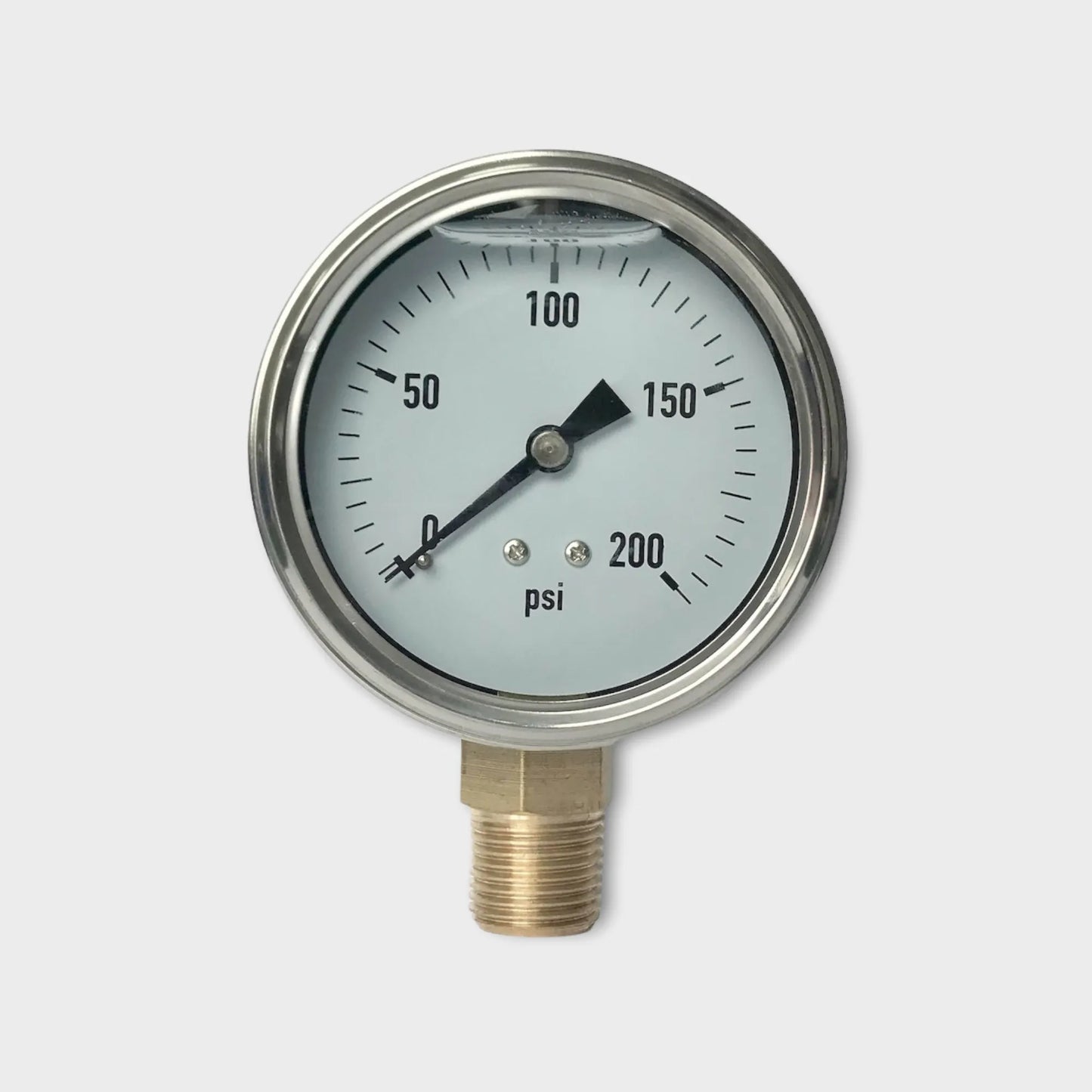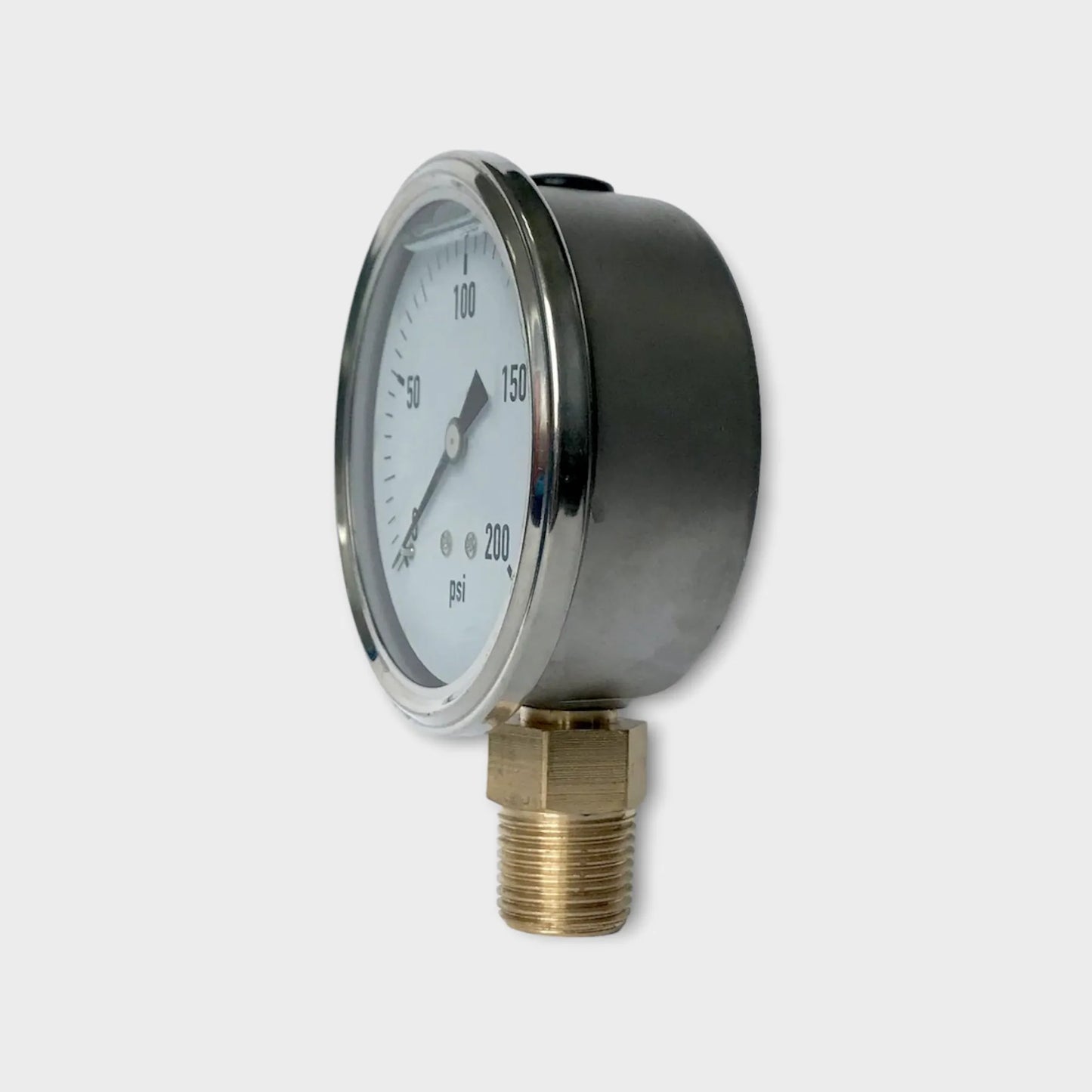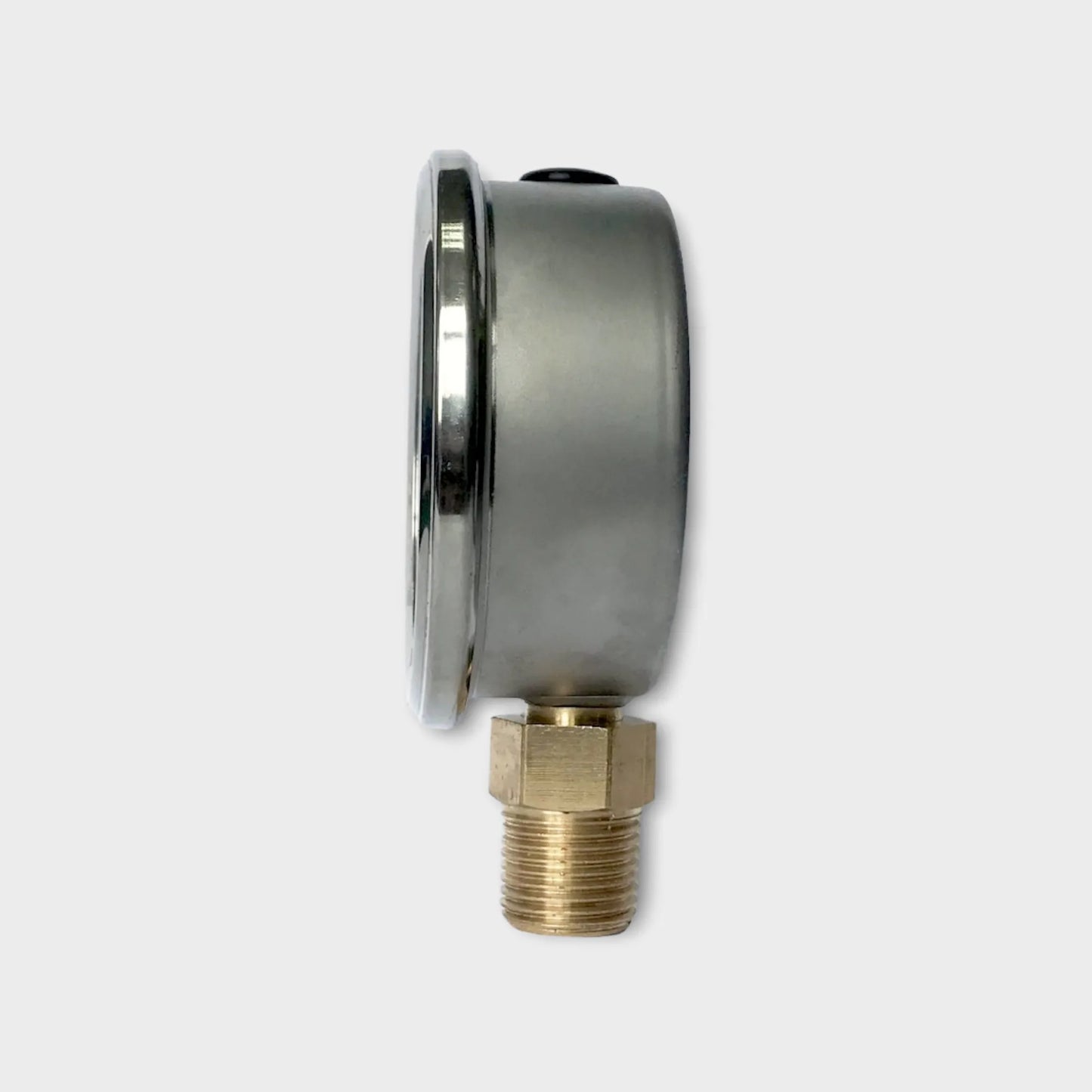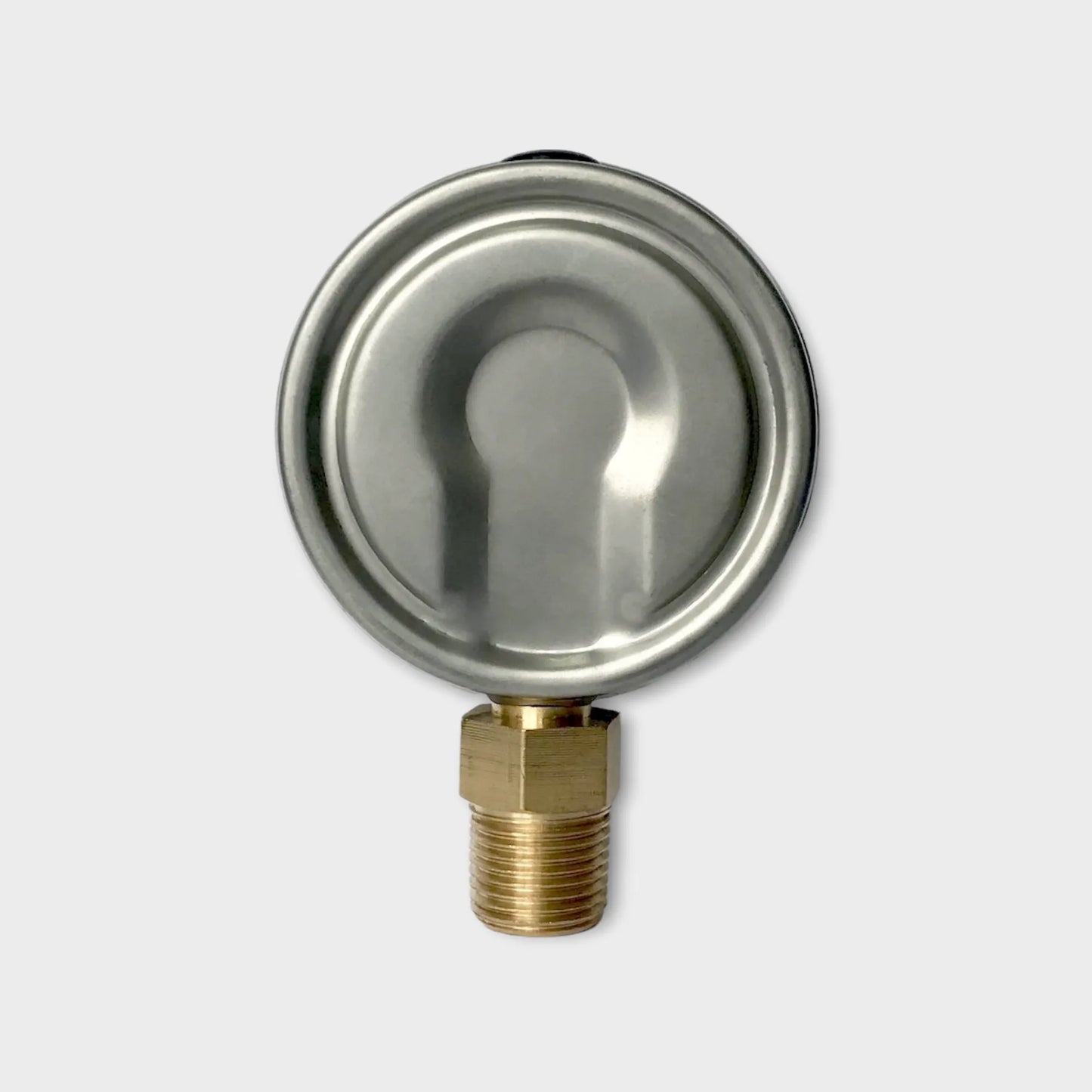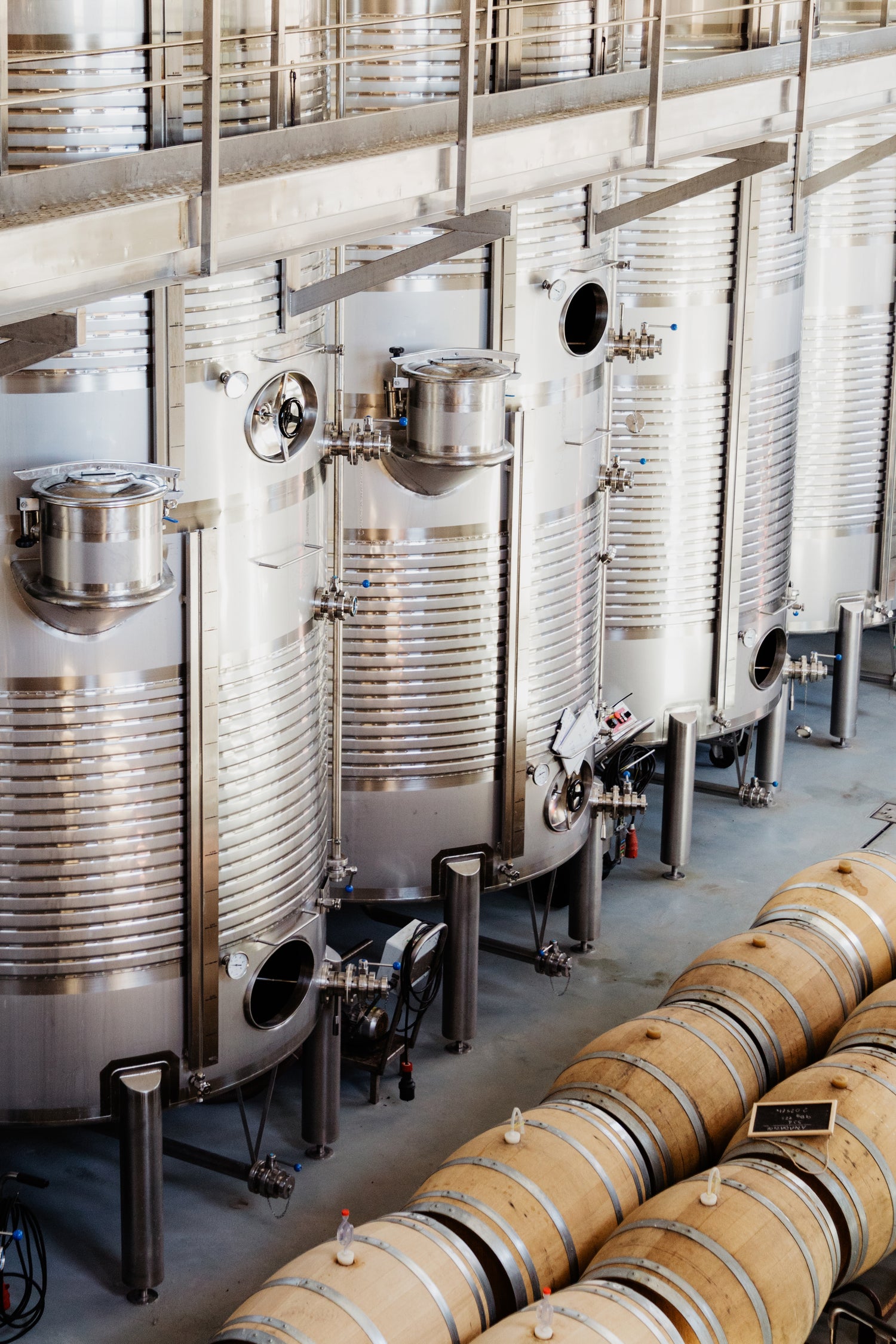 Applications
Hygienic pressure measurement in sanitary applications for the pharmaceutical, biotechnology, food and beverage industries
Mechanical pressure display on pipelines, fermenters, bioreactors and vessels
Pressure/vacuum monitoring during cleaning, sterilisation, pressure testing
For gases, compressed air, vapour; liquid, pasty, powdery and crystallising media
Special features

Safety via mechanical pressure transmission

Case and wetted parts in hygienic design

Suitable for SIP and CIP, autoclavable version available

Easy zero point setting

High overload safety

Payment & Shipping Terms

MOQ: 100 Pieces

Price: To be confirmed

Delivery Time: 3~5 weeks

Payment Term: T/T