Introducing the "Pressure Gauge for Water Pressure Measurement" – an essential tool tailored to accurately assess water pressure levels in a variety of settings.
Engineered for precision and reliability, this pressure gauge is designed to provide accurate and real-time measurements of water pressure. Whether you're in a residential, commercial, or industrial environment, this gauge is your trusted partner in ensuring optimal water pressure performance.
With a focus on usability, the gauge features a user-friendly design that allows for quick and effortless pressure readings. Its clear and easy-to-read dial provides instant visual feedback, enabling you to monitor water pressure with ease. The gauge's streamlined design ensures hassle-free installation and integration into your existing water system setup.
Built to withstand the unique challenges posed by water pressure measurement, this gauge is constructed using high-quality materials that ensure durability and longevity. Its robust composition guarantees resilience against water exposure and other environmental factors, making it suitable for both indoor and outdoor applications.
Whether you're a homeowner concerned about water pressure fluctuations or a professional in charge of maintaining water distribution systems, this pressure gauge empowers you with accurate data to make informed decisions. By monitoring water pressure levels, you can identify potential issues early, optimize system performance, and prevent damage caused by pressure irregularities.
The "Pressure Gauge for Water Pressure Measurement" is more than a tool – it's a solution that enhances efficiency, minimizes risks, and contributes to the smooth operation of water systems. Trust in its accuracy, reliability, and user-friendly design to provide you with the essential insights you need to keep your water pressure under control.
Dial Size
63mm, 2.5"

Case material

Stainless steel

Wetted parts

Stainless steel

Mount

Radial
Connection

1/4 PT, NPT, G... M14*1.5

Liquid

Glycerin, Silicone oil

Custom options

Pressure range
Dial plate
Other process connection thread
Surface mounting flange
Mounting bracket
Share
View full details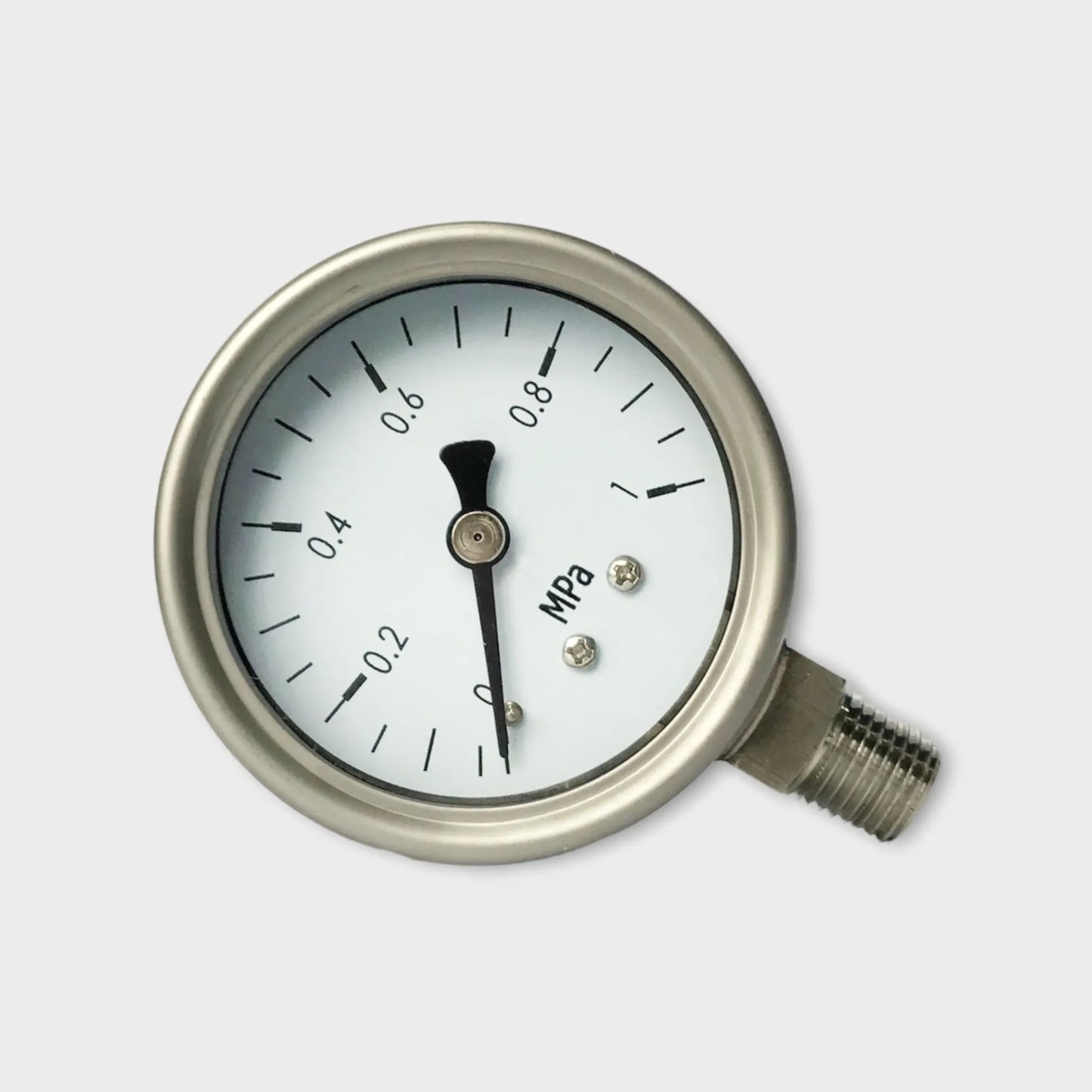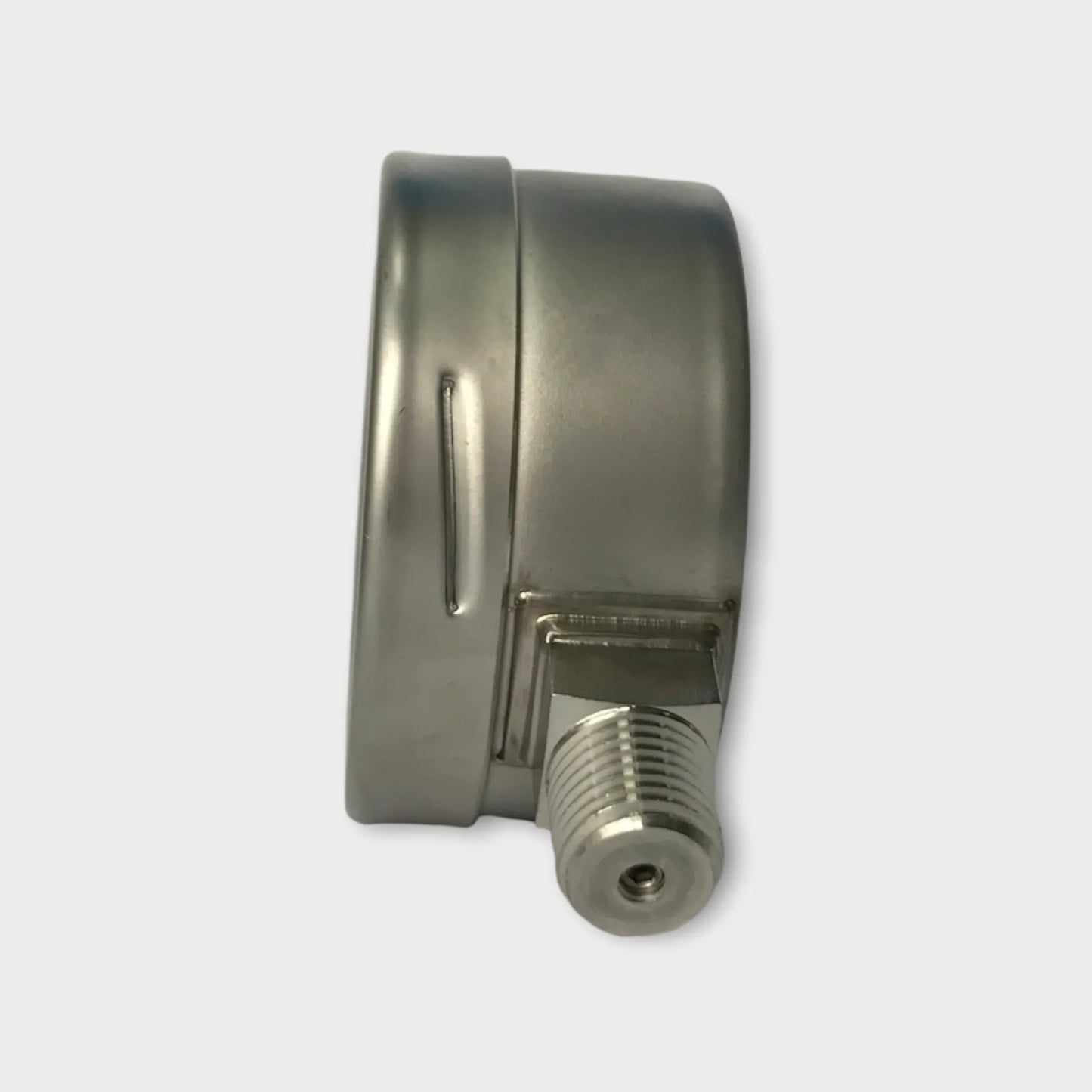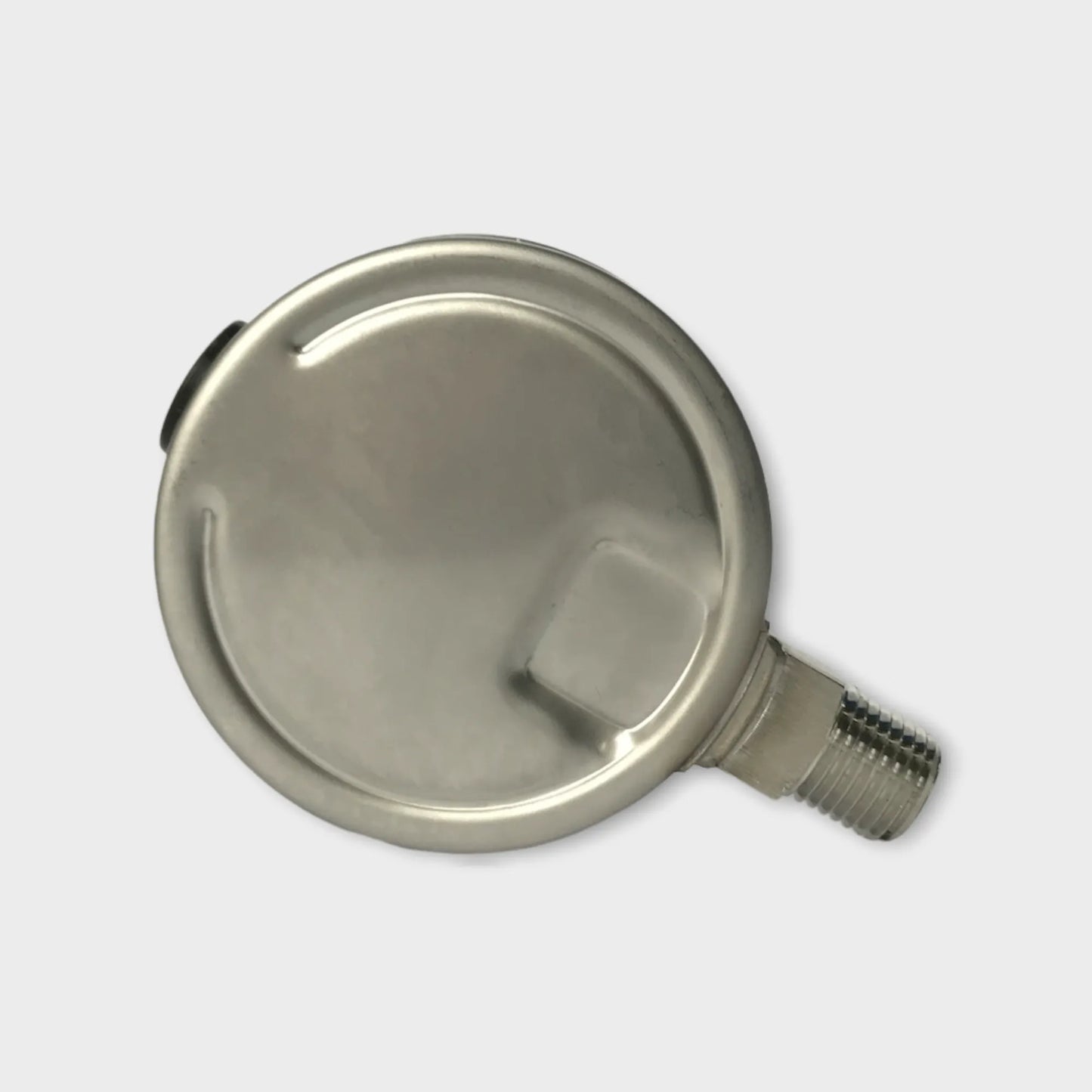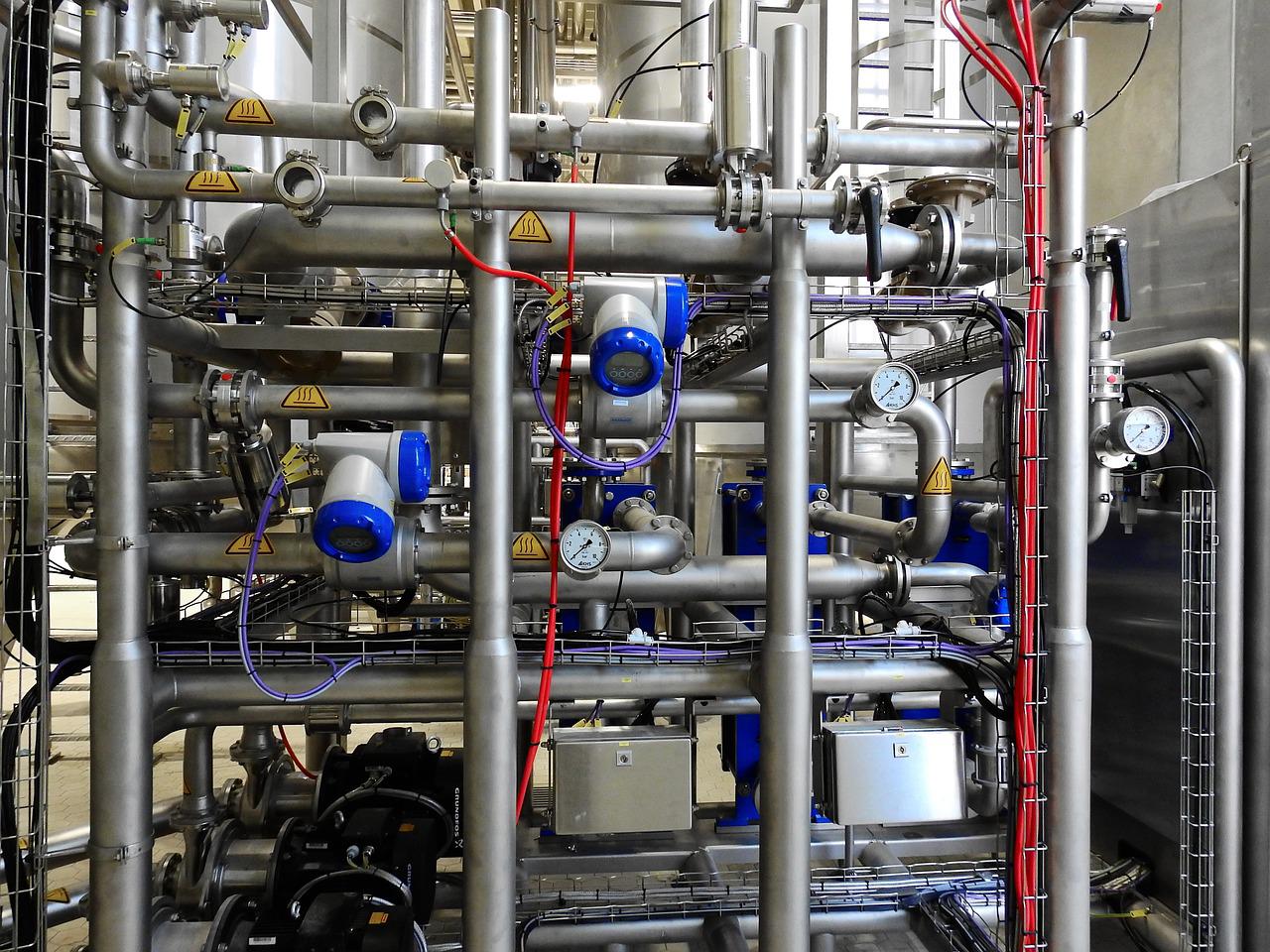 Applications
For aggressive gaseous and liquid media that are not highly crystallising, also operates in aggressive environments
Oil and gas industry, chemical and petrochemical industry, pumbling and HVAC, hydraulics and pneumatics
Machine building and general plant construction
Special features

Excellent load cycle stability and shock resistance

Design per EN 837-1

Completely from stainless steel

Scale ranges up to 0 ... 1600 bar

Payment & Shipping Terms

MOQ: 100 Pieces

Price: To be confirmed

Delivery Time: 3~5 weeks

Payment Term: T/T