The D200 Series Digital Pressure Gauge is an easy-to-use and reliable measurement device. It is designed to provide accurate readings of pressure up to 10,000 PSI. The gauge has high-resolution LCD display and a measuring accuracy of 0.2%, so you can be confident in your measurements.
| | |
| --- | --- |
| Dial Size | 100mm |
| Case Material | 304SS |
| Connection Material | 304SS |
| Accuracy | 0.4%FS, 0.2%FS |
| Mount | Lower |
| Connection | 1/4 1/2 G, PT, NPT, M20*1.5 |
| Power Supply | 3 AA batteries |
| Measurement Medium | Gas, water, oil, other liquids... |
Share
View full details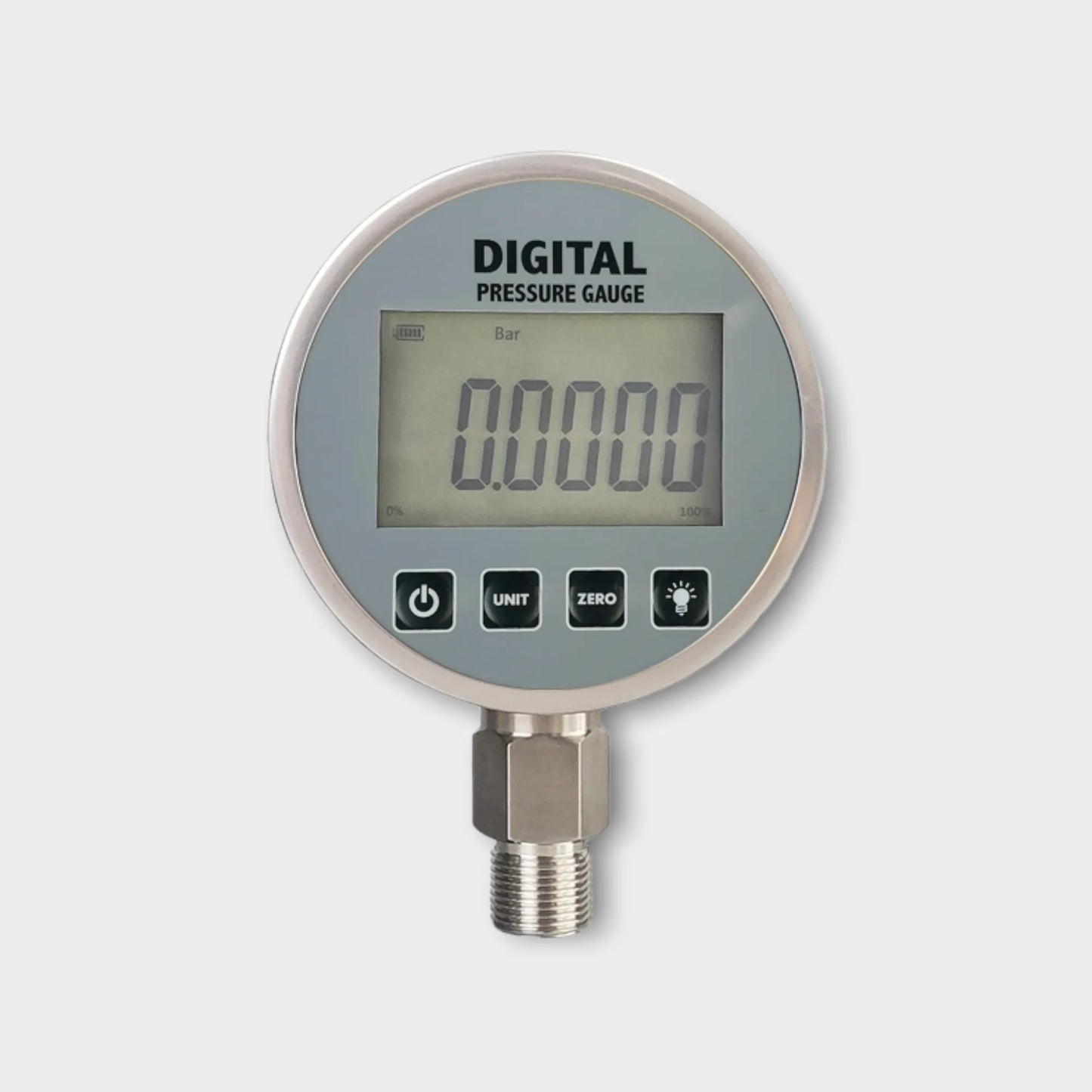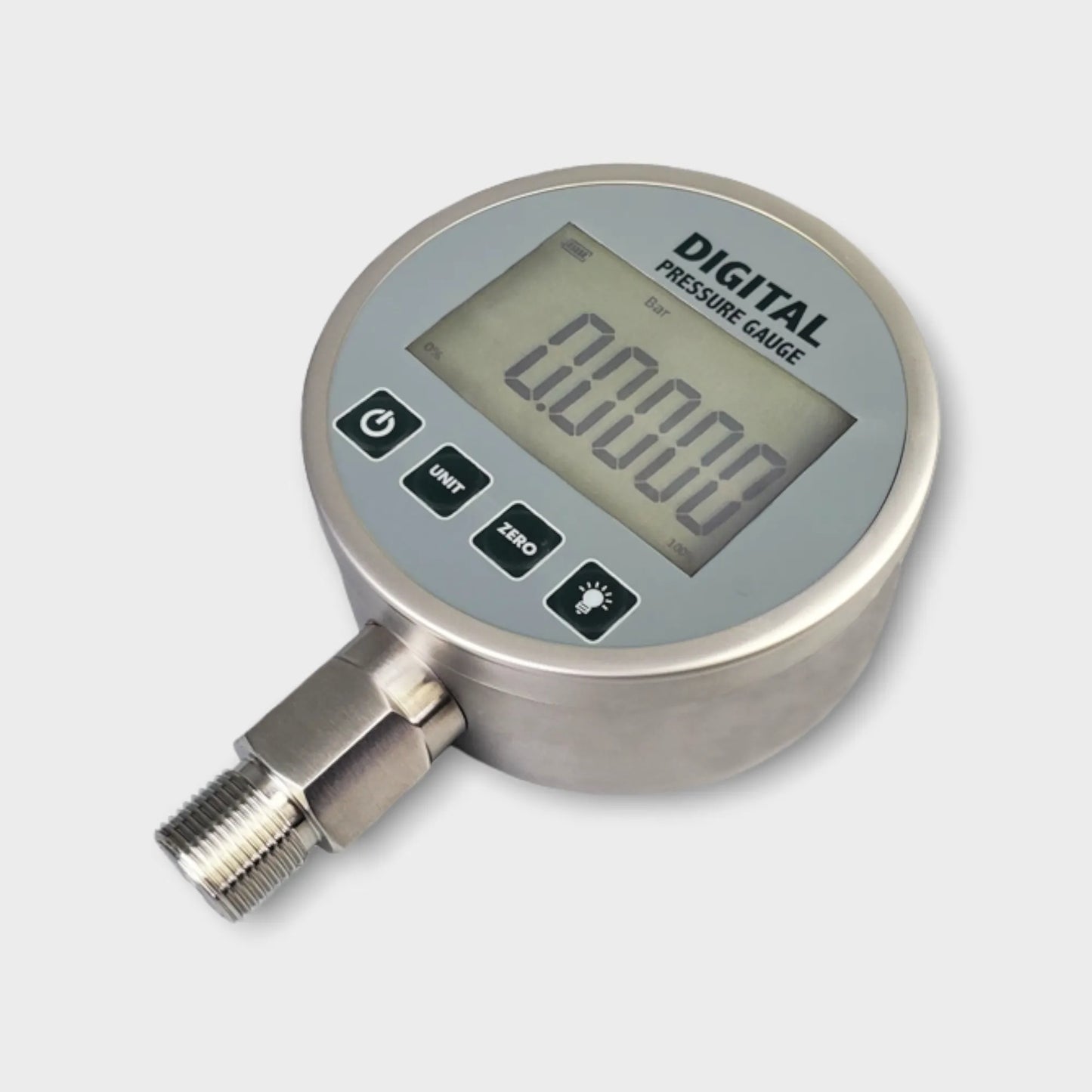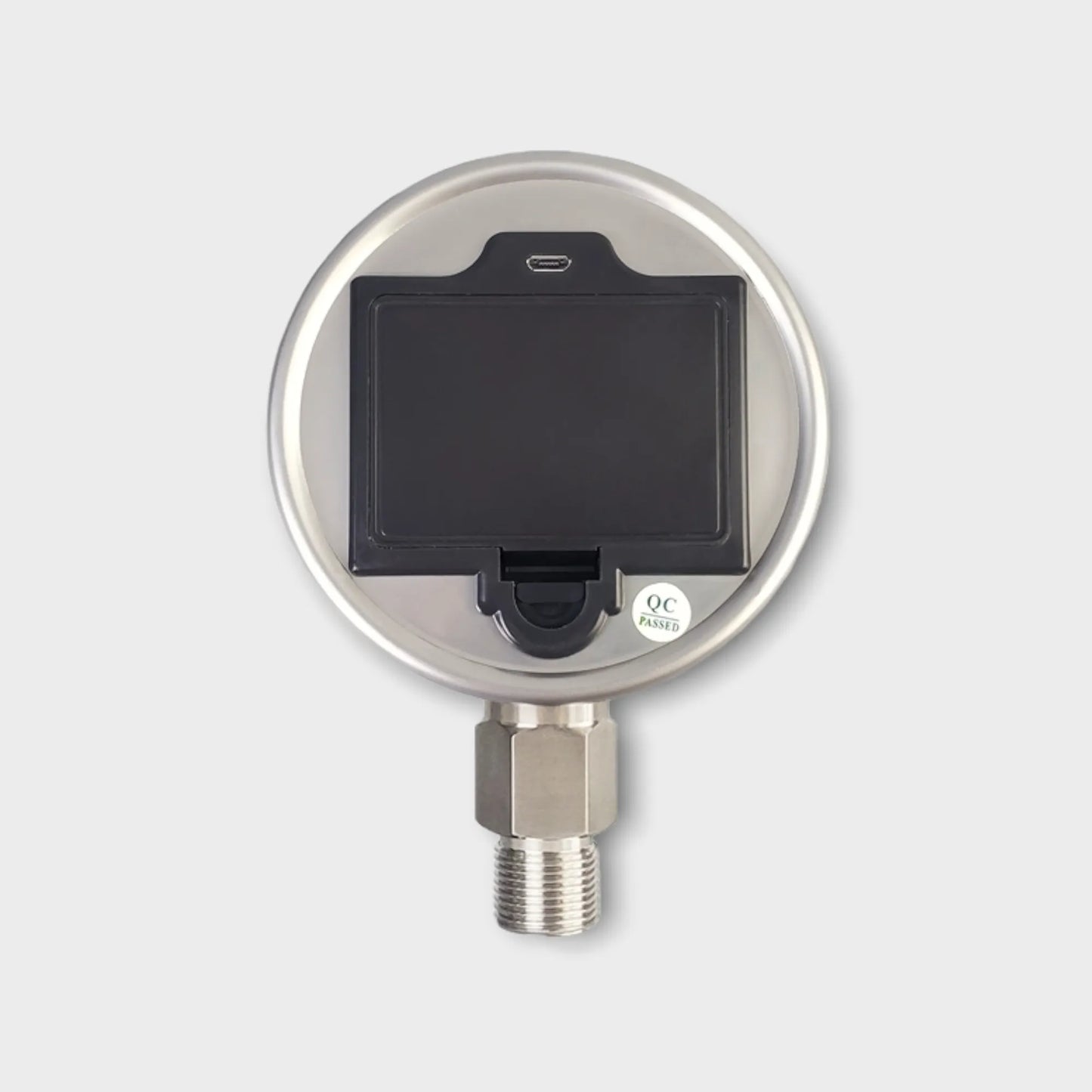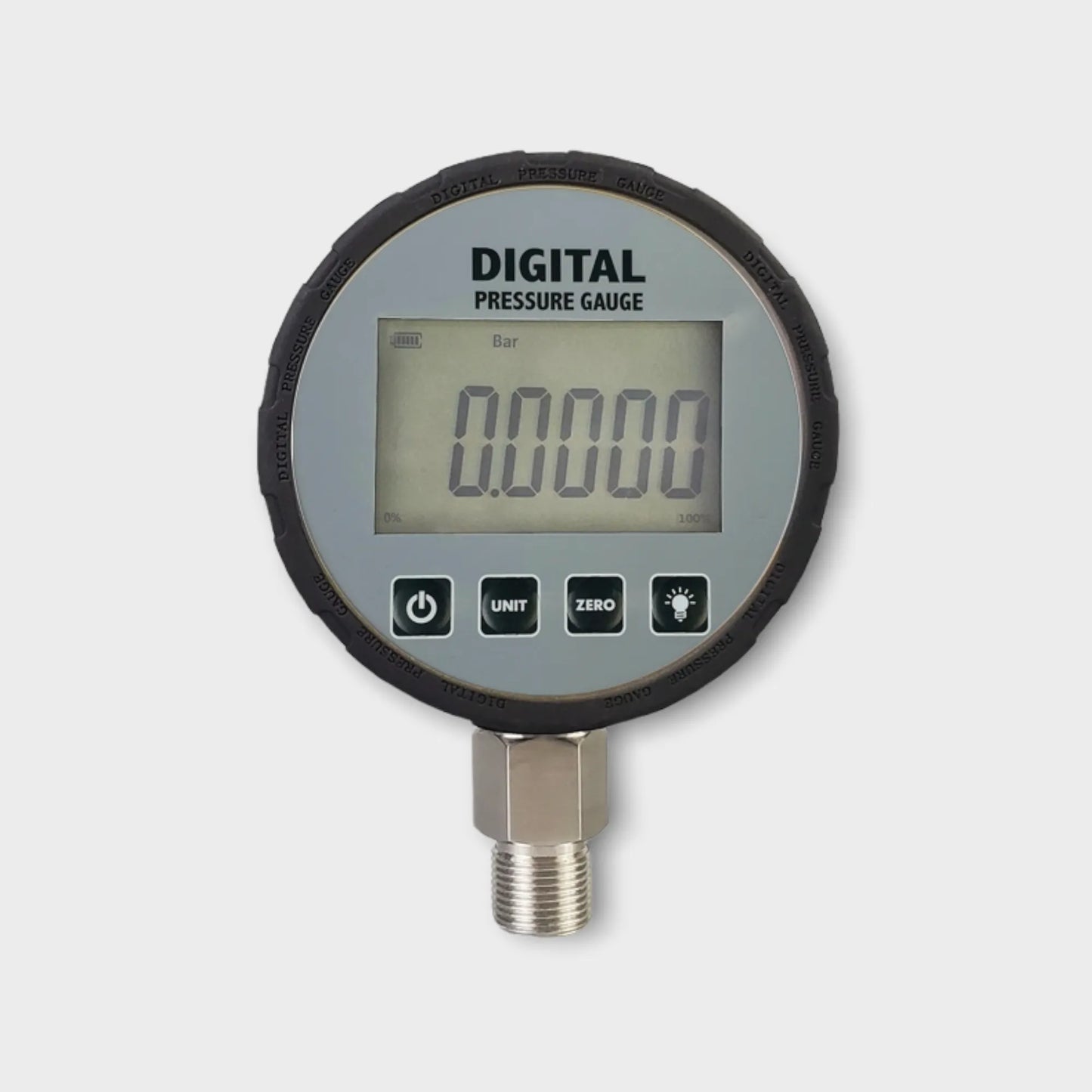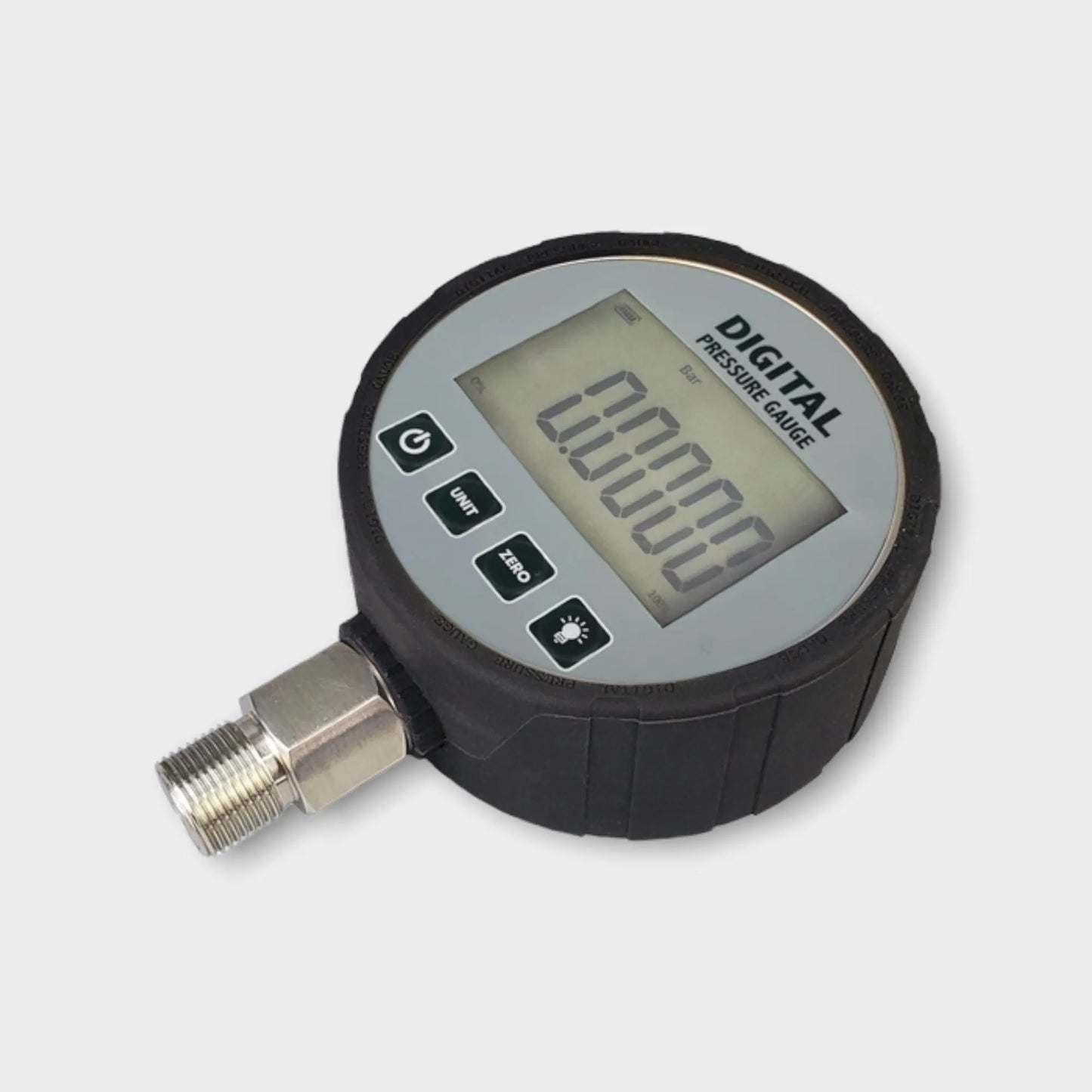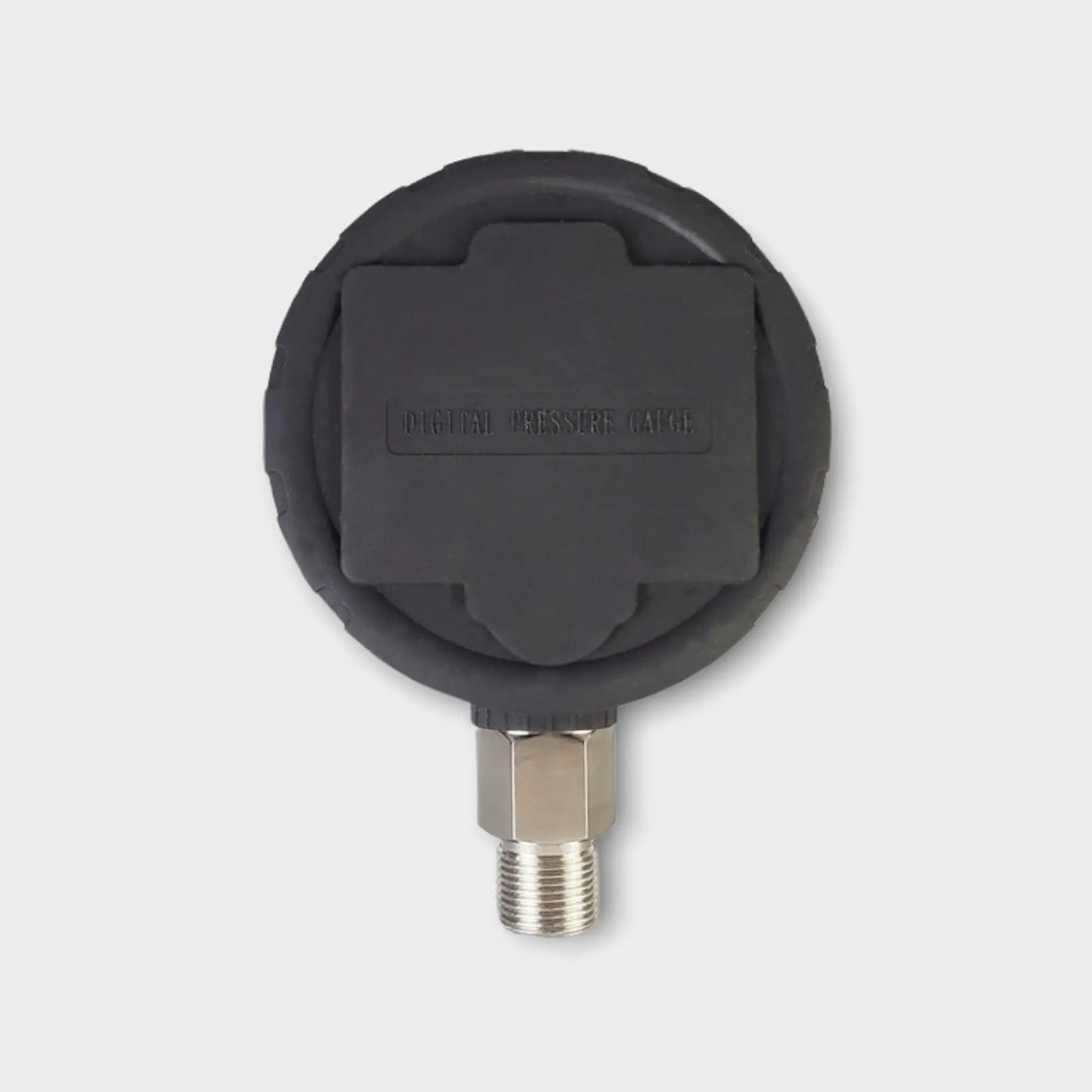 Description
This gauge is a high-precision and intelligent digital pressure gauge. It has a high-precision sensor and display the pressure accurately in real time, equipped with a large size LCD. It has a various of features, such as zero clearing, backlight, on/off button, units,ow voltage alarm. And it is convenient to install and easy to operate. This gauge can be used as peak record to record the maximum and minimum.
The surface and connector of the product is 304SS. It can be used to measure gas, liquid, oil and other non-corrosive mediums of stainless steel. It applies to these fields: portable pressure measurement, equipment supporting, equipment calibrations.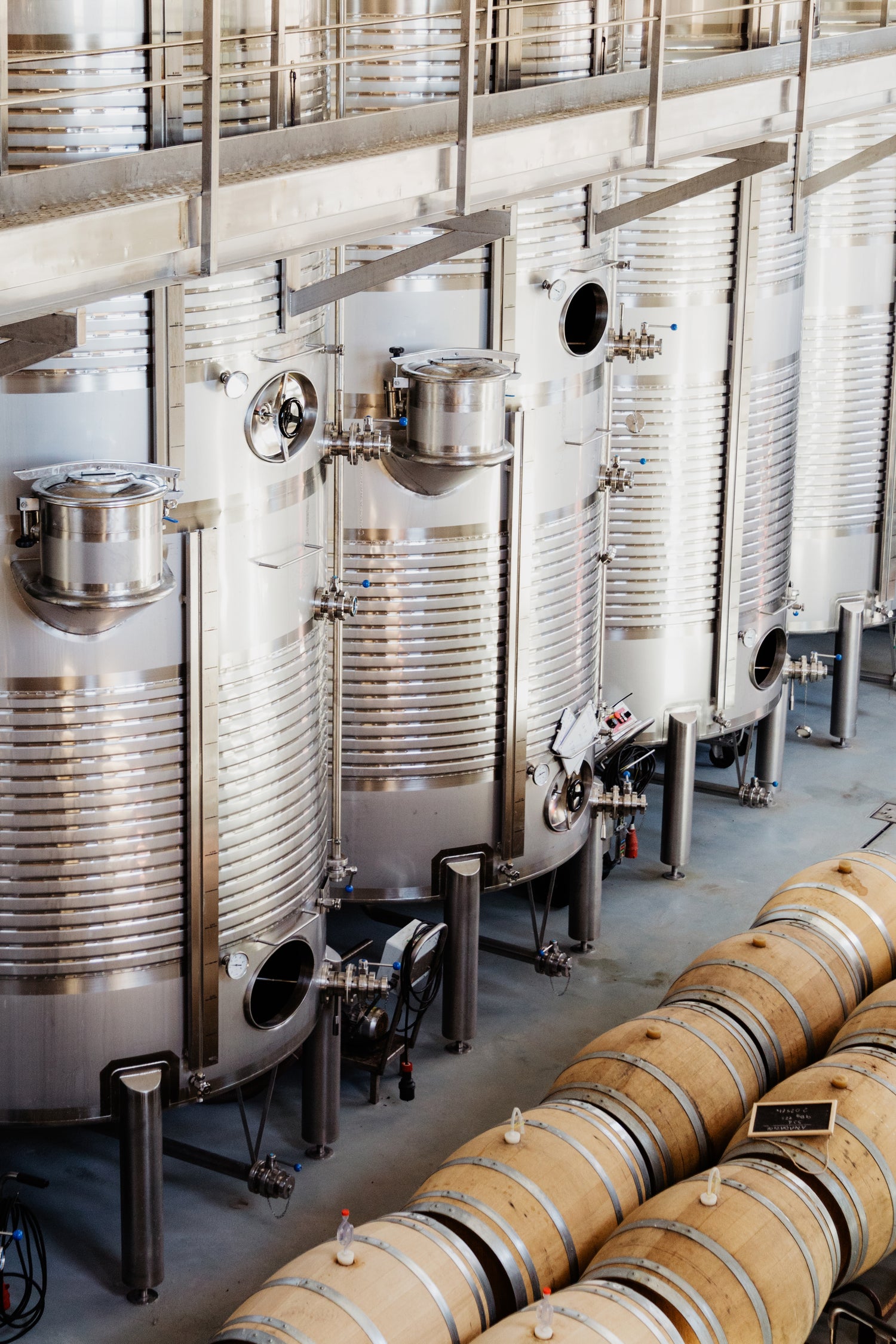 Applications
Machinery and electronic industry
Supporting equipment of instruments and meters
Pressure laboratory
Mechanical engineering automation
Replacement of pointer pressure gauge
Technical Characteristics

5 digit LCD showing the pressure accurately in real time

Different pressure units available, zero clearing, backlight, on/off

Battery-powered, low-power design keeping working for 12 months

High precision, long-term stability

Payment & Shipping Terms

MOQ: 30 Pieces

Price: To be confirmed

Delivery Time: 3~5 weeks

Payment Term: T/T

Pressure Range

Range:

(6...10...25) kPa, (0.4...0.6...4) MPa, (6...10...25) MPa, (40...60...160) MPa
Compound Range:
(-5~5...10...-100~1000 ) kPa
Absolute Pressure :
(0~100...250...1000) kPa
Differential Pressure : (0~10...25...40...60...100...250...400...600)kPa, (0~1...1.6)MPa


Specification

Function: On/off, zero clearing, units changing, backlight, calibration
Overload Capacity: 150%
Backlight: White
Long-term Stability: Typical ±0.2%FS/year
Operating Temperature: -5~40℃
Compensation Temperature: 0~40℃
Electric Protection: EN 61326
Sampling Frequency: 3 times/sec
IP Rating: IP50 (IP54 with protection sleeve)