The D210 Series High Precision Digital Pressure Gauge offers accurate pressure measurements to 0.05% of full scale. This gauge is designed for extreme accuracy and stability in harsh environments and highly precise applications. Its anti-vibration and anti-magnetic functions make it ideal for industrial use.
| | |
| --- | --- |
| Dial Size | 105mm |
| Case Material | 304SS |
| Connection Material | 304SS |
| Accuracy | 0.05%FS, 0.1%FS |
| Mount | Lower |
| Connection | 1/4 1/2 G, PT, NPT, M20*1.5 |
| Power Supply | 3 AA batteries / USB supply |
| Measurement Medium | Gas, water, oil, other liquids... |
Share
View full details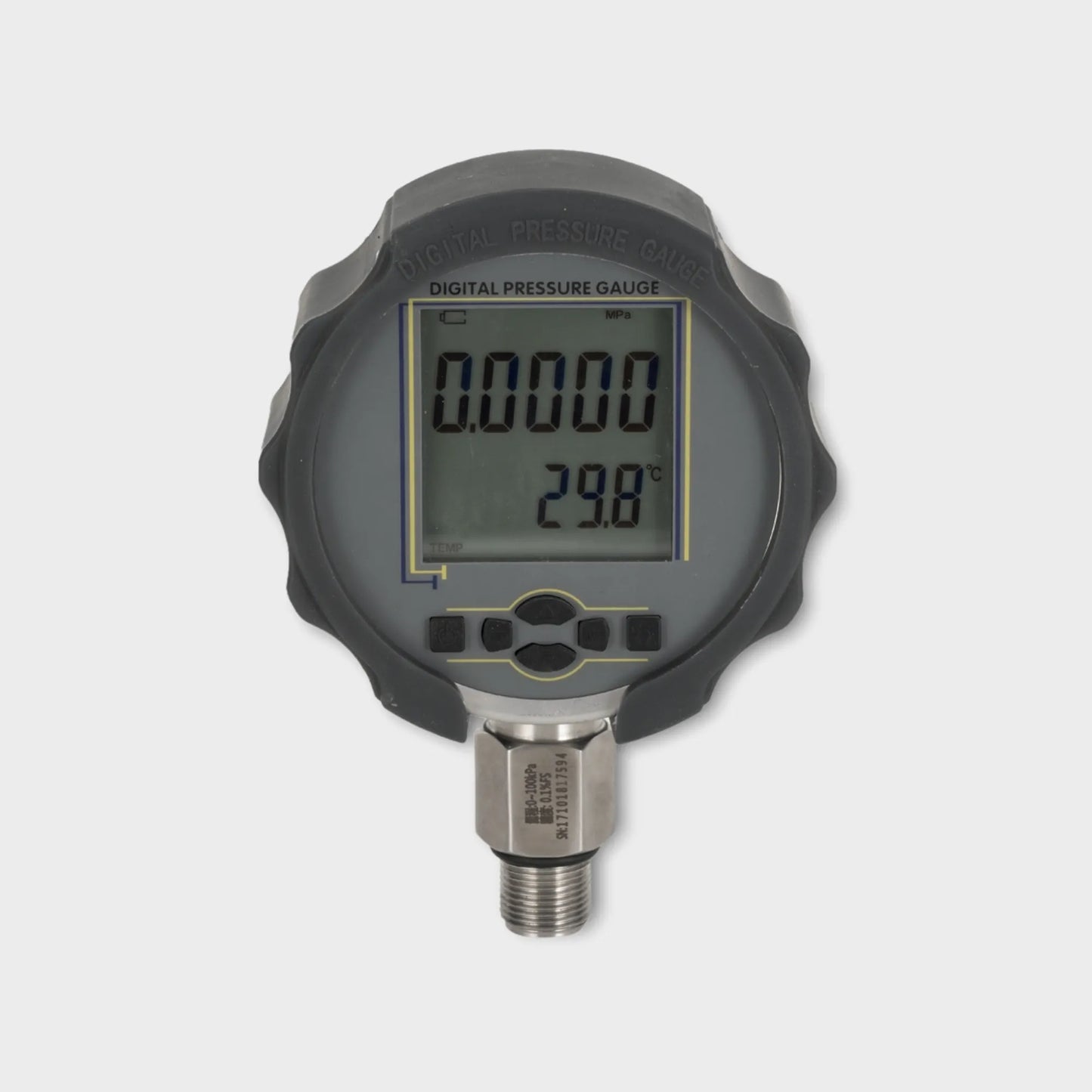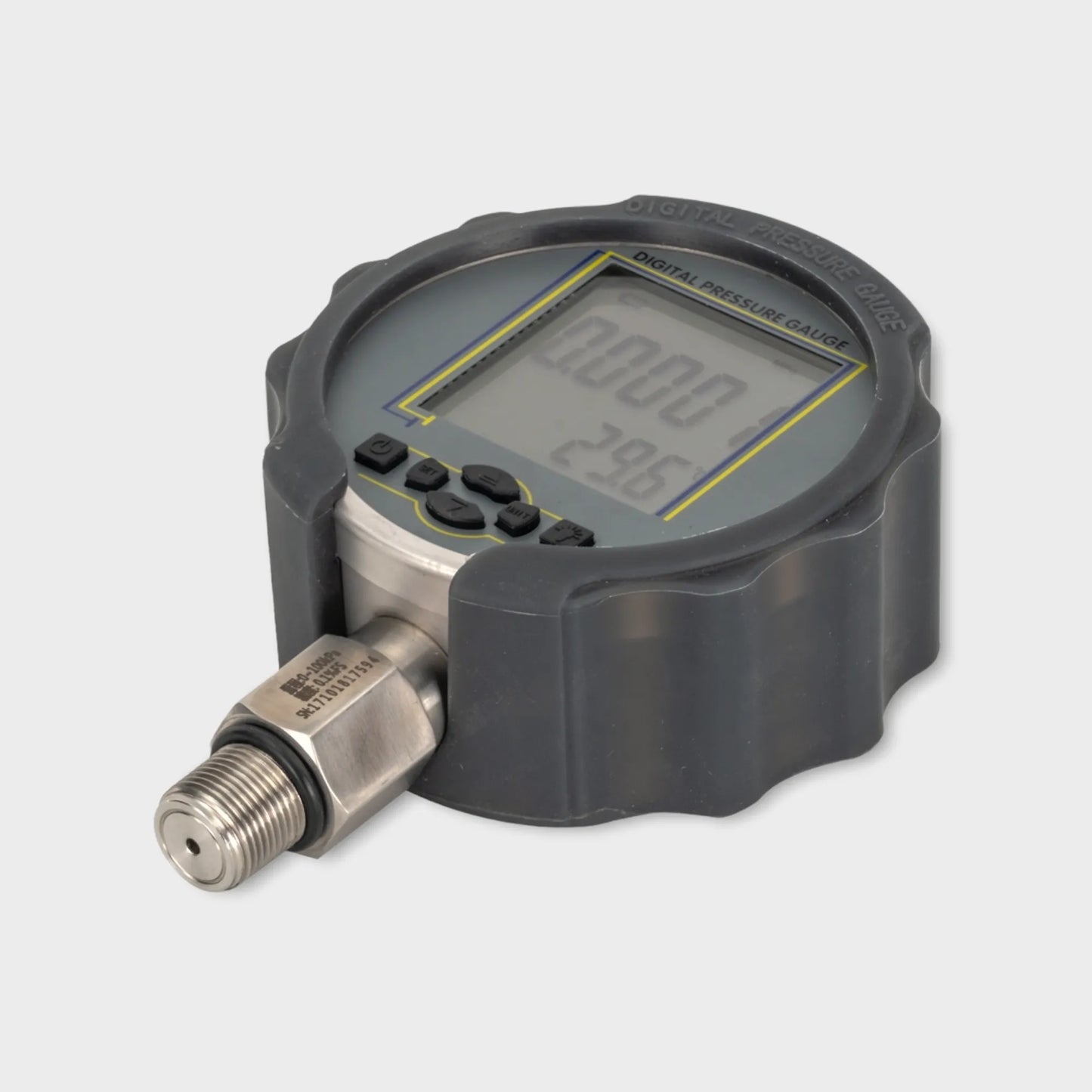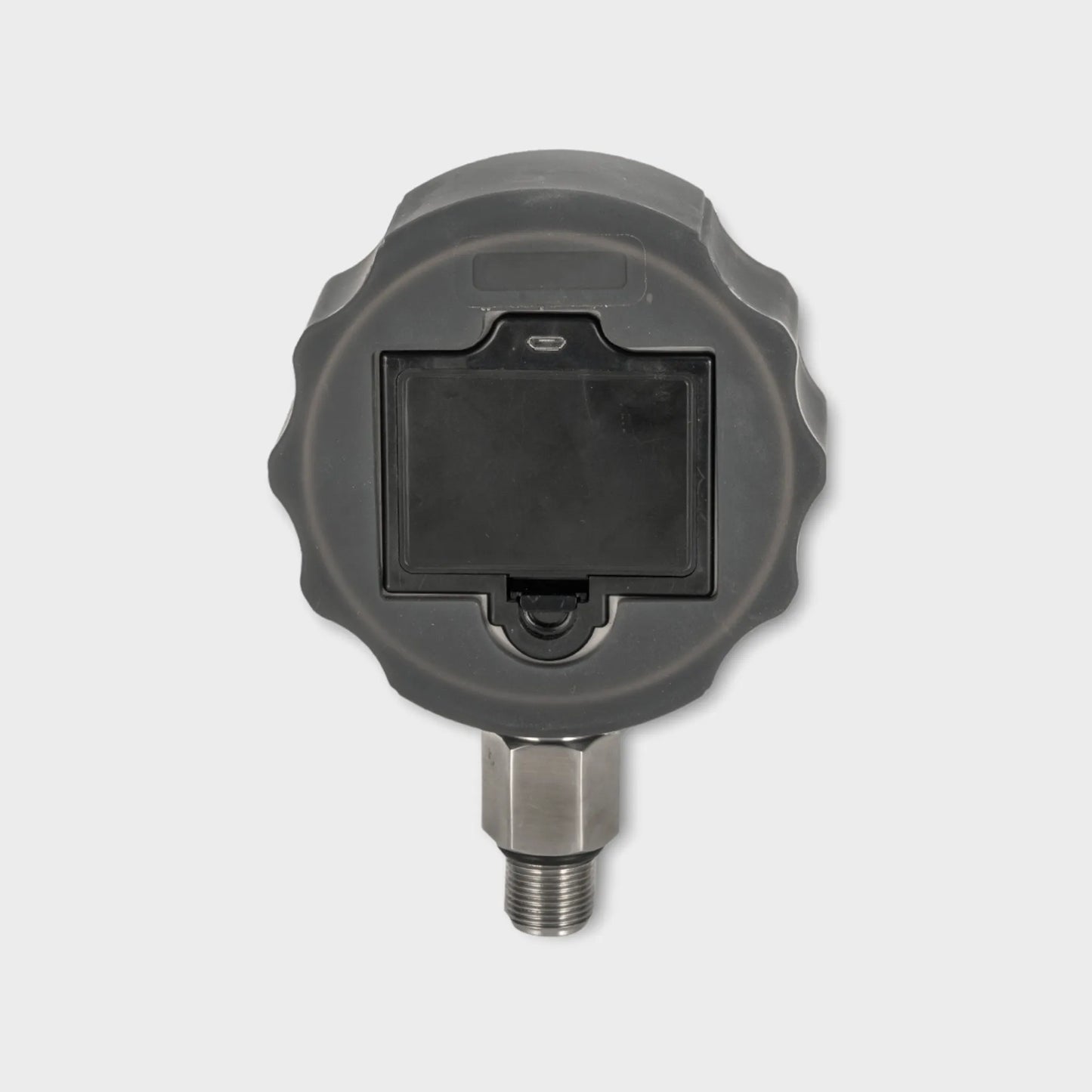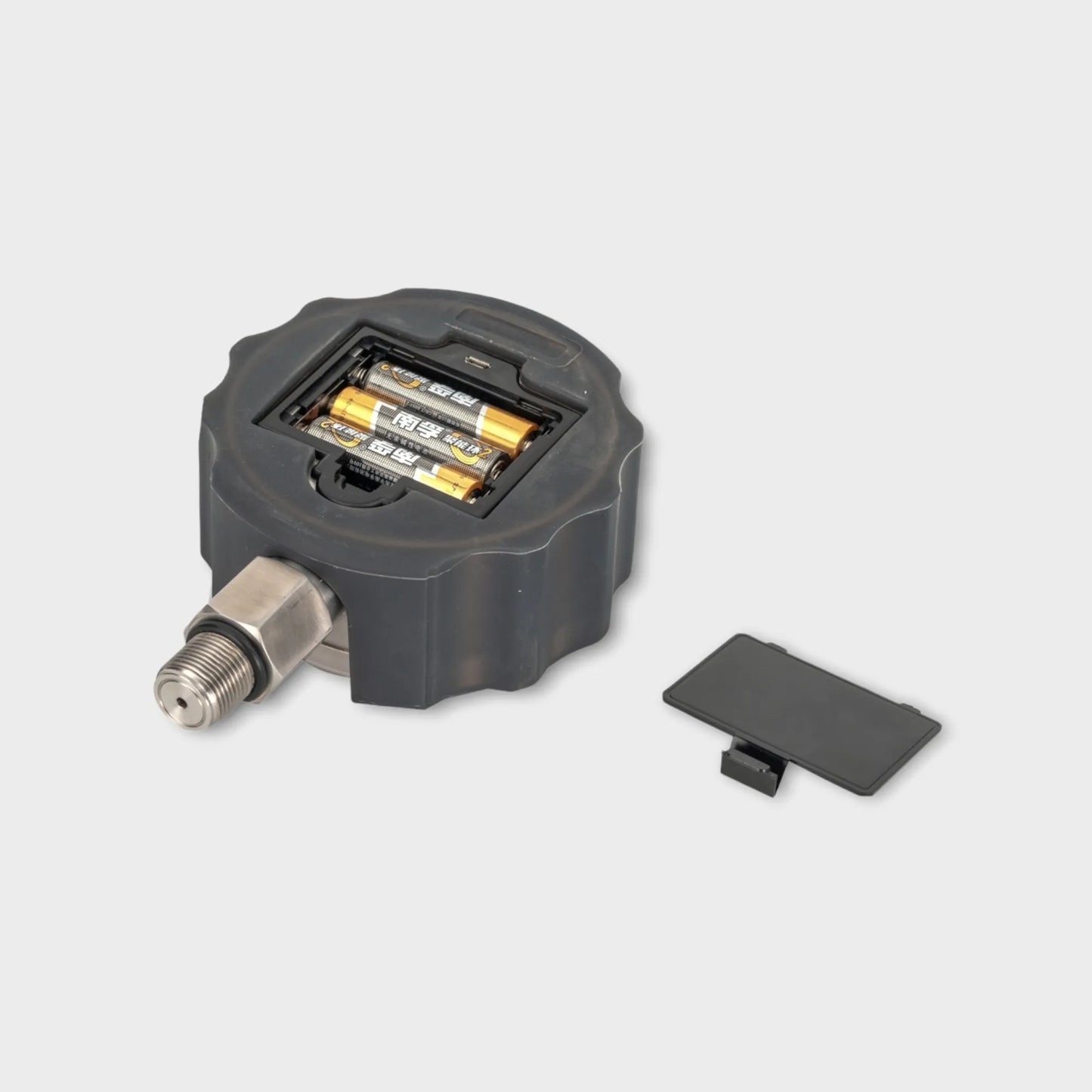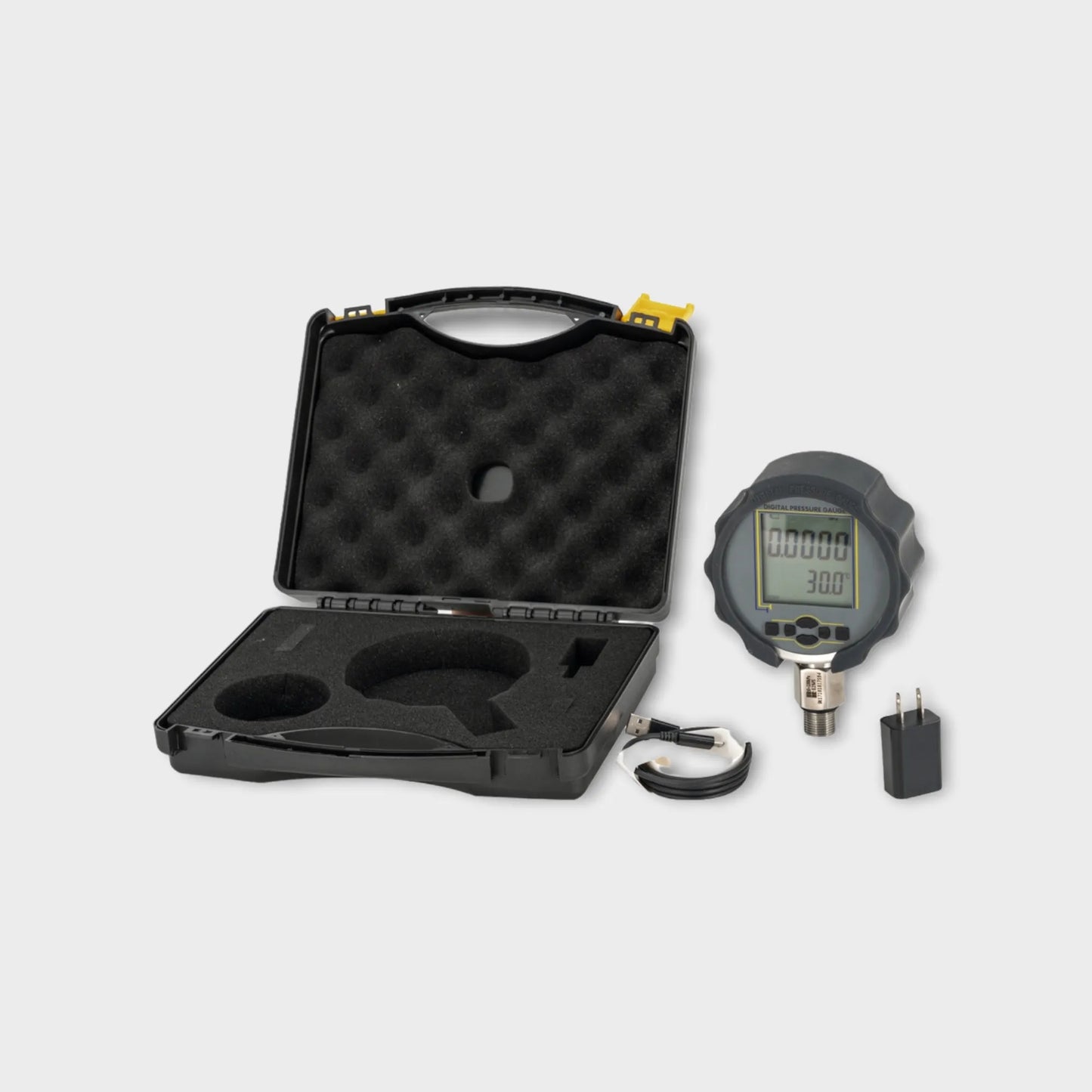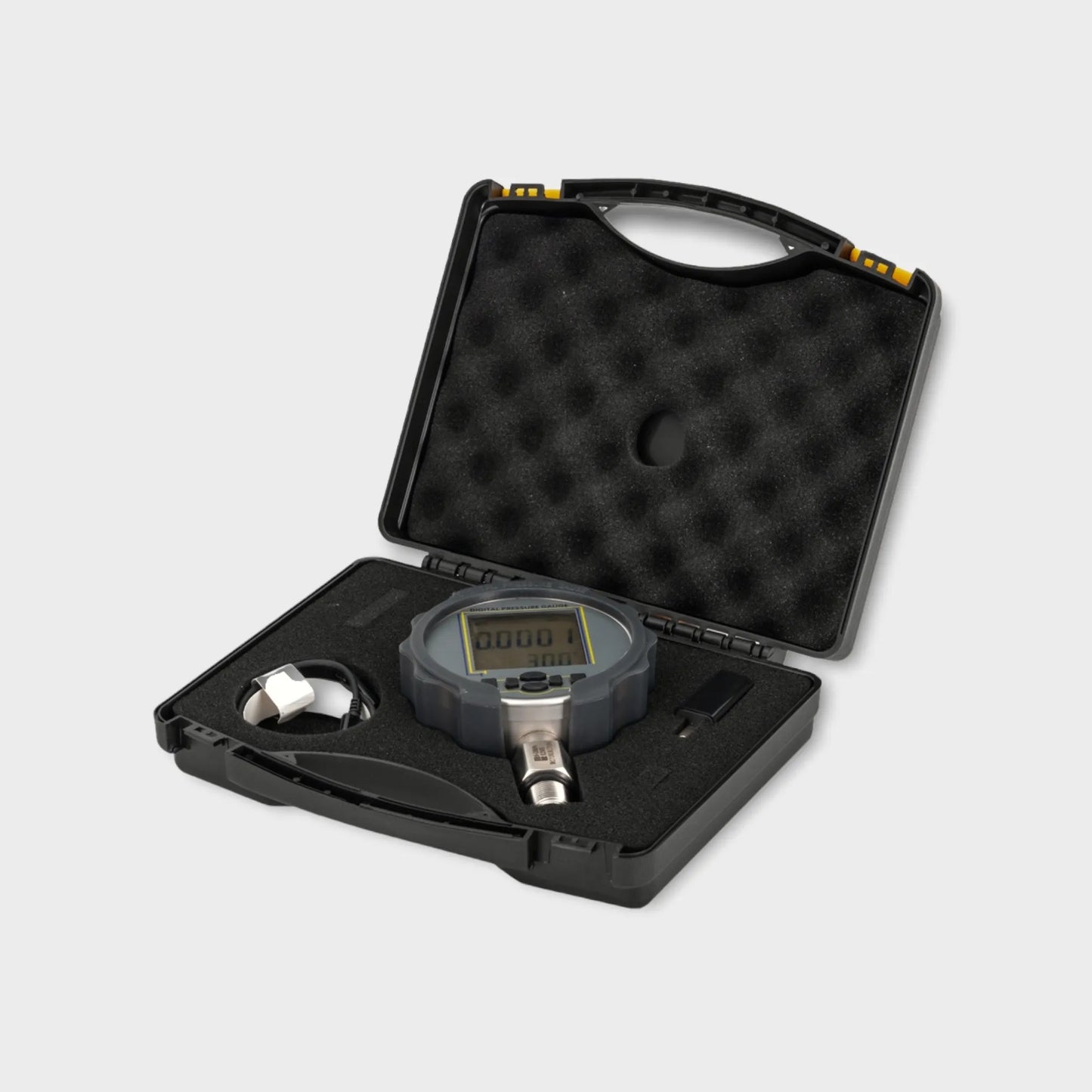 Description
This high-precision digital pressure gauge adopts a 55x55mm large-size LCD screen. It uses a crossover display of the main screen and the sub-screen. It can display the real-time pressure and simultaneously display the reference data such as the on-site temperature and pressure maximum/minimum.The product is powerful, preset 10 pressure units, adjustable pressure sampling rate battery power display, the product is equipped with USB external power supply and battery dual power supply mode. This producf is powered by three 5th baeries and fegtures an ultrg-low power desian for up to 3,600 hours of battery life. The product adopts high-precision ADC and high-speed microprocessor, full digital design, high precision and good stability. The product is made of 304 stainless steel material, equipped with carrying case and power supply accessory, which is beautiful and practical.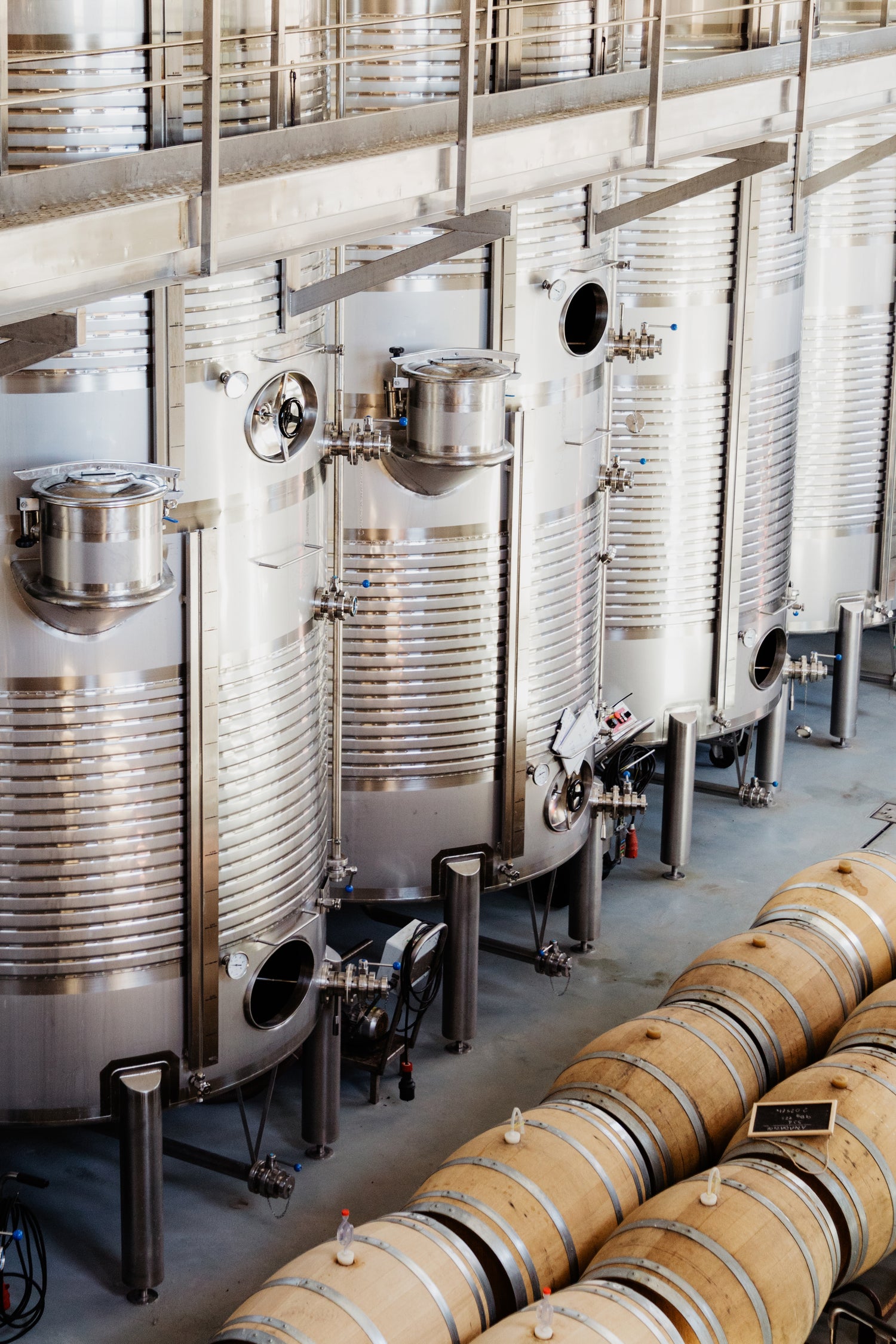 Applications
Mechanical electronics industry
Supporting equipment of instrument
Pressure Laboratory
Construction mech automation
Replace the pointer precision pressure gauge and can be used as a standard pressure gauge for verifying pressure transmitters & ordinary pressure gauges


Technical Characteristics

105mm diameter, 304 SS shell

5 digits display, main & sub-screen dual screen design

10 units are available: MPa/kPa/psi/BAR/Pa/mBAR/mmHg/mH2O/Torr/Kg

Low power design, 3 AA batteries and can lasts up to 3600 hours

Product certificate: CE, Explosion Certificate Exib ICT4

Payment & Shipping Terms

MOQ: 30 Pieces

Price: To be confirmed

Delivery Time: 3~5 weeks

Payment Term: T/T

Pressure Range

Micropressure: (1...2.5..25)kPa

Low Pressure: (40..60..250)kPa

Medium Voltage: (0.4.0.6...4)MPa

High Pressure: (6...10...25)MPa

Ultra High Pressure: (40...60...160)MPa

Compound Range: (-2.5~2.5…2.5…5…-100~1000)kPa

Absolute Pressure: (0~10…25…1000)kPa

Differential Pressure: (0~10…25...40…60…60…100…250…400…6)kPa (0~1...1.6)MPa

Specification

Function: Power On/Off Backlight Clear Unit Switch Extreme Value Display
Overload Capacity: 150%(>10MPa) 200%(≤10MPa)
Backlight: White
Long-term Stability: Typical ±0.1%FS/year
Operating Temperature: -5~40℃
Compensation Temperature: 0~40℃
Electric Protection: Anti Electro Magnetic Interference
Sampling Frequency: 1~10 times/sec
IP Rating: IP50 (IP54 with protection sleeve)
Accessory: Carrying case / USB power cord