The Glycerine Pressure Gauge for Process Industry is a specialized instrument meticulously designed to provide precise and reliable pressure measurements within the demanding environments of industrial processes. This gauge is uniquely filled with glycerine, a viscous and non-corrosive liquid, which enhances its performance and durability in challenging conditions.
Engineered to excel in the process industry, this pressure gauge is encased in a robust housing that offers protection against harsh chemicals, vibrations, and mechanical impacts commonly encountered in industrial settings. The glycerine filling acts as a dampening agent, mitigating the effects of pulsations and vibrations that could potentially impact measurement accuracy.
The gauge features a well-calibrated and easy-to-read scale, ensuring that pressure readings can be quickly interpreted by operators and engineers. The glycerine filling provides an added benefit by minimizing the potential for needle fluctuations, even when pressure changes are rapid and dynamic.
With a focus on versatility, the Glycerine Pressure Gauge finds its application in a wide range of industries including manufacturing, petrochemicals, pharmaceuticals, and more. Its adaptability to varying pressure ranges and compatibility with different media make it an essential tool for monitoring pressure in pipelines, tanks, and machinery.
The Glycerine Pressure Gauge's design pays special attention to longevity and minimal maintenance requirements. The glycerine filling not only improves the gauge's ability to withstand harsh conditions but also helps prevent corrosion of internal components, contributing to its extended service life.
In summary, the Glycerine Pressure Gauge for Process Industry stands as a reliable and durable solution for accurate pressure measurement in demanding industrial contexts. Its glycerine-filled design, robust construction, and ease of reading make it an invaluable asset for engineers and operators seeking precise pressure monitoring in the dynamic landscape of the process industry.
Dial Size
63 mm

Case material

Stainless steel

Wetted parts

Brass

Mount

Radial
Connection

1/4 PT, NPT, G... M14*1.5

Liquid

Glycerin, Silicone oil, none

Custom options

Pressure range
Dial plate
Other process connection thread
Surface mounting flange
Mounting bracket
Share
View full details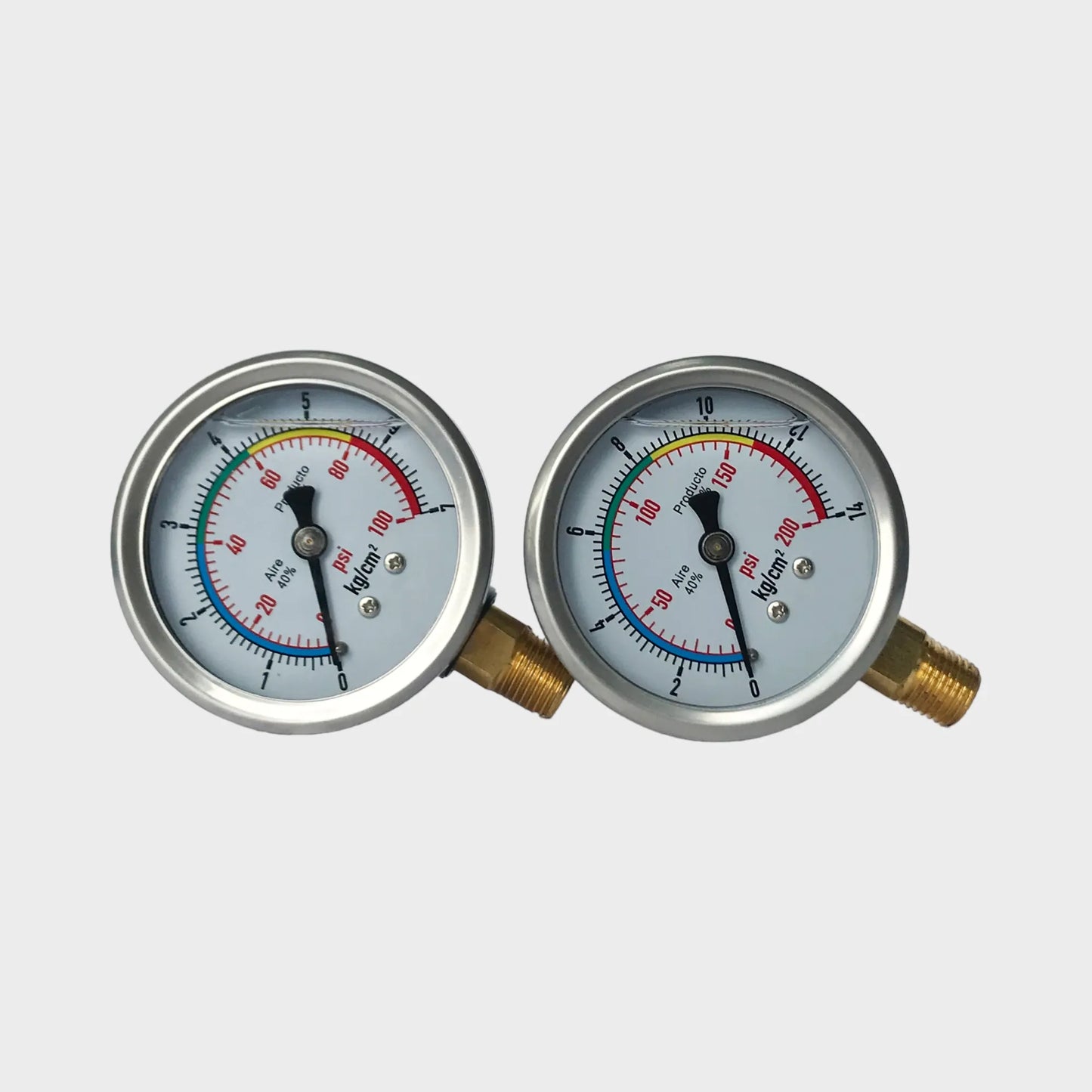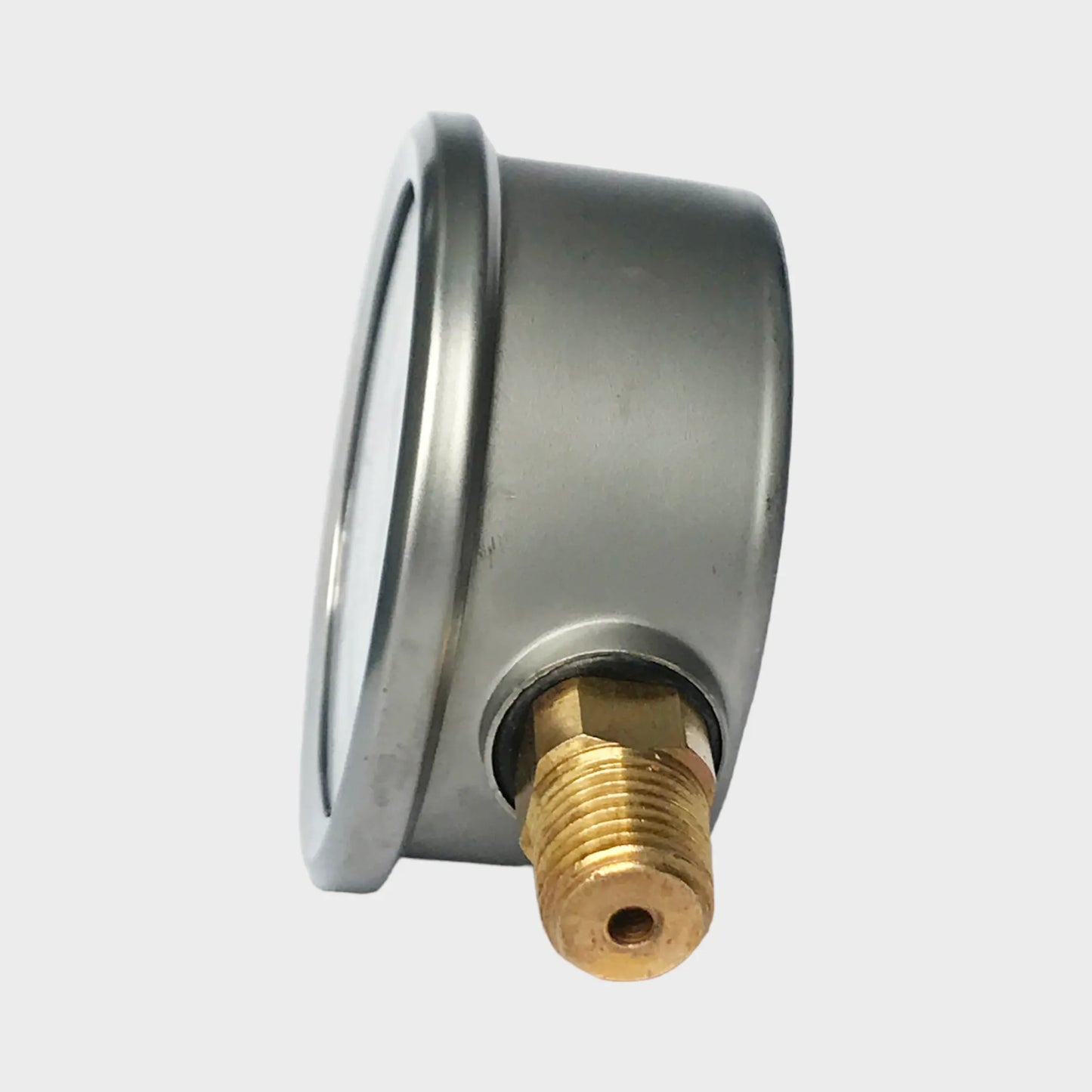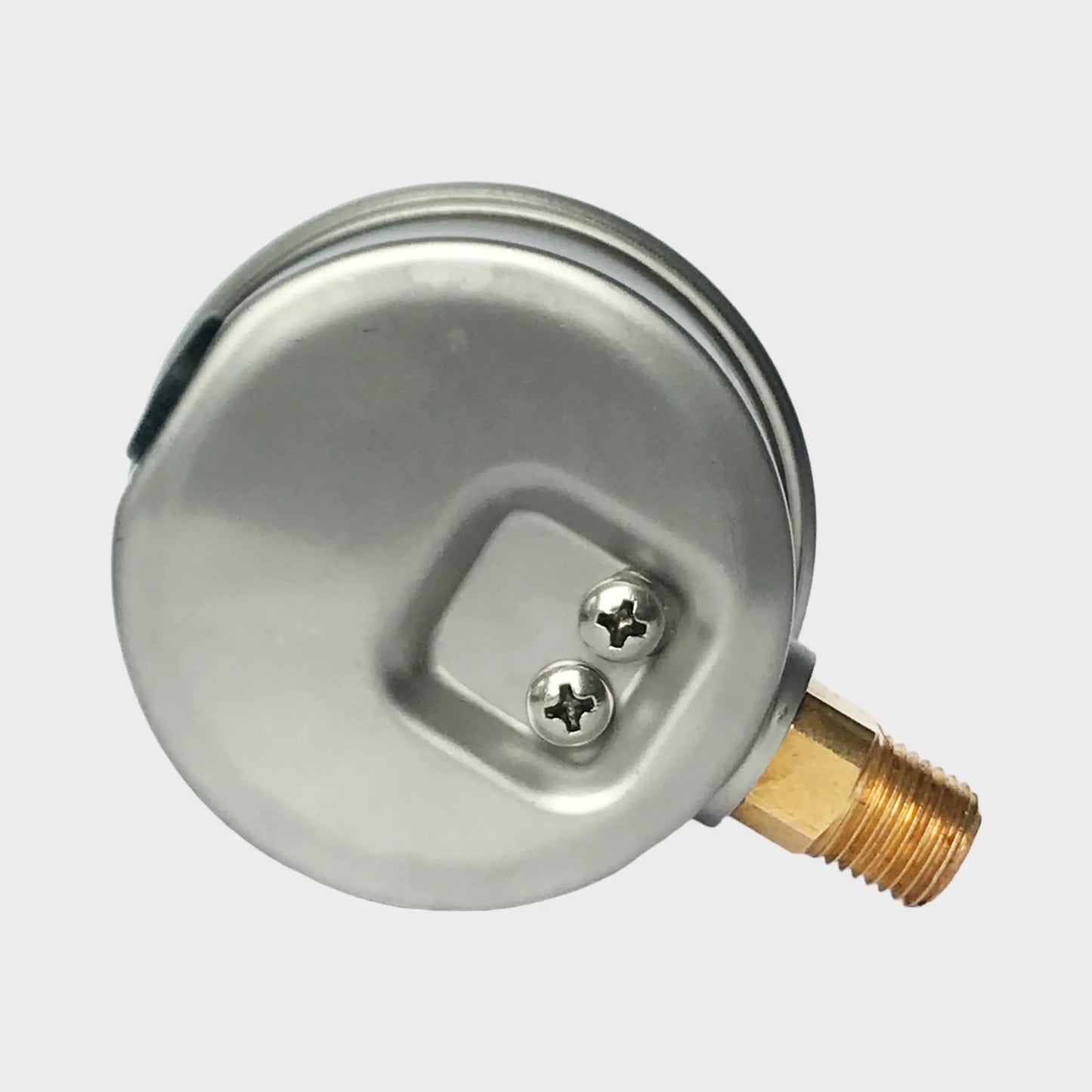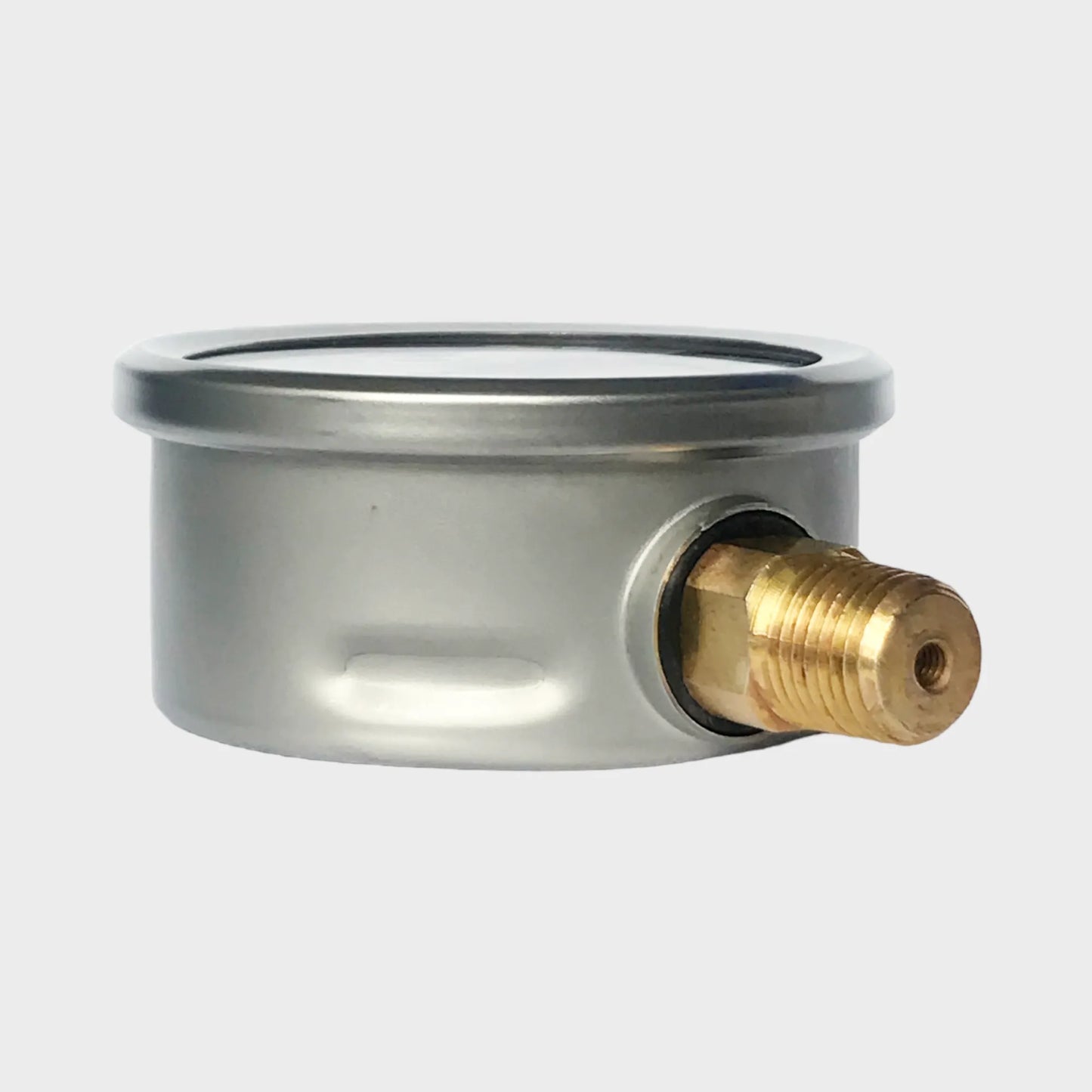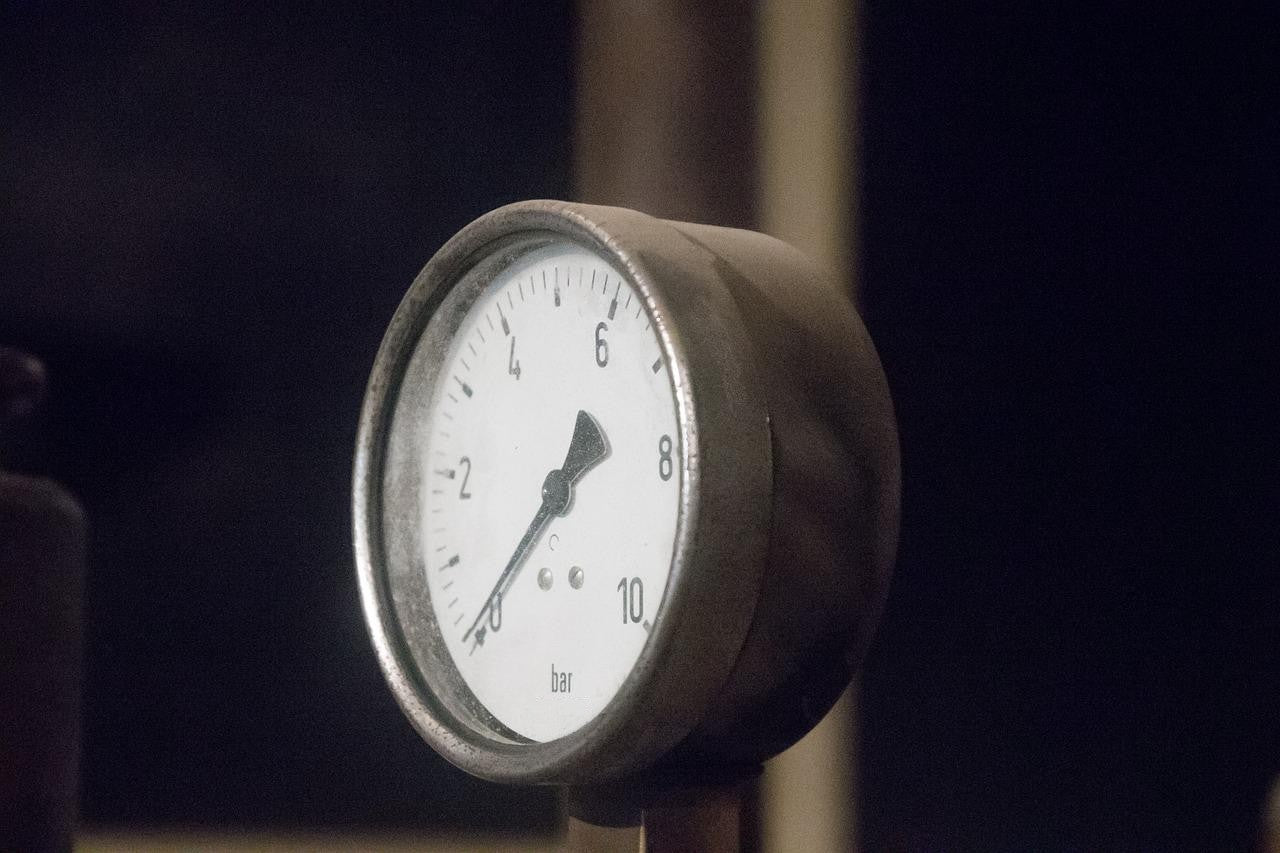 Applications
Injection Molding Device, Hydraulic
Machine building and plant construction
Heating and air-conditioning technology
Fire sprinkler systems
Special features

Design per EN 837-1

Nominal size 40, 50, 63, 80, 100 and 160

Scale ranges up to 0 ... 1000 bar

Payment & Shipping Terms

MOQ: 100 Pieces

Price: To be confirmed

Delivery Time: 3~5 weeks

Payment Term: T/T