The Vacuum Manometer Gauge with a 50mm dial and a plastic case is a compact and practical instrument designed for measuring vacuum levels in various applications. This gauge provides a reliable means of monitoring and maintaining vacuum pressure, particularly in settings where space and budget constraints are a concern.
Key Features:
1. Vacuum Pressure Measurement: This manometer gauge is specialized for measuring vacuum pressure. It is suitable for applications such as HVAC systems, laboratory equipment, vacuum chambers, and industrial processes where precise vacuum pressure control is crucial.
2. Compact 50mm Dial: The gauge features a compact 50mm dial that is easy to read, making it suitable for installations where space is limited or where a smaller gauge is preferred.
3. Plastic Case: The plastic case provides an economical yet durable housing for the gauge. While not as robust as stainless steel, the plastic case is suitable for many indoor and laboratory environments where corrosion resistance is not a primary concern.
4. Clear Display: The dial is marked with clear and visible markings to indicate vacuum pressure levels, making it easy for users to quickly and accurately assess the pressure conditions.
5. Versatile Mounting Options: The gauge can be easily mounted in various orientations to accommodate different installation requirements, ensuring its adaptability to a wide range of applications.
6. Wide Range of Applications: This vacuum manometer gauge is suitable for diverse industries, including HVAC, automotive, laboratory, and vacuum system maintenance, where precise vacuum pressure measurement is essential for performance and safety.
7. Cost-Effective Solution: The use of a plastic case makes this gauge a cost-effective option while still providing reliable vacuum pressure measurement capabilities.
8. Safety Assurance: Accurate vacuum pressure monitoring is essential for preventing vacuum system failures and ensuring the safety and efficiency of gas-related processes.
9. Reliable Performance: Engineered for reliable and consistent performance, this gauge provides dependable vacuum pressure readings over time, contributing to process control and system reliability.
In summary, the Vacuum Manometer Gauge with a 50mm dial and a plastic case is a practical and budget-friendly instrument for measuring vacuum pressure in various applications. Its compact design, clear display, and adaptability to different settings make it a valuable tool for maintaining safety and efficiency in vacuum pressure monitoring tasks, especially in environments where corrosion resistance is not a primary concern.
Dial Size
50mm

Case material

Plastic

Wetted parts

Copper alloy

Mount

Center back
Connection

1/8 1/4 PT, NPT, G... M10*1

Custom options

Other pressure connections
Custom dial layout
Surface mounting flange
Mounting bracket
Other pressure scales available. bar, kPa, MPa, kg/cm² and dual scales
Share
View full details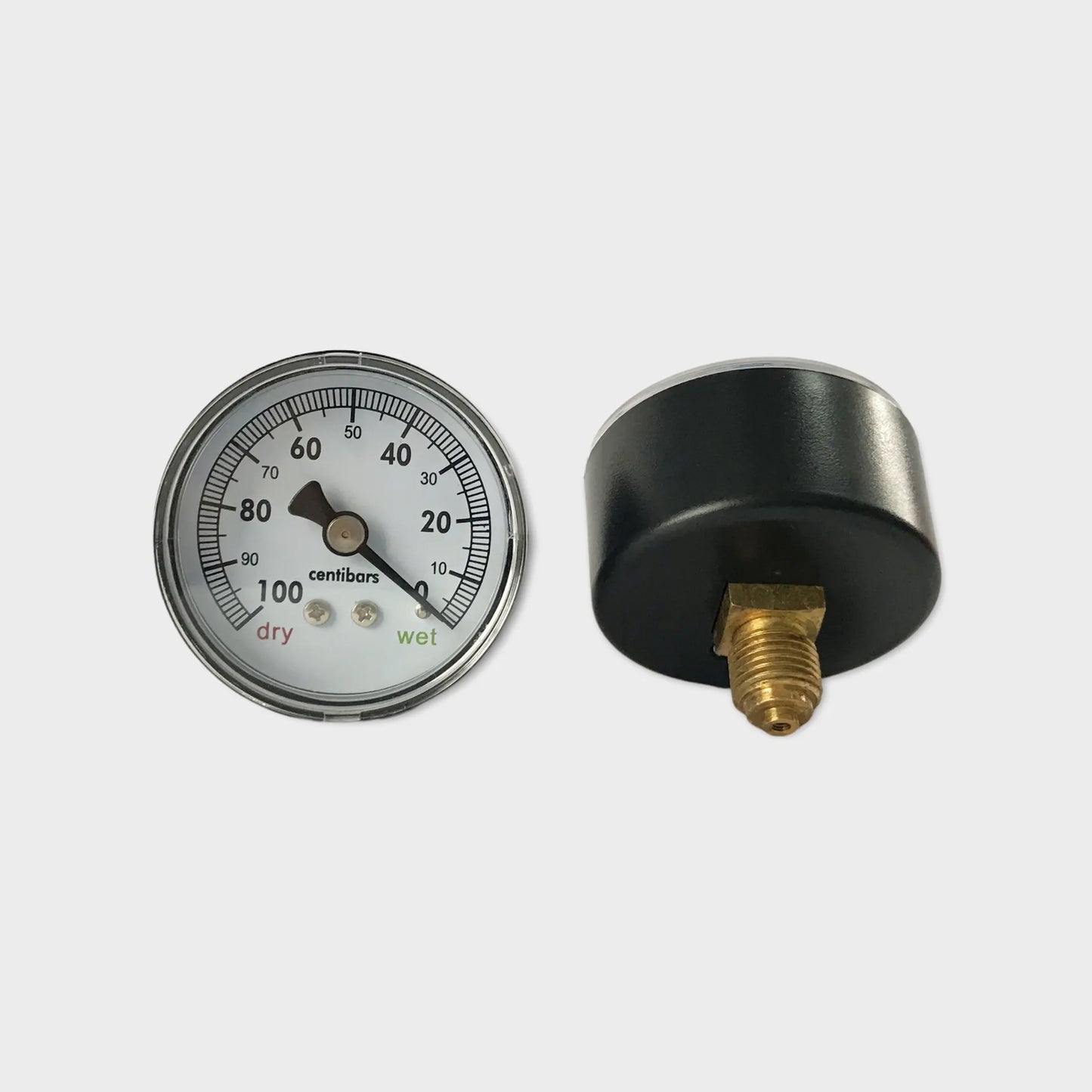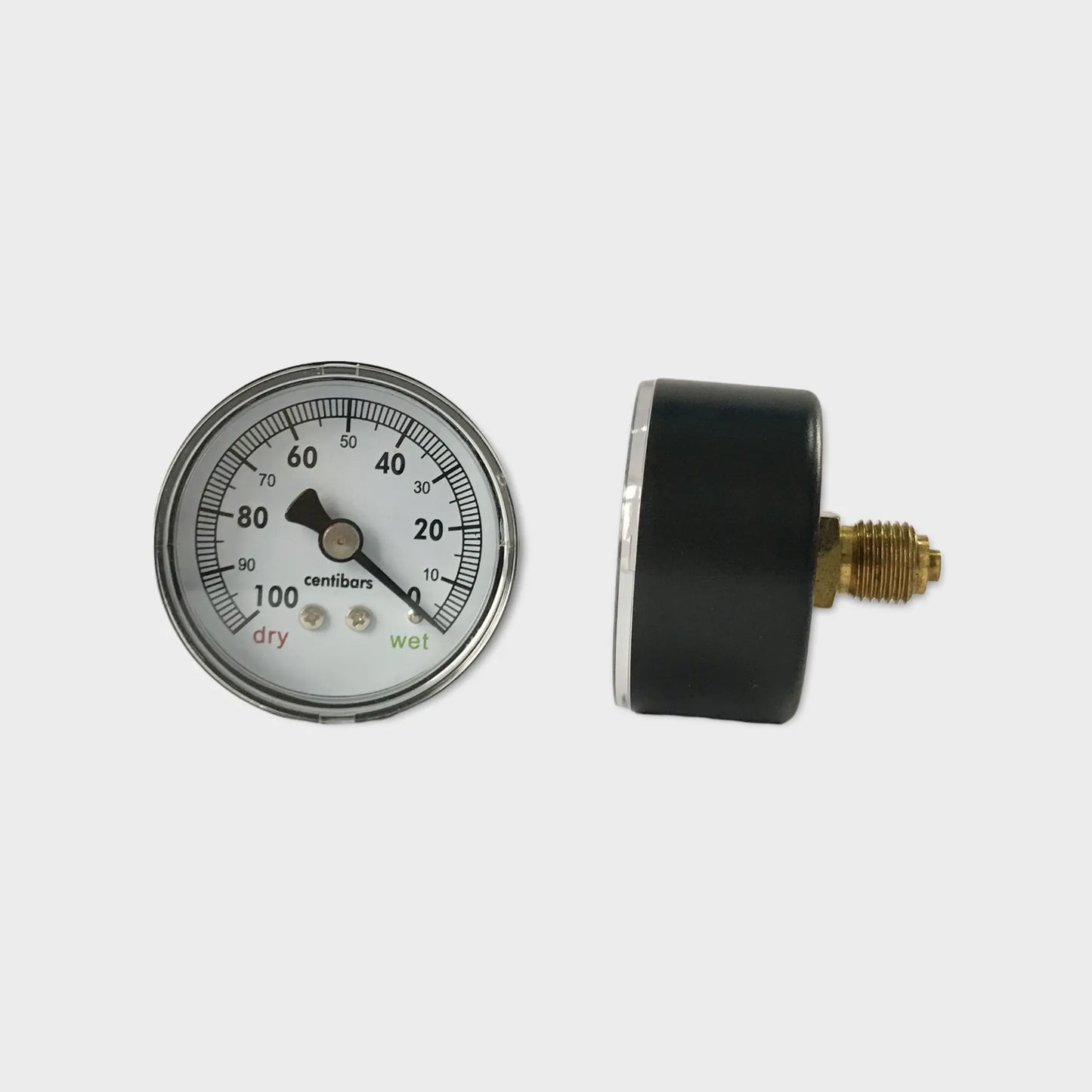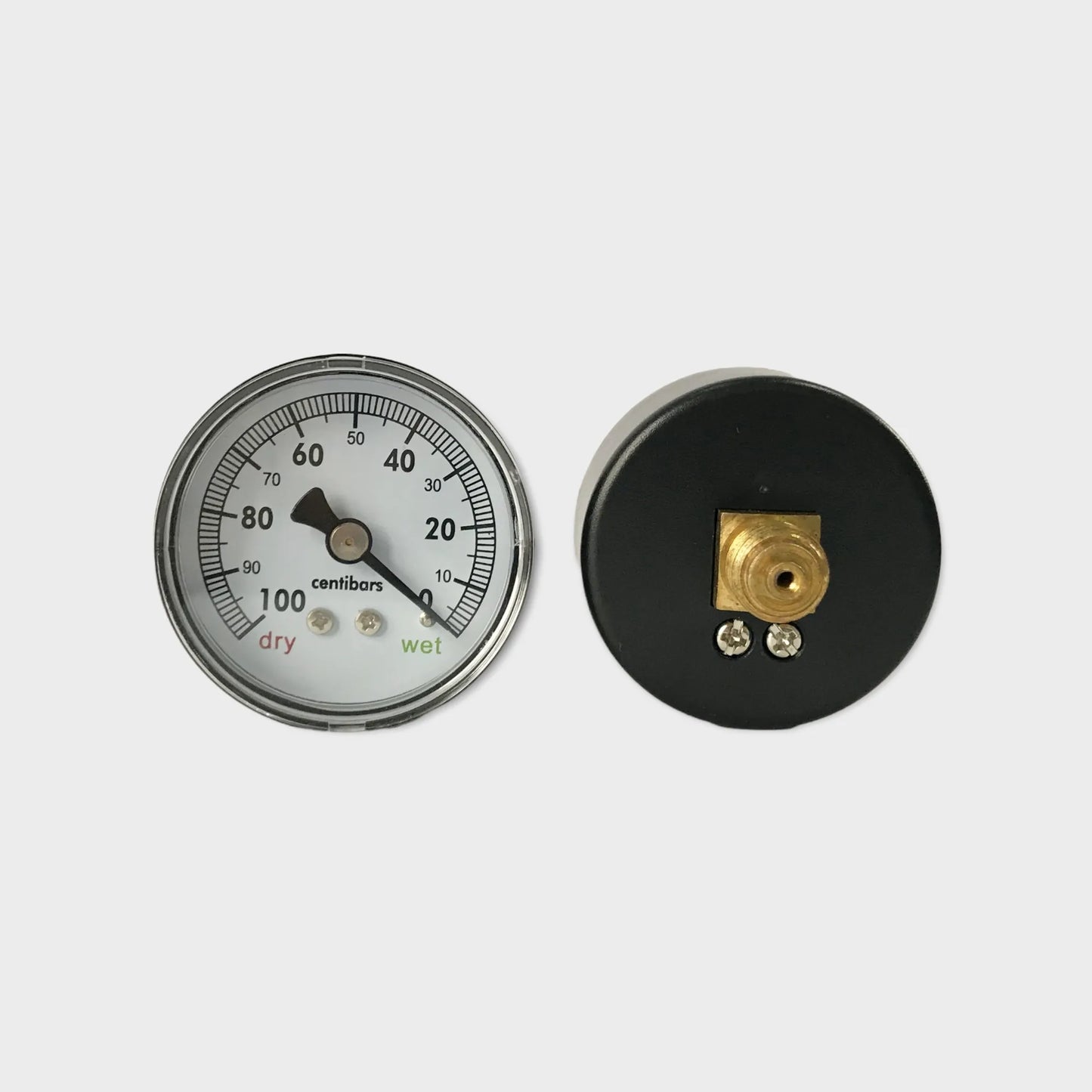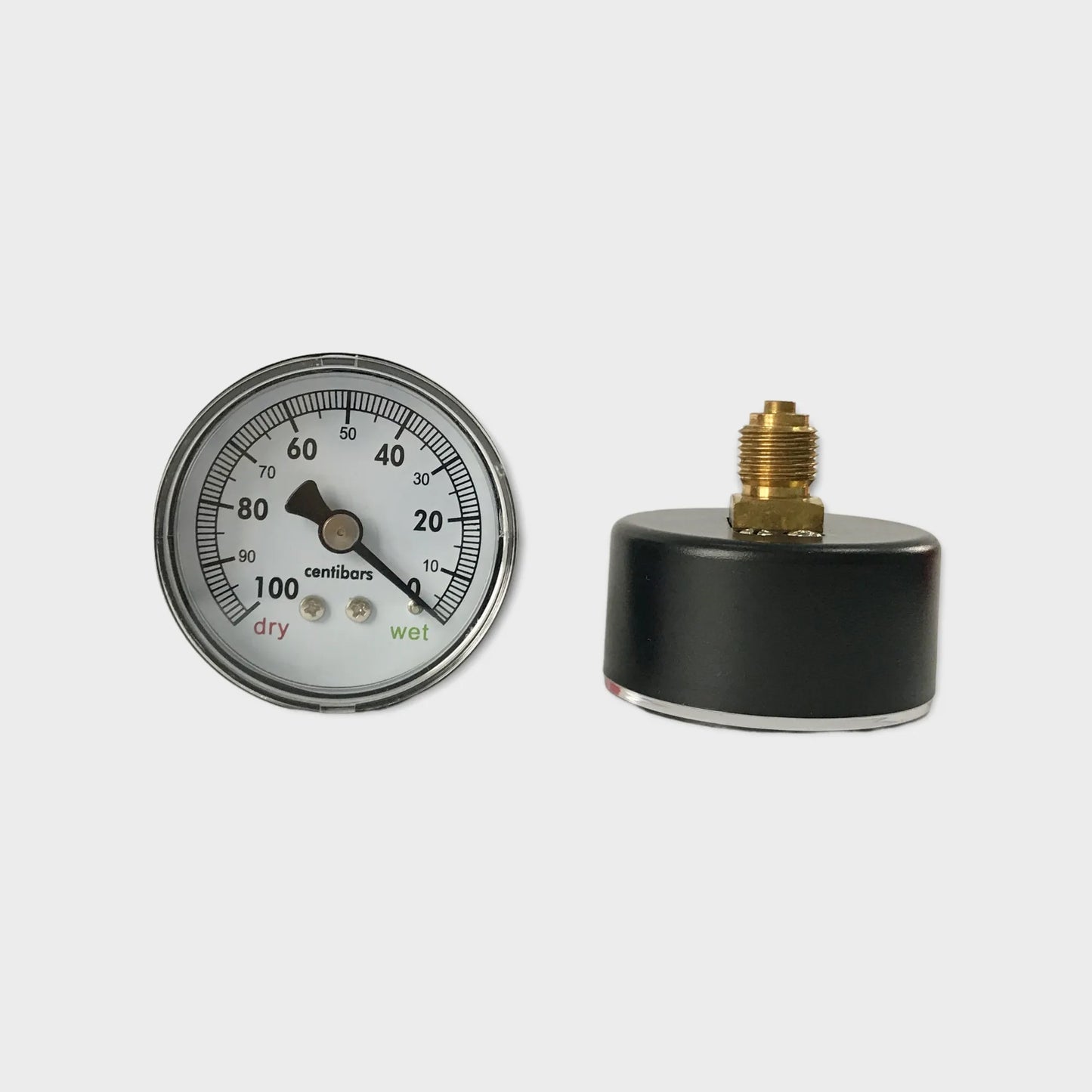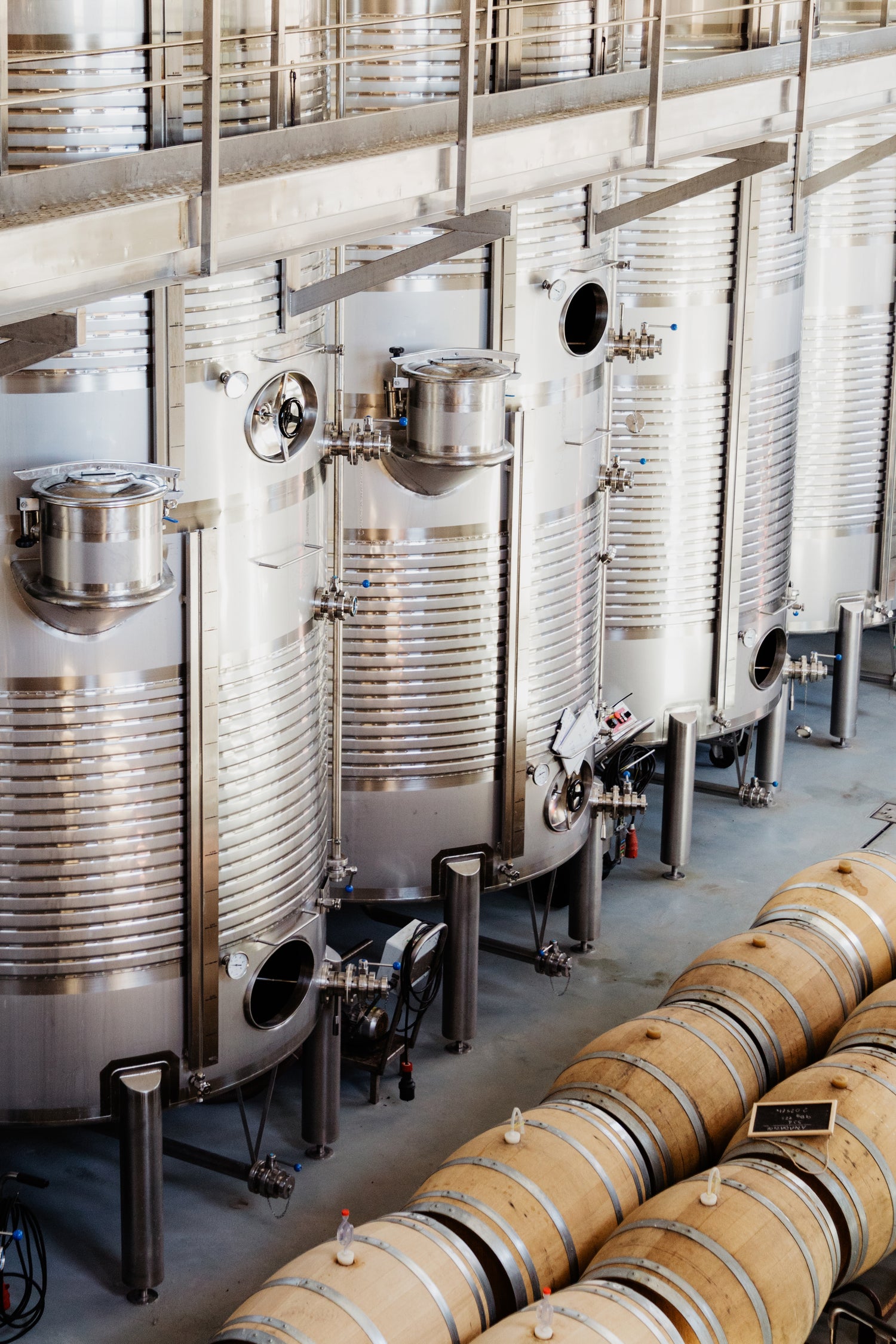 Applications
Practically all industries make use of vacuum, from pick and place in the automotive industry, food & beverage, manufacturing, pharmaceutical, chemical, nautical, etc. The vacuum gauges are important devices to ensure optimal performance and safety of the system. They may be used for pick-and-place applications, keeping the workplace clean from pollutants, transport materials, etc.
Special features

Reliable and cost-effective

Design per EN 837-1

Nominal size 40, 50, 63, 80, 100 and 160

Payment & Shipping Terms

MOQ: 100 Pieces

Price: To be confirmed

Delivery Time: 3~5 weeks

Payment Term: T/T