This 0 to 10 Bar Pressure Gauge Rolling Ring Manometer offers precise readings up to 10 bar of pressure. It is designed to provide a highly accurate and sensitive measurement of pressure, making it perfect for industrial use or other applications that require precise readings. 0-10 bar is a common range.
This is an economical glycerin fillable 10 bar manometer. The diameter is 50mm, and the inner Bourdon tube is made of SS316 material, which has good corrosion resistance. An oil filling hole is reserved at the top 12 o'clock position. Can be used as both dry and liquid filled pressure gauge.
Our company is currently specializing in the production and sales of this 10 bar pressure gauge. By cooperating with us, you can customize your own 10 bar manometer. Material, size, measuring range, dial color, joint position and thread, etc.
Dial Size
50mm

Case material

Stainless steel

Wetted parts

Stainless steel

Mount

Axial
Connection

1/8 PT, NPT, G... M14*1.5

Liquid

Glycerin, Silicone oil, None

Custom options

Pressure range
Dial plate
Other process connection thread
Surface mounting flange
Mounting bracket
Share
View full details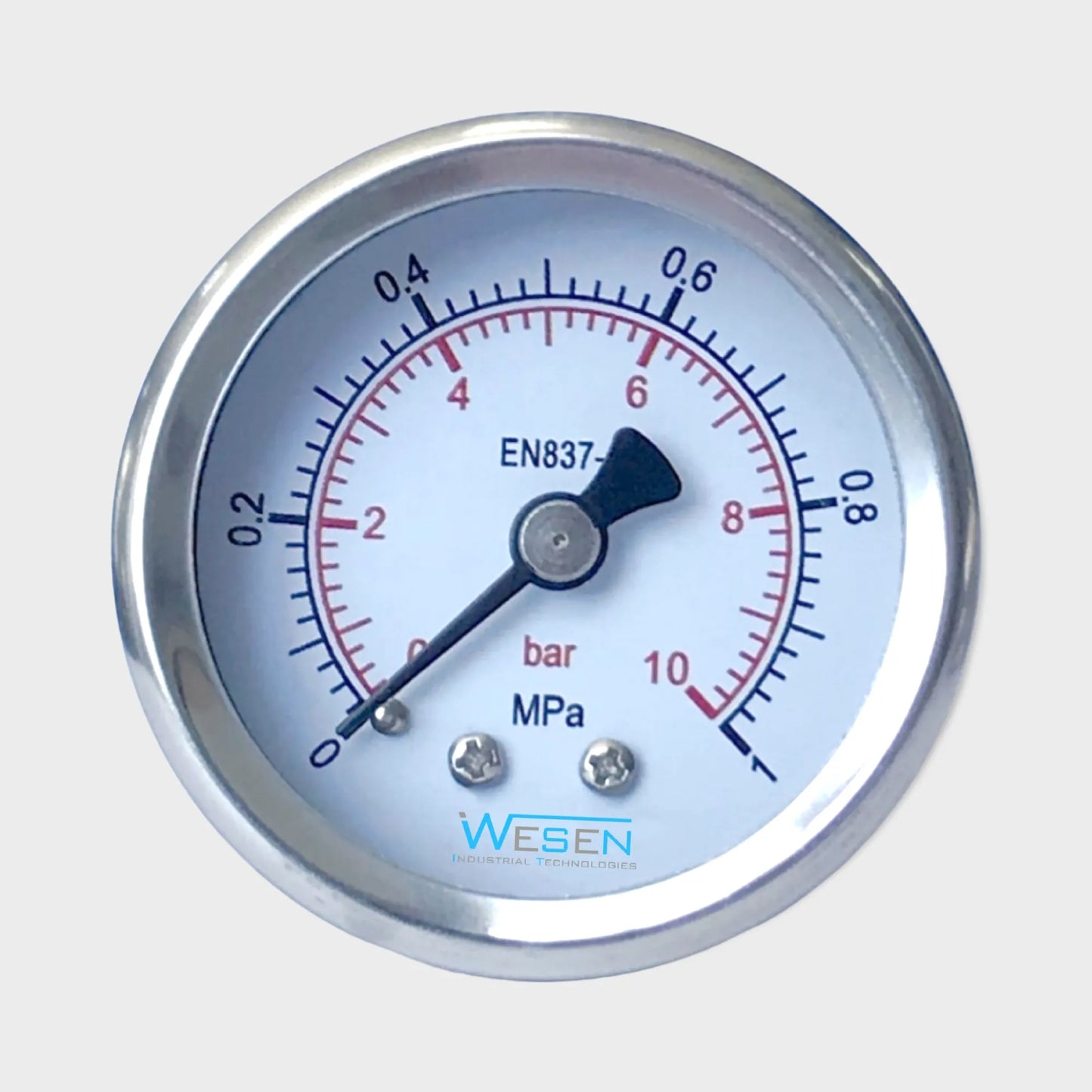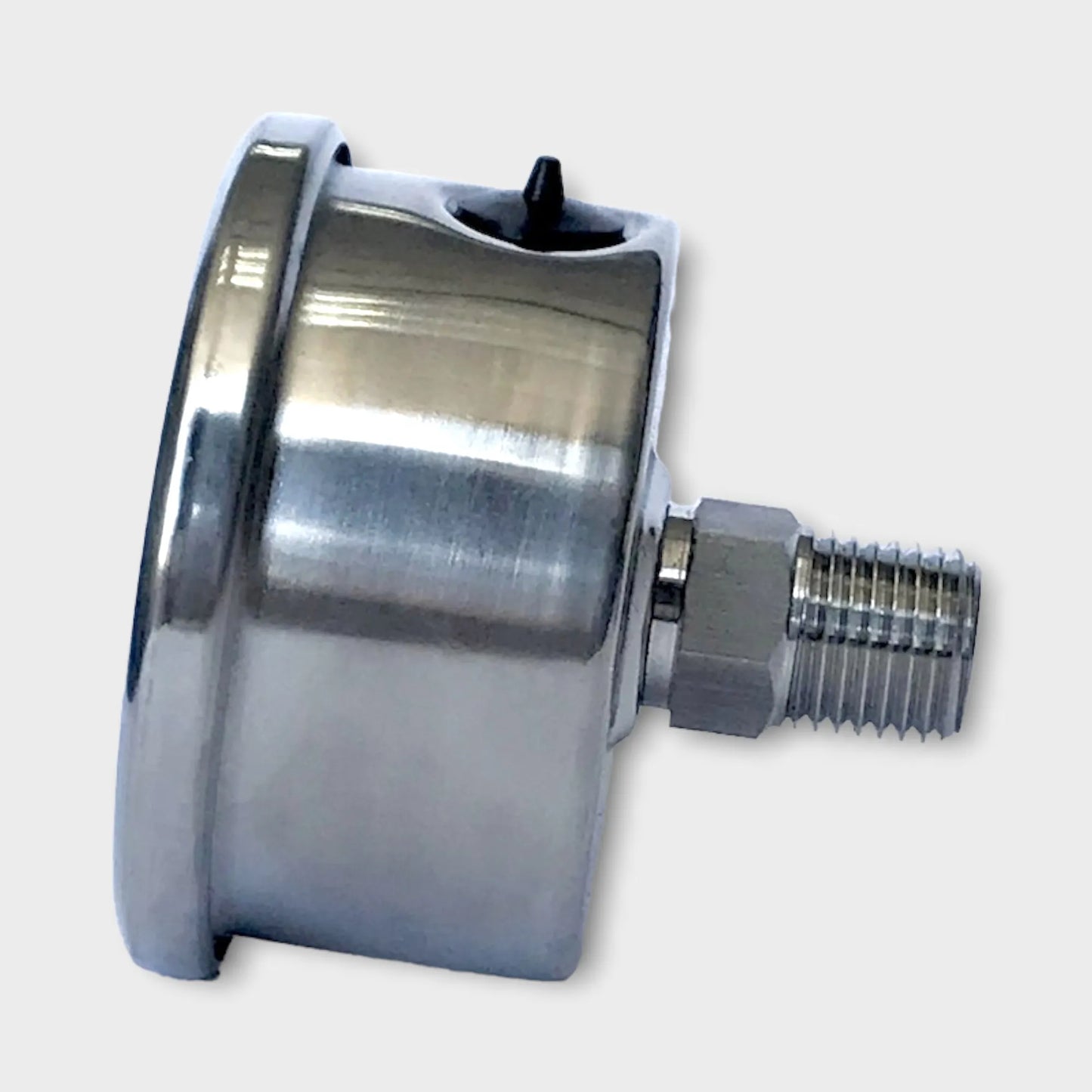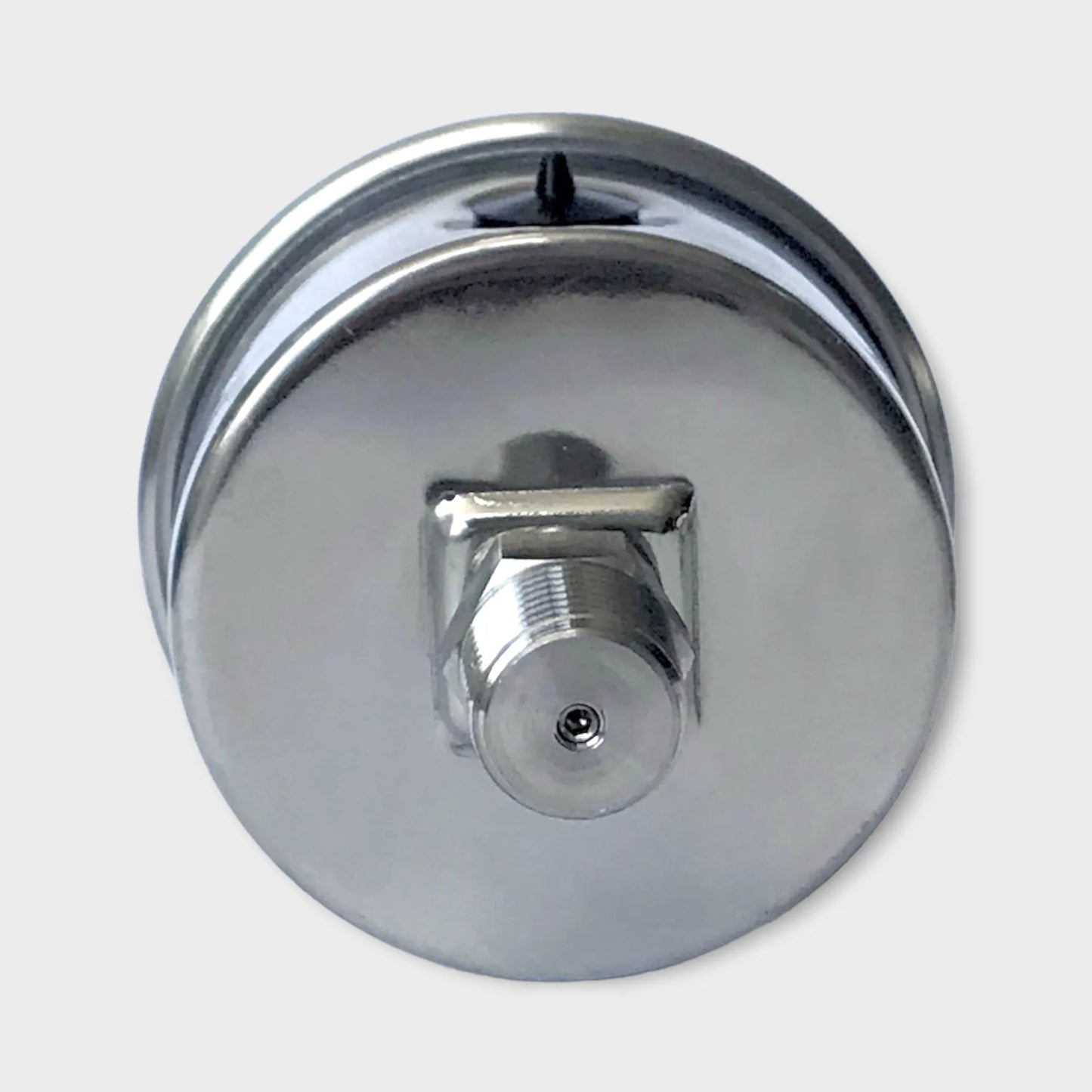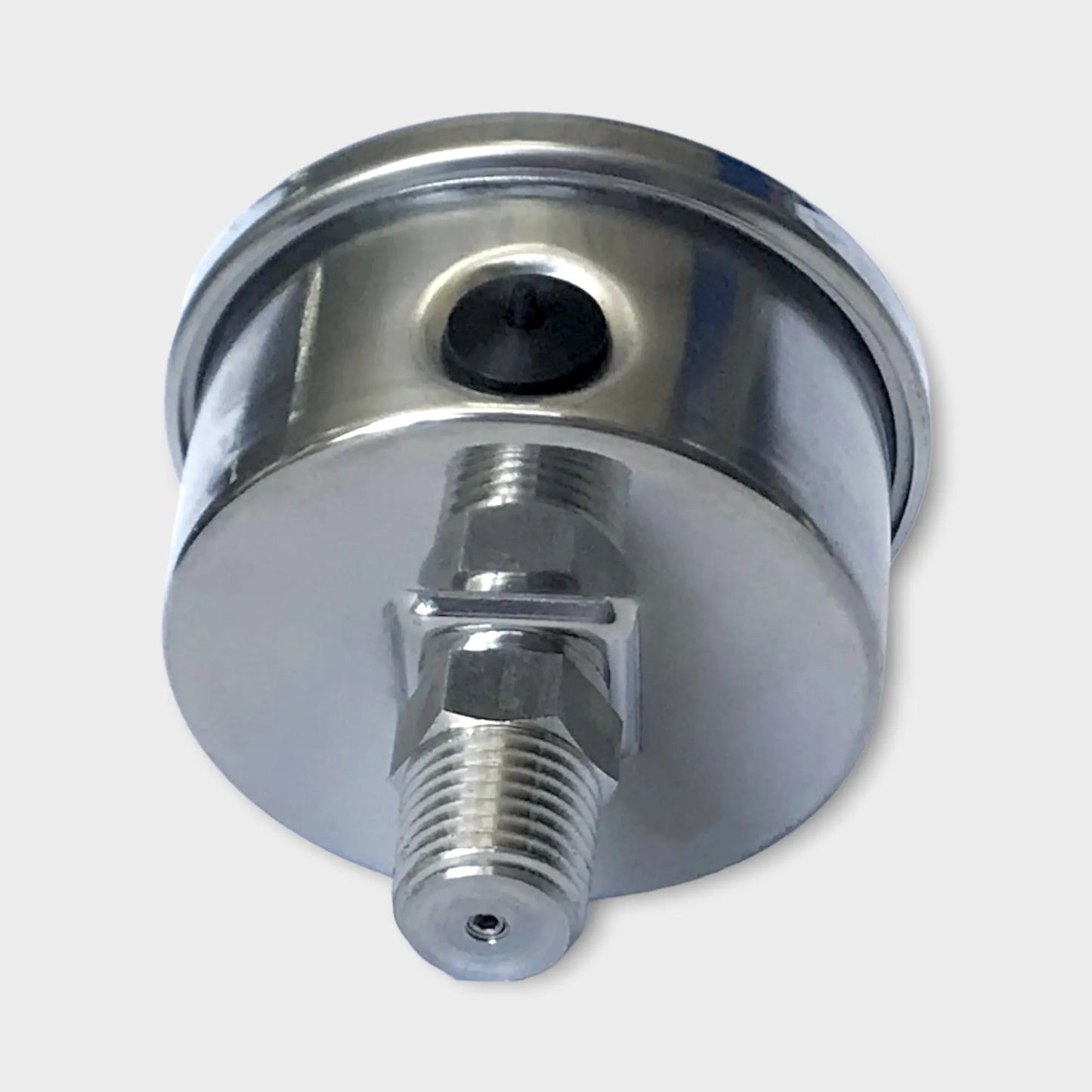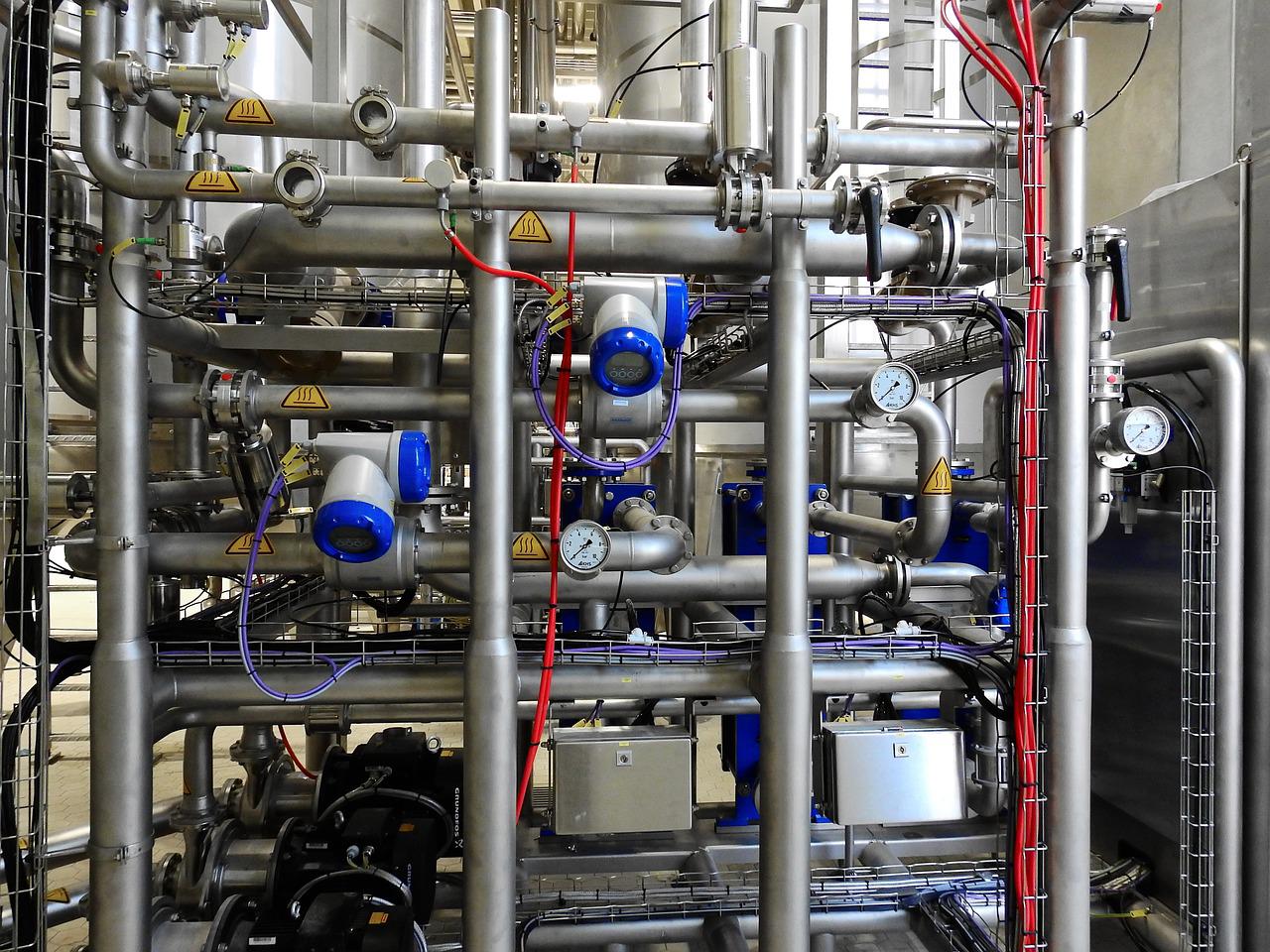 Applications
For aggressive gaseous and liquid media that are not highly crystallising, also operates in aggressive environments
Oil and gas industry, chemical and petrochemical industry, pumbling and HVAC, hydraulics and pneumatics
Machine building and general plant construction
Special features

Excellent load cycle stability and shock resistance

Design per EN 837-1

Completely from stainless steel

Scale ranges up to 0 ... 1600 bar

Payment & Shipping Terms

MOQ: 100 Pieces

Price: To be confirmed

Delivery Time: 3~5 weeks

Payment Term: T/T