Product Description: 0 to 60 Psi Pressure Gauge 2.5 Inch Colorful Dial Lower Mount
Overview:
The 0 to 60 Psi Pressure Gauge is a versatile and eye-catching instrument designed for accurate pressure measurement in a broad range of applications. With a colorful and easily readable 2.5-inch dial, and a lower mount configuration, this gauge offers precision and style for pressure monitoring needs.
Key Features:
1. 0 to 60 Psi Pressure Range: This pressure gauge is engineered to measure pressures within the range of 0 to 60 pounds per square inch (psi). It is suitable for a wide array of applications where you need to monitor pressure within this range.
2. Colorful Dial: The gauge boasts a vibrant and colorful 2.5-inch dial, which not only enhances visibility but also adds a touch of style to your equipment or system. The color-coding can make pressure readings easy to discern, even from a distance.
3. Lower Mount Design: This gauge is configured with a lower mount, meaning the pressure inlet is situated at the bottom of the gauge. This design is well-suited for applications where the pressure measurement is taken from below and allows for a straightforward connection to the system.
4. Precision Calibration: Accurate pressure measurements are crucial in many applications, and this gauge is carefully calibrated to ensure reliable and precise readings within the 0 to 60 psi range.
5. Versatile Applications: The 0 to 60 Psi Pressure Gauge is versatile and can be utilized across various industries, including automotive, manufacturing, HVAC, and more. It's suitable for applications where you need to monitor pressure levels for safety, performance, or quality control.
6. Mounting Options: The gauge offers flexibility when it comes to mounting, allowing you to choose the installation method that best suits your specific requirements.
7. Safety and Performance: Accurate pressure monitoring is fundamental for both the safety and efficiency of your systems and equipment. This gauge ensures that your pressure levels are well within the desired and safe operating range.
The 0 to 60 Psi Pressure Gauge with its colorful dial and lower mount design is not only functional but also visually appealing. It provides precise and reliable pressure measurement for a variety of applications and can add an element of style to your equipment or system. Whether you're monitoring pressure in an automotive system, HVAC equipment, or industrial machinery, this gauge offers both accuracy and a touch of aesthetics.
Dial Size
63mm

Case material

Stainless steel

Wetted parts

Stainless steel

Mount

Radial
Connection

1/4 PT, NPT, G... M14*1.5

Liquid

Glycerin, Silicone oil, None

Custom options

Pressure range
Dial plate
Other process connection thread
Surface mounting flange
Mounting bracket
Share
View full details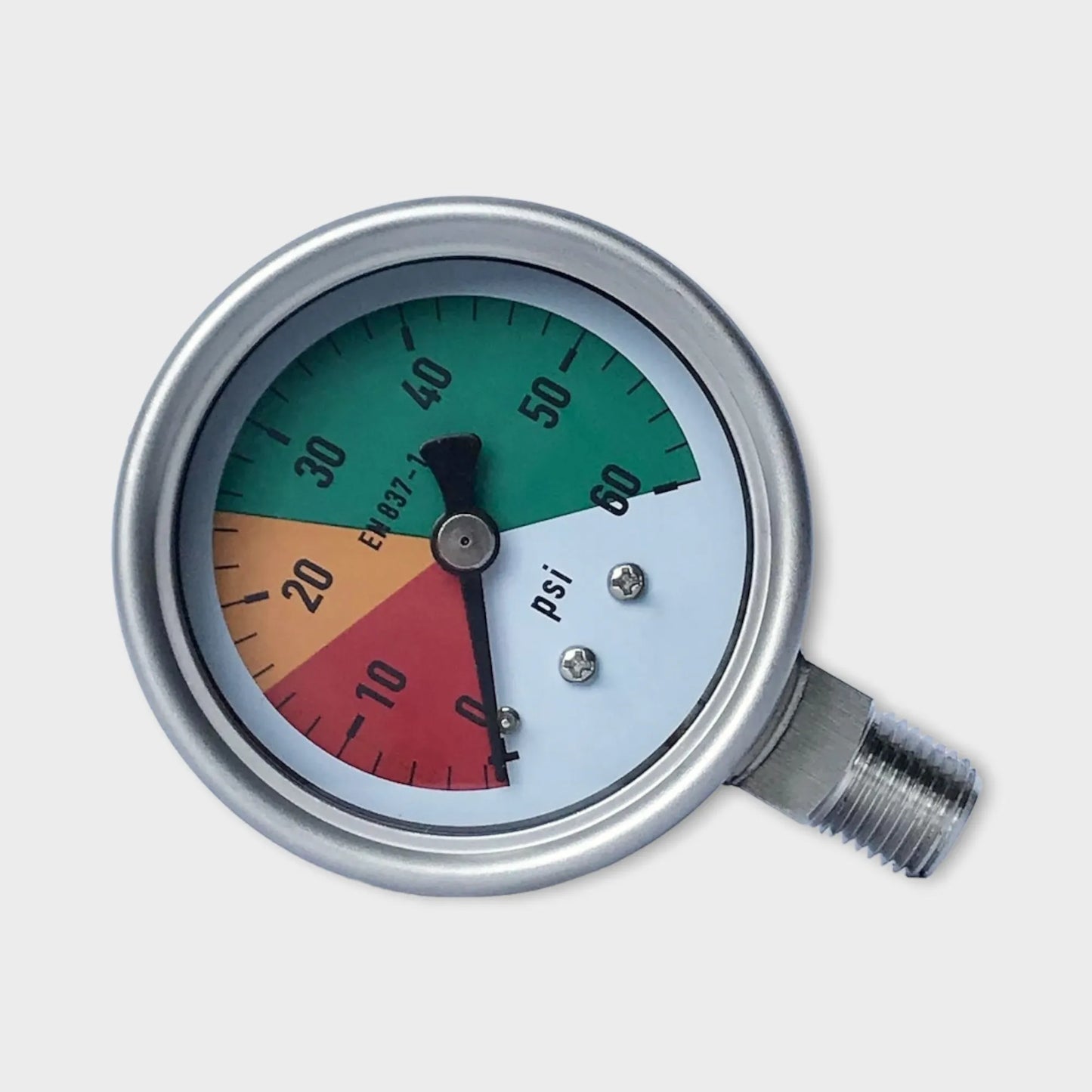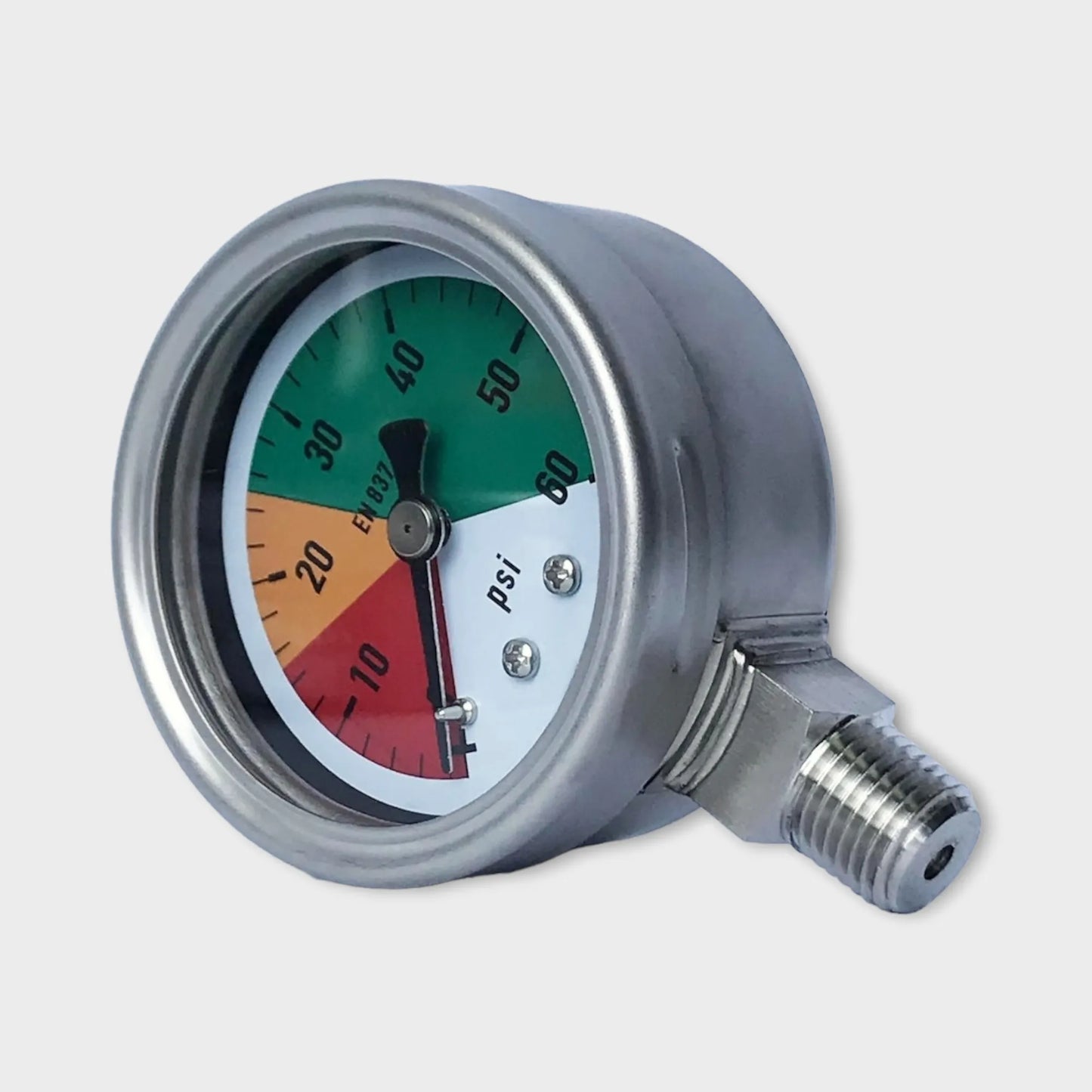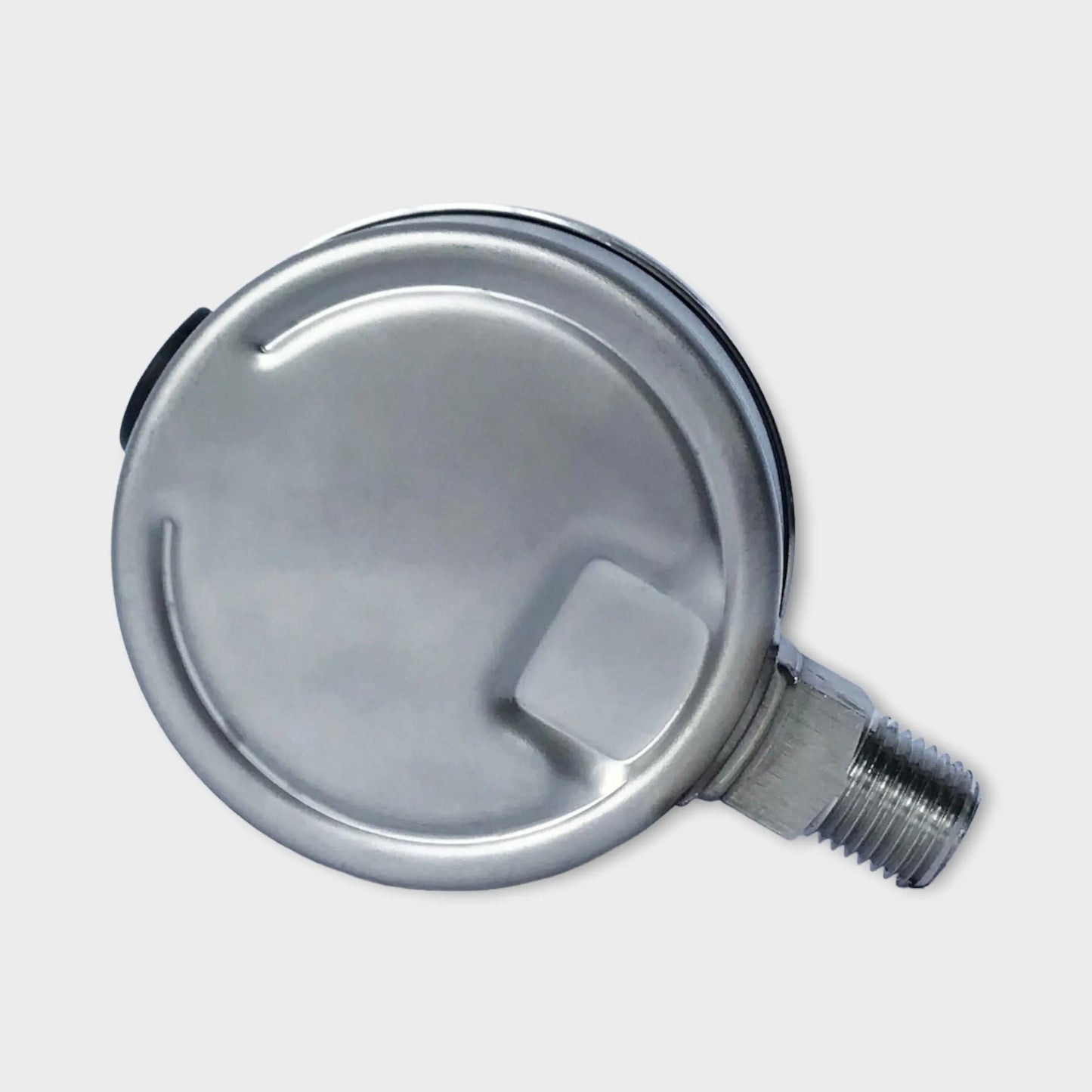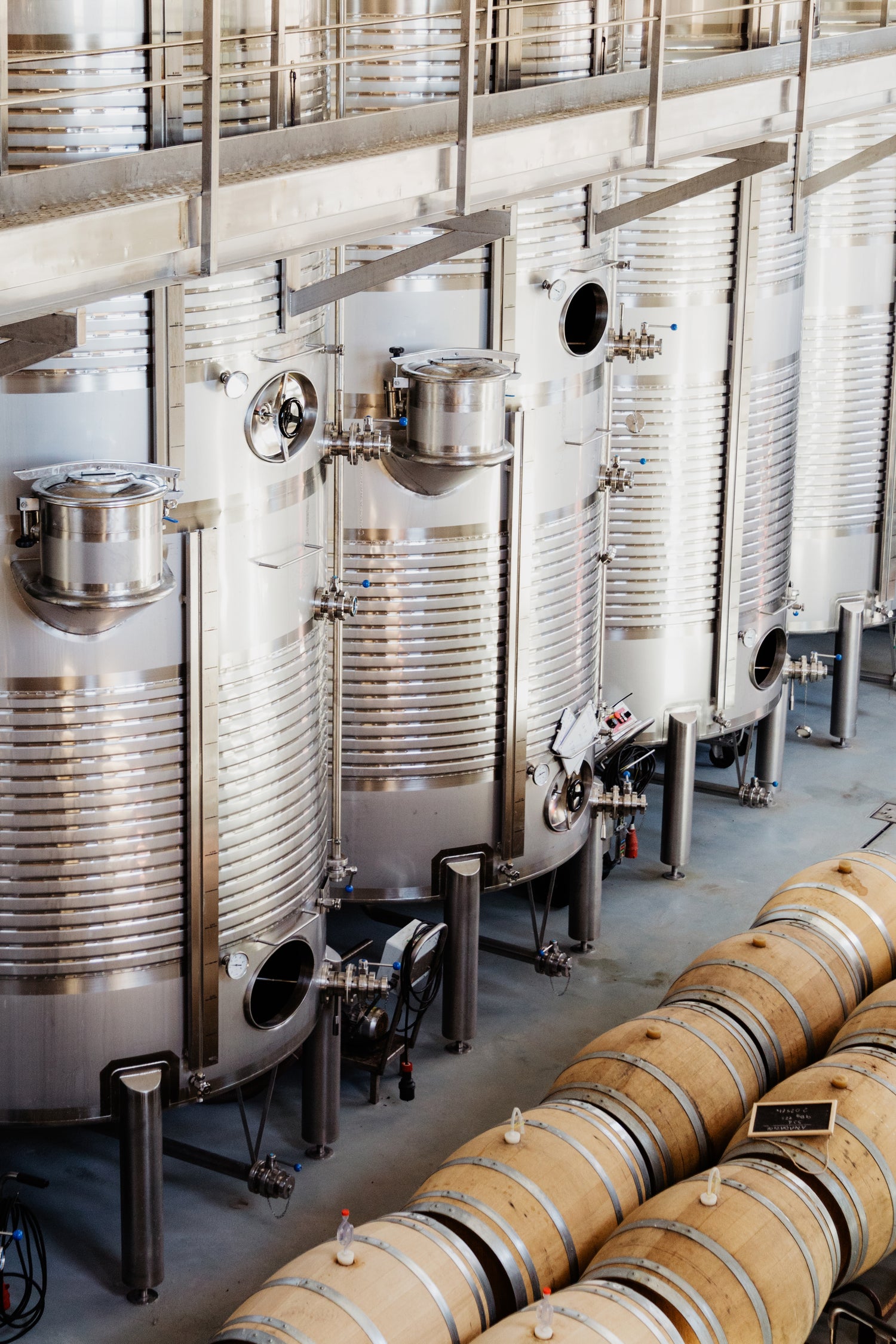 Applications
Hygienic pressure measurement in sanitary applications for the pharmaceutical, biotechnology, food and beverage industries
Mechanical pressure display on pipelines, fermenters, bioreactors and vessels
Pressure/vacuum monitoring during cleaning, sterilisation, pressure testing
For gases, compressed air, vapour; liquid, pasty, powdery and crystallising media
Special features

Safety via mechanical pressure transmission

Case and wetted parts in hygienic design

Suitable for SIP and CIP, autoclavable version available

Easy zero point setting

High overload safety

Payment & Shipping Terms

MOQ: 100 Pieces

Price: To be confirmed

Delivery Time: 3~5 weeks

Payment Term: T/T