Introducing our premium-grade "100mm Dial Pressure Gauge with Diaphragm Seal 25 Bar" – the pinnacle of precision and reliability in pressure measurement technology. Designed to cater to the most demanding industrial environments, this instrument offers unparalleled accuracy and durability.
At the heart of this pressure gauge lies a generously sized 100mm dial, ensuring effortless readability even in challenging working conditions. The clear, easy-to-read display provides instant access to vital pressure data, facilitating swift and informed decision-making.
Equipped with an advanced diaphragm seal, this pressure gauge stands as a bastion against the harshest of process media. Whether you're dealing with corrosive substances, viscous fluids, particles, or extreme temperatures, our diaphragm seal ensures that the measuring mechanism remains shielded and unharmed. This protective feature not only enhances the longevity of the gauge but also safeguards the integrity of your pressure readings.
With a maximum pressure capacity of 25 Bar, our pressure gauge excels in accurately capturing pressures within this range. From low-pressure precision tasks to high-pressure industrial operations, trust in the steadfast performance of our gauge to provide dependable readings every time.
Dial Size
100mm

Case material

Stainless steel

Wetted parts

Stainless steel

Mount

Lower

Connection

1/2 PT, NPT, G... M20*1.5

Liquid

Glycerin, Silicone oil, None

Custom options

Pressure range
Dial plate
Other process connection thread
Surface mounting flange
Mounting bracket
Share
View full details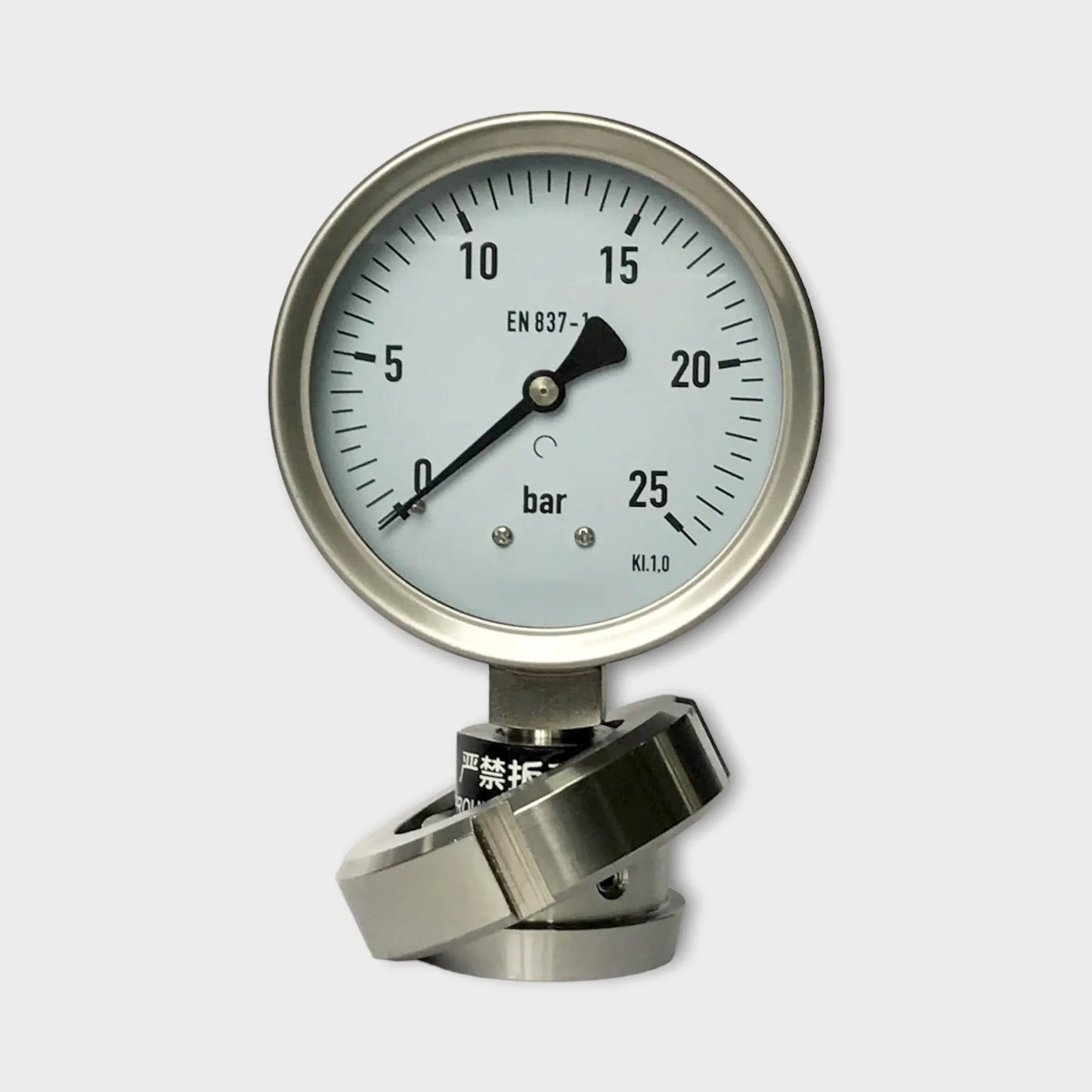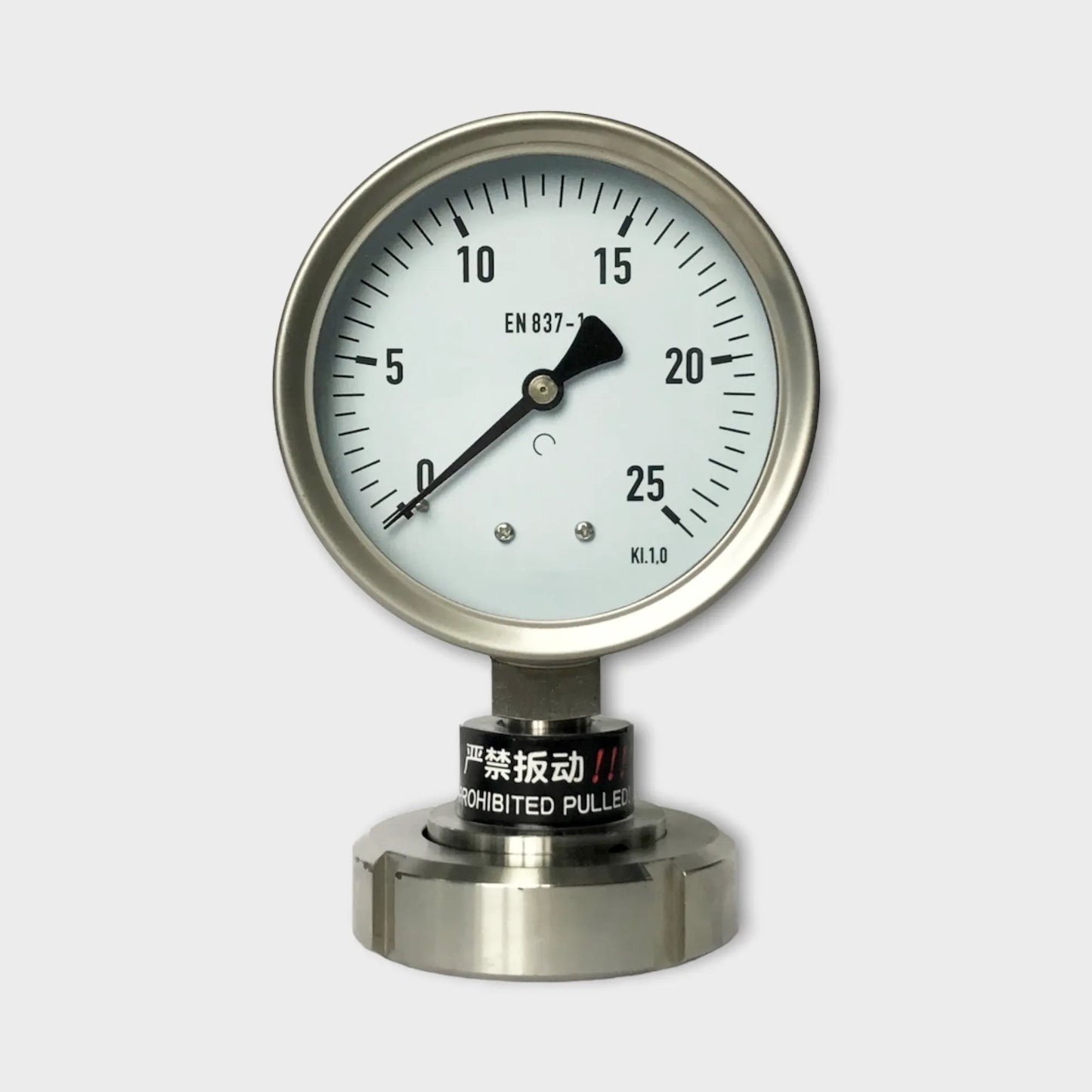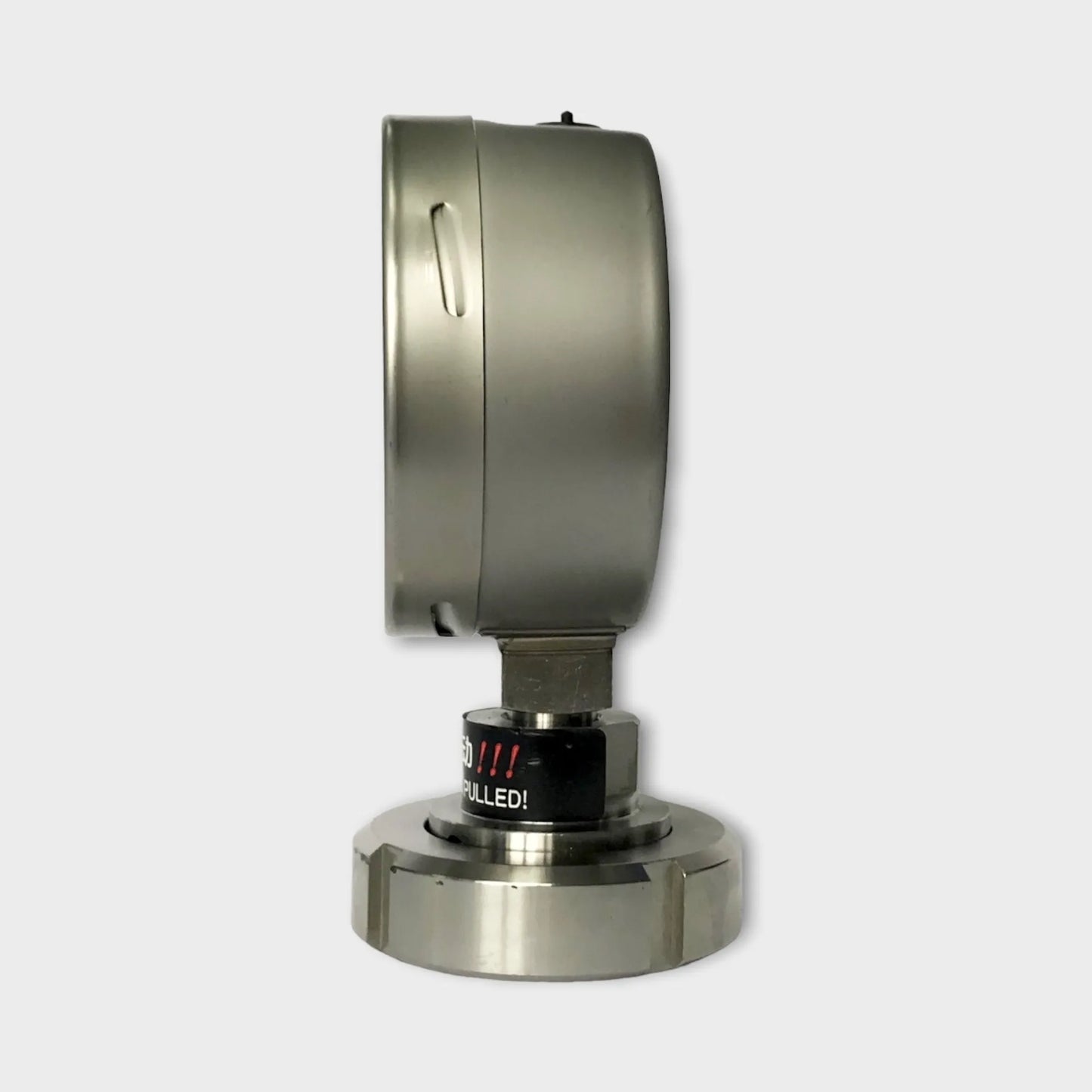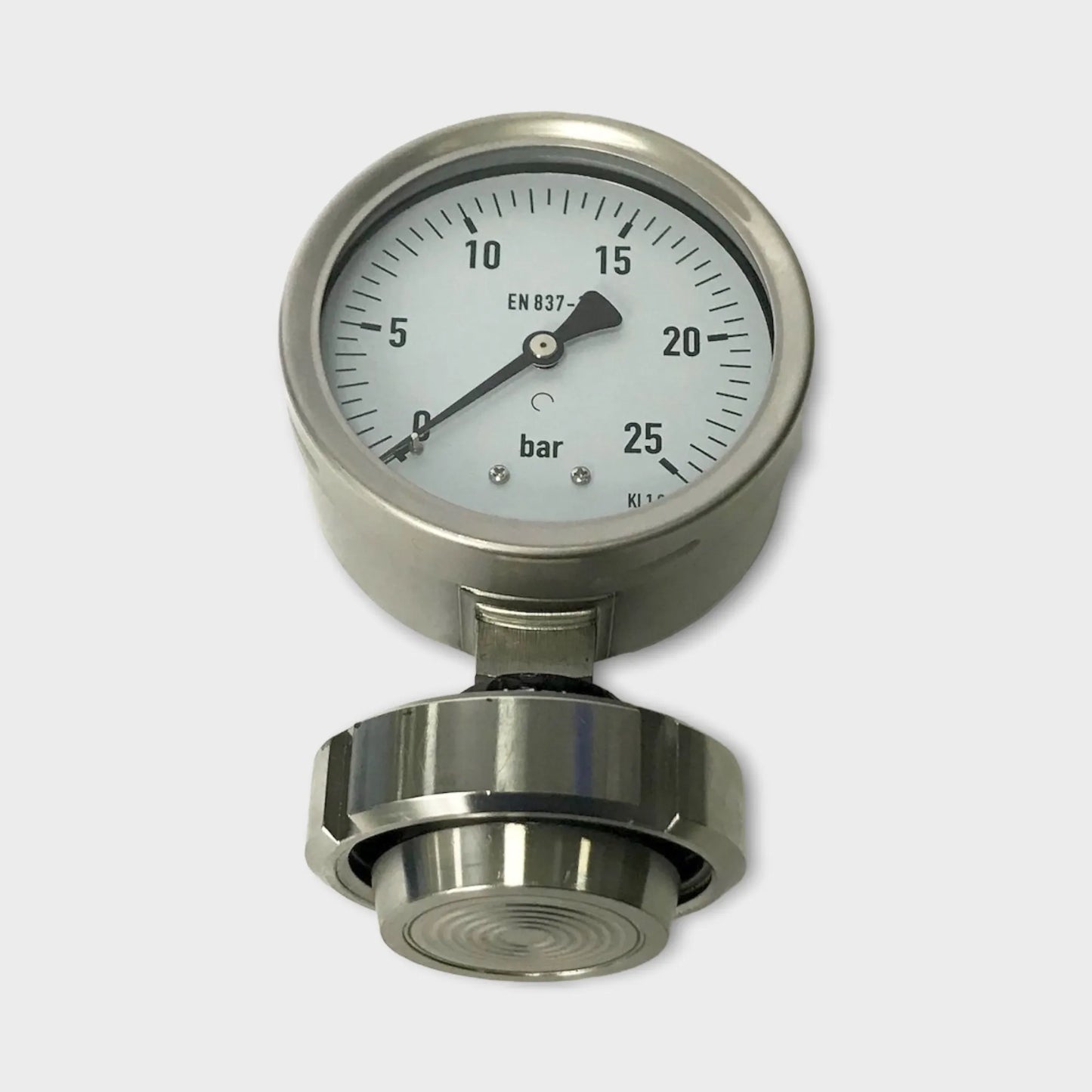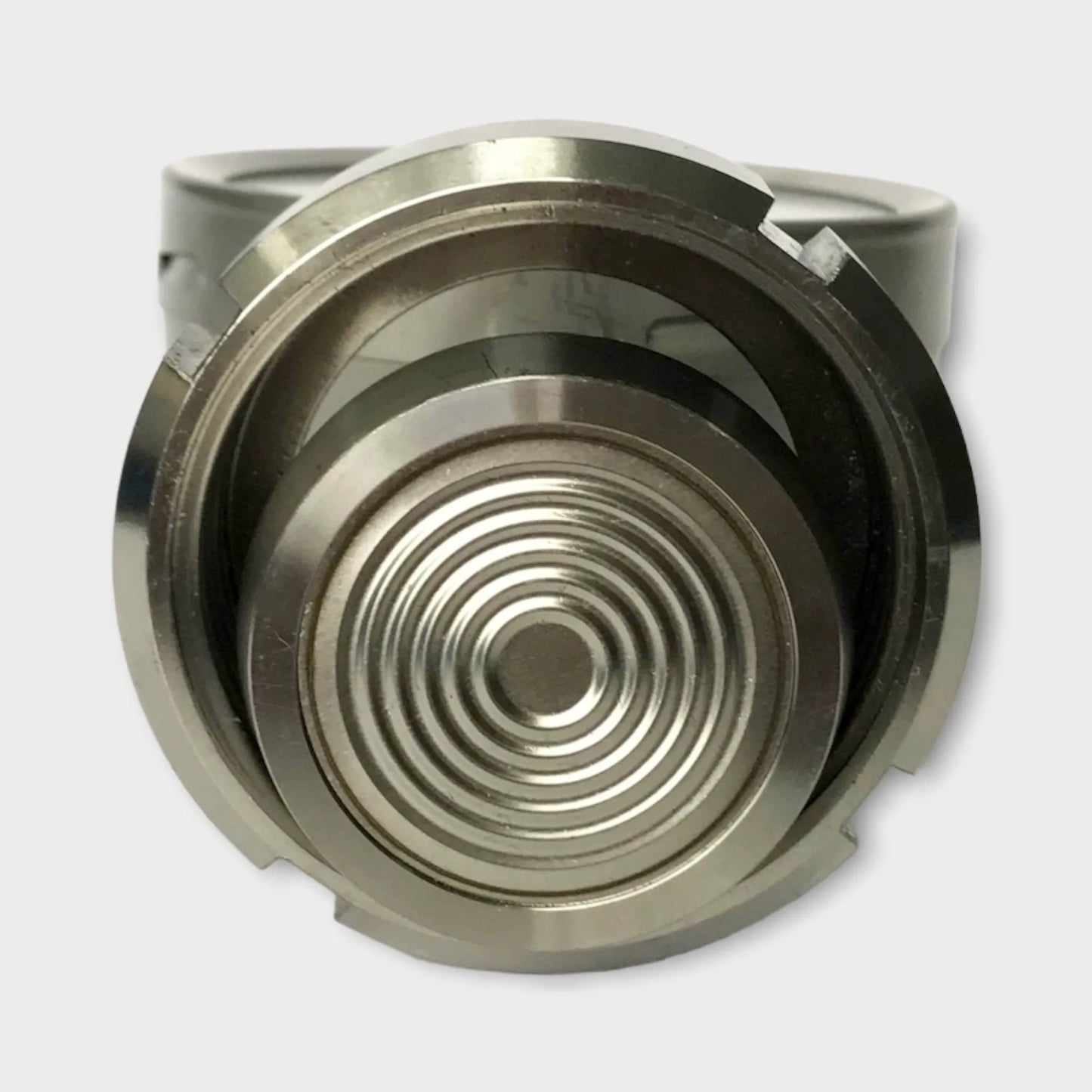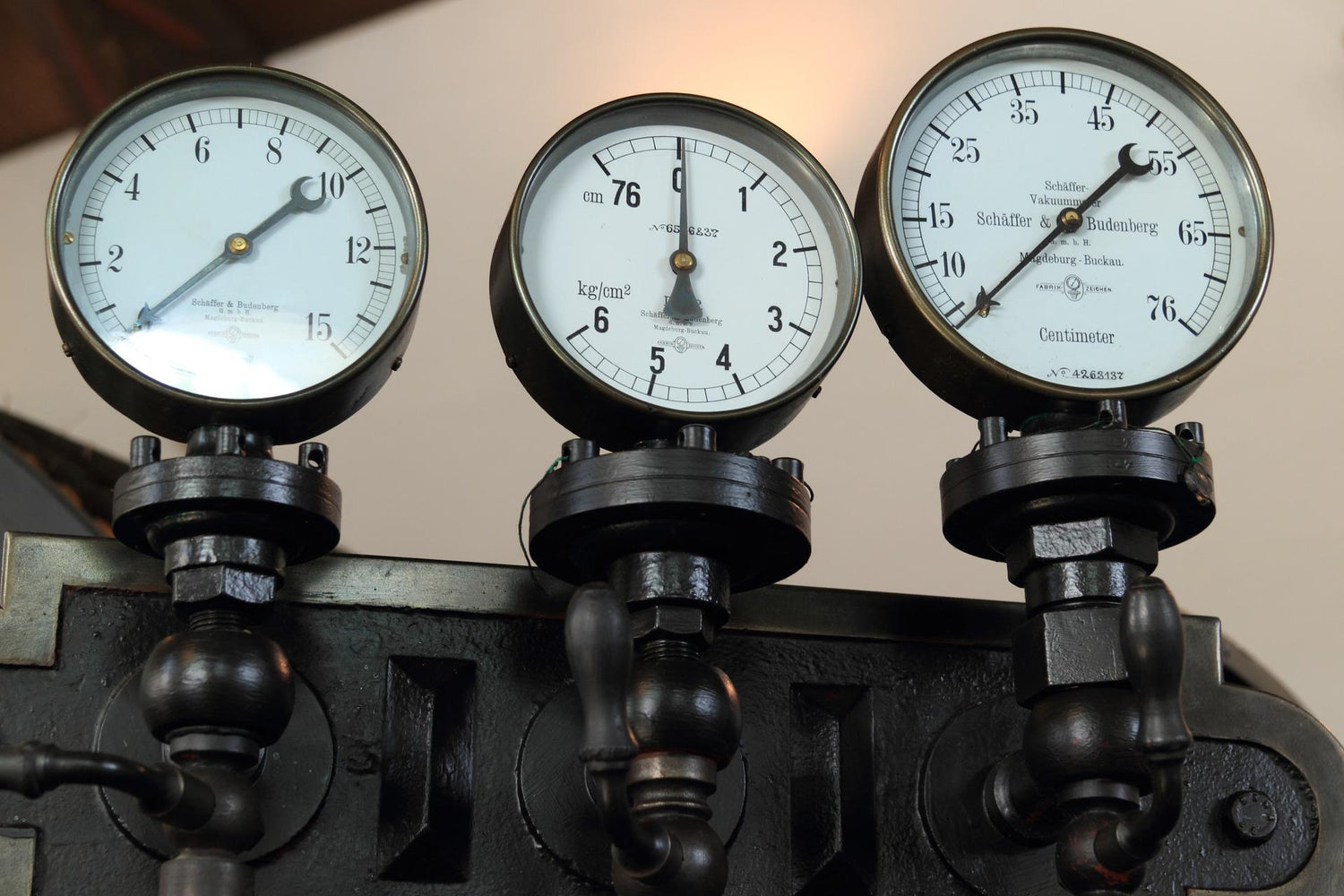 Applications
Injection Molding Device, hydraulic
Machine building and plant construction
Heating and air-conditioning technology
Fire sprinkler systems, compressor
Special features

Design per EN 837-1

Nominal size 40, 50, 63, 80, 100 and 160

Scale ranges up to 0 ... 1000 bar

Payment & Shipping Terms

MOQ: 100 Pieces

Price: To be confirmed

Delivery Time: 3~5 weeks

Payment Term: T/T