Introducing our state-of-the-art "100mm Vacuum Pressure Gauge Lower Mount," designed to provide accurate and immediate measurements for vacuum systems. With its substantial 100mm dial face, lower mount configuration, and an extensive pressure range spanning from -30 to 0 inches of mercury (inHg), this vacuum pressure gauge stands as a reliable and adaptable solution for a wide array of industrial and scientific applications.
Key Features:
- Precise Vacuum Monitoring: Tailored specifically for vacuum systems, this pressure gauge excels in delivering precise pressure readings, enabling efficient management and control of vacuum levels in various settings.
- 100mm Dial Face: The generously sized 100mm dial face ensures effortless visibility of pressure measurements. Even in environments with limited lighting or challenging conditions, users can easily and accurately read pressure values.
- Lower Mount Design: Engineered with a lower mount configuration, this pressure gauge can be seamlessly integrated into diverse setups. Whether attached to panels, equipment, or pipes, the lower mount design offers flexibility in installation.
- Wide Pressure Range: Covering a comprehensive pressure range from -30 to 0 inHg (inches of mercury), this vacuum pressure gauge caters to different vacuum levels. From mild vacuum applications to more demanding vacuum systems, this gauge is designed to meet varied requirements.
- Robust Build: Constructed from durable materials, this vacuum pressure gauge is built to withstand the demands of rigorous industrial environments. Its sturdy design ensures reliable and consistent performance over extended periods.
- Accurate Readings: Precision is at the core of this pressure gauge's design, ensuring that the pressure readings provided are dependable and accurate. This level of accuracy is critical in applications where maintaining precise vacuum conditions is vital.
Applications:
The "100mm Vacuum Pressure Gauge Lower Mount -30 to 0 inHg" finds its utility across a broad spectrum of industries. From vacuum systems in manufacturing processes and scientific research facilities to applications in healthcare, semiconductor manufacturing, and beyond, this gauge offers essential pressure insights for maintaining optimal vacuum conditions.
Whether you're monitoring vacuum levels in vacuum furnaces, controlling vacuum chambers, or overseeing vacuum-based processes, this gauge serves as a trusted tool for achieving operational efficiency and precision.
In summary, the "100mm Vacuum Pressure Gauge Lower Mount -30 to 0 inHg" is a versatile, precision-engineered instrument designed to provide accurate vacuum pressure measurements. With its user-friendly design, wide pressure range, and durability, this gauge is an indispensable asset for various industries, ensuring precise vacuum control and enhancing operational quality.
Dial Size
100mm

Case material

Stainless steel

Wetted parts

Stainless steel

Mount

Lower (Radial)
Connection

1/2 PT, NPT, G... M20*1.5

Custom options

Other pressure connections
Custom dial layout
Surface mounting flange
Mounting bracket
Other pressure scales available. bar, kPa, MPa, kg/cm² and dual scales
Share
View full details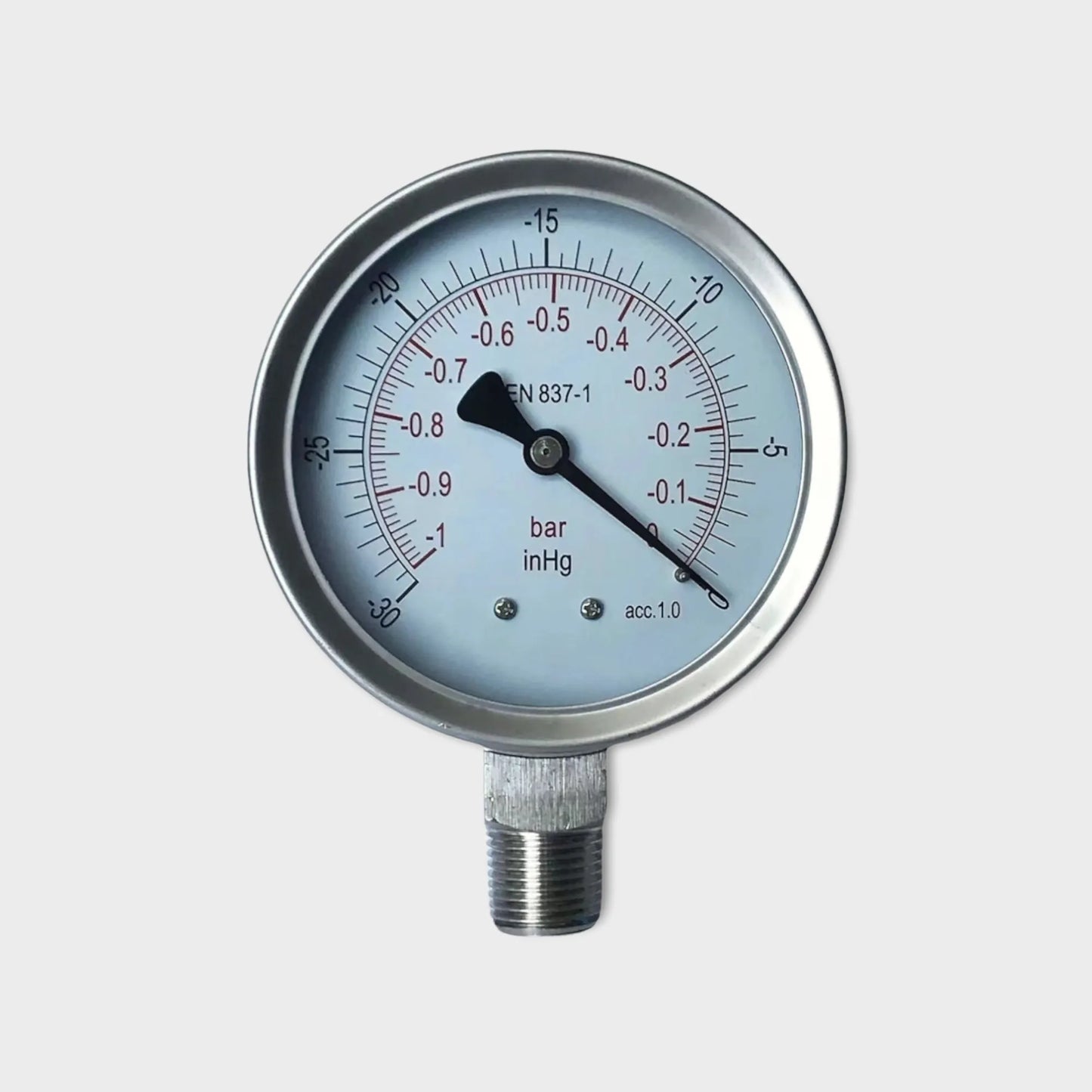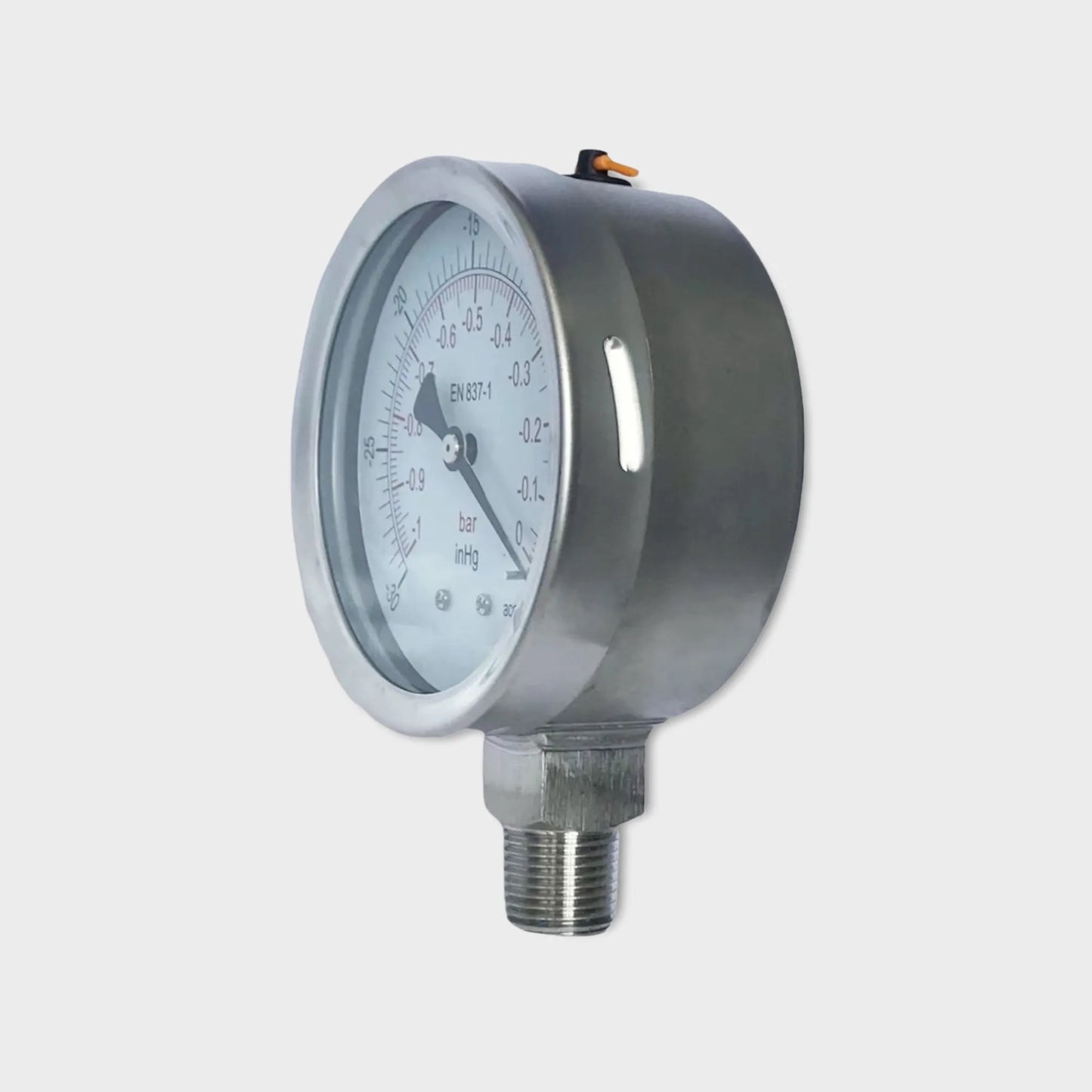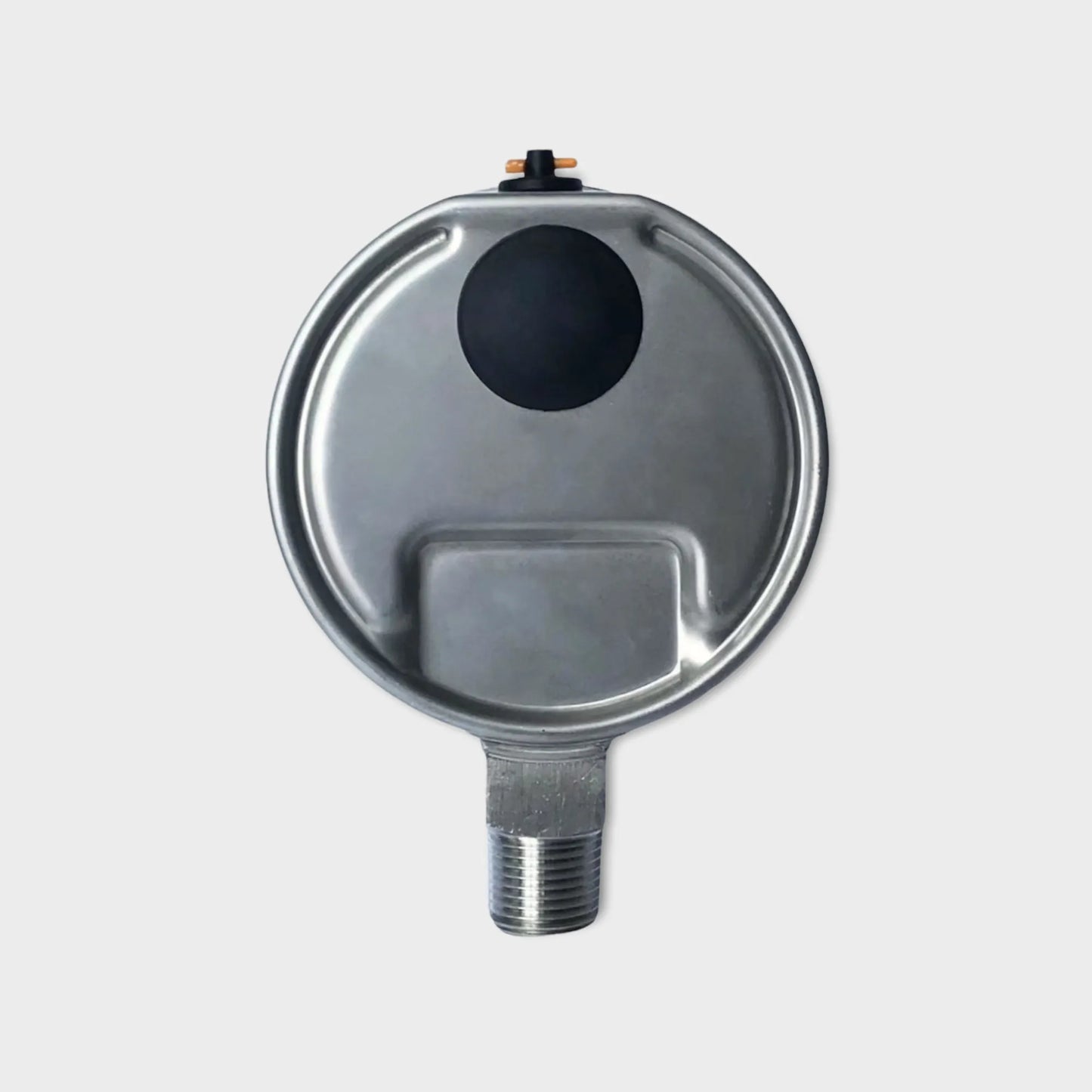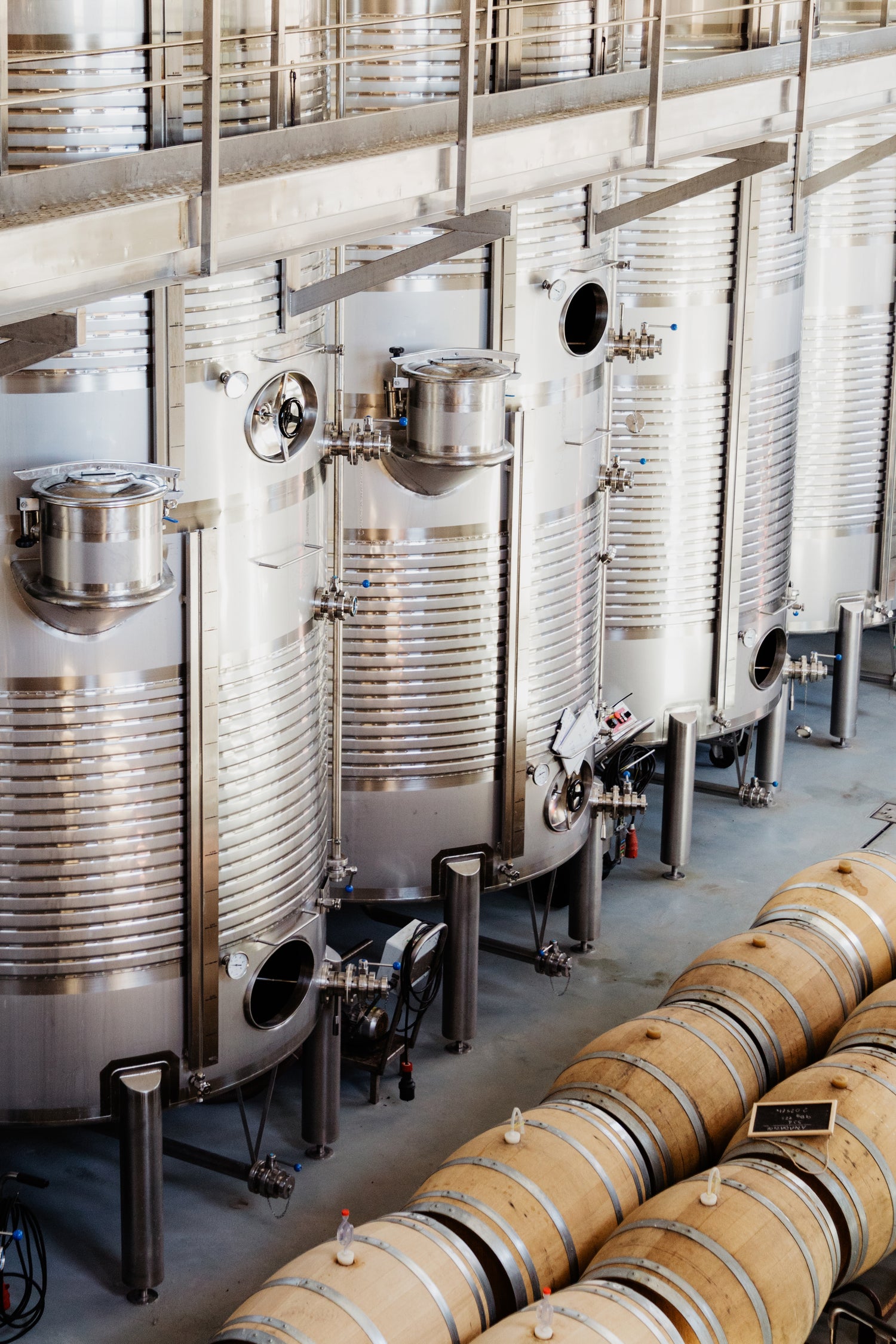 Applications
Practically all industries make use of vacuum, from pick and place in the automotive industry, food & beverage, manufacturing, pharmaceutical, chemical, nautical, etc. The vacuum gauges are important devices to ensure optimal performance and safety of the system. They may be used for pick-and-place applications, keeping the workplace clean from pollutants, transport materials, etc.
Special features

Reliable and cost-effective

Design per EN 837-1

Nominal size 40, 50, 63, 80, 100 and 160

Payment & Shipping Terms

MOQ: 100 Pieces

Price: To be confirmed

Delivery Time: 3~5 weeks

Payment Term: T/T