Introducing our advanced "2000 PSI Pressure Gauge All Stainless Steel Material Lower Mount," a cutting-edge instrument meticulously designed to provide accurate and reliable pressure measurements in demanding industrial environments. With a pressure range of up to 2000 pounds per square inch (PSI) and an all-stainless steel construction, this pressure gauge stands as a robust solution for critical applications where precision and durability are paramount.
Key Features:
- High-Pressure Performance: Engineered to excel in high-pressure scenarios, this pressure gauge boasts a remarkable capacity to accurately measure pressures up to 2000 PSI. It's an essential tool for applications requiring precise pressure monitoring under significant mechanical stresses.
- All Stainless Steel Construction: Crafted entirely from stainless steel, this pressure gauge offers exceptional resistance to corrosion, rust, and wear. The all-stainless steel material ensures longevity, making it suitable for even the harshest industrial environments.
- Lower Mount Design: Featuring a lower mount configuration, this pressure gauge is designed for versatile installation. Whether integrated into control panels, pipelines, or equipment setups, its lower mount design facilitates seamless integration while maintaining accurate readings.
- Robust Durability: The stainless steel construction not only contributes to corrosion resistance but also enhances the gauge's durability against vibrations, shocks, and harsh environmental conditions. This durability ensures consistent and reliable performance over extended periods.
- Precision Accuracy: Precision is paramount in critical applications, and this pressure gauge delivers. Its accuracy ensures that pressure readings are dependable, providing essential data for decision-making and maintaining operational efficiency.
Applications:
The "2000 PSI Pressure Gauge All Stainless Steel Material Lower Mount" finds application in a wide range of industries. From hydraulic systems and industrial machinery to chemical processing plants and oil refineries, this gauge is an indispensable tool for pressure monitoring in scenarios where precision and durability are imperative.
Whether you're overseeing pressure in fluid dynamics, ensuring equipment safety, or optimizing manufacturing processes, this pressure gauge serves as a trusted partner in achieving excellence.
In summary, the "2000 PSI Pressure Gauge All Stainless Steel Material Lower Mount" offers unparalleled accuracy, durability, and versatility. With its stainless steel construction, high-pressure capability, and lower mount design, this pressure gauge is the ideal choice for industries demanding reliable pressure measurement solutions in challenging conditions.
Dial Size
125mm

Case material

Stainless steel

Wetted parts

Stainless steel

Mount

Lower
Connection

1/2 PT, NPT, G... M20*1.5

Liquid

Glycerin, Silicone oil

Custom options

Pressure range
Dial plate
Other process connection thread
Surface mounting flange
Mounting bracket
Share
View full details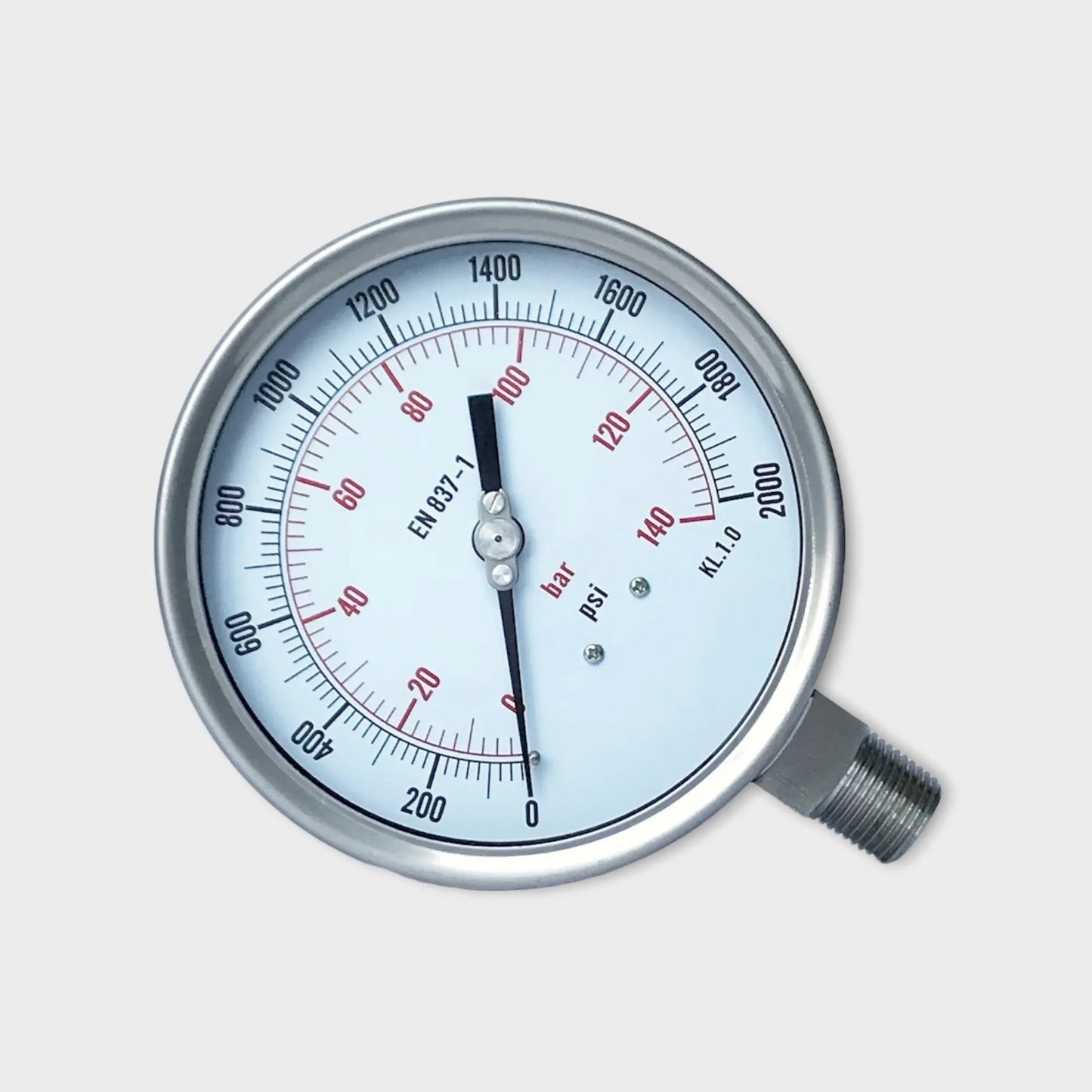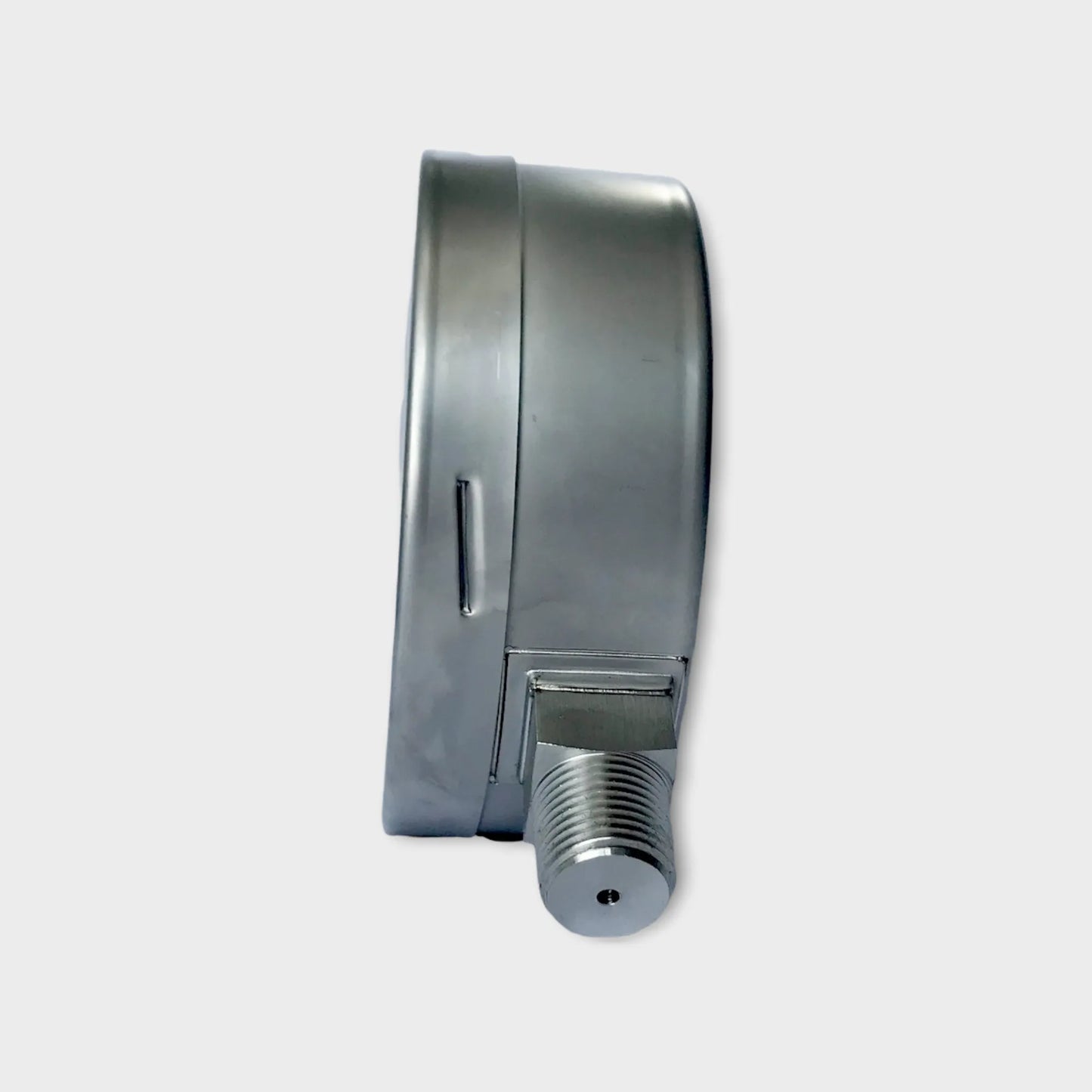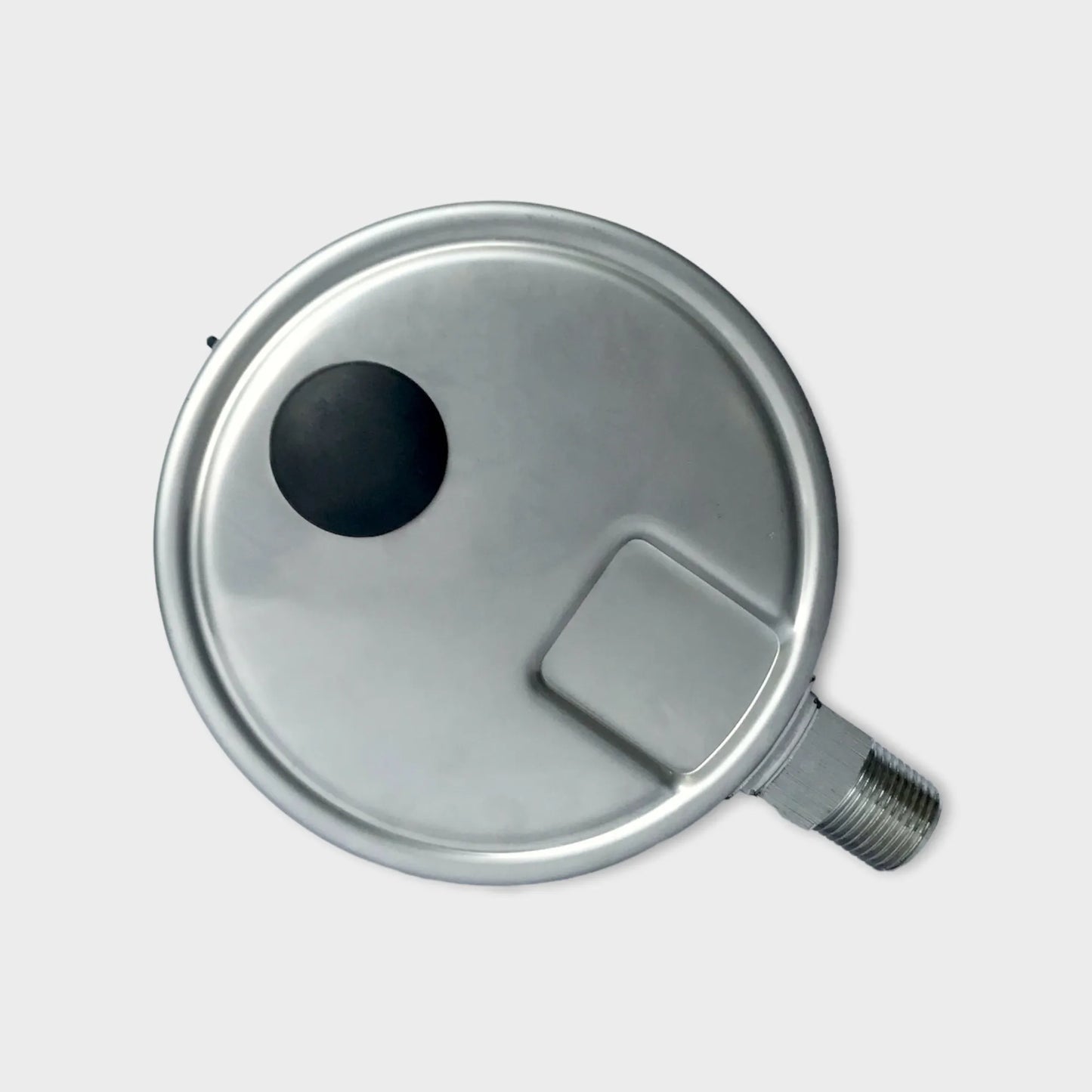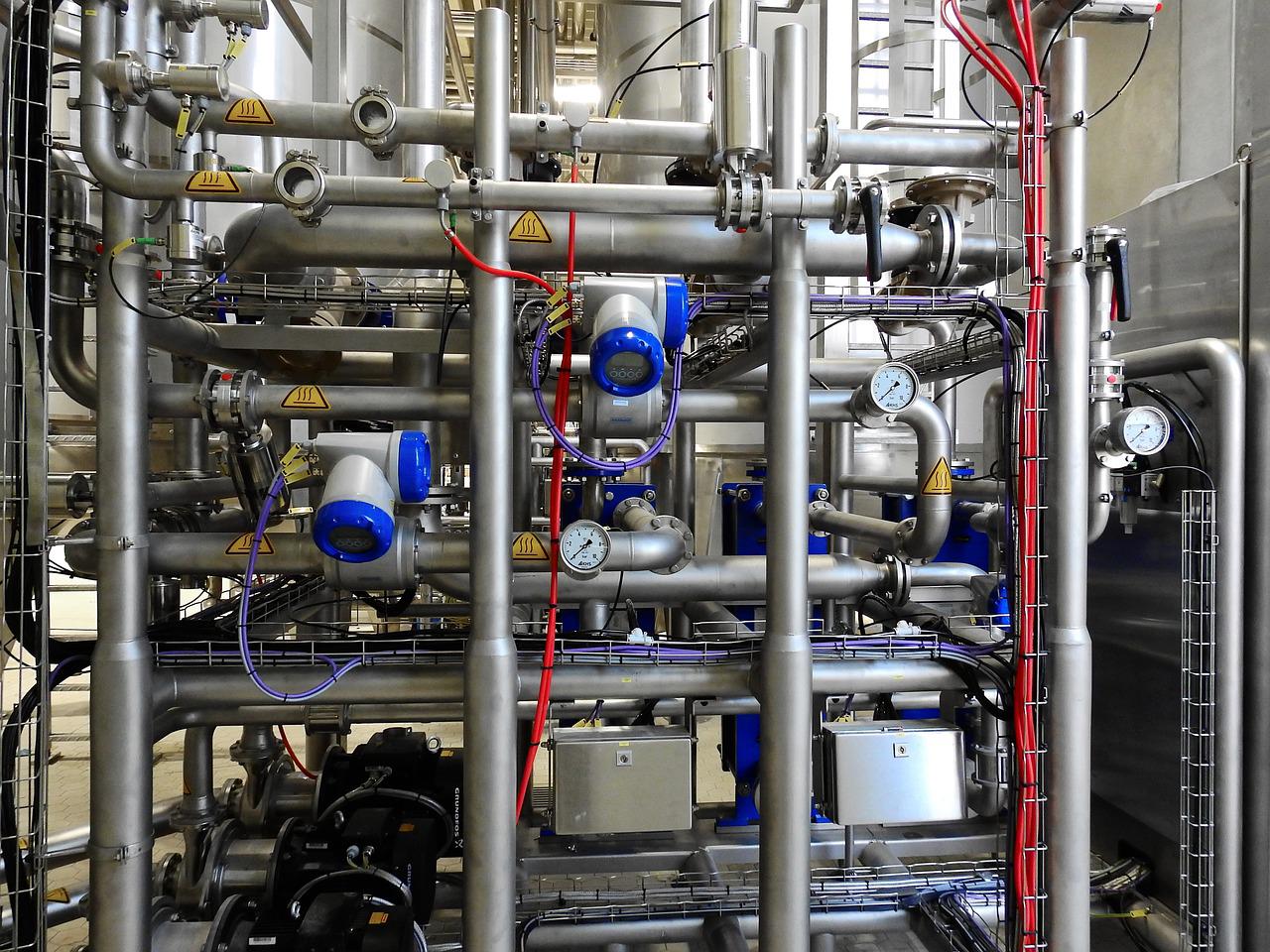 Applications
For aggressive gaseous and liquid media that are not highly crystallising, also operates in aggressive environments
Oil and gas industry, chemical and petrochemical industry, pumbling and HVAC, hydraulics and pneumatics
Machine building and general plant construction
Special features

Excellent load cycle stability and shock resistance

Design per EN 837-1

Completely from stainless steel

Scale ranges up to 0 ... 1600 bar

Payment & Shipping Terms

MOQ: 100 Pieces

Price: To be confirmed

Delivery Time: 3~5 weeks

Payment Term: T/T