Introducing the "160mm Precision Pressure Gauge Class 0.4 Test Manometer" – the epitome of accuracy and reliability in pressure measurement technology.
Designed to meet the highest standards of precision, this manometer is an essential tool for industries where accurate pressure readings are paramount. With a generous 160mm dial size, it offers exceptional visibility even from a distance, ensuring that pressure values can be easily monitored and assessed.
Crafted with meticulous attention to detail, the manometer boasts a Class 0.4 accuracy rating, underscoring its exceptional precision. This level of accuracy makes it suitable for applications where even the slightest pressure variation must be captured with the utmost fidelity.
Engineered for durability, the manometer features an all-stainless steel body, a testament to its resilience against the rigors of demanding environments. Its stainless steel construction guarantees resistance to corrosion, ensuring a long operational life even when exposed to challenging conditions, such as those found in boiler systems and industrial processes.
Whether used in laboratory settings, manufacturing plants, or quality control processes, the "160mm Precision Pressure Gauge Class 0.4 Test Manometer" stands as a dependable companion for engineers, technicians, and professionals who require unwavering accuracy in pressure measurement. It comes equipped with a range of features to facilitate ease of use, including various connection options to seamlessly integrate into diverse setups.
This manometer doesn't just provide measurements; it offers peace of mind. Its precision, coupled with its sturdy construction, transforms it into an indispensable instrument for those who demand excellence in pressure measurement. When accuracy matters most, trust the "160mm Precision Pressure Gauge Class 0.4 Test Manometer" to deliver uncompromising results, time and time again.
Dial Size
160mm

Case material

Stainless steel

Wetted parts

Stainless steel

Mount

Lower (Radial)

Connection

1/2 PT, NPT, G... M20*1.5

Liquid

Glycerin, Silicone oil, None

Custom options

Pressure range
Dial plate
Other process connection thread
Surface mounting flange
Mounting bracket
Share
View full details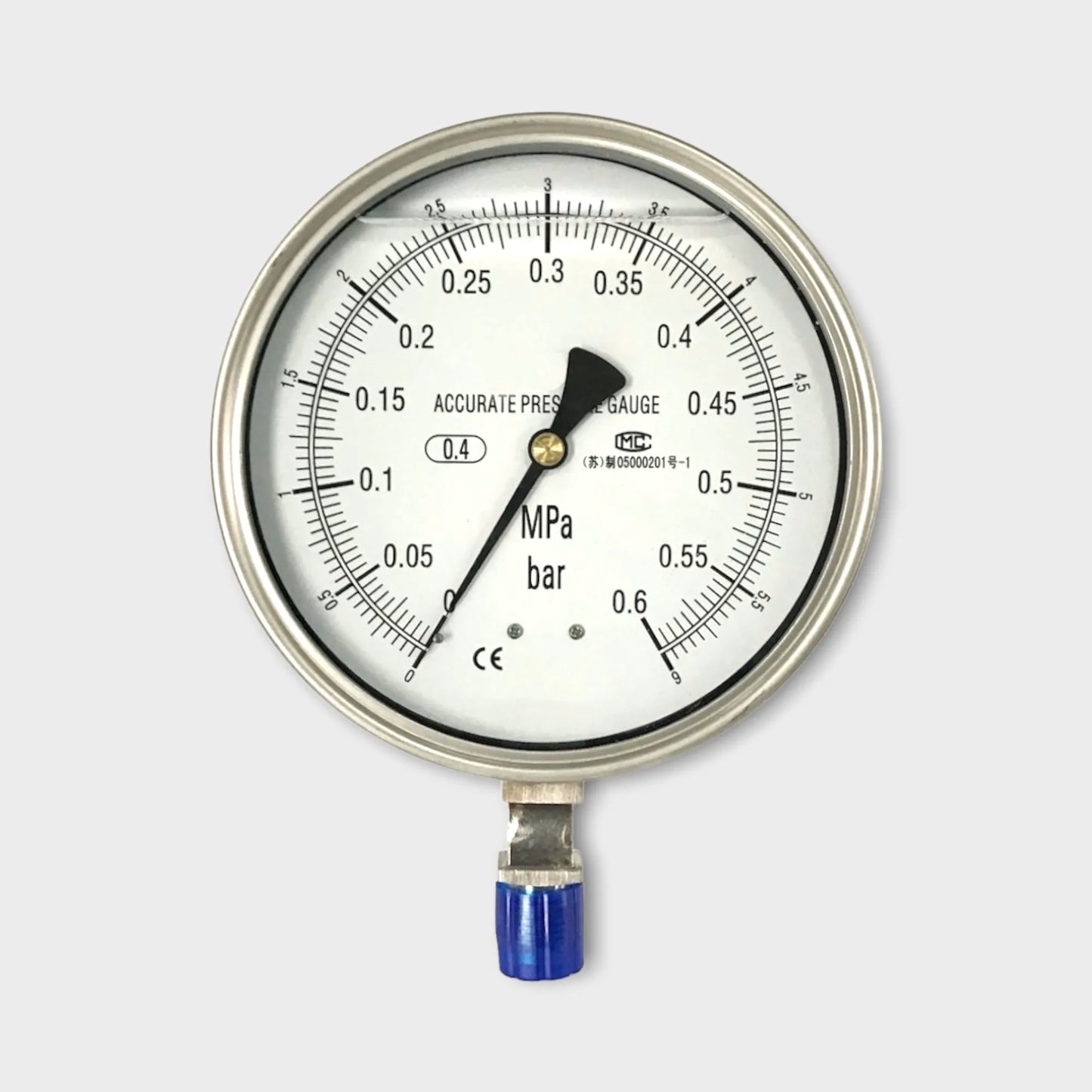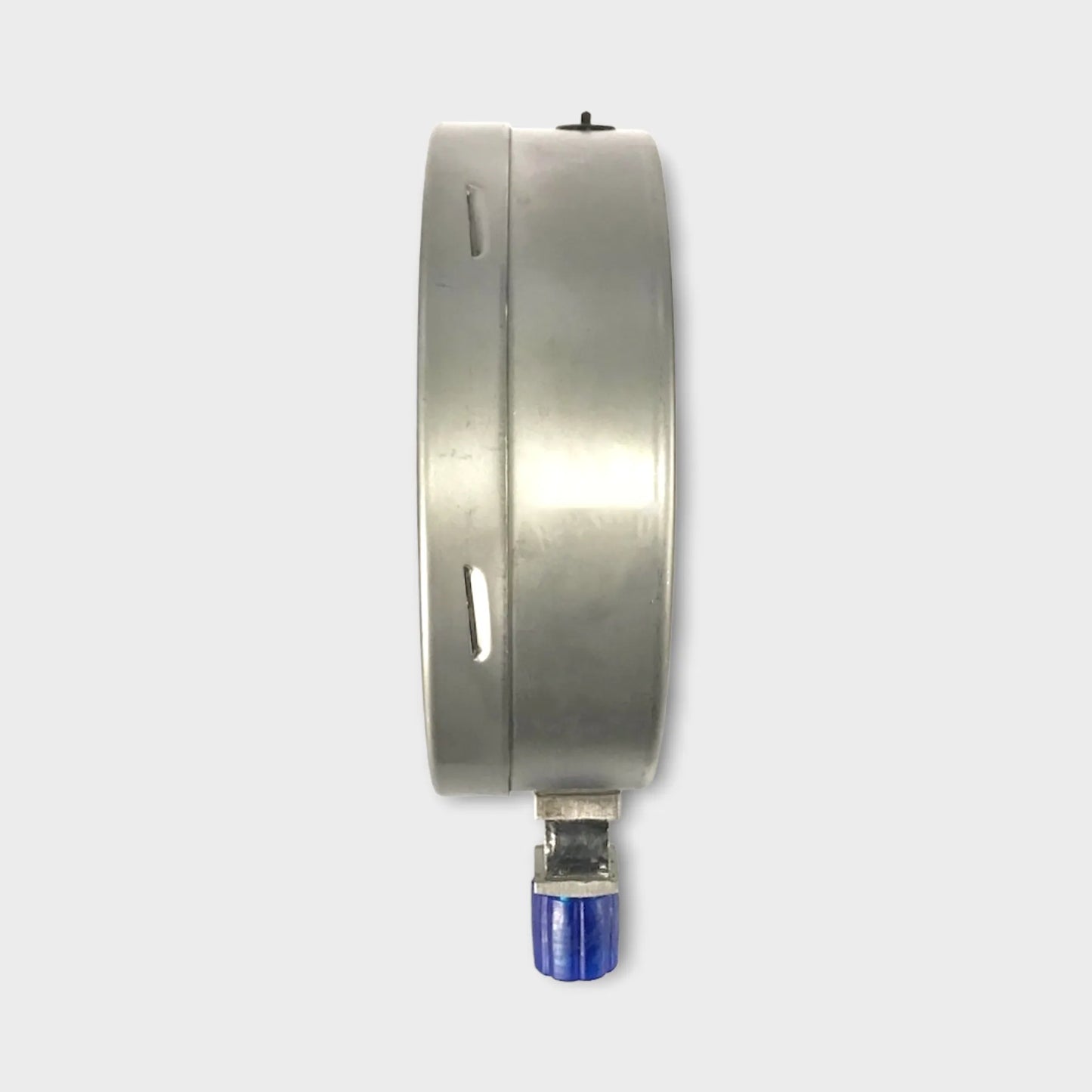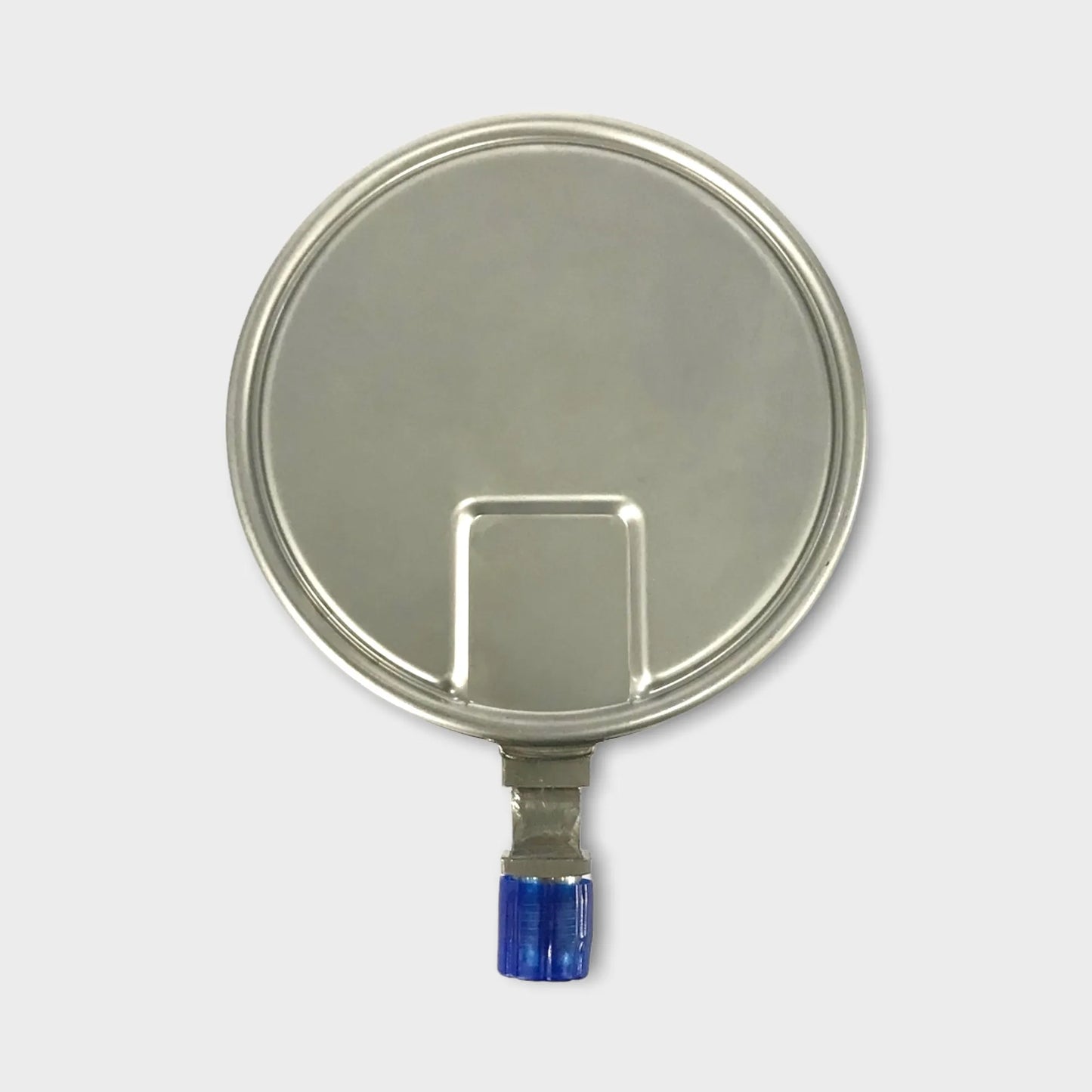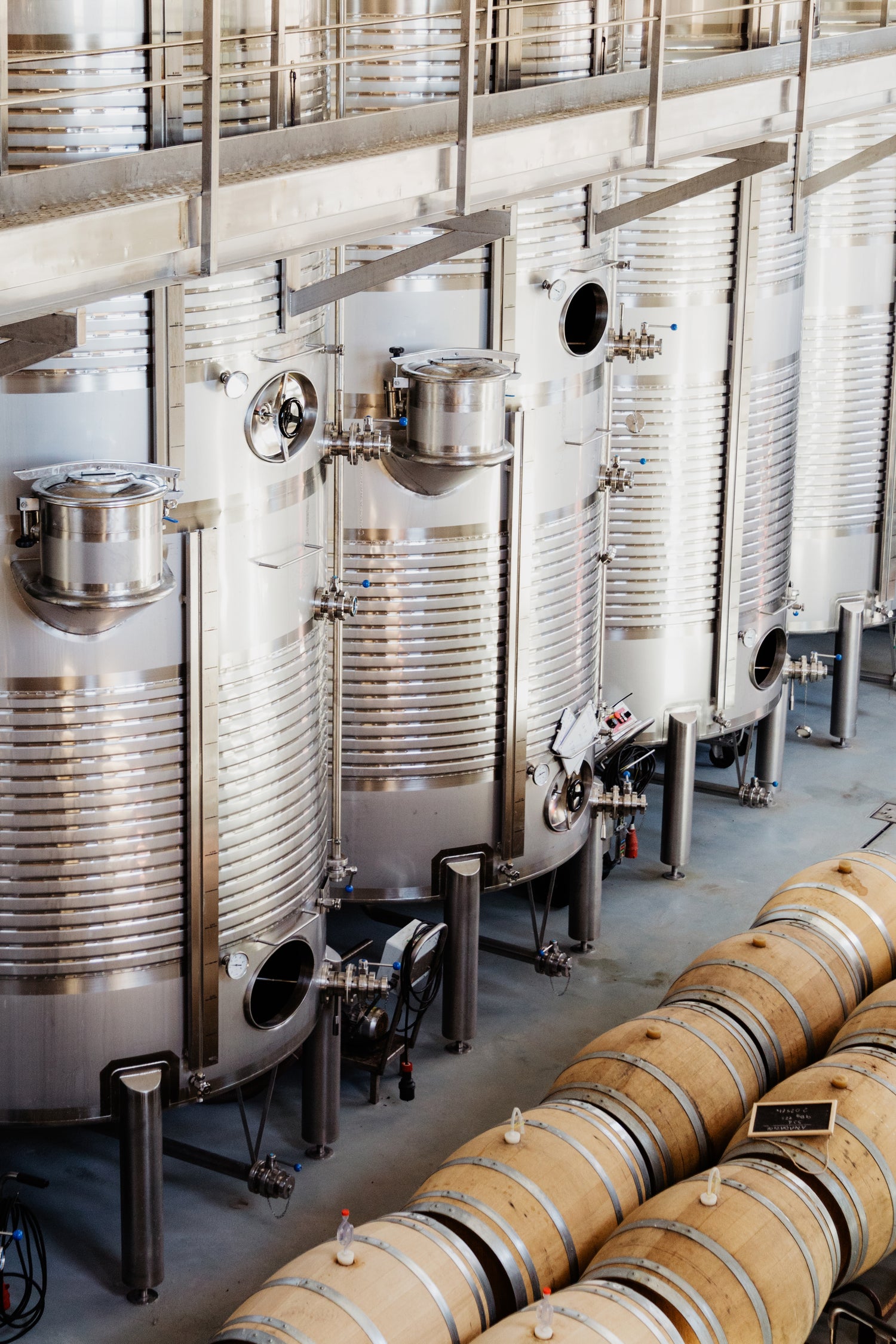 Applications
For gaseous and liquid aggressive media that are not highly viscous or crystallising, also in aggressive environments
Precision measurement in laboratories
High-accuracy pressure measurement, testing of indus- trial type pressure gauges
Increased safety requirements for personal protection
With liquid-filled case for applications with high dynamic pressure loads or vibrations
Special features

Safety pressure gauge with solid baffle wall designed in compliance with the requirements and test conditions of EN 837-1

Completely from stainless steel

Knife edge pointer for optimal accuracy of reading

Wear-resistant precision movement from stainless steel

Scale ranges from 0 … 0.6 to 0 … 1,600 bar [0 ... 10 psi to 0 ... 20,000 psi]

Payment & Shipping Terms

MOQ: 100 Pieces

Price: To be confirmed

Delivery Time: 3~5 weeks

Payment Term: T/T