The Bellows Type Pressure Gauge 100 Mbar is a precision instrument designed to accurately measure and display pressure levels up to 100 millibars (mbar). This specialized pressure gauge employs a bellows mechanism, a fundamental component that converts the applied pressure into a visible and quantifiable reading.
Crafted with meticulous attention to detail, the gauge features a robust outer casing that safeguards the internal components, ensuring durability and longevity even in demanding industrial environments. The bellows mechanism, a core element of this gauge, expands and contracts in response to variations in pressure. As the pressure increases or decreases, the bellows moves correspondingly, transmitting the force to an indicator mechanism.
The gauge is thoughtfully designed for ease of use. The pressure reading is prominently displayed on a clear and easy-to-read scale, allowing operators to quickly assess pressure levels at a glance. The scale is finely calibrated to ensure accuracy within the specified range, making this gauge suitable for applications where precision is paramount.
Engineered for versatility, the Bellows Type Pressure Gauge can find its utility in various contexts. From laboratory settings to industrial processes, HVAC systems to pneumatic machinery, it provides a reliable and real-time measurement of pressure conditions. The 100 mbar range caters to applications requiring meticulous control within this pressure range.
In summary, the Bellows Type Pressure Gauge 100 Mbar combines accuracy, durability, and user-friendliness. Its bellows mechanism, precision calibration, and sturdy construction make it an indispensable tool for anyone seeking to monitor and manage pressure conditions with confidence and accuracy up to 100 mbar.
Dial Size
63mm

Case material

Stainless steel

Wetted parts

Brass

Mount

Radial
Connection

1/4 PT, NPT, G... M14*1.5

Custom options

Pressure range
Dial plate
Other process connection thread
Surface mounting flange
Mounting bracket
Share
View full details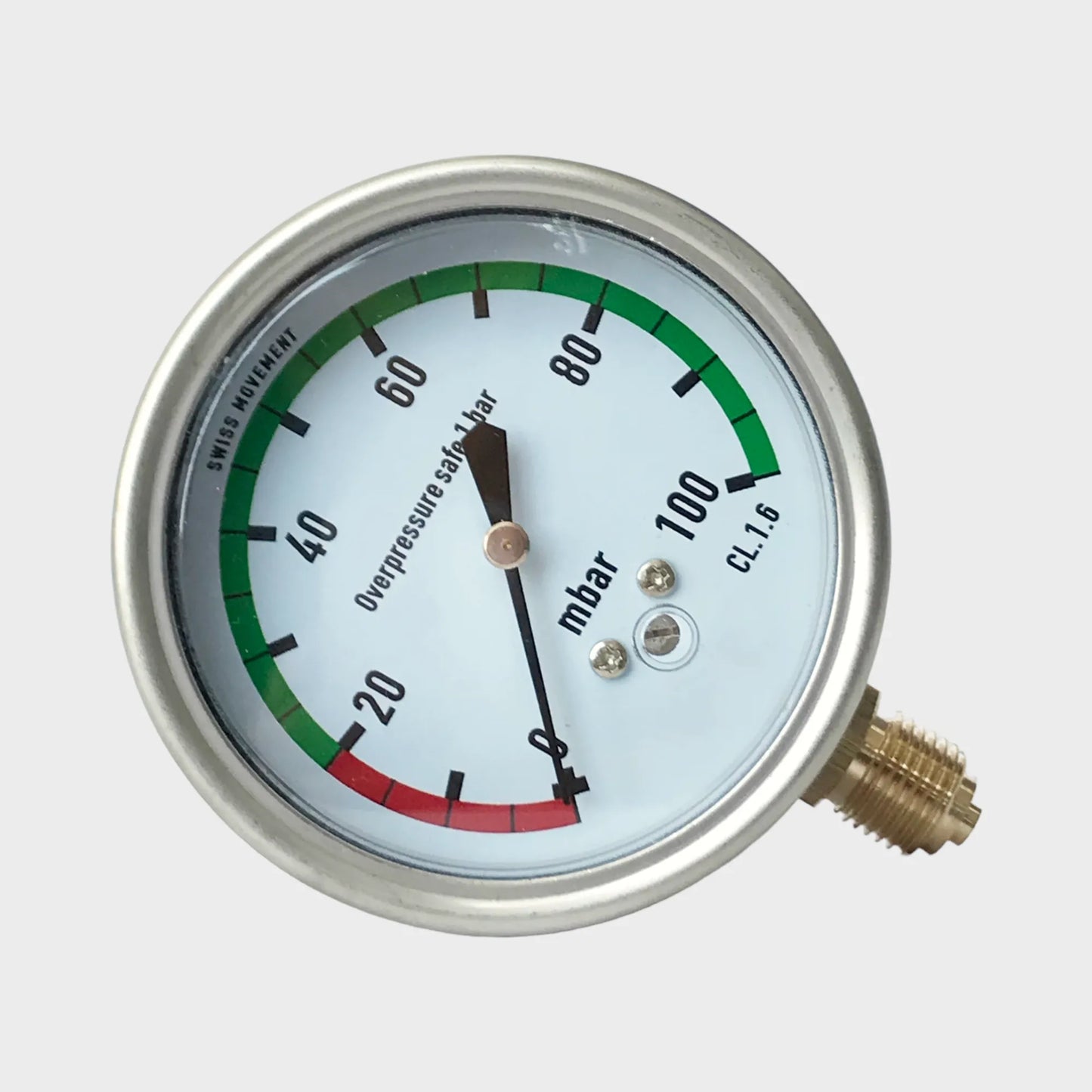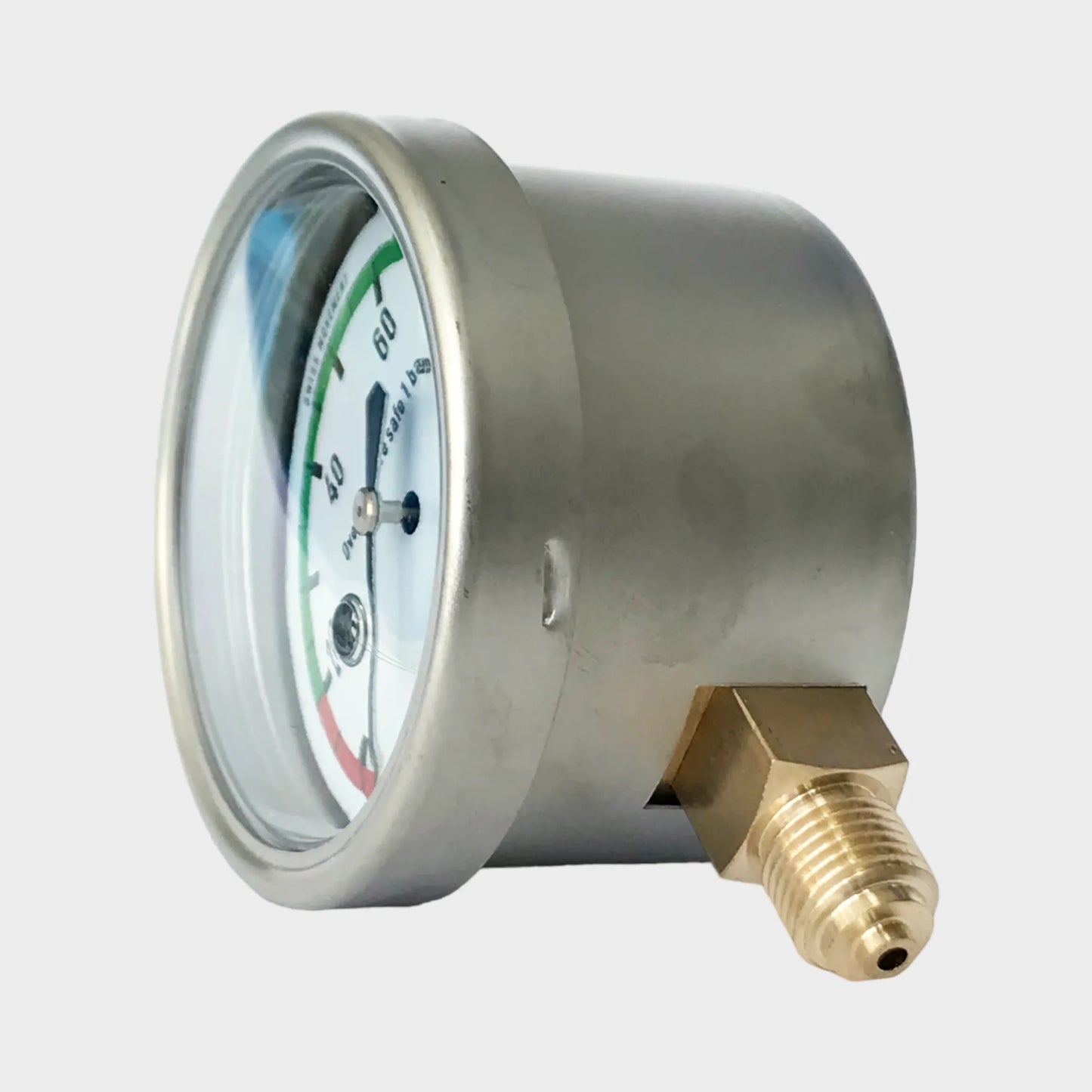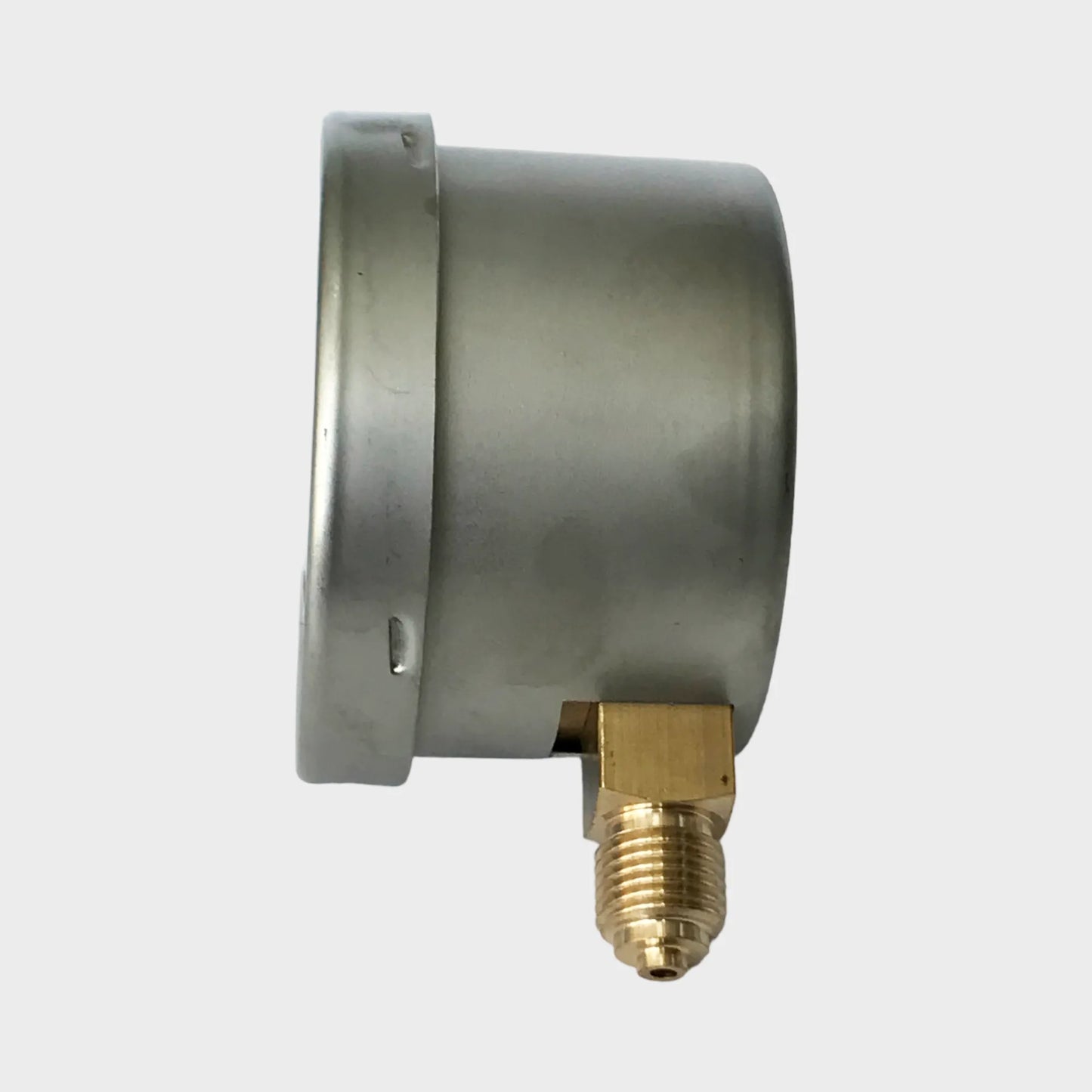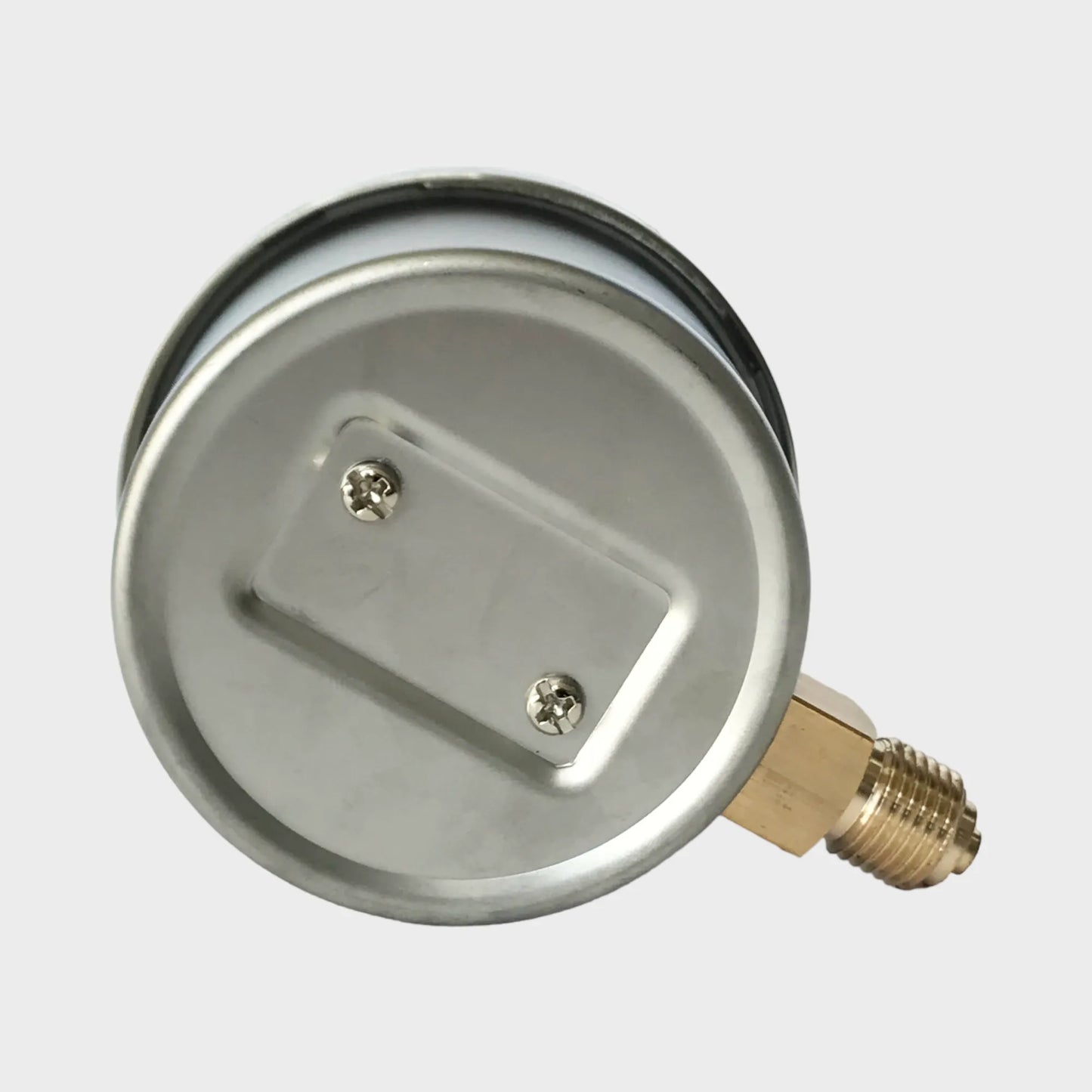 Applications
Low pressure gauge for applications in a controlled environment
Low pressure pneumatic systems
Ideal for measuring pressure, vacuum in medical, environmental, and laboratory applications for content and filter monitoring
For gaseous, dry and non-aggresive media
Special features

Front zero adjustment

Special connections on request

Scale ranges from 0/10 InWC (25 mbar)

Payment & Shipping Terms

MOQ: 100 Pieces

Price: To be confirmed

Delivery Time: 3~5 weeks

Payment Term: T/T