Introducing the "Well Tank Pressure Gauge," a premium instrument meticulously designed for accurate and dependable pressure monitoring in well tank systems.
Crafted from high-quality stainless steel material, this gauge is a symbol of durability and longevity. The stainless steel construction ensures resistance to corrosion, rust, and environmental elements, making it an ideal choice for outdoor and rugged applications. Whether your well tank system operates in diverse weather conditions or challenging environments, this gauge's stainless steel composition guarantees unwavering performance over time.
Designed with simplicity and functionality in mind, the Well Tank Pressure Gauge offers intuitive operation. Its clear and easy-to-read dial provides instant pressure readings, allowing you to assess your well tank system's performance at a glance. The gauge's straightforward design ensures that it can be effortlessly installed and integrated into your existing setup.
Equipped with precise pressure measurement capabilities, this gauge assists in maintaining optimal pressure levels within your well tank. By offering accurate readings, it empowers you to make informed decisions about your system's operation, contributing to enhanced efficiency and performance.
Whether you're a homeowner managing your well water system or a professional installer, the Well Tank Pressure Gauge's stainless steel construction and reliable accuracy make it an invaluable tool. Its robust build guarantees it will withstand the test of time, providing you with consistent and accurate pressure measurements for years to come. Experience the peace of mind that comes with knowing your well tank system is being monitored by a gauge built to excel in durability and performance.
Dial Size
50mm

Case material

Stainless steel

Wetted parts

Stainless steel

Mount

Axial
Connection

1/8 PT, NPT, G... M14*1.5

Liquid

Glycerin, Silicone oil, None

Custom options

Pressure range
Dial plate
Other process connection thread
Surface mounting flange
Mounting bracket
Share
View full details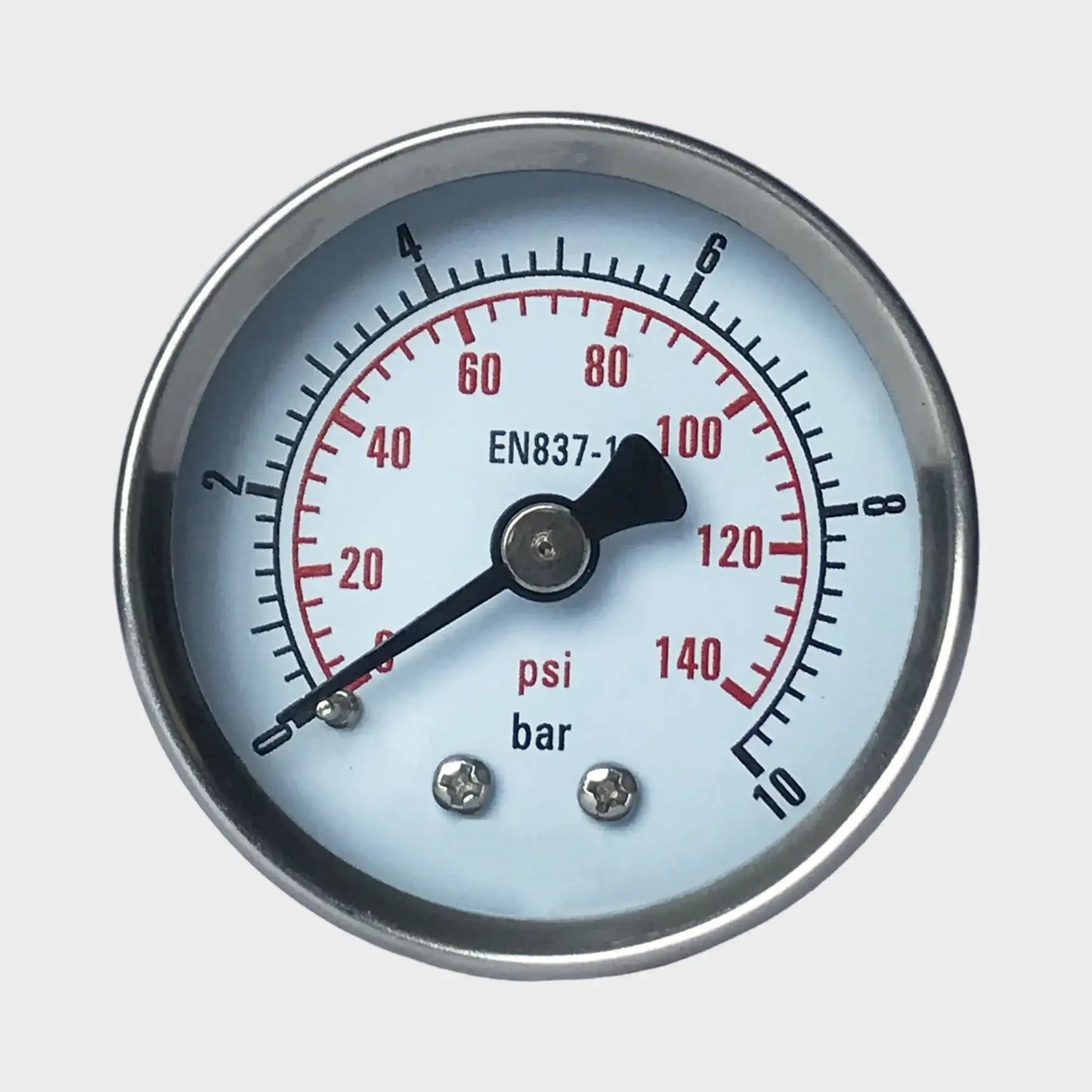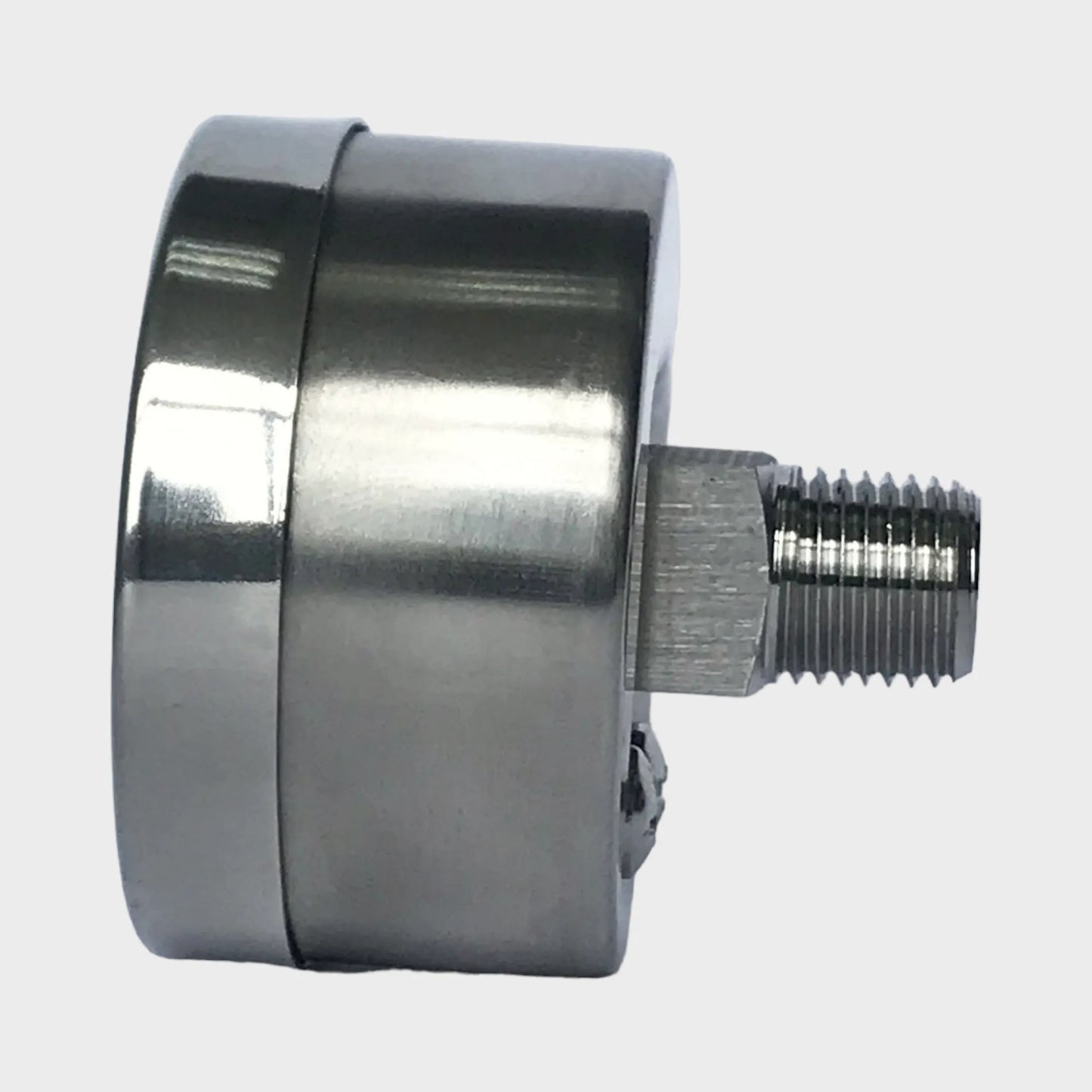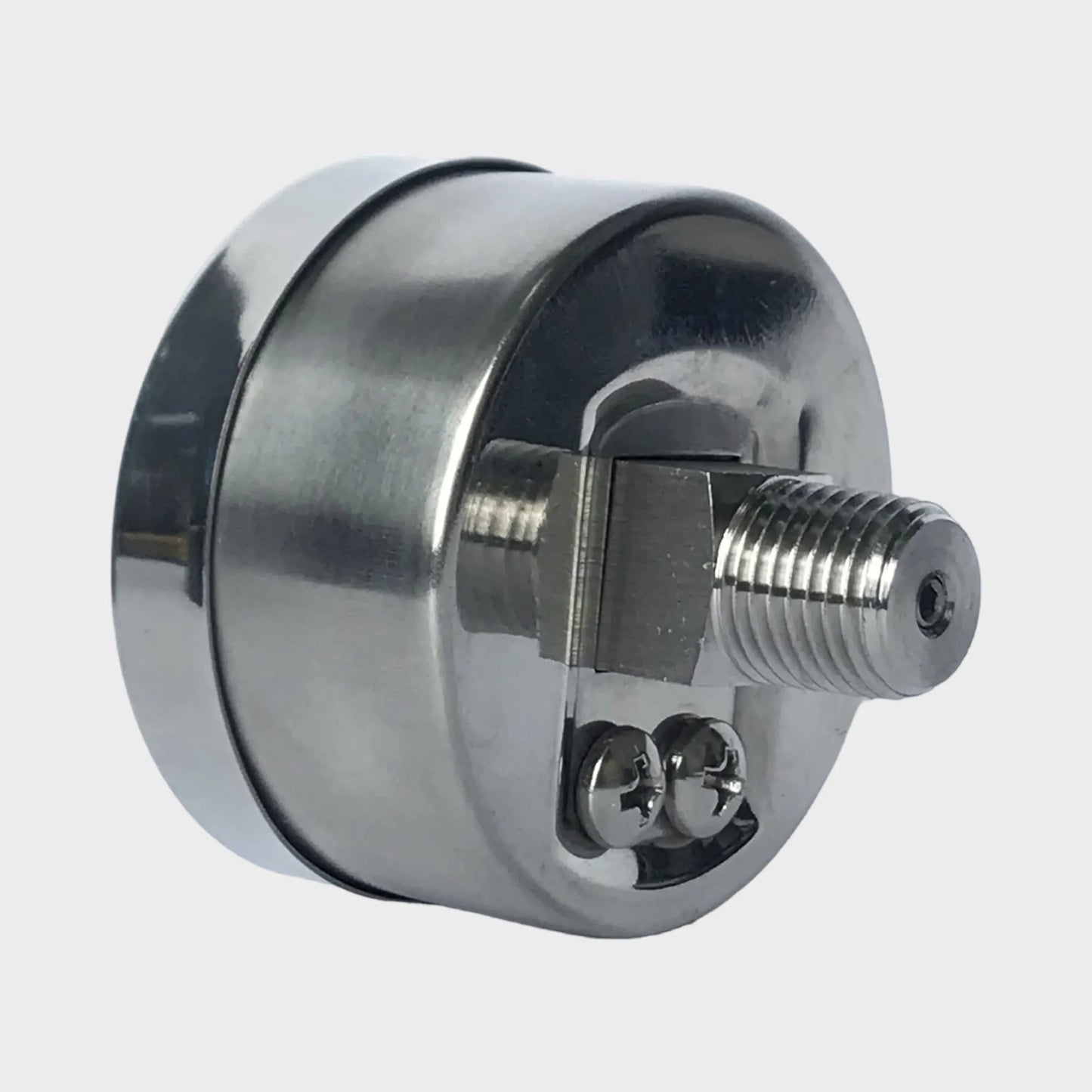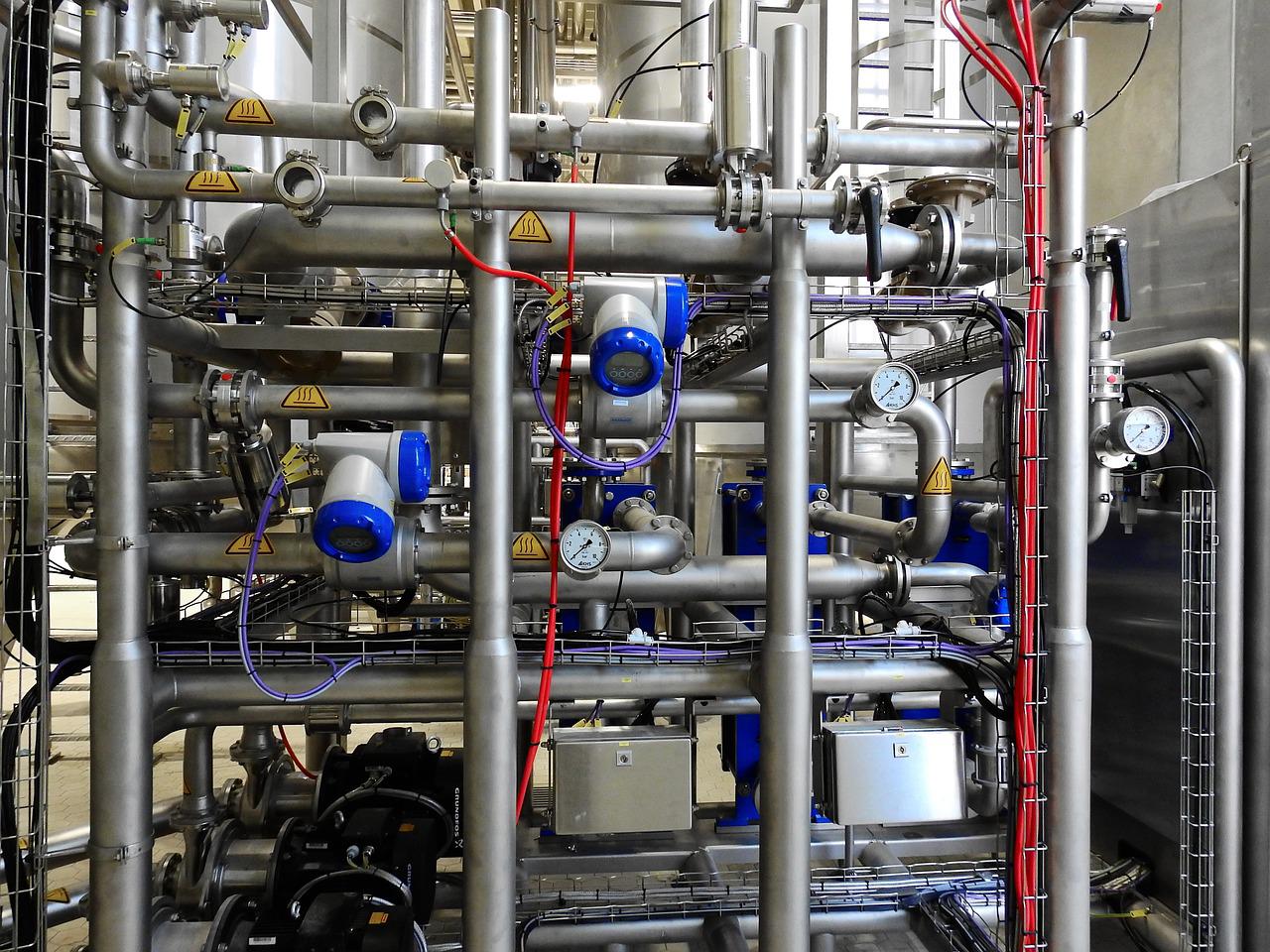 Applications
For aggressive gaseous and liquid media that are not highly crystallising, also operates in aggressive environments
Oil and gas industry, chemical and petrochemical industry, pumbling and HVAC, hydraulics and pneumatics
Machine building and general plant construction
Special features

Excellent load cycle stability and shock resistance

Design per EN 837-1

Completely from stainless steel

Scale ranges up to 0 ... 1600 bar

Payment & Shipping Terms

MOQ: 100 Pieces

Price: To be confirmed

Delivery Time: 3~5 weeks

Payment Term: T/T