Elevate your HVAC system monitoring with our 30 PSI Glycerin Filled Radial Mount Manometer. This specialized pressure gauge is designed to provide precise and dependable pressure measurements, making it an invaluable tool for HVAC professionals and enthusiasts. With a 30 PSI range and glycerin-filled casing, this radial mount manometer ensures accuracy and stability in your HVAC applications.
Key Features:
- 30 PSI Pressure Range: This manometer is calibrated to measure pressures within the 0-30 PSI range, ideal for HVAC systems where precise pressure monitoring is crucial.
- Glycerin Filled: The glycerin-filled casing dampens needle movement, reducing vibration and ensuring consistent, reliable pressure readings even in the face of pressure fluctuations.
- Radial Mount Design: The radial mount design allows for easy installation and optimal placement in HVAC systems, providing clear and unobstructed access to pressure readings.
- HVAC Applications: Whether you're installing, maintaining, or troubleshooting HVAC systems, our manometer is a must-have tool for accurate pressure measurement.
- Precision and Stability: Designed for precision and long-term stability, this manometer guarantees that you have the accurate data needed for effective HVAC system management.
Enhance your HVAC system performance with our 30 PSI Glycerin Filled Radial Mount Manometer. It's the trusted choice for professionals who require precision and reliability in pressure measurement.
For precise pressure monitoring in HVAC applications, choose our Glycerin Filled Radial Mount Manometer with a 30 PSI range. It's the ideal tool for ensuring optimal system performance and efficiency.
Dial Size
63mm

Case material

Stainless steel

Wetted parts

Stainless steel

Mount

Lower

Connection

1/4 PT, NPT, G... M14*1.5

Liquid

Glycerin, Silicone oil

Custom options

Pressure range
Dial plate
Other process connection thread
Surface mounting flange
Mounting bracket
Share
View full details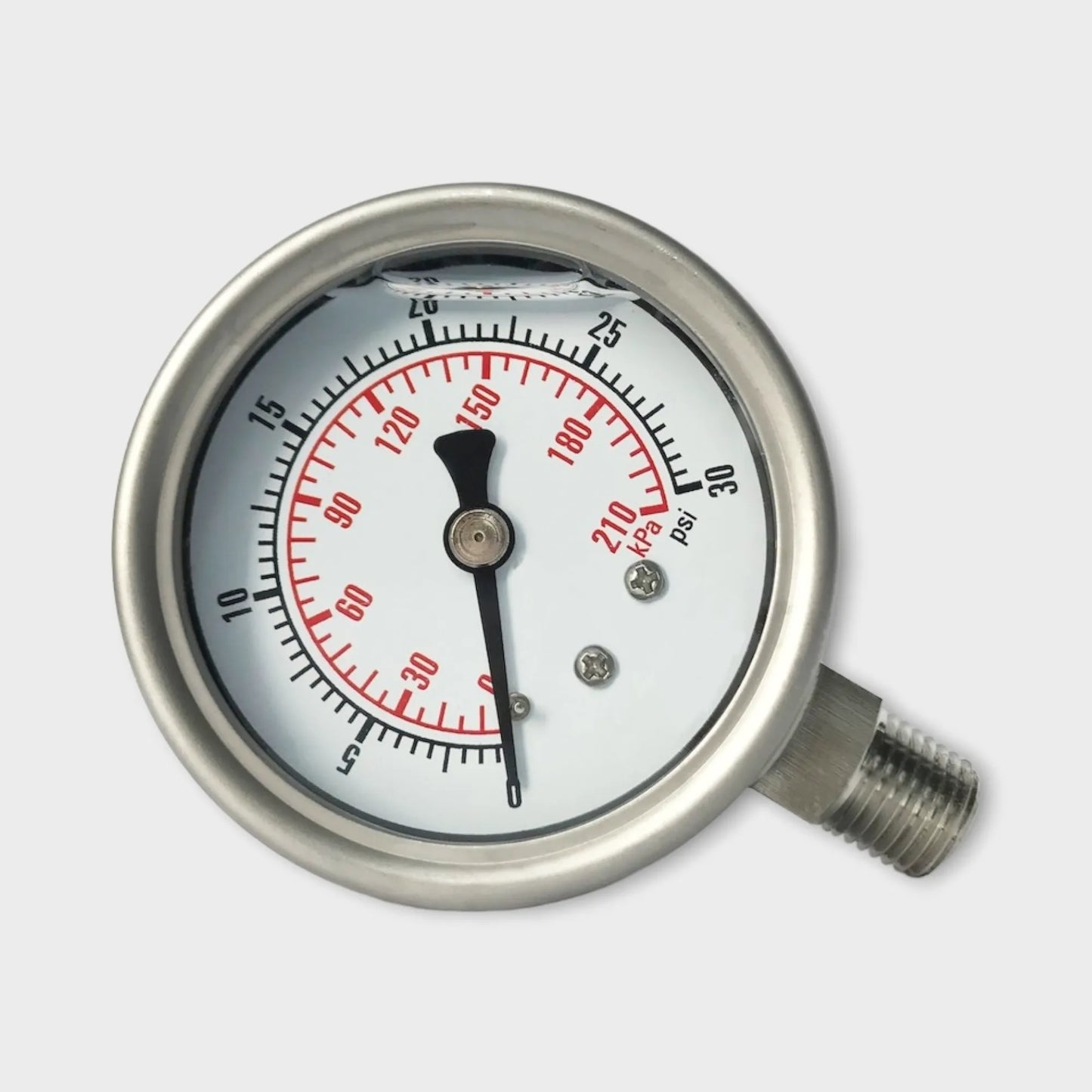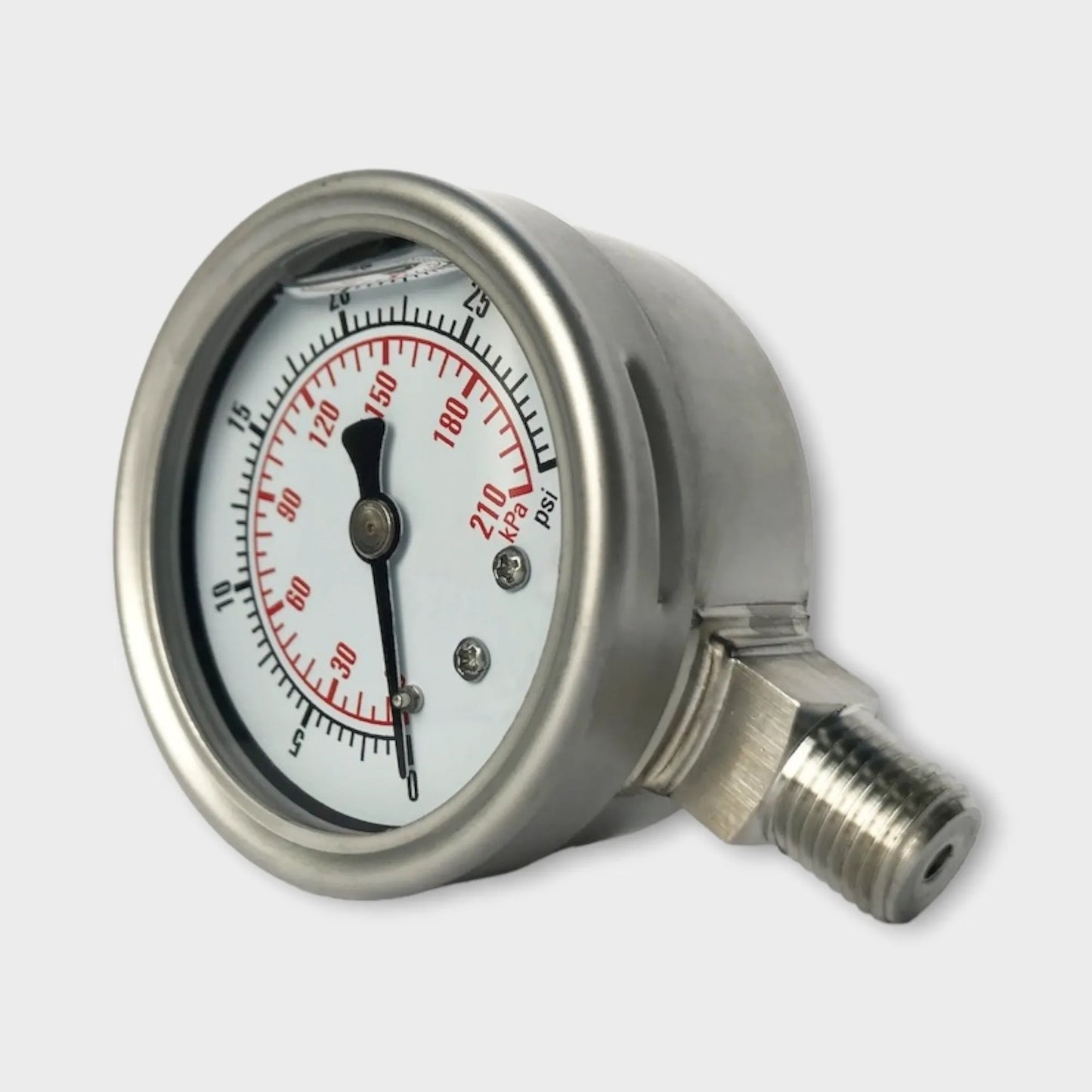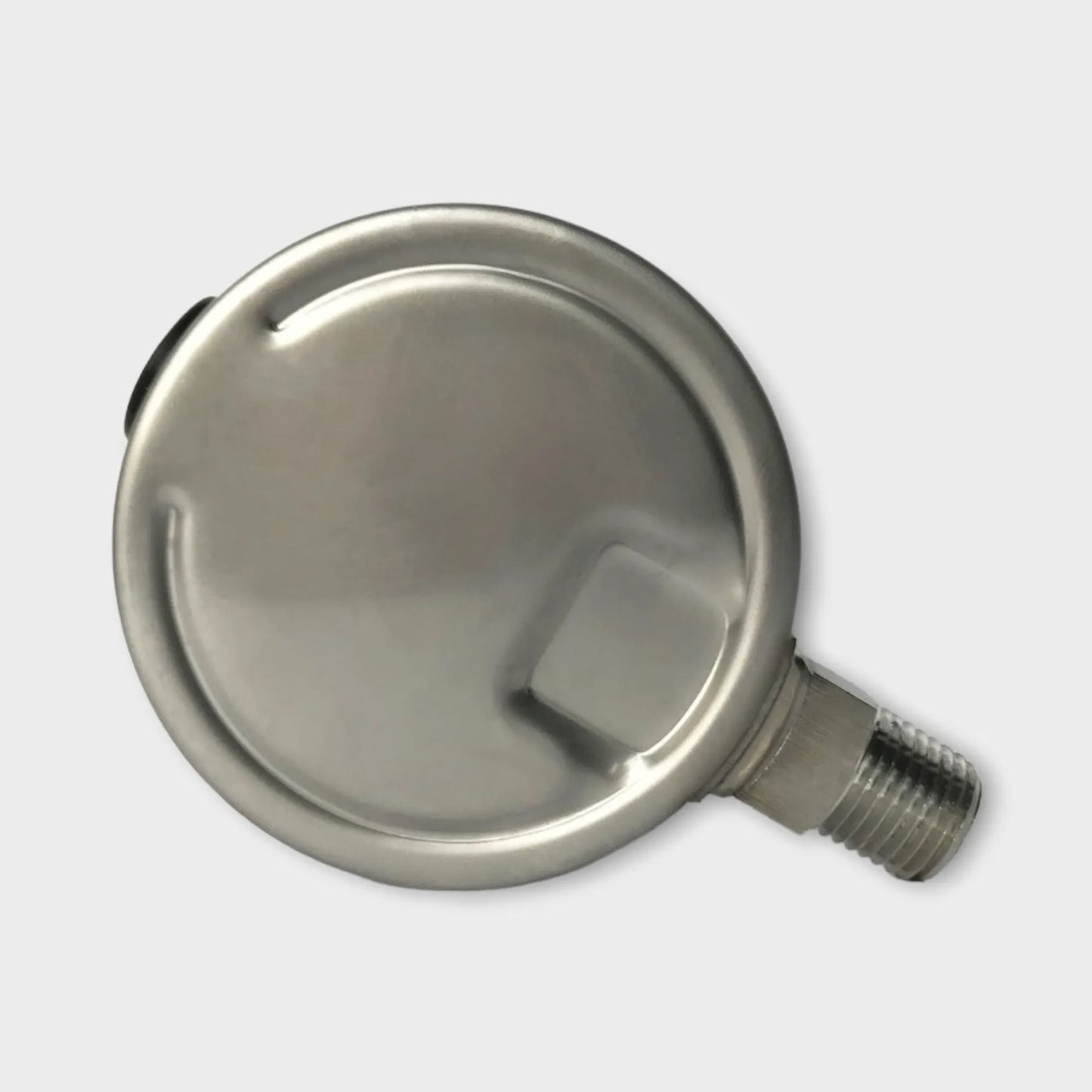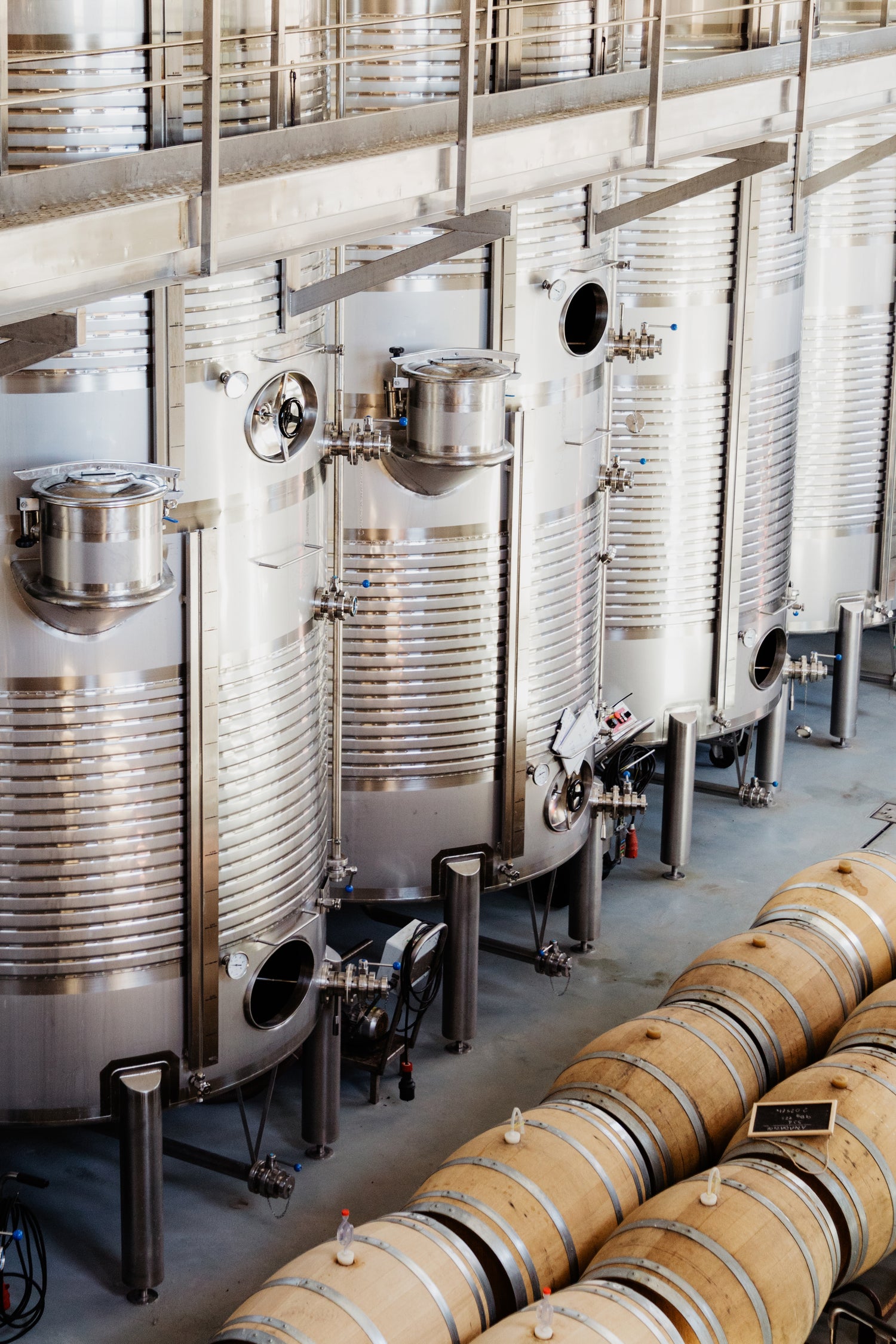 Applications
Hygienic pressure measurement in sanitary applications for the pharmaceutical, biotechnology, food and beverage industries
Mechanical pressure display on pipelines, fermenters, bioreactors and vessels
Pressure/vacuum monitoring during cleaning, sterilisation, pressure testing
For gases, compressed air, vapour; liquid, pasty, powdery and crystallising media
Special features

Safety via mechanical pressure transmission

Case and wetted parts in hygienic design

Suitable for SIP and CIP, autoclavable version available

Easy zero point setting

High overload safety

Payment & Shipping Terms

MOQ: 100 Pieces

Price: To be confirmed

Delivery Time: 3~5 weeks

Payment Term: T/T