A 3000 psi pressure gauge with a special dextral entry and a black steel case is a specialized pressure measuring instrument designed to accurately measure pressures up to 3000 pounds per square inch (psi). The "special dextral entry" indicates a specific entry point for connecting the pressure source, and the "black steel case" refers to the housing of the gauge. This type of pressure gauge is commonly used in industrial and heavy-duty applications where high-pressure measurements are required.
Key Features:
1. Pressure Range: A 3000 psi pressure gauge is capable of measuring pressures up to 3000 psi, making it suitable for applications involving high-pressure systems.
2. Dial and Scale: The pressure gauge features a dial marked with a scale calibrated in psi. The scale allows easy reading of pressure values directly from the dial.
3. Pointer: The gauge is equipped with a pointer that indicates the pressure value on the dial, providing real-time pressure readings.
4. Special Dextral Entry: The special dextral entry refers to the unique placement of the pressure connection point on the gauge, typically on the right side of the gauge. This entry point is designed to accommodate specific installation needs or space constraints.
5. Black Steel Case: The black steel case serves as the housing for the pressure gauge. It offers durability and protection for the internal components of the gauge.
6. Durability: Pressure gauges are constructed with durable materials to withstand high pressures and challenging environmental conditions.
Applications:
A 3000 psi pressure gauge with a special dextral entry and a black steel case finds application in various industries and scenarios, including:
- Industrial Machinery: Monitoring pressures in heavy machinery, hydraulic systems, and manufacturing processes.
- Oil and Gas: Measuring pressures in oil rigs, pipelines, and refineries.
- Construction Equipment: Monitoring pressures in construction machinery, cranes, and excavators.
- Hydraulic Systems: Measuring pressures in hydraulic equipment and machinery.
- Aerospace: Monitoring pressures in aircraft hydraulic systems and aerospace equipment.
Benefits:
- High-Pressure Measurement: The pressure gauge is capable of accurately measuring pressures up to 3000 psi, making it suitable for high-pressure applications.
- Durable Construction: The black steel case provides durability and protection in demanding industrial environments.
- Real-Time Monitoring: The real-time pressure monitoring allows operators and technicians to make informed decisions regarding system operation and maintenance.
- Customizable Entry: The special dextral entry accommodates specific installation requirements or space limitations.
Considerations:
- Pressure Range: Ensure that the pressure range of the gauge matches the pressure levels of the system you intend to monitor.
- Entry Point: Consider whether the special dextral entry suits your installation needs.
- Environment: Verify that the gauge's construction and materials are suitable for the environmental conditions of your application.
- Calibration: Regular calibration is important to maintain the accuracy of pressure readings.
In summary, a 3000 psi pressure gauge with a special dextral entry and a black steel case is a robust and specialized tool for accurate pressure measurement in high-pressure applications. The unique entry point and durable case make it suitable for demanding industrial settings where reliable pressure monitoring is essential.
Dial Size
50mm

Case material

Black painted steel

Wetted parts

Copper alloy

Mount

Radial
Connection

1/8 1/4 PT, NPT, G... M14*1.5

Custom options

Other pressure connections
Custom dial layout
Surface mounting flange
Mounting bracket
Other pressure scales available. bar, kPa, MPa, kg/cm² and dual scales
Share
View full details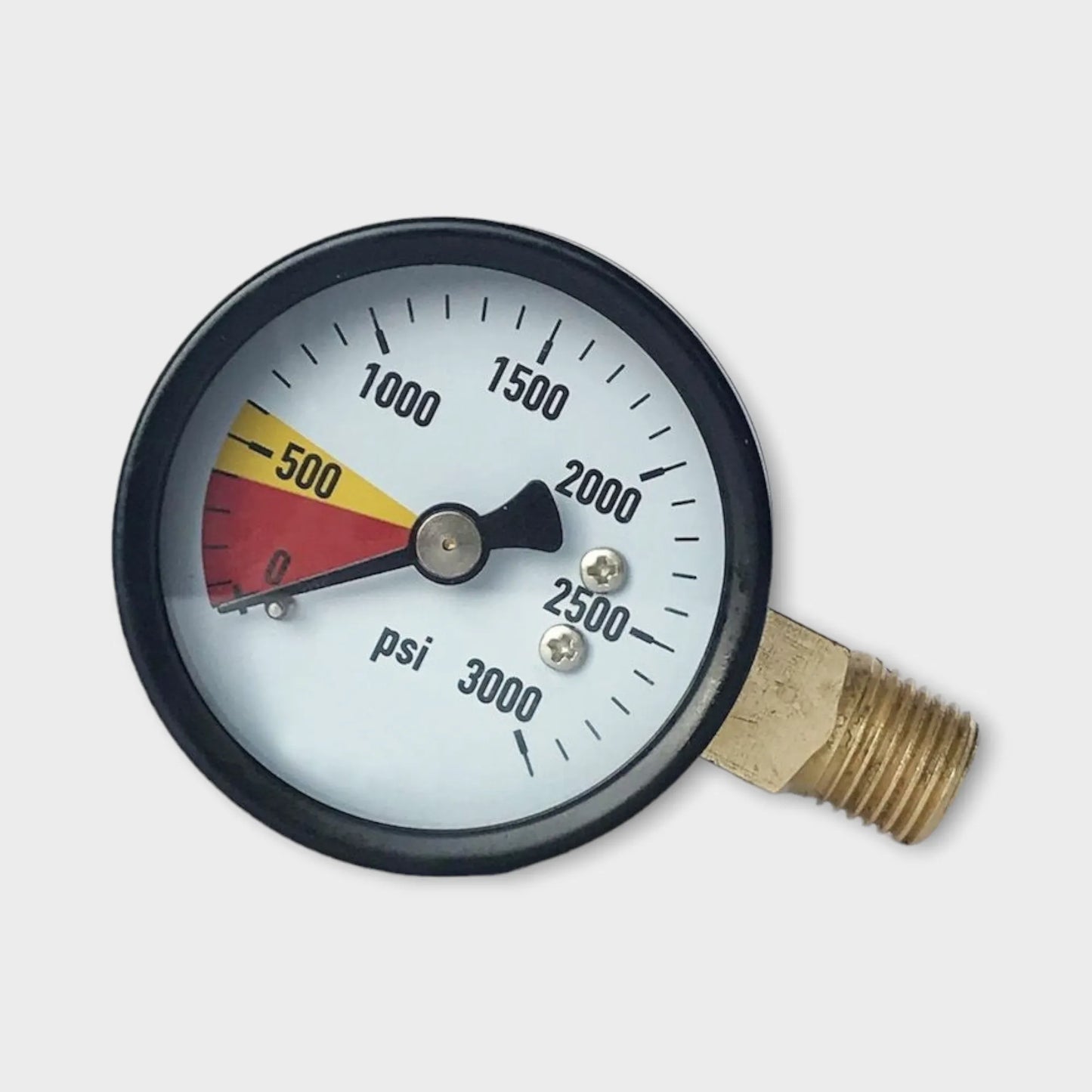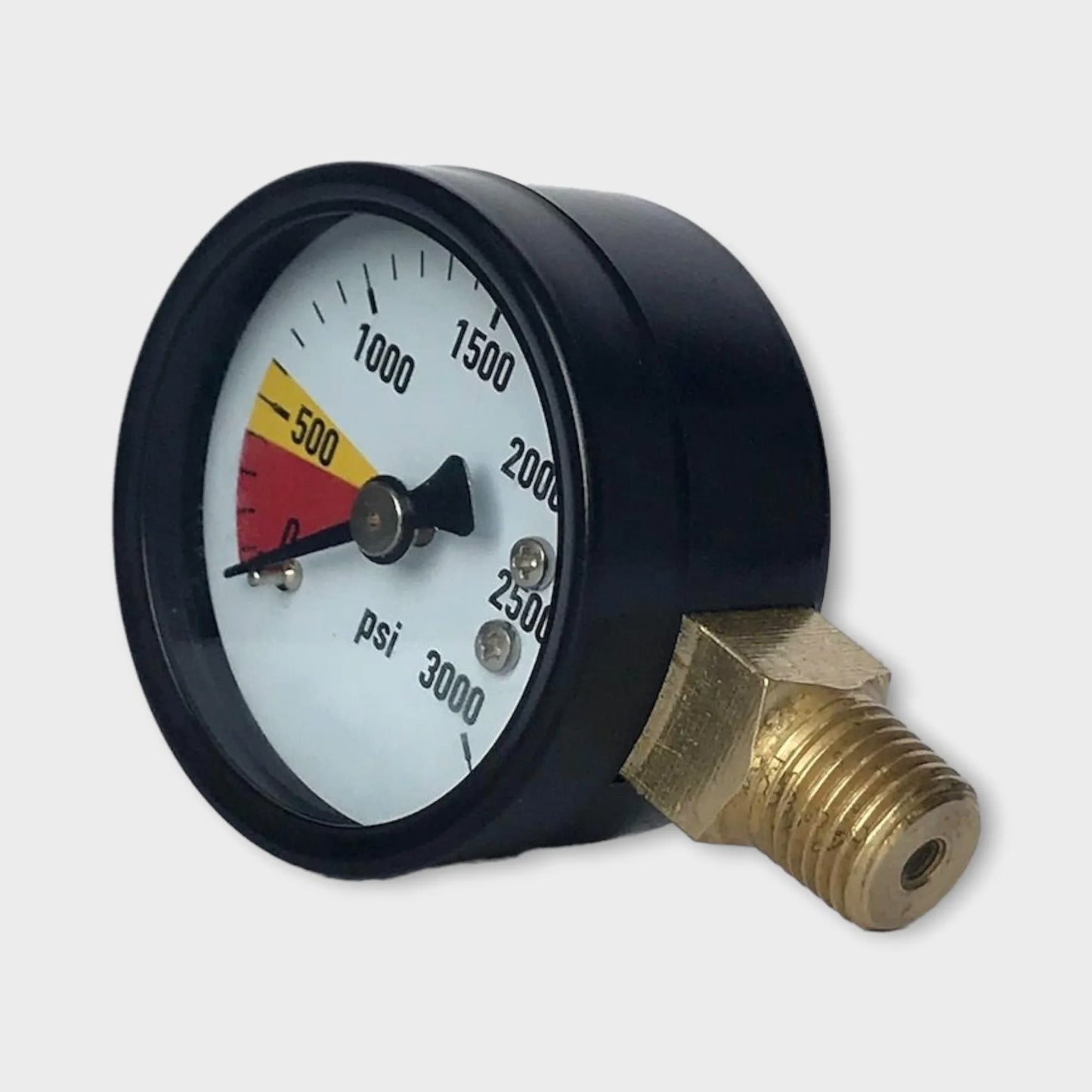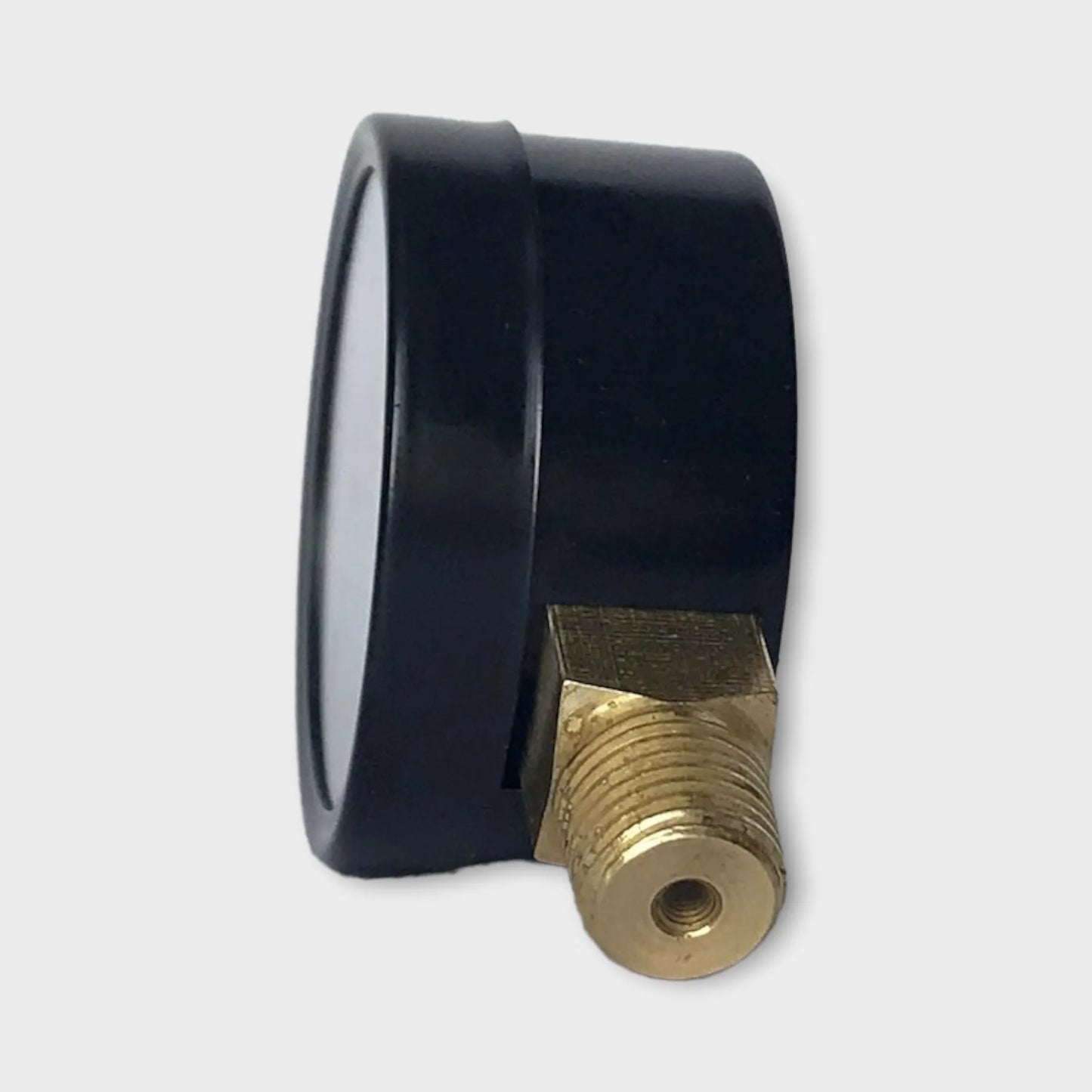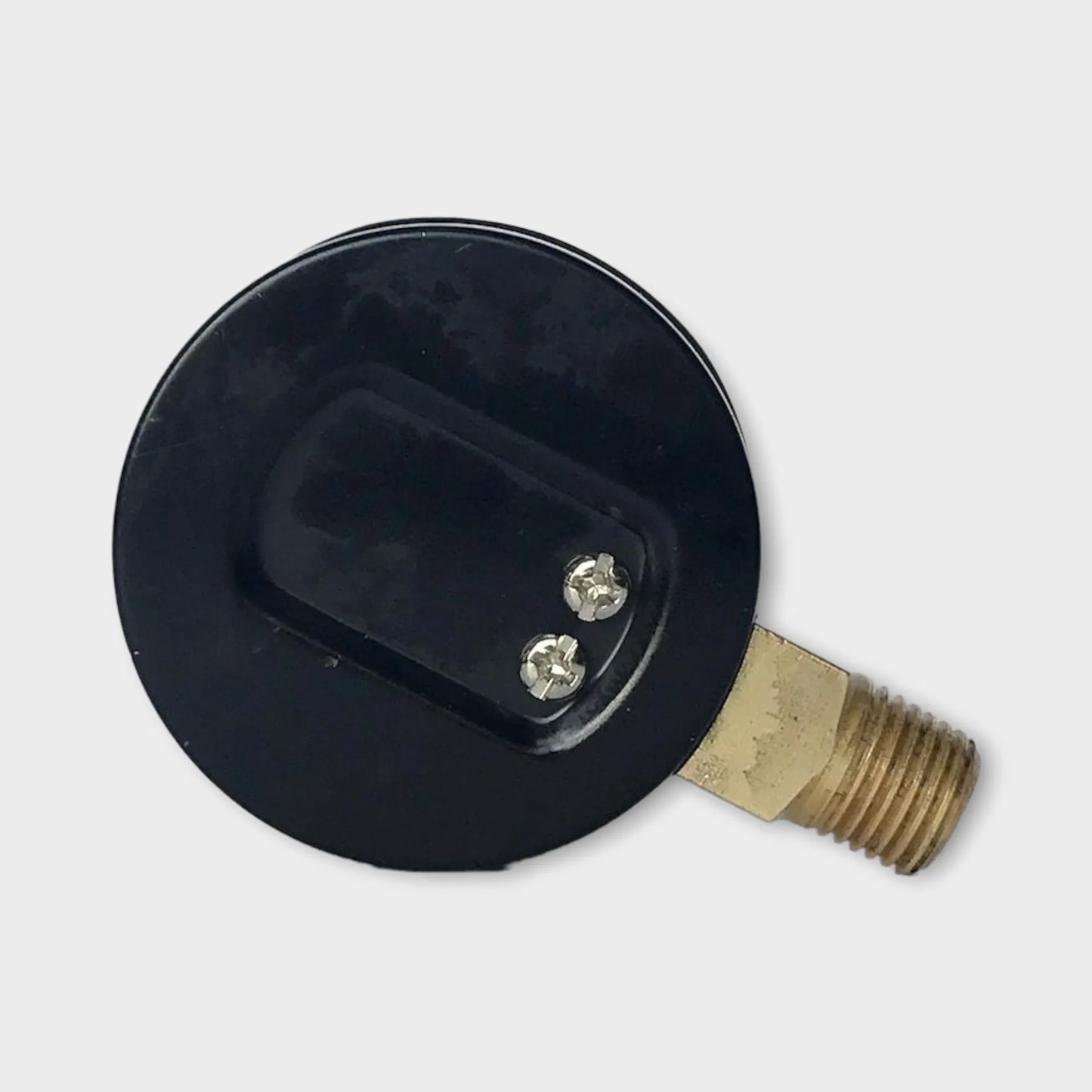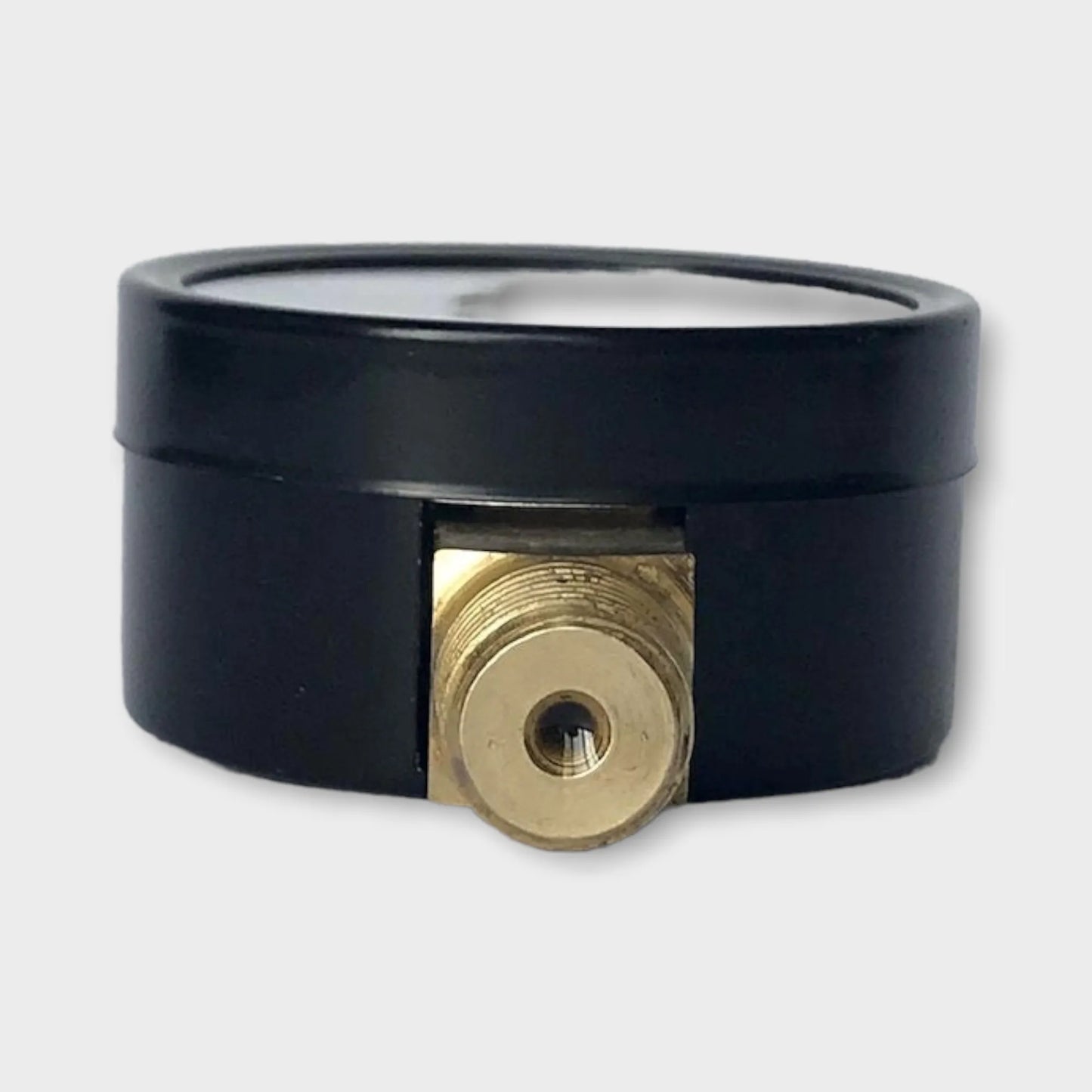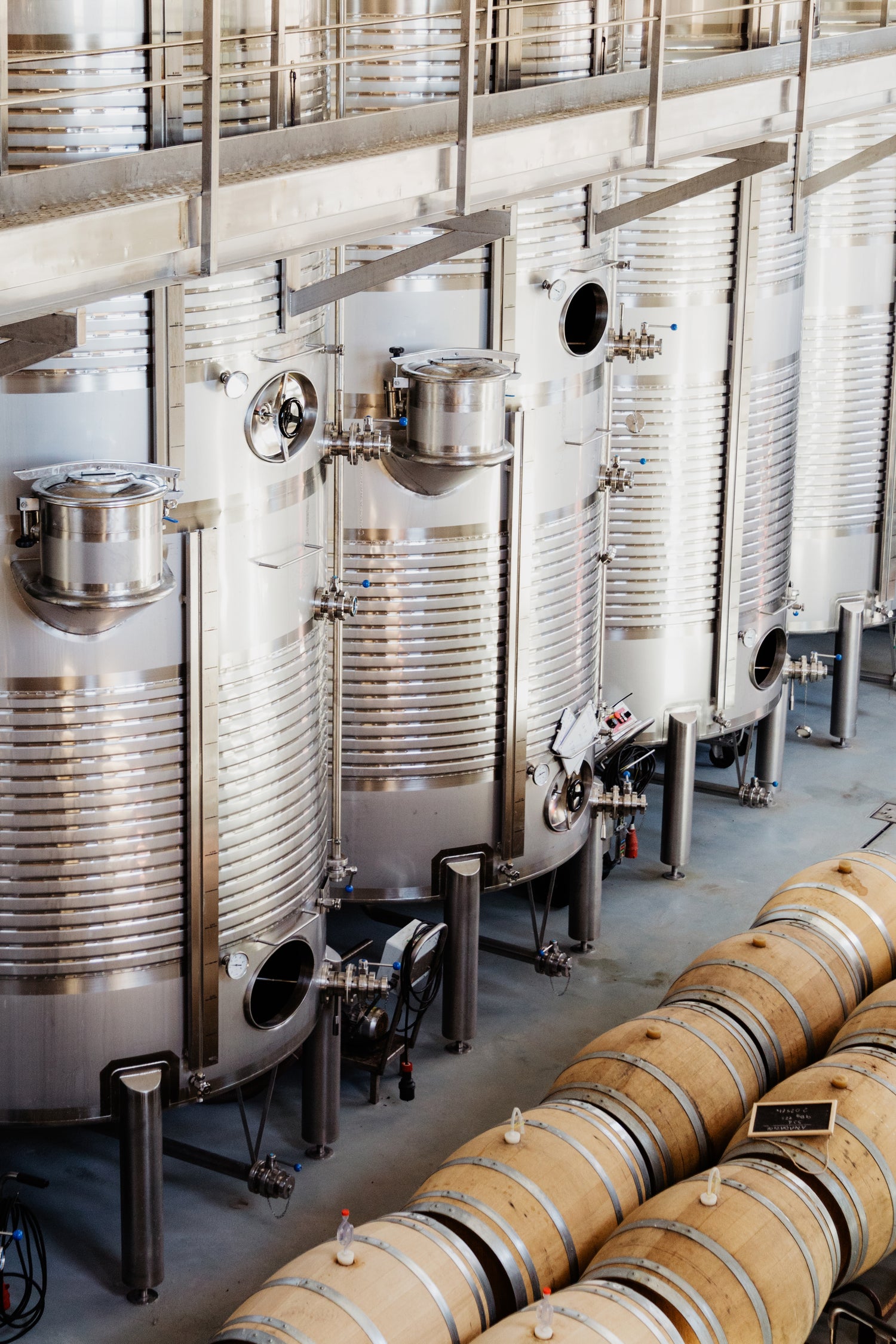 Applications
For gaseous and liquid media that are not highly viscous or crystallising and will not attack copper alloy parts.
Pneumatics
Heating and air-conditioning technology
Medical engineering
Special features

Reliable and cost-effective

Design per EN 837-1

Nominal size 40, 50, 63, 80, 100 and 160

Scale ranges up to 0 ... 400 bar

Payment & Shipping Terms

MOQ: 100 Pieces

Price: To be confirmed

Delivery Time: 3~5 weeks

Payment Term: T/T