Introducing our high-quality 5000 PSI Pressure Gauge with a Lower Back Connection and convenient Panel Mount design. This precision instrument is engineered to meet the demands of critical pressure measurement applications, providing reliable and accurate readings in industrial settings. Here's a detailed product description:
Product Overview:
Our 5000 PSI Pressure Gauge with Lower Back Connection and Panel Mount is the ideal solution for industries that require precise pressure monitoring in high-pressure systems. This versatile gauge combines durability, readability, and ease of installation, making it a trusted choice for a wide range of applications.
Key Features:
1. Accurate Measurement: This pressure gauge boasts a robust construction and a highly sensitive internal mechanism to deliver accurate pressure readings up to 5000 PSI, ensuring you have confidence in your system's performance.
2. Lower Back Connection: The lower back connection design allows for a secure and straightforward installation process. It ensures that the gauge is directly connected to the pressure source, allowing for accurate measurement without any obstructions.
3. Panel Mount Compatibility: Our pressure gauge comes equipped with a panel mount feature, making it easy to integrate into control panels, dashboards, or other mounting surfaces. This design ensures a sleek and professional appearance while facilitating easy monitoring.
4. Durable Build: Crafted from high-quality materials, including a rugged stainless steel case, this gauge is built to withstand harsh environmental conditions and resist corrosion. It can endure the rigors of industrial use, ensuring long-lasting performance.
5. Clear and Readable Dial: The large, easy-to-read dial features clear markings and a dual-scale display (PSI and BAR), allowing for quick and precise pressure readings. The gauge is also equipped with a shatter-resistant lens for added durability.
6. Reliable Operation: Our pressure gauge is designed for consistent and reliable operation. It is filled with a suitable filling solution to dampen pointer movement and enhance accuracy, even in high-vibration environments.
7. Versatile Applications: Whether you're in manufacturing, hydraulic systems, pneumatic systems, or any other industry requiring precise pressure monitoring, this gauge is an indispensable tool to ensure safety and optimize performance.
Specifications:
- Pressure Range: 0-5000 PSI
- Connection: Lower Back
- Mounting: Panel Mount
- Dial Size: [Specify the size]
- Case Material: Stainless Steel
- Scale: Dual-Scale (PSI and BAR)
- Filling: Glycerin (or specify the filling solution)
Conclusion:
Our 5000 PSI Pressure Gauge with Lower Back Connection and Panel Mount offers exceptional accuracy, durability, and ease of installation, making it an invaluable asset for your pressure monitoring needs. Trust in its reliability to keep your systems operating at peak performance and maintaining safety standards. Invest in precision with this outstanding pressure gauge.
Dial Size
100mm

Case material

Stainless steel

Wetted parts

Stainless steel

Mount

Panel Mount
Connection

3/8 1/2 PT, NPT, G... M20*1.5

Liquid

Glycerin, Silicone oil, None

Custom options

Pressure range
Dial plate
Other process connection thread
Surface mounting flange
Mounting bracket
Share
View full details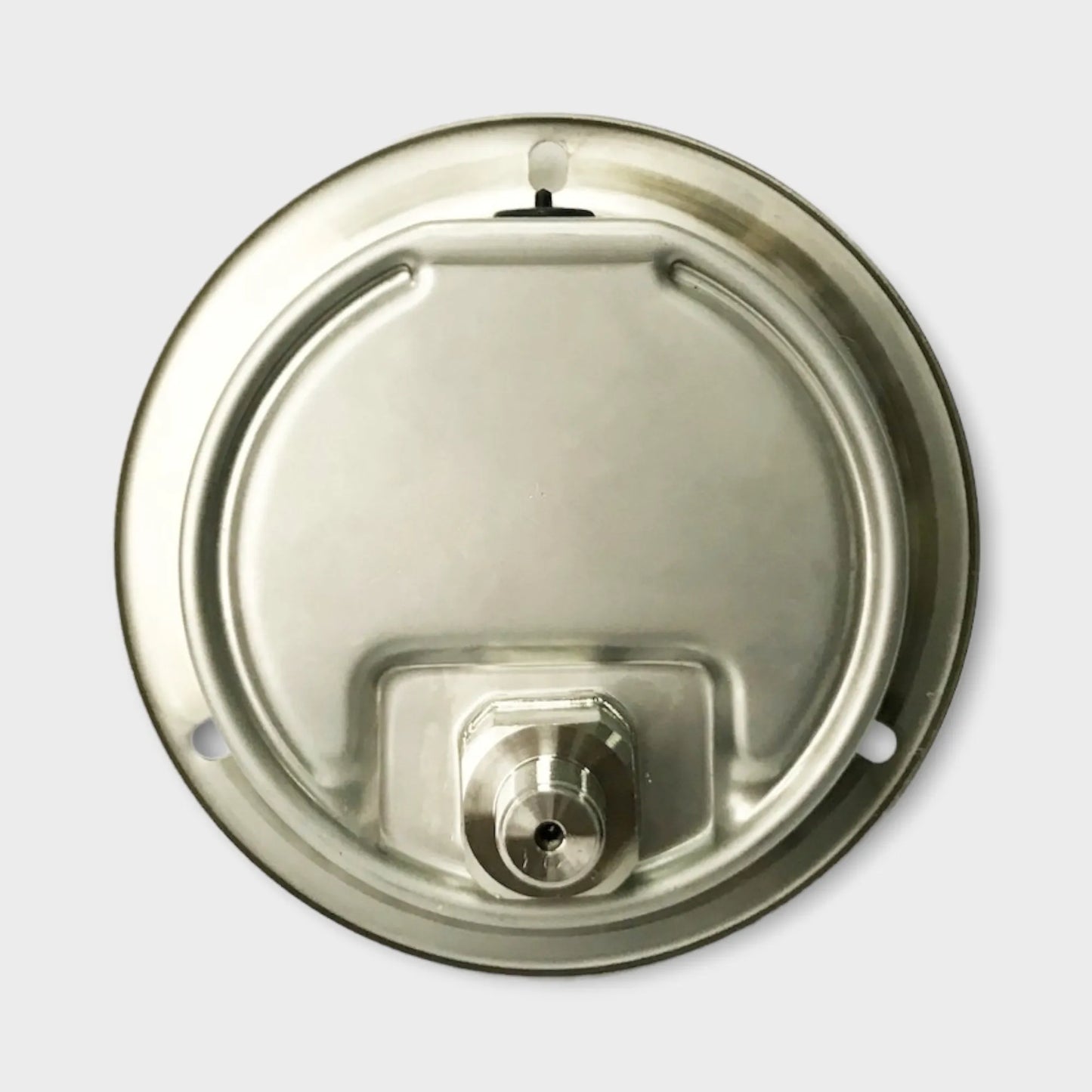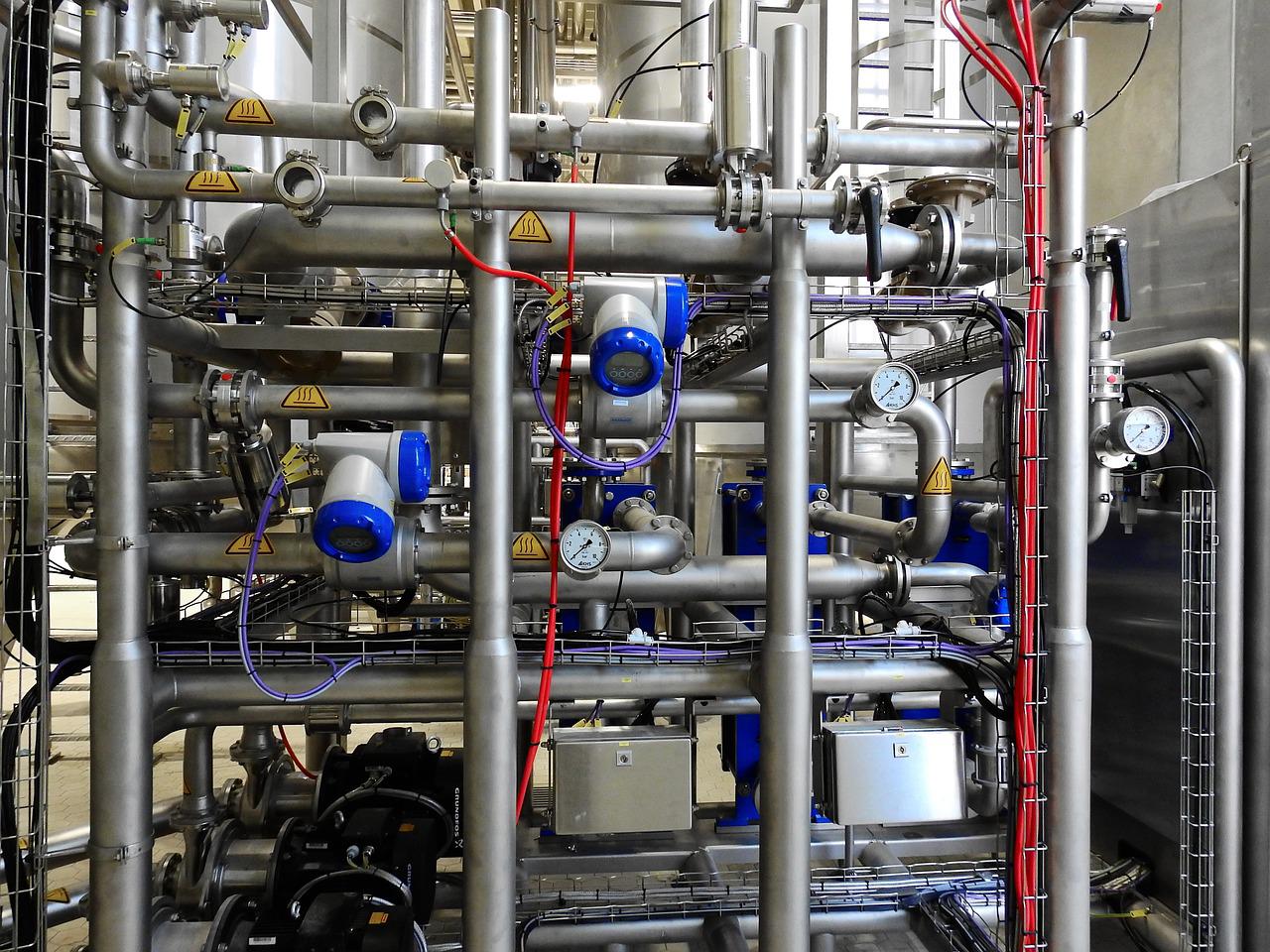 Applications
For aggressive gaseous and liquid media that are not highly crystallising, also operates in aggressive environments
Oil and gas industry, chemical and petrochemical industry, pumbling and HVAC, hydraulics and pneumatics
Machine building and general plant construction
Special features

Excellent load cycle stability and shock resistance

Design per EN 837-1

Completely from stainless steel

Scale ranges up to 0 ... 1600 bar

Payment & Shipping Terms

MOQ: 100 Pieces

Price: To be confirmed

Delivery Time: 3~5 weeks

Payment Term: T/T