This 60 Psi Gas Manometer is designed to ensure reliable and accurate readings. It features an SS316 rugged case and glycerin-filled manometer for maximum durability. Enjoy precise measurements with this high-quality gauge.
This 0 to 60 psi gas manometre is made of stainless steel and copper alloy. The 60 psi gas pressure gauge's diameter is 80mm and filled with glycerin. Comes with two brackets designed for panel mounting. The central axial joint is made of brass, which is suitable for the medium that is not corrosive to copper alloys.
Dial Size
80mm

Case material

Stainless steel

Wetted parts

Brass

Mount

Bracket, Panel
Connection

1/4 PT, NPT, G... M14*1.5

Liquid

Glycerin, Silicone oil, None

Custom options

Pressure range
Dial plate
Other process connection thread
Surface mounting flange
Mounting bracket

Measure pressure precisely with this 60 Psi Gas Pressure Gauge SS316 Case Glycerin Manometer. Constructed with stainless steel 316 casing and filled with glycerin, this manometer gives you clear and accurate readings in any environment. Boost your confidence in your measurements with this dependable 60 psi gas pressure gauge! Contact us to get quotation of the 60 psi gas pressure gauge you need.
WESEN Technologies is a professional manufacturer of gas manometer. We can make the measuring range as you require. 0-60 psi is a commen range.
Share
View full details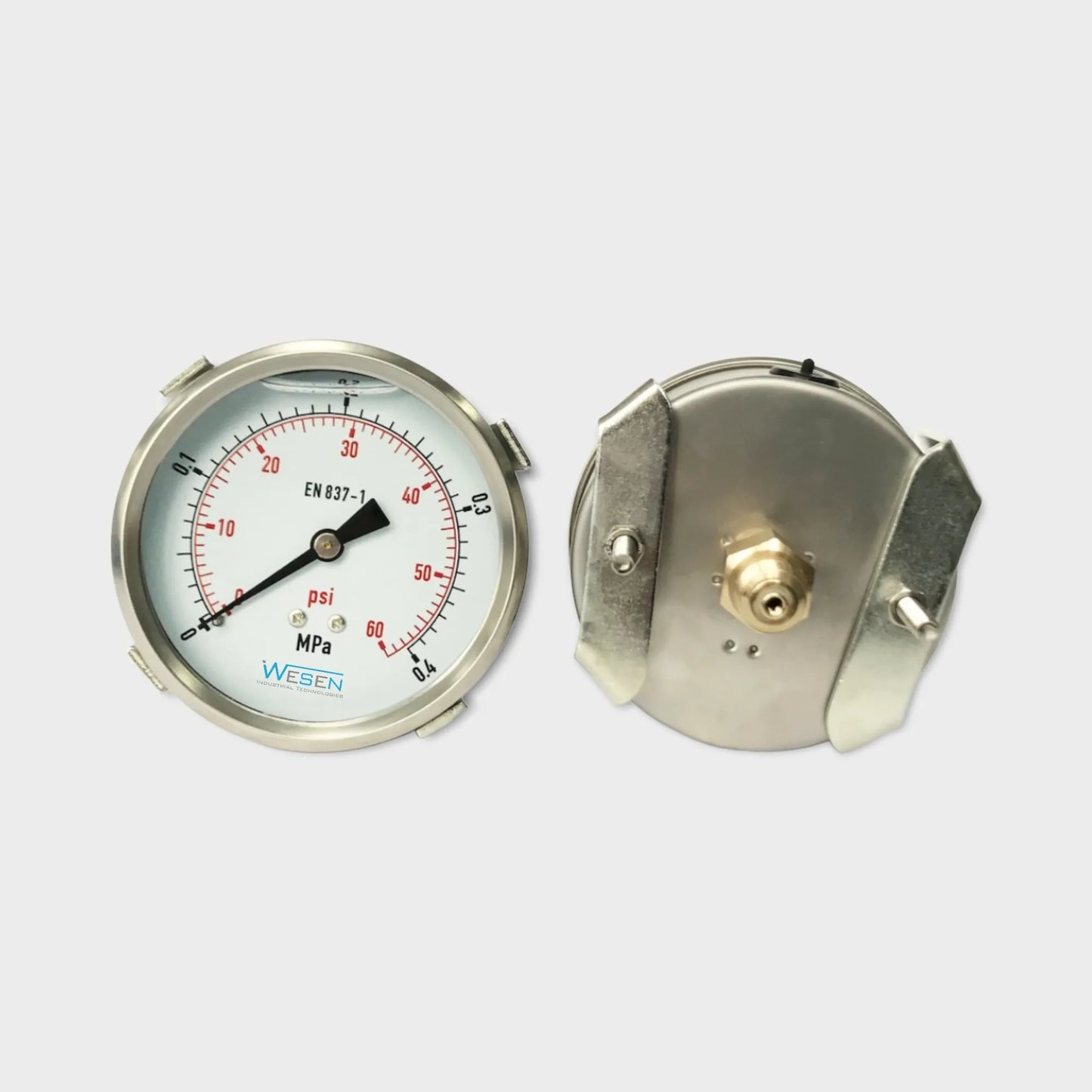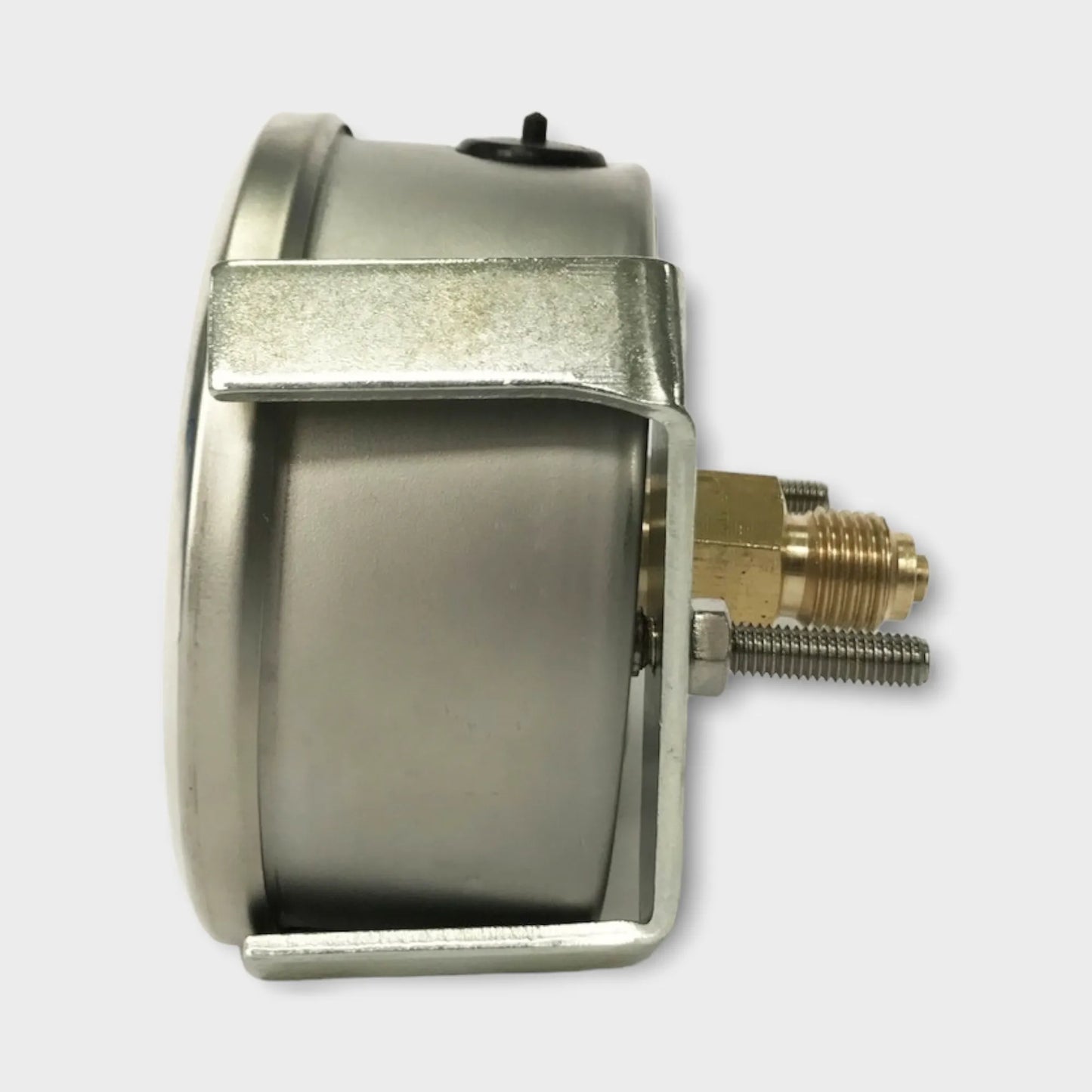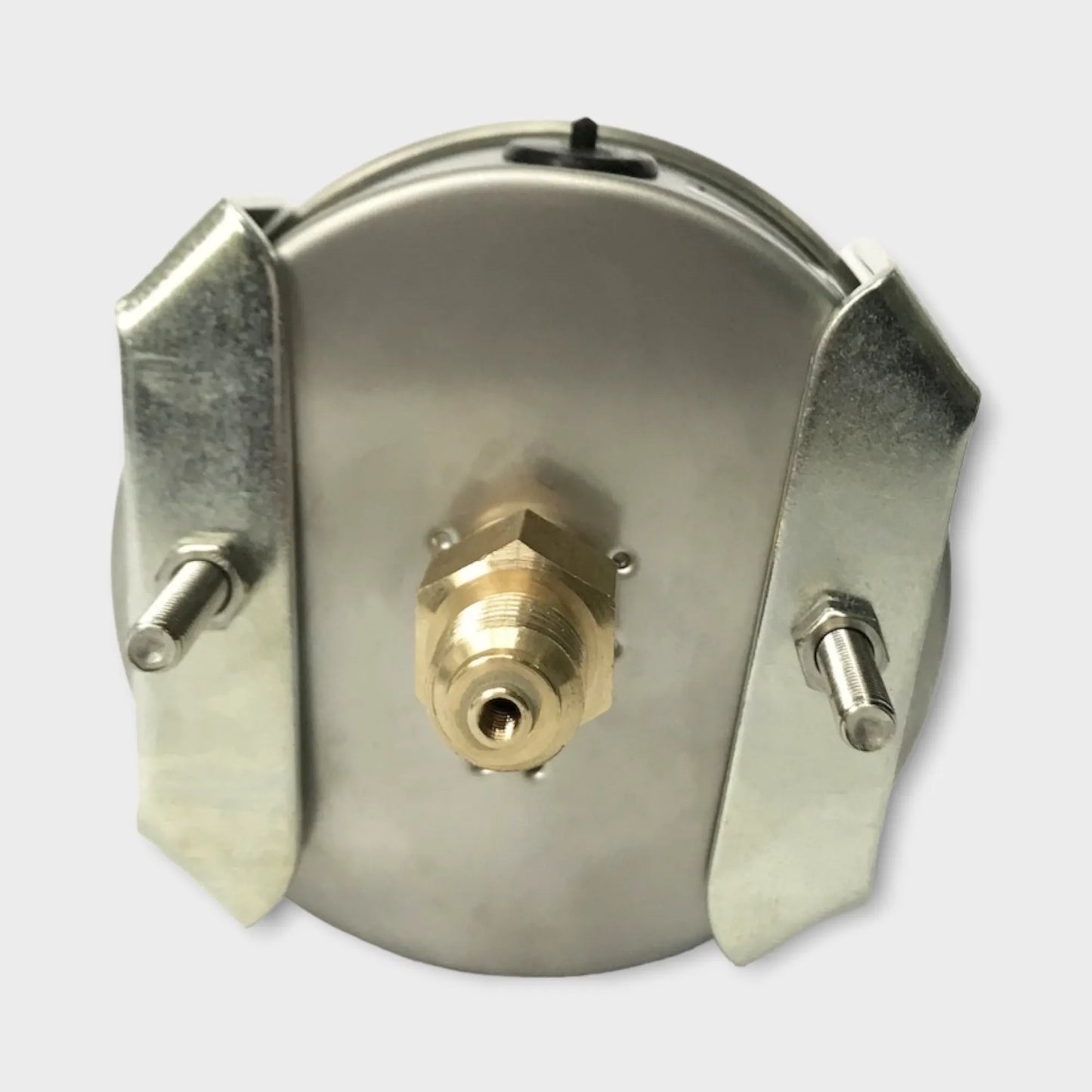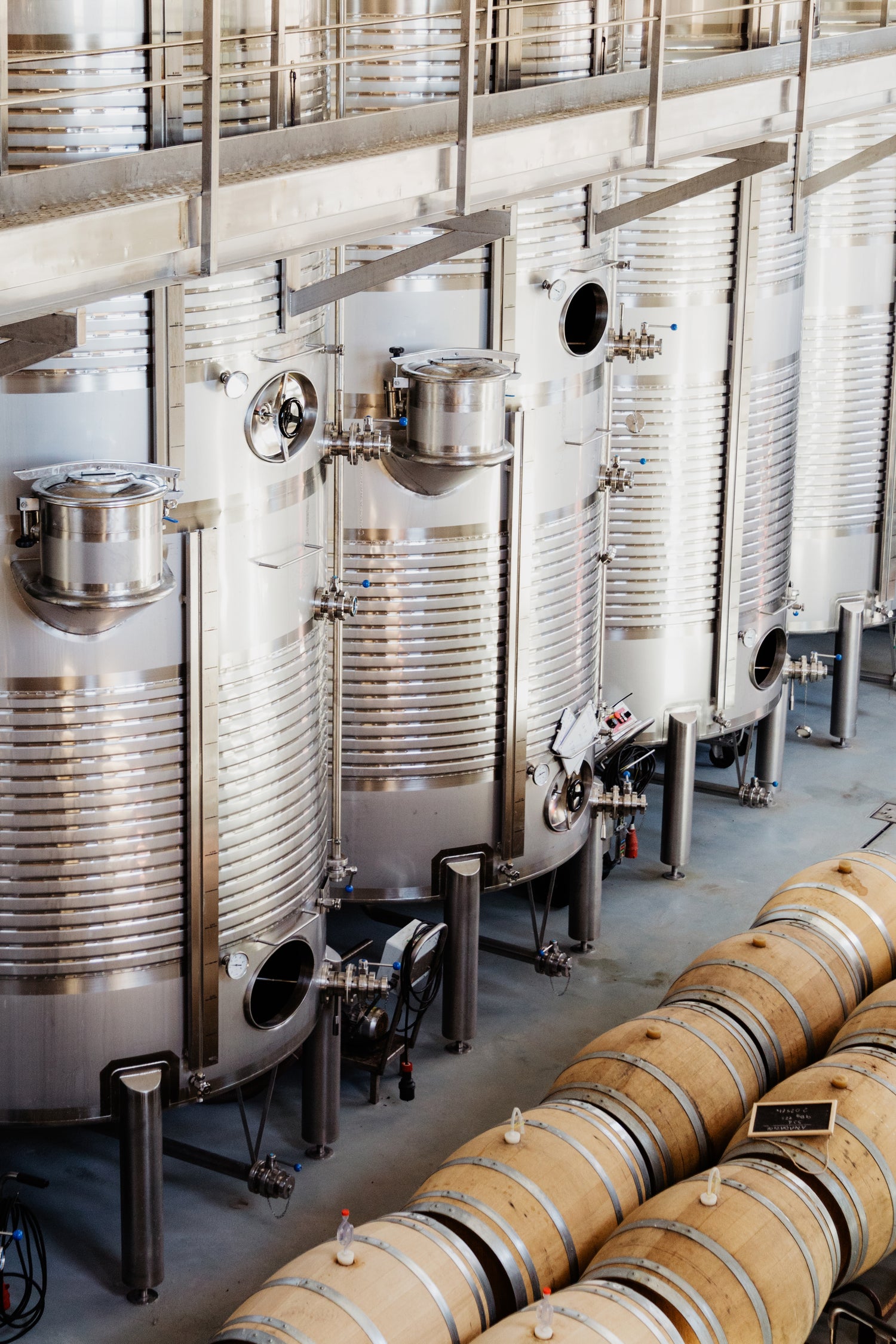 Applications
Hygienic pressure measurement in sanitary applications for the pharmaceutical, biotechnology, food and beverage industries
Mechanical pressure display on pipelines, fermenters, bioreactors and vessels
Pressure/vacuum monitoring during cleaning, sterilisation, pressure testing
For gases, compressed air, vapour; liquid, pasty, powdery and crystallising media
Special features

Safety via mechanical pressure transmission

Case and wetted parts in hygienic design

Suitable for SIP and CIP, autoclavable version available

Easy zero point setting

High overload safety

Payment & Shipping Terms

MOQ: 100 Pieces

Price: To be confirmed

Delivery Time: 3~5 weeks

Payment Term: T/T