Air Pump Pressure Gauge - Painted Steel Case with U-Clamp Bracket**
Upgrade your air pump system with our Air Pump Pressure Gauge, encased in a sturdy painted steel housing and equipped with a U-Clamp Bracket. Designed for accuracy, ease of installation, and durability, this gauge is a reliable choice for all your air pressure monitoring needs.
Key Features:
1. Robust Painted Steel Case: The painted steel case not only provides durability but also adds a sleek appearance. It ensures that the gauge can withstand demanding environments, guaranteeing longevity.
2. Accurate Air Pressure Measurement: Our pressure gauge is engineered to provide accurate air pressure readings. It is essential for maintaining optimal performance in your air pump and pneumatic systems.
3. Convenient U-Clamp Bracket: Included with the gauge is a U-Clamp bracket, making installation a breeze. This bracket securely attaches the gauge to your system, providing stability even in high-vibration conditions.
4. Easy-to-Read Dial: The gauge features a large, easy-to-read dial with clear graduations, making it simple to monitor air pressure values quickly and accurately.
5. Versatile Applications: Suitable for a wide range of air systems, from industrial air compressors to automotive tire inflators, our Air Pump Pressure Gauge is a versatile choice for various applications.
6. Built to Last: Crafted from high-quality materials and precision engineering, this gauge is designed to withstand tough conditions, resist wear and tear, and provide long-lasting performance.
Applications:
- Air Compressors
- Pneumatic Systems
- Automotive Tire Inflation
- HVAC Systems
- Manufacturing and Industrial Processes
- And More
Elevate your air pressure monitoring with our Air Pump Pressure Gauge featuring a robust steel case and U-Clamp Bracket. Its durability, accuracy, and ease of installation make it the ideal choice for various industries and applications where air pressure is crucial.
Invest in precision, longevity, and reliability. Contact us today to order your Air Pump Pressure Gauge and take your air pressure monitoring to the next level.
Specifications:
Dial Size
50mm

Case material

Black painted steel

Wetted parts

Brass

Mount

Panel
Connection

1/8 1/4 PT, NPT, G... M10*1

Custom options

Other pressure connections
Custom dial layout
Surface mounting flange
Mounting bracket
Other pressure scales available. bar, kPa, MPa, kg/cm² and dual scales
Share
View full details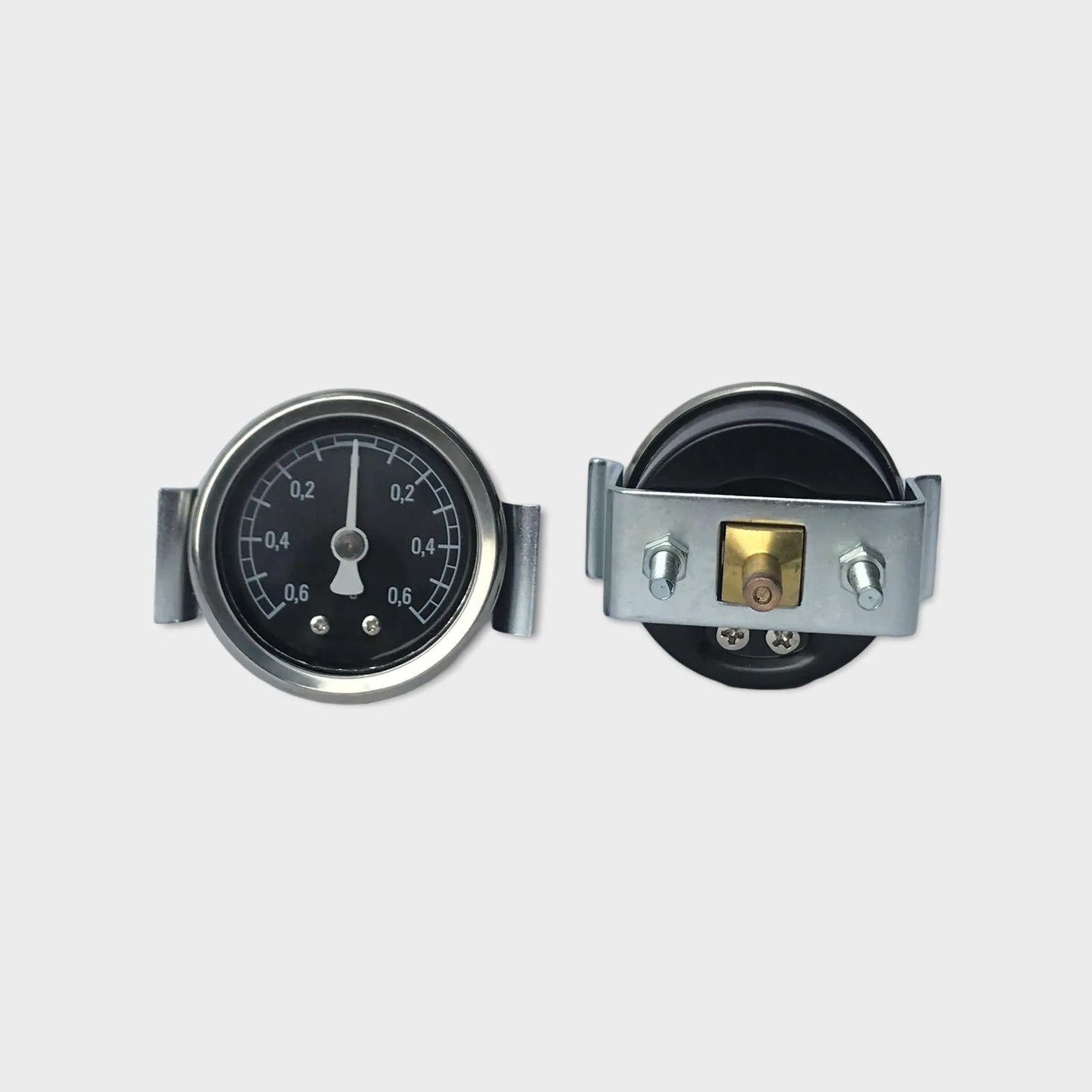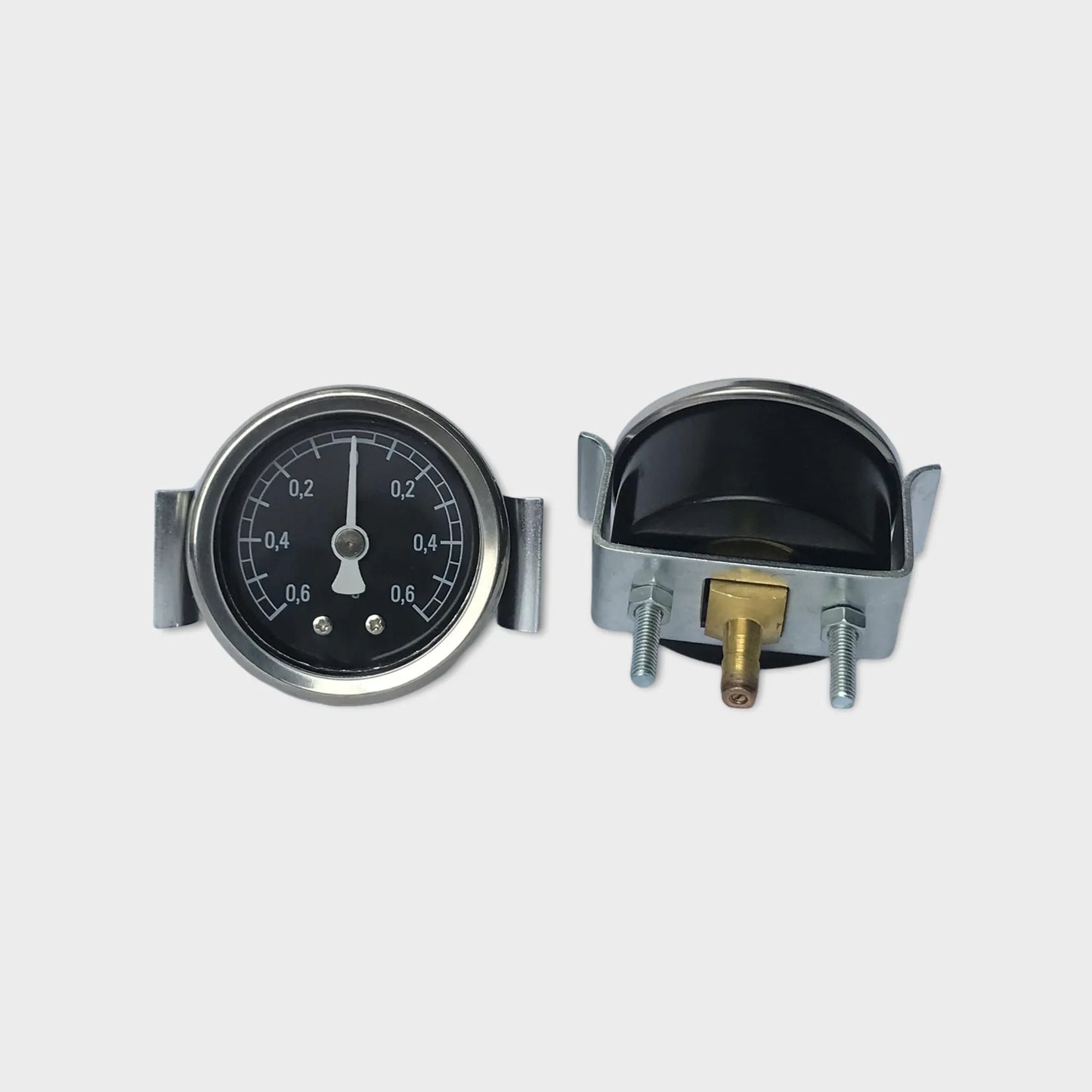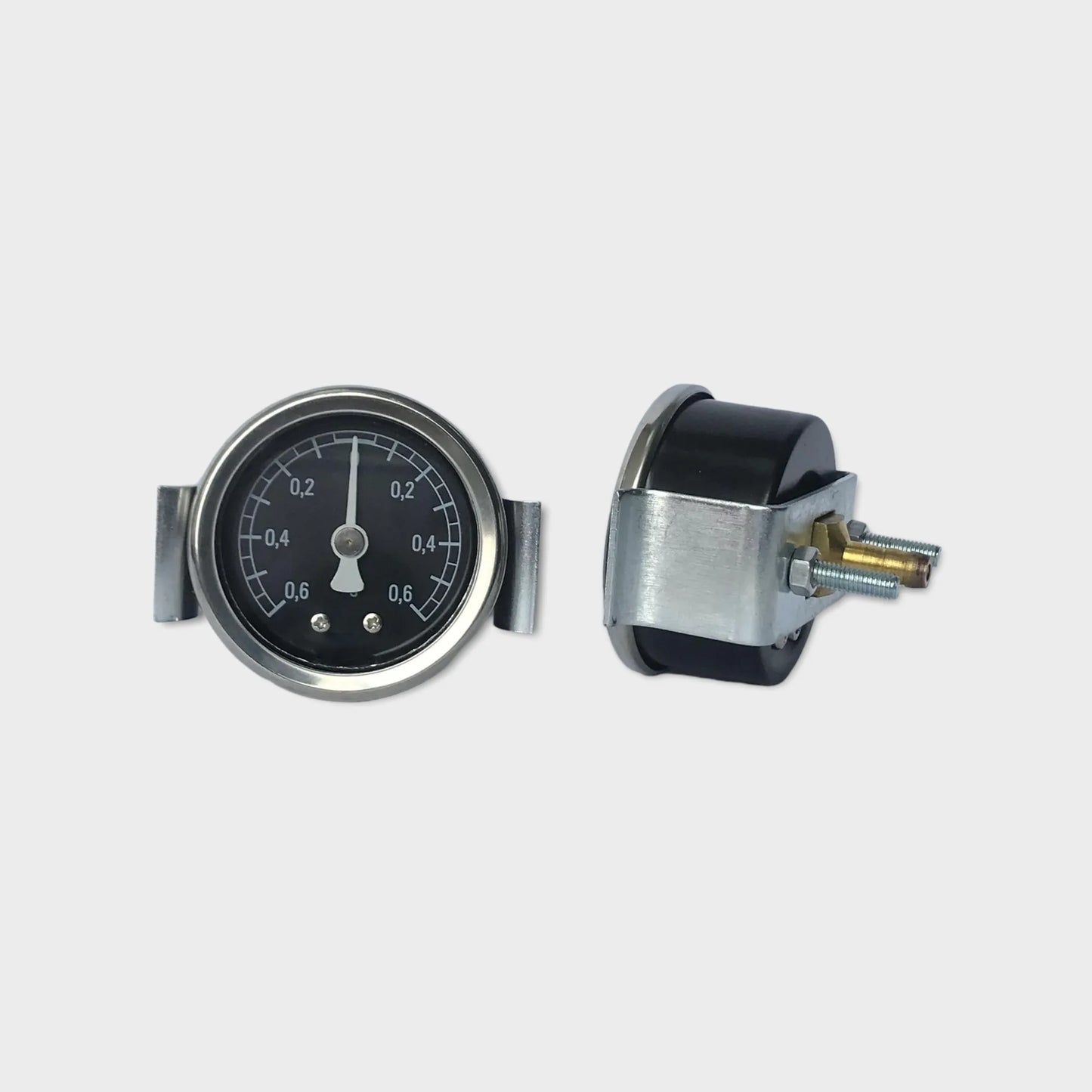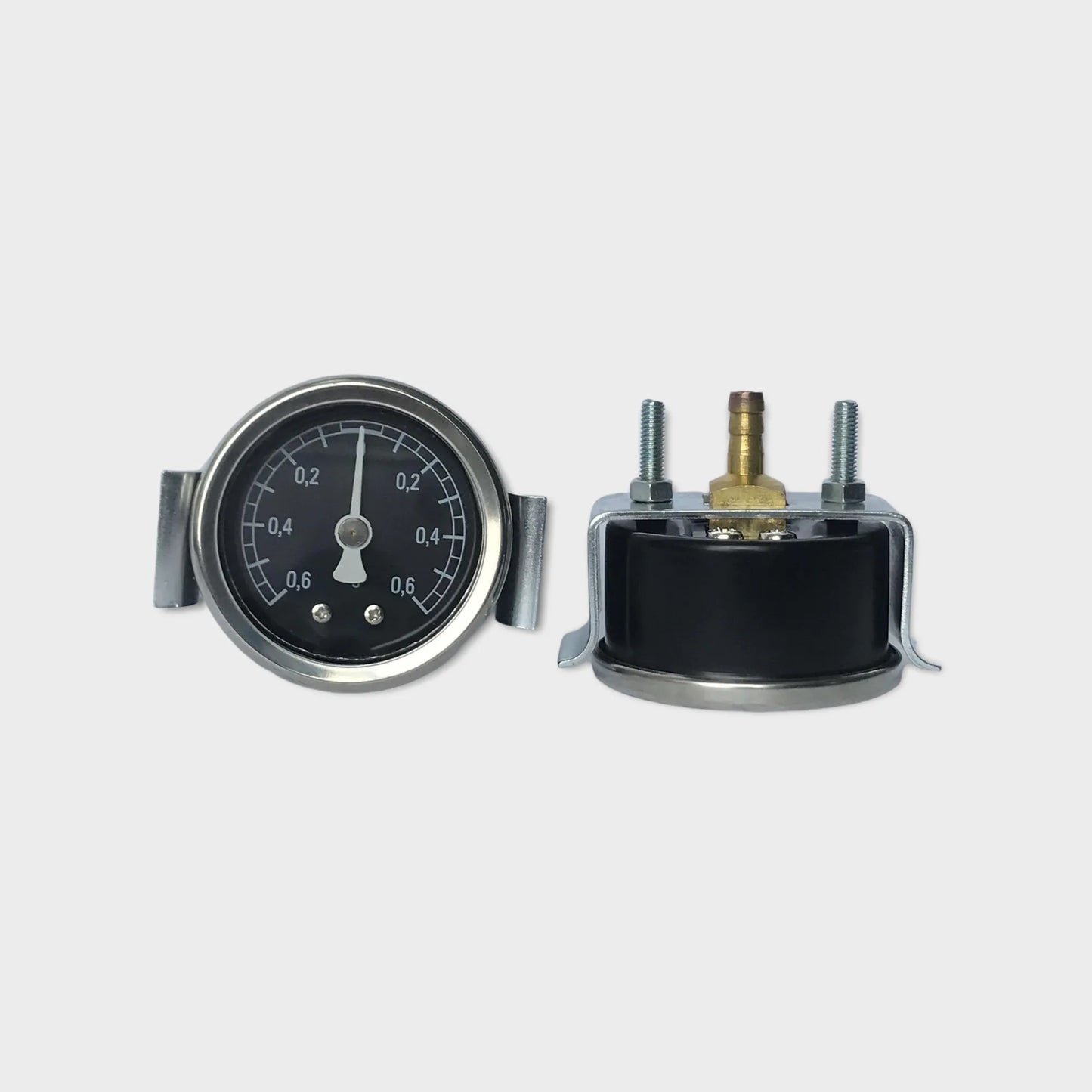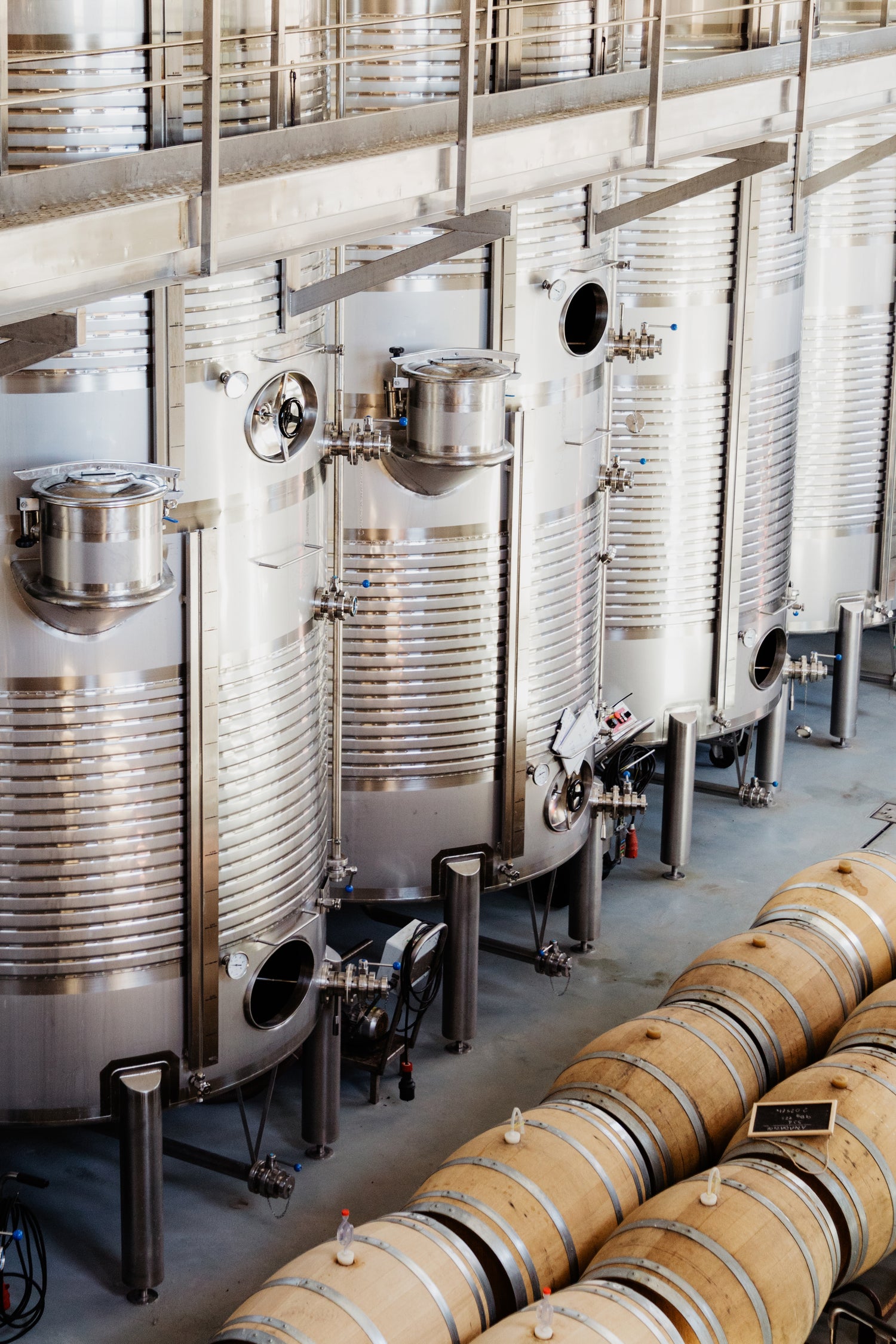 Applications
Practically all industries make use of vacuum, from pick and place in the automotive industry, food & beverage, manufacturing, pharmaceutical, chemical, nautical, etc. The vacuum gauges are important devices to ensure optimal performance and safety of the system. They may be used for pick-and-place applications, keeping the workplace clean from pollutants, transport materials, etc.
Special features

Reliable and cost-effective

Design per EN 837-1

Nominal size 40, 50, 63, 80, 100 and 160

Payment & Shipping Terms

MOQ: 100 Pieces

Price: To be confirmed

Delivery Time: 3~5 weeks

Payment Term: T/T