Introducing our high-quality Bellows Pressure Gauge: a precision instrument engineered for reliable pressure measurement in a wide range of air-related applications. Crafted with meticulous attention to detail, this gauge offers unparalleled accuracy, durability, and a polished appearance, making it an ideal choice for professionals across various industries.
Key Features:
1. Pressure Range: With a range extending up to 5000 mmAq (millimeters of water column), this gauge provides precise readings for air pressure, ensuring you have the data you need for optimal performance and safety.
2. Bellows Mechanism: Our Bellows Pressure Gauge utilizes a proven bellows mechanism to accurately sense pressure variations. This mechanism offers exceptional sensitivity and responsiveness, making it a dependable choice for critical measurements.
3. Chromed Steel Housing: The gauge's robust housing is constructed from chromed steel. This material not only imparts a sleek and corrosion-resistant finish but also guarantees the gauge's longevity in demanding environments.
4. Brass Components: The internal components of the gauge are crafted from high-quality brass. Brass is known for its resistance to corrosion and its ability to maintain accuracy over time, ensuring the longevity and reliability of your measurement instrument.
5. Air Manometer: Designed specifically for air-related measurements, this gauge is perfect for HVAC systems, pneumatic equipment, and other applications where air pressure monitoring is essential.
Why Choose Our Bellows Pressure Gauge:
- Precision and Accuracy: Our gauge is engineered to deliver precise measurements, giving you the confidence to make informed decisions based on reliable data.
- Durability: The combination of chromed steel and brass components ensures that this gauge can withstand harsh conditions and maintain its accuracy over an extended service life.
- Ease of Installation: With a user-friendly design, our gauge is straightforward to install, allowing you to get accurate pressure readings quickly and effortlessly.
- Versatile Applications: Whether you're in the HVAC industry, manufacturing, or laboratory settings, this gauge is a versatile tool that can meet your diverse pressure measurement needs.
- Professional Appearance: The chromed steel finish not only adds to the gauge's durability but also provides an attractive and professional appearance that complements any workspace.
Elevate your air pressure measurement capabilities with our Bellows Pressure Gauge. Precision, durability, and reliability combine to make it an indispensable tool for professionals who demand the best. Experience the difference today!
Product Parameter
Dial Size
80mm

Case material

Chromed steel

Wetted parts

Chromed brass

Mount

Radial
Connection

1/4 PT, NPT, G... M14*1.5

Custom options

Pressure range
Dial plate
Other process connection thread
Surface mounting flange
Mounting bracket
Share
View full details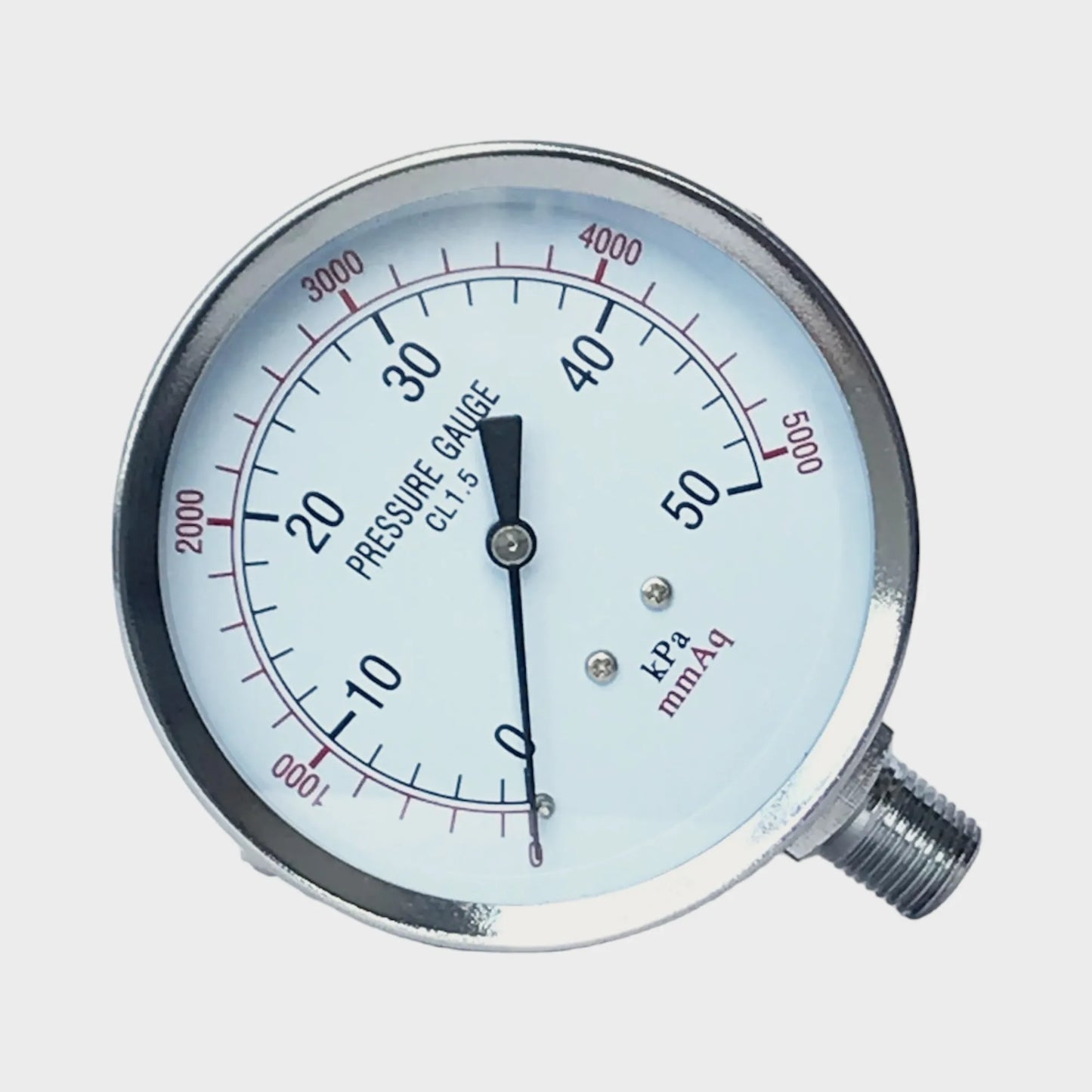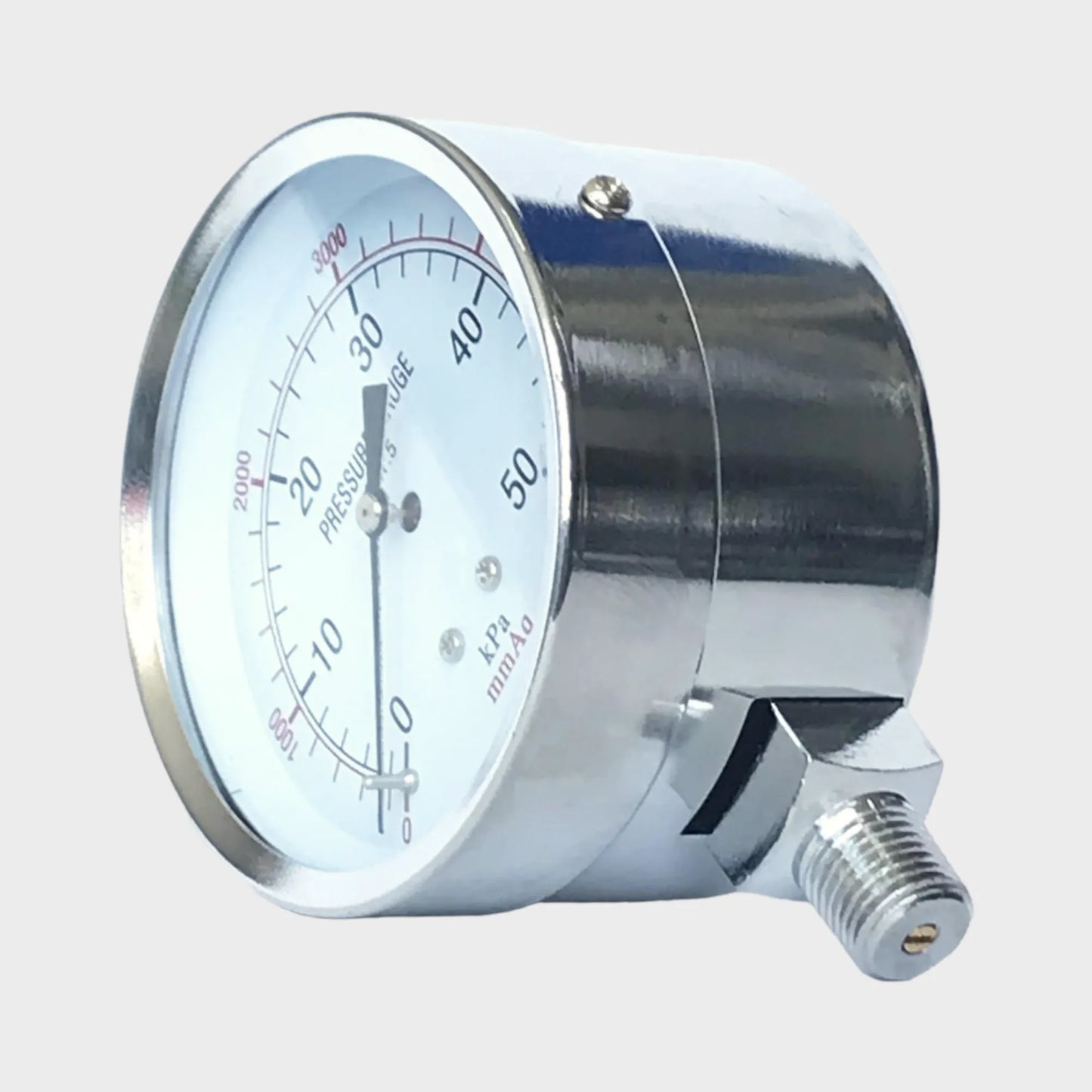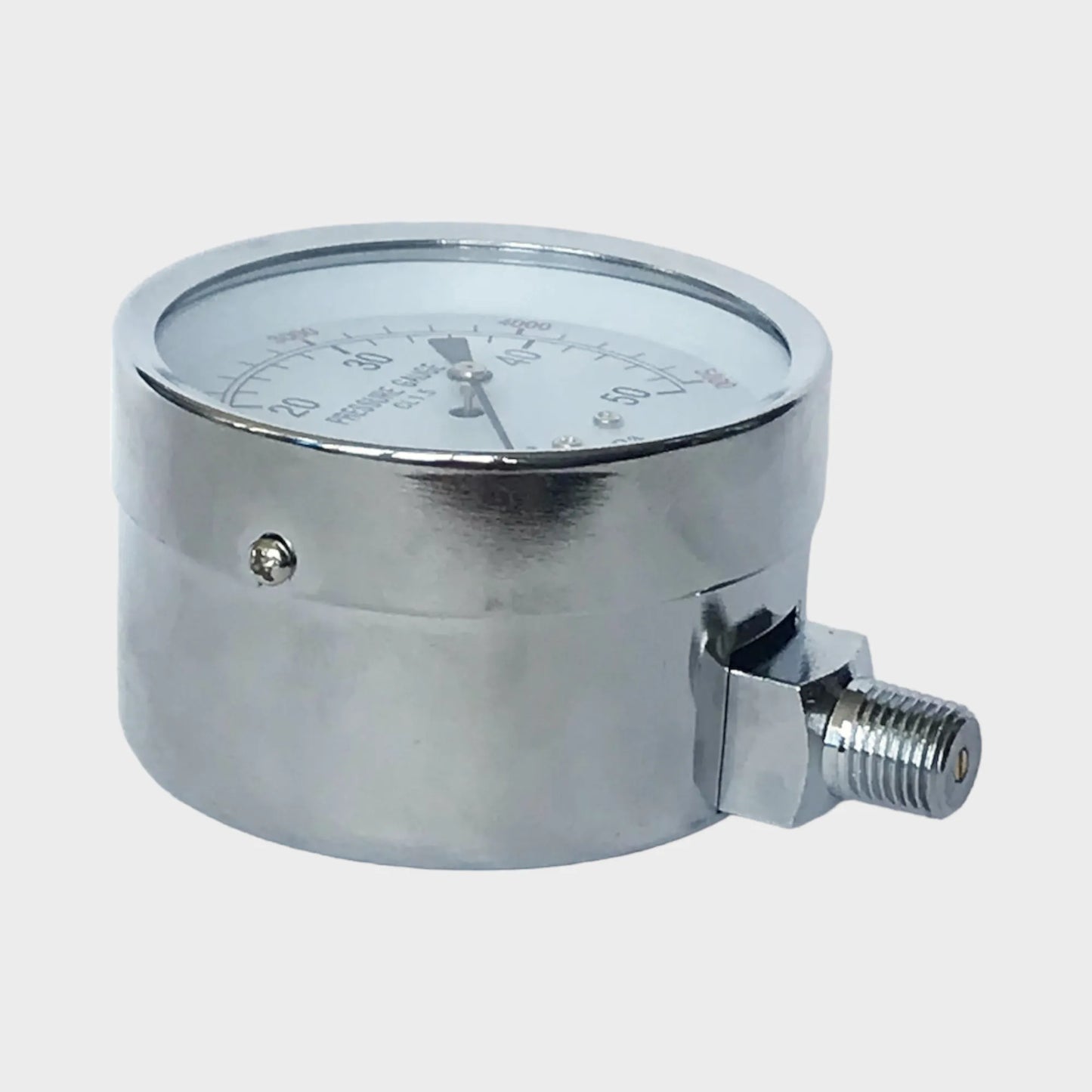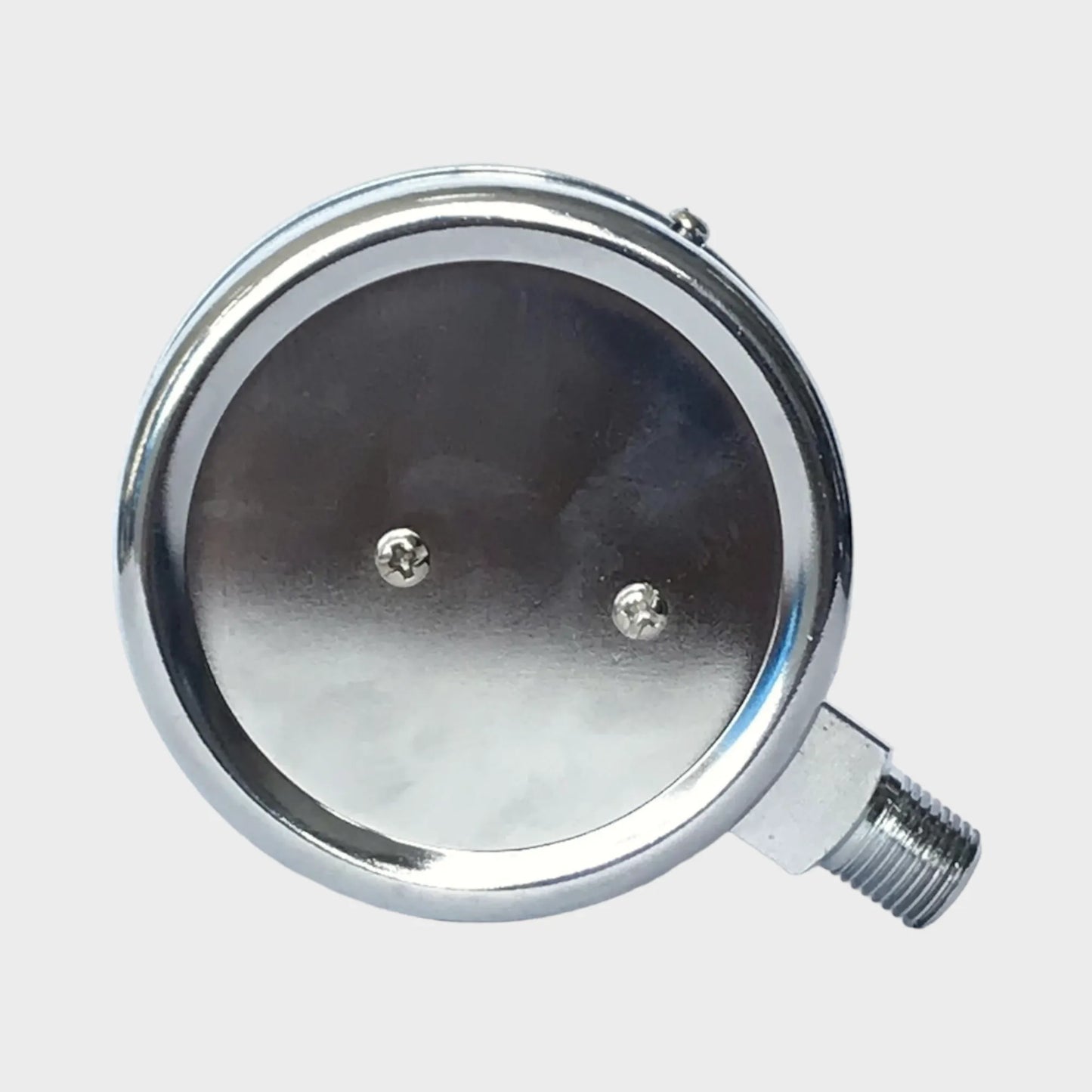 Applications
Low pressure gauge for applications in a controlled environment
Low pressure pneumatic systems
Ideal for measuring pressure, vacuum in medical, environmental, and laboratory applications for content and filter monitoring
For gaseous, dry and non-aggresive media
Special features

Front zero adjustment

Special connections on request

Scale ranges from 0/10 InWC (25 mbar)

Payment & Shipping Terms

MOQ: 100 Pieces

Price: To be confirmed

Delivery Time: 3~5 weeks

Payment Term: T/T