Introducing our cutting-edge product, the "Capsule Pressure Gauge Stainless Steel Case Panel Mount Manometer." This exceptional instrument is designed to provide precise pressure measurements, combining the durability of stainless steel with the convenience of panel mounting. Whether you're overseeing industrial processes, managing fluid systems, or ensuring the safety of critical applications, our manometer is your trusted partner for accurate pressure monitoring.
Key Features:
1. Stainless Steel Durability: Crafted with a robust stainless steel case, this manometer is built to withstand harsh industrial environments, corrosion, and wear, ensuring it maintains its accuracy and reliability over time.
2. Accurate Pressure Readings: Our Capsule Pressure Gauge utilizes advanced capsule technology to deliver highly accurate pressure readings. This means you can trust it to provide real-time data that's critical for maintaining system efficiency and safety.
3. Panel Mounting Convenience: Designed with practicality in mind, this manometer comes with an integrated panel mount feature. Installing it on your control panel is a breeze, ensuring it remains securely in place while remaining easily accessible for monitoring.
4. Wide Pressure Range: This manometer offers versatility with a wide pressure range suitable for various applications. Whether you require low-pressure monitoring or high-pressure measurements, our gauge has you covered.
5. Clear and Readable Display: Featuring a large, easy-to-read dial, this manometer provides at-a-glance visibility of pressure levels, even from a distance. Its high-contrast design and precise markings make monitoring a simple task.
6. Versatile Application: From industrial processes to hydraulic systems, this manometer is adaptable to a multitude of applications where accurate pressure monitoring is essential for efficiency, safety, and performance.
7. Precision and Calibration: Each manometer is meticulously calibrated to deliver accurate measurements straight out of the box. You can rely on it to provide consistent, dependable readings.
Specifications:
- Case Material: Stainless Steel
- Pressure Range: [Specify the pressure range]
- Mounting: Panel mount feature included
- Display: Large and easy-to-read dial
- Application: Ideal for precise pressure monitoring across various industries
Elevate your pressure monitoring capabilities with our Capsule Pressure Gauge Stainless Steel Case Panel Mount Manometer. Its rugged construction, accuracy, and easy installation make it the perfect solution for professionals and engineers who demand the best. Ensure your systems operate at their peak performance and maintain safety standards with this exceptional manometer. Get yours today and experience precision and reliability like never before.
Dial Size
63mm

Case material

Stainless steel

Wetted parts

Brass

Mount

Panel mount
Connection

1/4 PT, NPT, G... M14*1.5

Custom options

Pressure range
Dial plate
Other process connection thread
Surface mounting flange
Mounting bracket
Share
View full details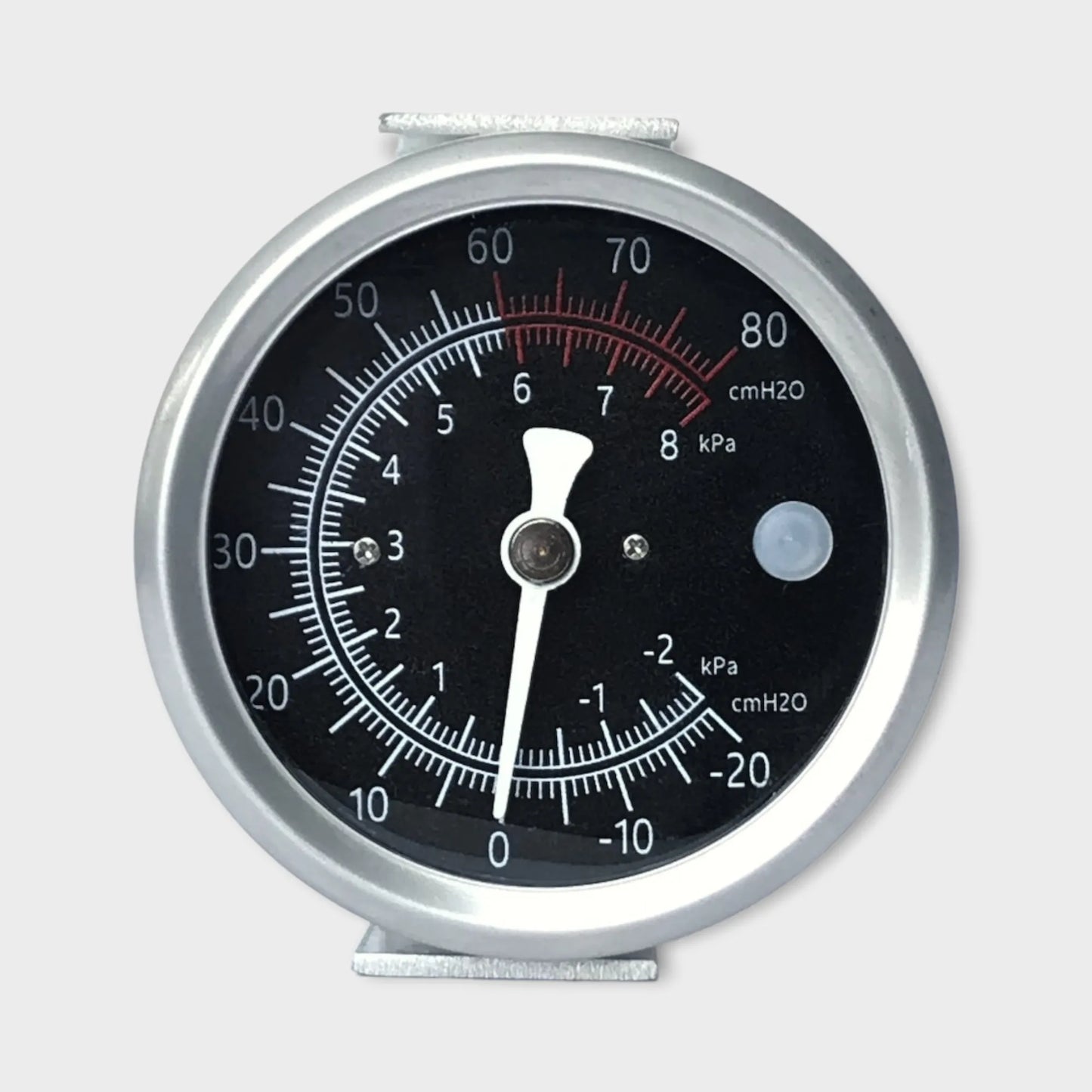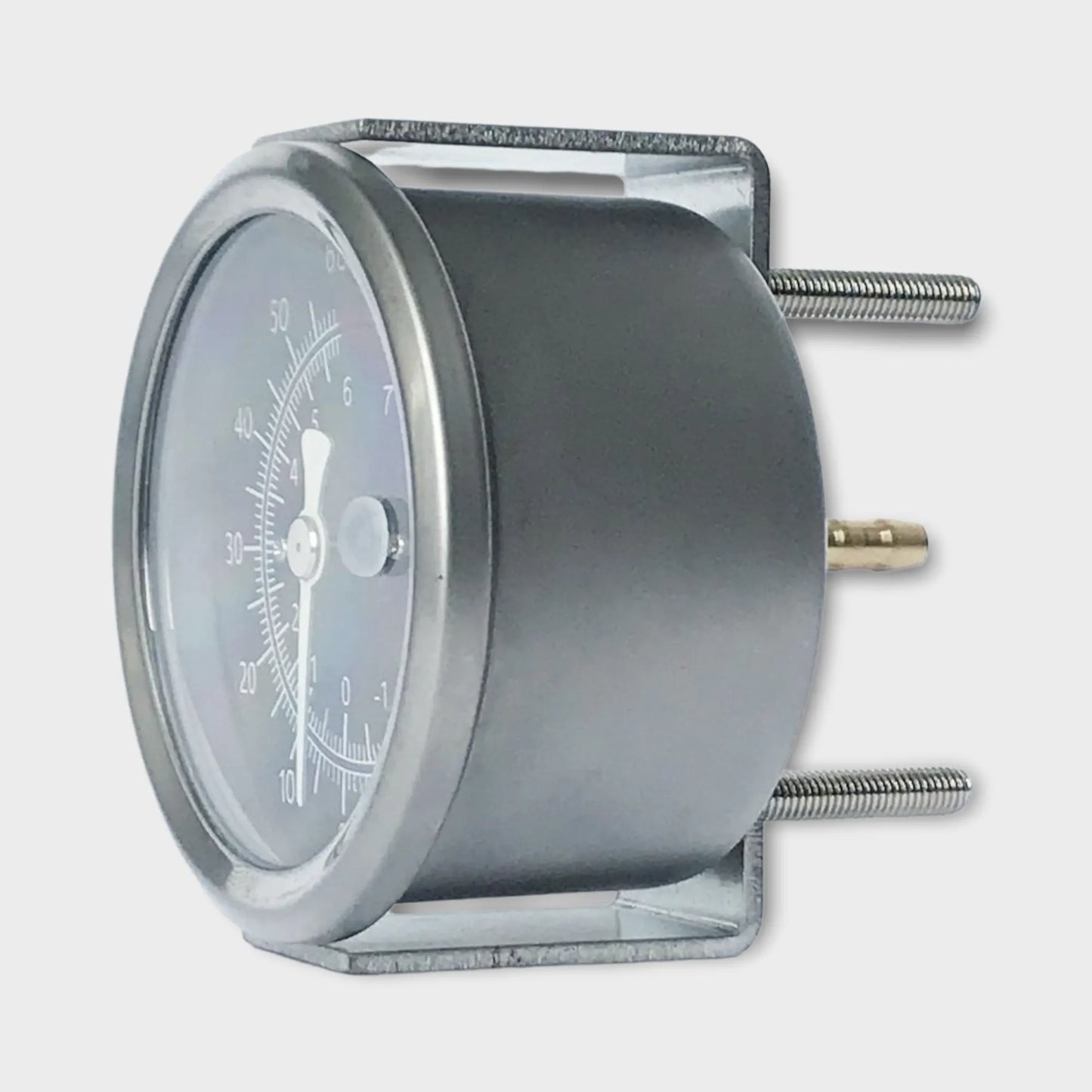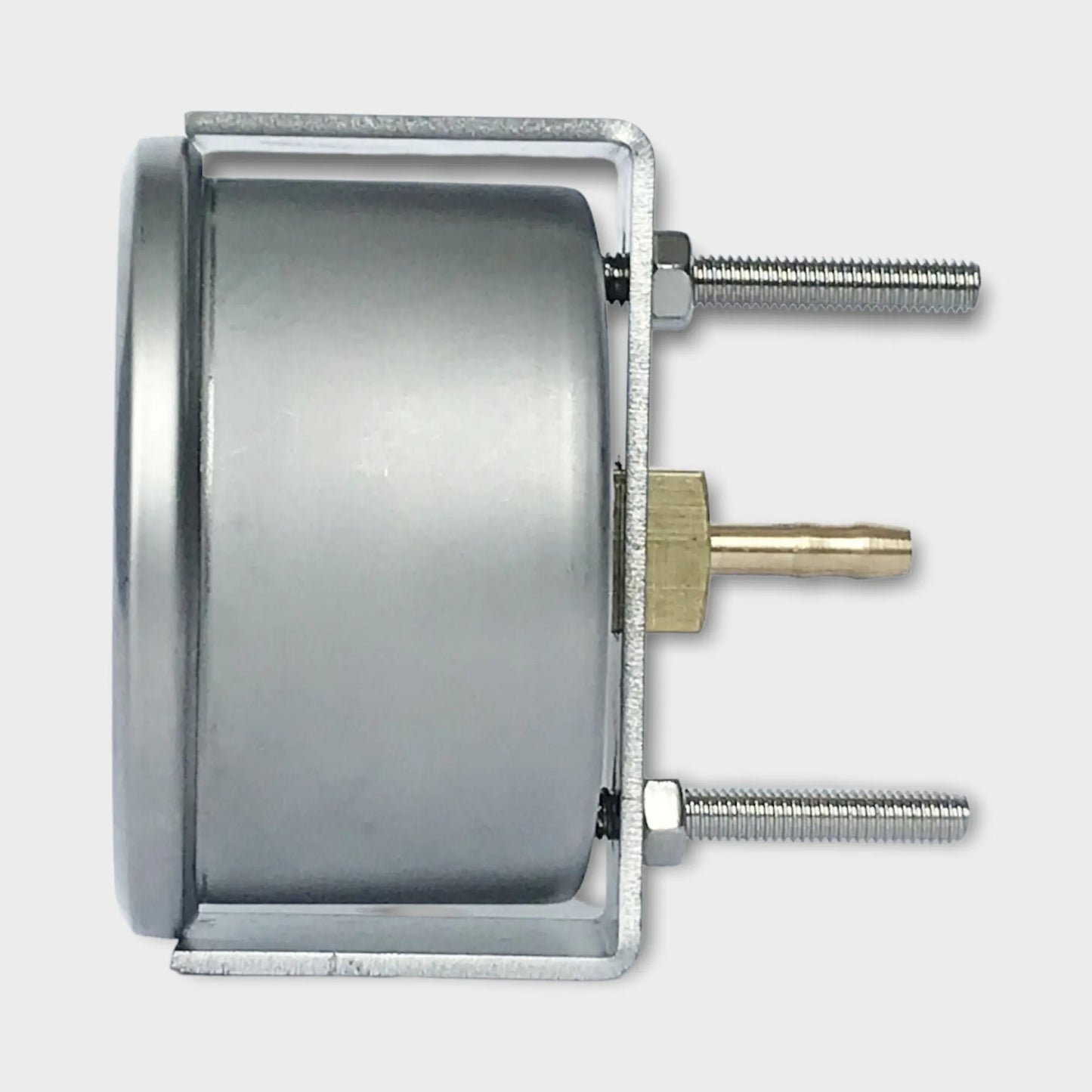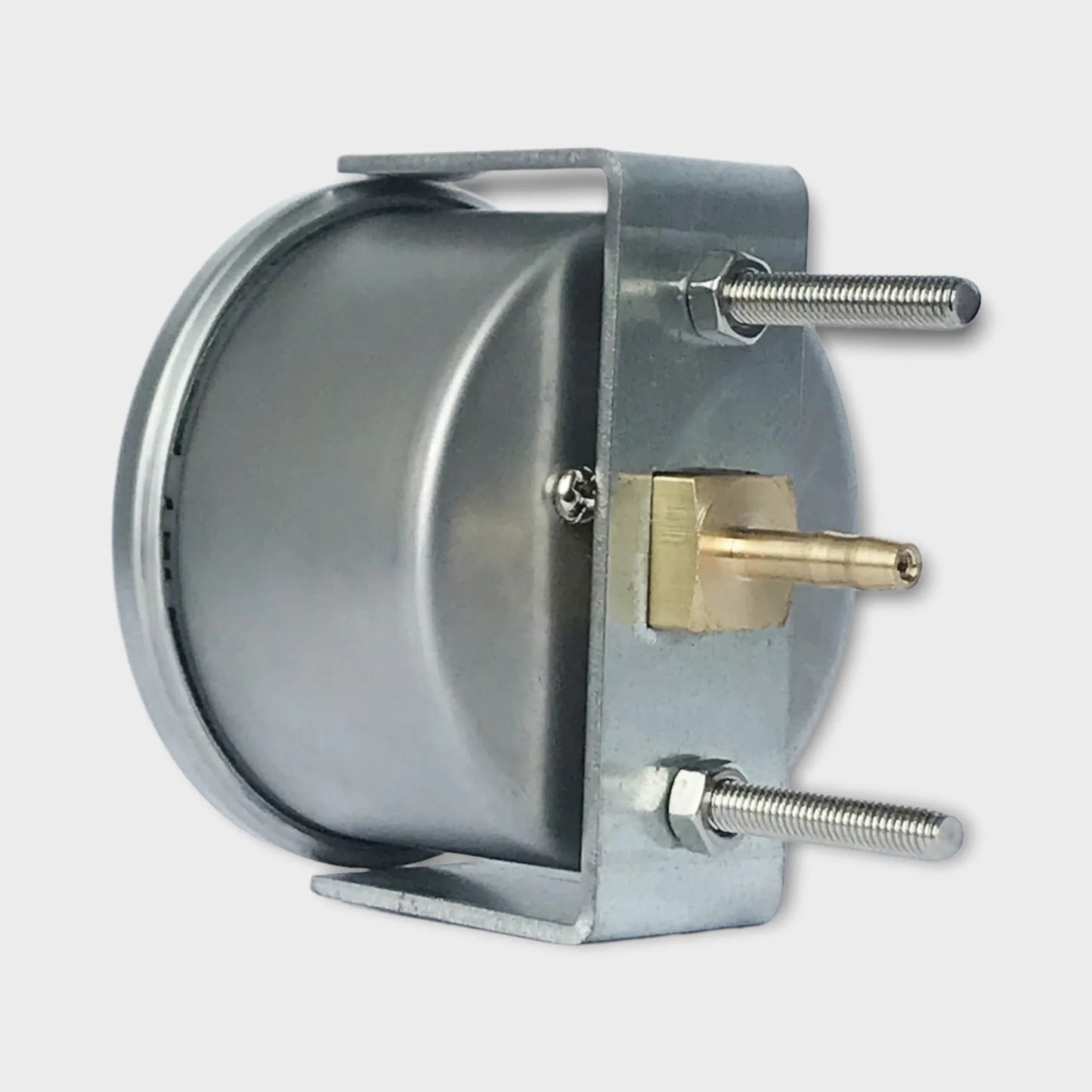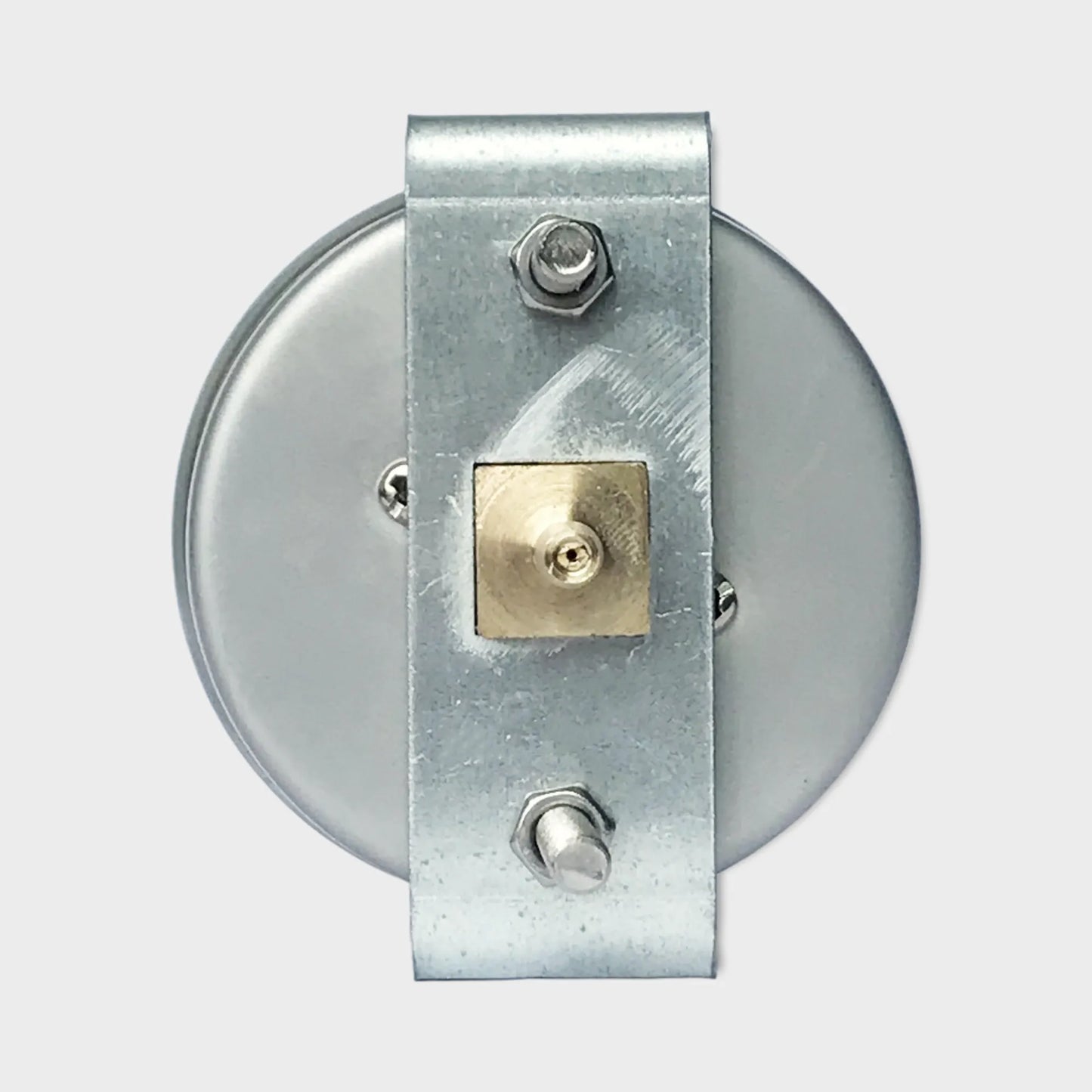 Applications
Low pressure gauge for applications in a controlled environment
Low pressure pneumatic systems
Ideal for measuring pressure, vacuum in medical, environmental, and laboratory applications for content and filter monitoring
For gaseous, dry and non-aggresive media
Special features

Front zero adjustment

Special connections on request

Scale ranges from 0/10 InWC (25 mbar)

Payment & Shipping Terms

MOQ: 100 Pieces

Price: To be confirmed

Delivery Time: 3~5 weeks

Payment Term: T/T