Introducing our Capsule Type Pressure Gauge, a versatile instrument designed to accurately measure vacuum and low pressure levels. This compact and reliable manometer is a must-have tool for various applications, from HVAC systems to industrial processes.
The Capsule Type Pressure Gauge is engineered with precision and efficiency in mind. It utilizes a specialized capsule mechanism that responds sensitively to even the slightest changes in pressure, allowing for accurate readings in vacuum and low-pressure ranges. With this gauge, you can easily monitor and maintain optimal pressure levels for optimal system performance.
This manometer's user-friendly design ensures hassle-free operation. The clear and easy-to-read display provides instant pressure measurements, enabling you to make quick adjustments as needed. The gauge's compact size makes it highly portable, allowing you to conveniently carry it from one location to another for on-the-spot pressure checks.
Built to withstand demanding environments, our Capsule Type Pressure Gauge is constructed with durable materials that ensure long-lasting performance. The robust design and high-quality components guarantee reliability and accuracy, even in challenging conditions.
Whether you're an HVAC technician, a process engineer, or a DIY enthusiast, this manometer is a valuable addition to your toolkit. It empowers you to accurately monitor vacuum and low-pressure levels, helping you identify any potential issues and maintain optimal performance in your systems.
In summary, our Capsule Type Pressure Gauge is a compact and reliable solution for measuring vacuum and low-pressure levels. With its sensitive capsule mechanism, user-friendly design, and durable construction, this manometer is the go-to instrument for professionals and enthusiasts alike. Take control of your pressure monitoring needs with our top-notch Capsule Type Pressure Gauge.
 Product Parameter
Dial Size
63mm

Case material

Chromed steel

Wetted parts

Brass

Mount

Lower
Connection

1/4 PT, NPT, G... M14*1.5

Custom options

Pressure range
Dial plate
Other process connection thread
Surface mounting flange
Mounting bracket
Share
View full details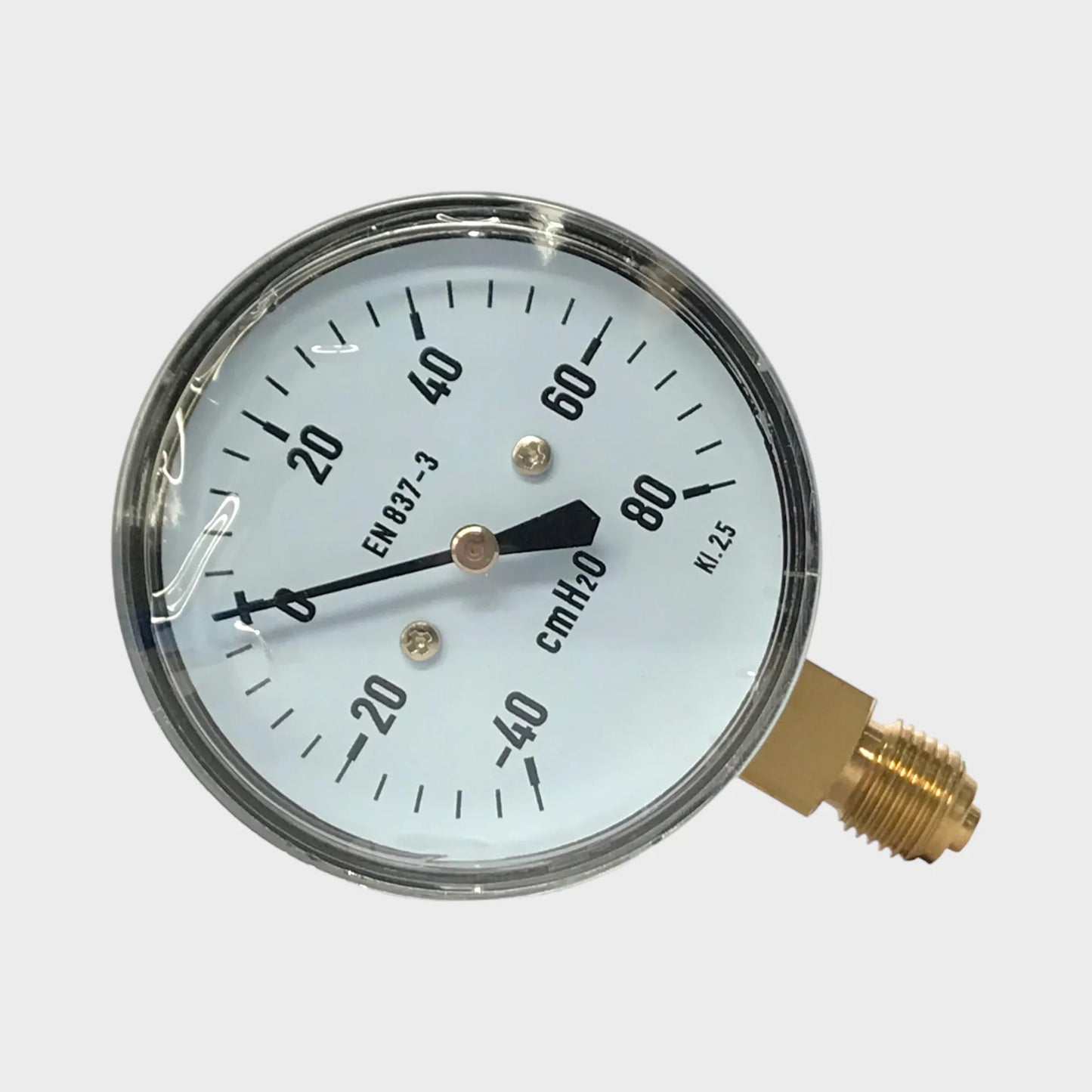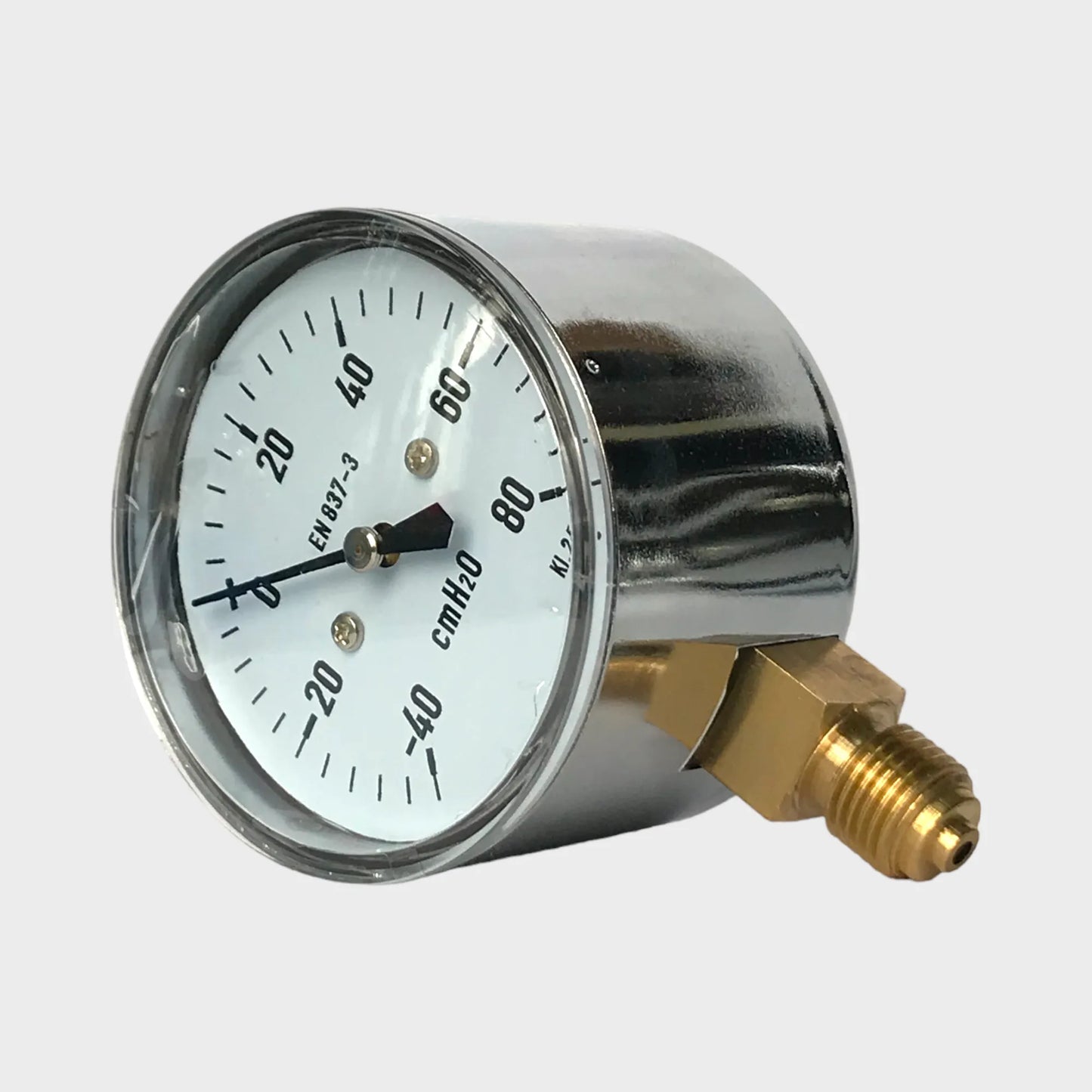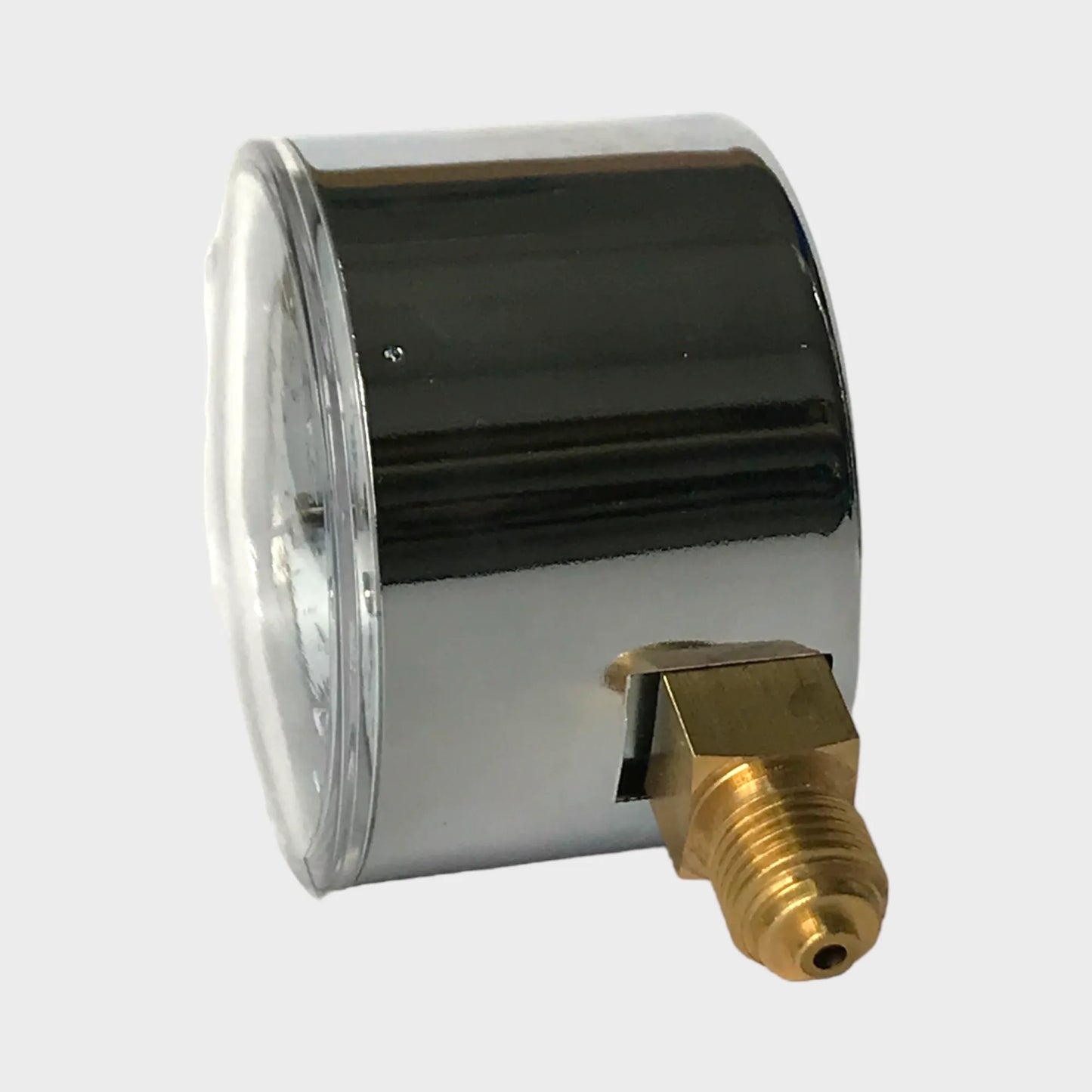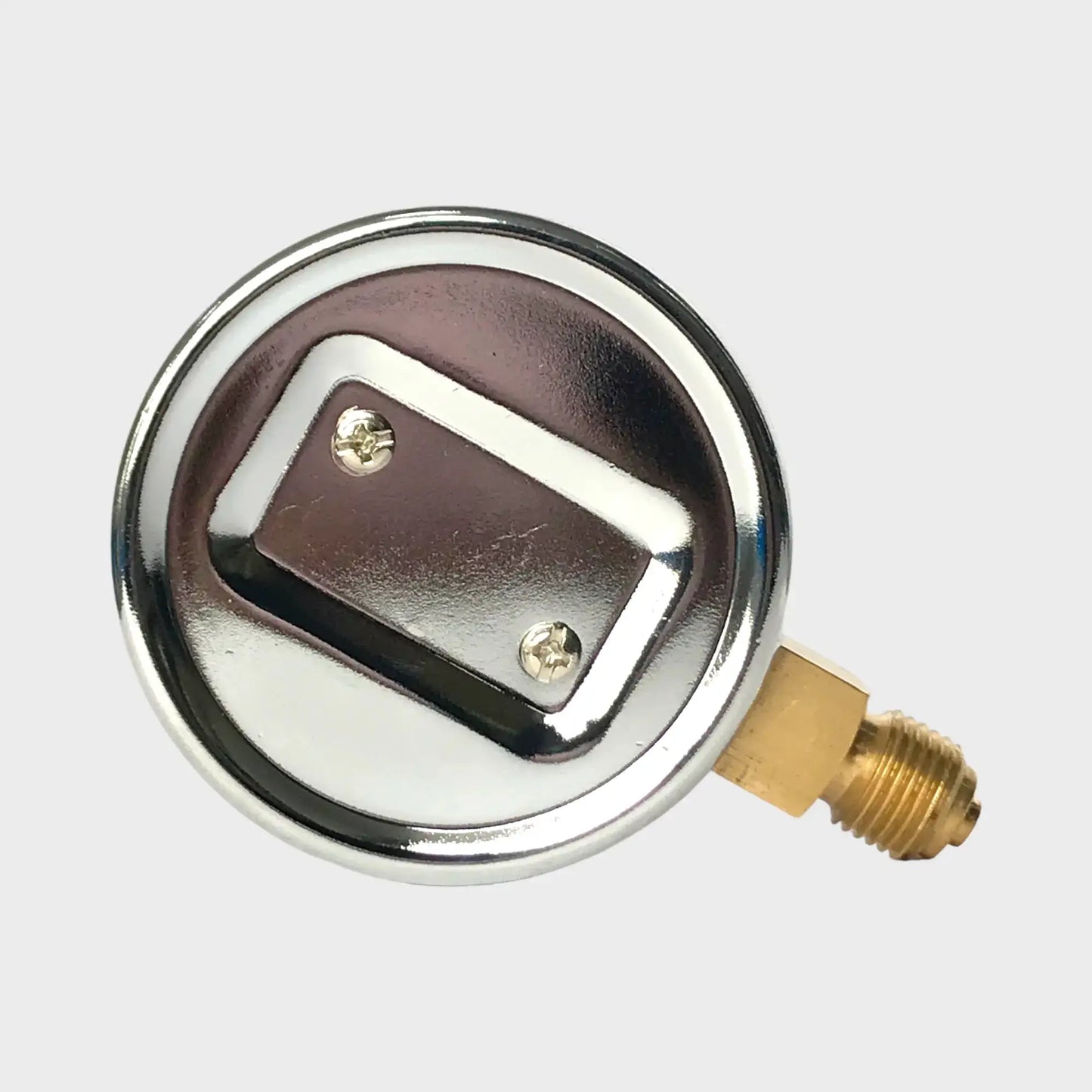 Applications
Low pressure gauge for applications in a controlled environment
Low pressure pneumatic systems
Ideal for measuring pressure, vacuum in medical, environmental, and laboratory applications for content and filter monitoring
For gaseous, dry and non-aggresive media
Special features

Front zero adjustment

Special connections on request

Scale ranges from 0/10 InWC (25 mbar)

Payment & Shipping Terms

MOQ: 100 Pieces

Price: To be confirmed

Delivery Time: 3~5 weeks

Payment Term: T/T