Introducing our advanced Pressure Gaugefor Natural Gas Vehicles (NGVs), featuring a 50mm diameter dial and a robust 400 Bar pressure rating, complete with an integrated signal cable. This specialized gauge is designed to provide precision monitoring and enhanced safety for your NGV fleet, ensuring reliable performance and peace of mind on the road.
Key Features:
1. NGV-Optimized Design: Our Pressure Gauge for Natural Gas Vehicles is engineered with the unique needs of NGVs in mind. It's carefully calibrated to provide accurate pressure readings for CNG (Compressed Natural Gas) systems, promoting efficient fuel usage and safe operation.
2. High-Pressure Rating: With a maximum pressure rating of 400 Bar, this gauge is well-equipped to handle the elevated pressures typical of CNG systems, making it ideal for heavy-duty NGV applications, including buses, trucks, and commercial vehicles.
3. Large 50mm Dial: The gauge boasts a sizable 50mm diameter dial with clear and easily readable markings. This user-friendly design ensures that drivers and fleet managers can quickly assess gas pressure levels, contributing to safety and efficiency on the road.
4. Integrated Signal Cable: The included signal cable simplifies integration with your NGV's monitoring and control systems. This feature allows real-time transmission of pressure data to on-board displays or data loggers, enabling precise monitoring of gas pressure during transit.
5. Durability and Reliability: Crafted from high-quality materials and subject to rigorous quality control measures, this gauge is built for longevity and dependable performance, even in the demanding conditions of NGV operation.
6. NGV Fleet Applications: This pressure gauge is an essential component for NGV fleet operators, helping ensure that CNG tanks and systems maintain safe and optimal pressure levels. It contributes to reducing downtime and enhancing the overall safety of NGV operations.
7. Compliance and Safety: Rest assured that our Pressure Gauge for Natural Gas Vehicles complies with industry standards and safety regulations. It plays a crucial role in preventing over-pressurization and ensuring NGV systems operate within safe parameters.
Applications:
Our 50mm Dial Pressure Gauge for Natural Gas Vehicles is designed for a wide range of NGV applications, including:
- Commercial NGV fleets
- Public transportation buses
- Long-haul NGV trucks
- Industrial NGV vehicles
- NGV refueling stations
- NGV conversion workshops
Invest in the safety and efficiency of your NGV fleet with our specialized Pressure Gauge. It is a vital tool for monitoring CNG pressure, promoting safer and more economical NGV operation. With its durable construction, large dial, and integrated signal cable, it's the ideal choice for NGV professionals who demand precision and reliability. Choose safety, choose efficiency—choose our Pressure Gauge for Natural Gas Vehicles with a 50mm Dial and 400 Bar pressure rating.
Dial Size
50mm

Case material

Stainless steel

Wetted parts

Brass

Mount

Lower (Radial)
Connection

1/8, 1/4 PT, NPT, G... M14*1.5

Custom options

Other pressure connections
Custom dial layout
Other pressure scales available. bar, kPa, MPa, kg/cm² and dual scales
Share
View full details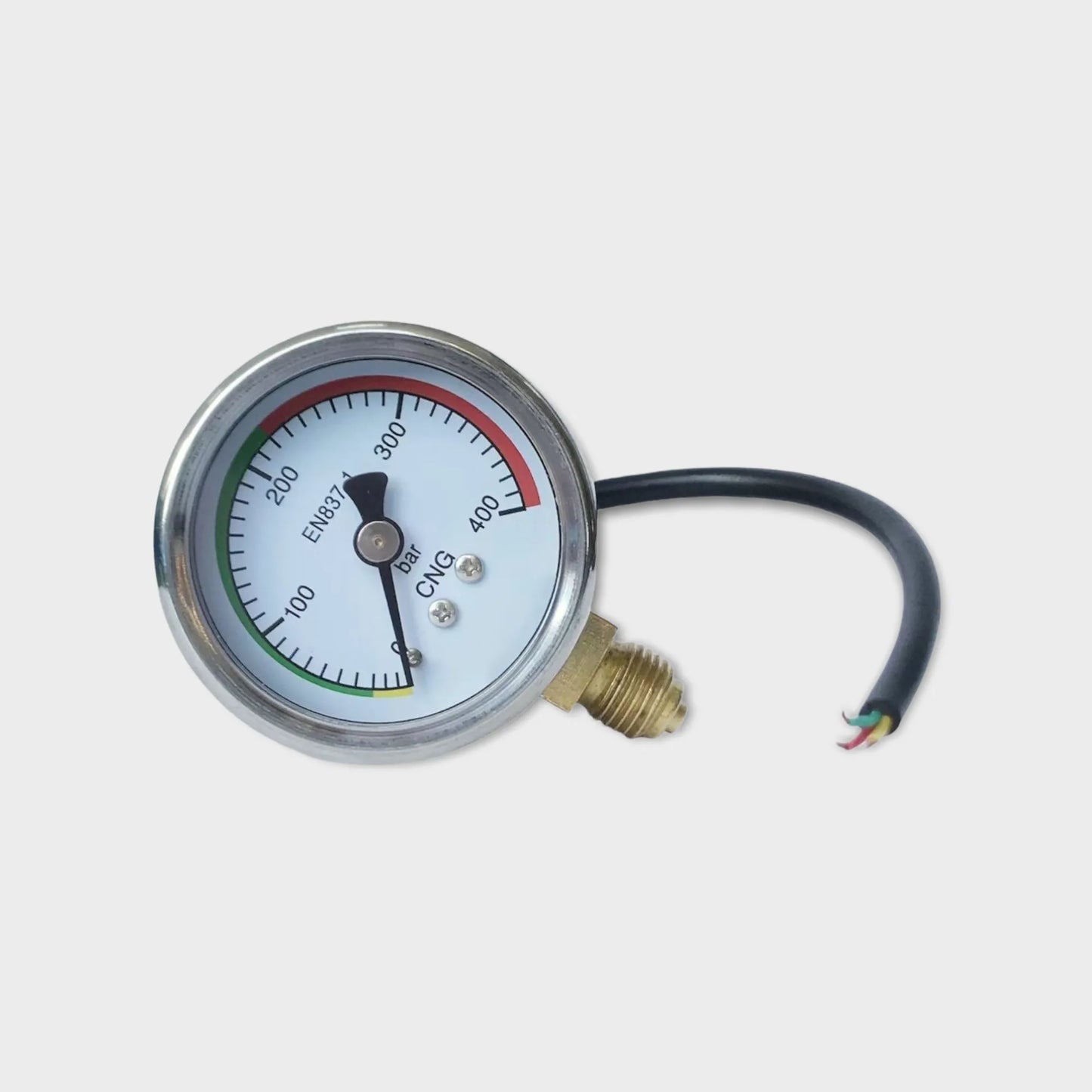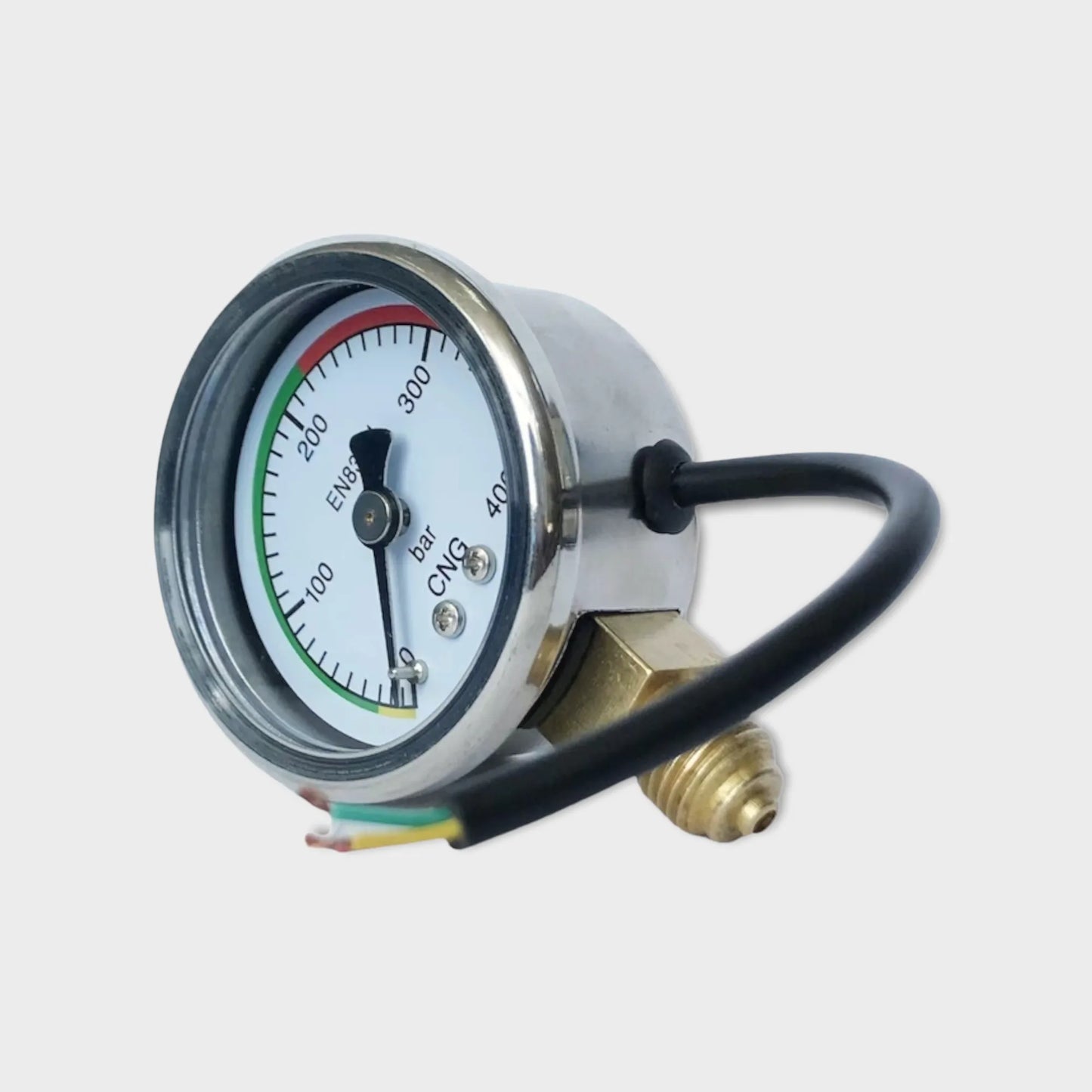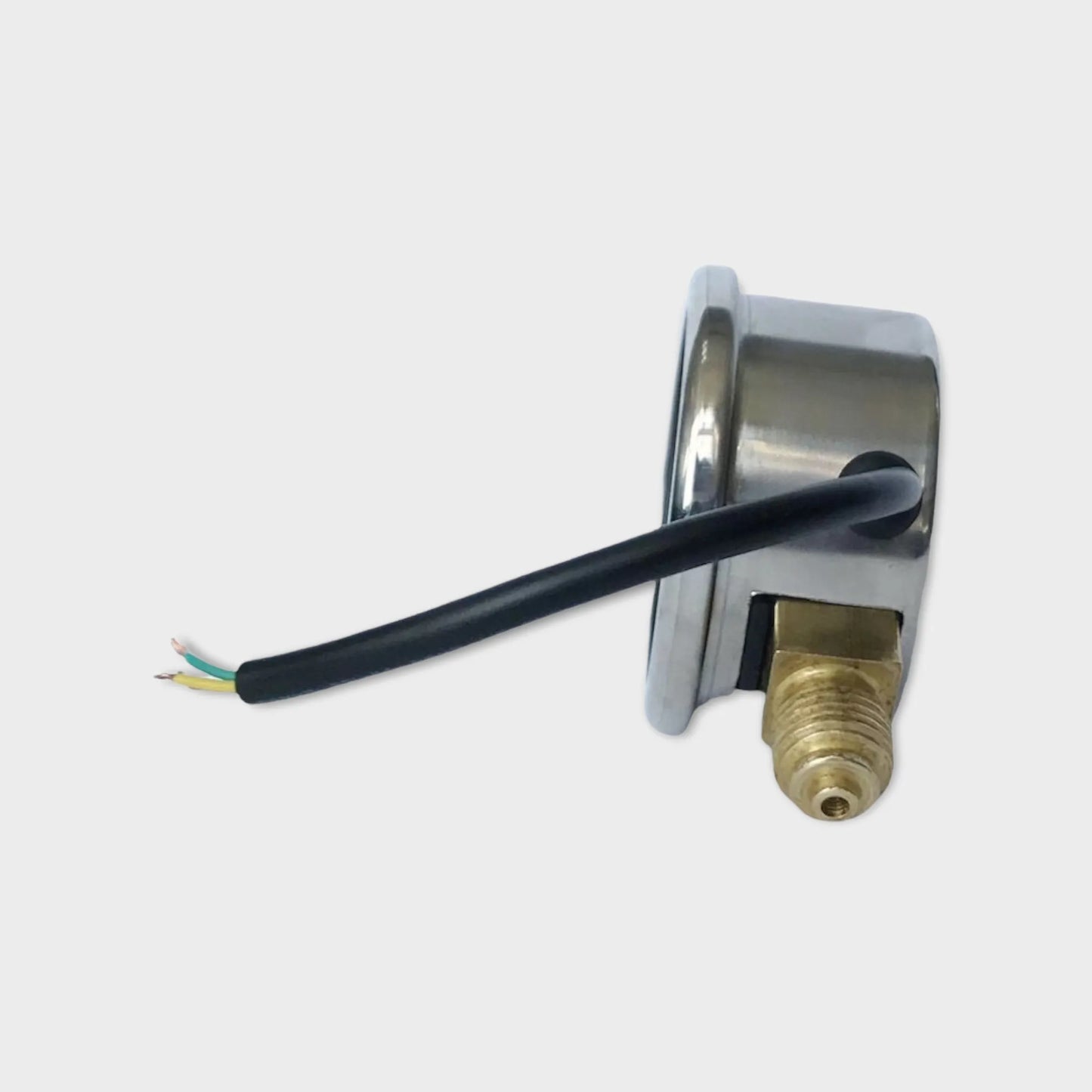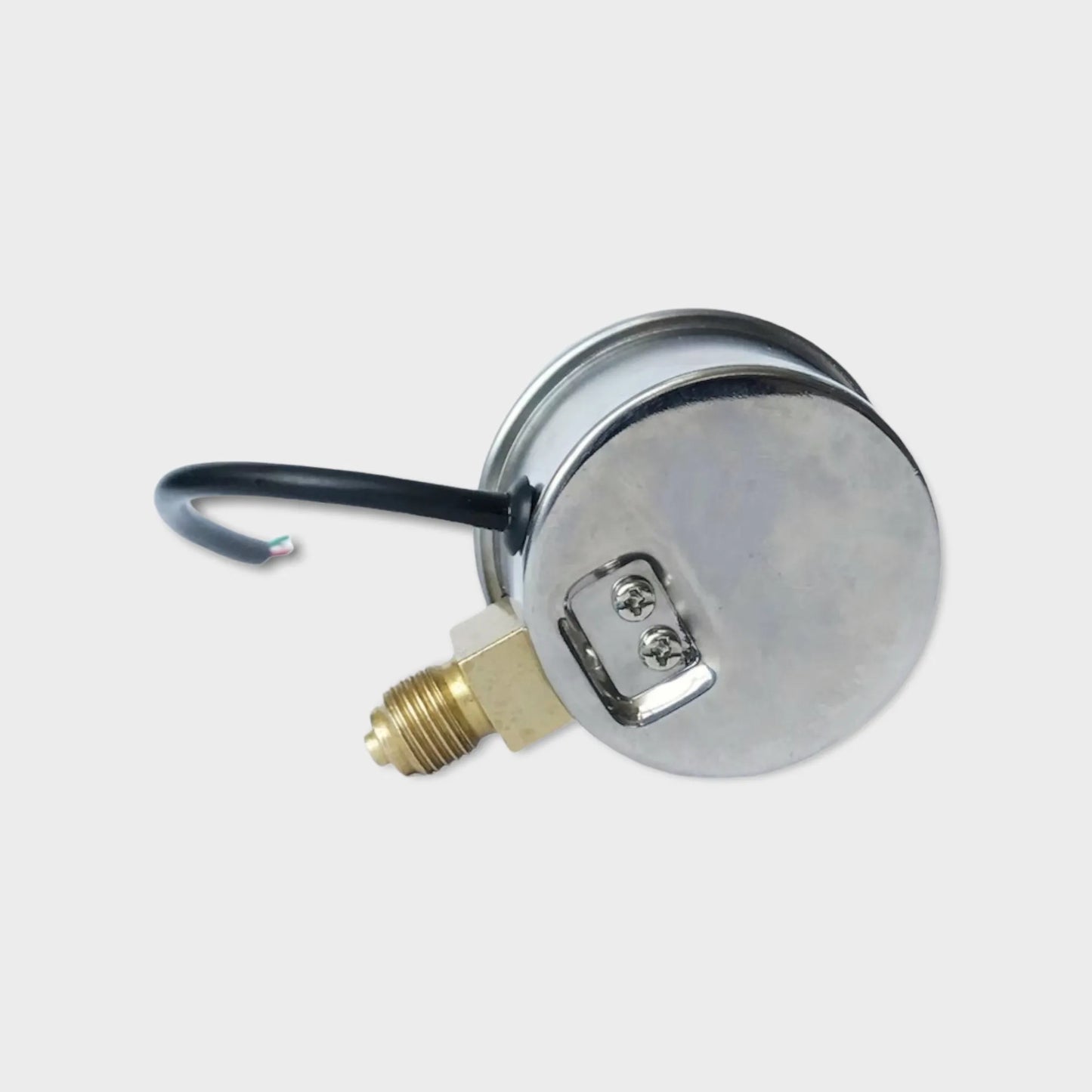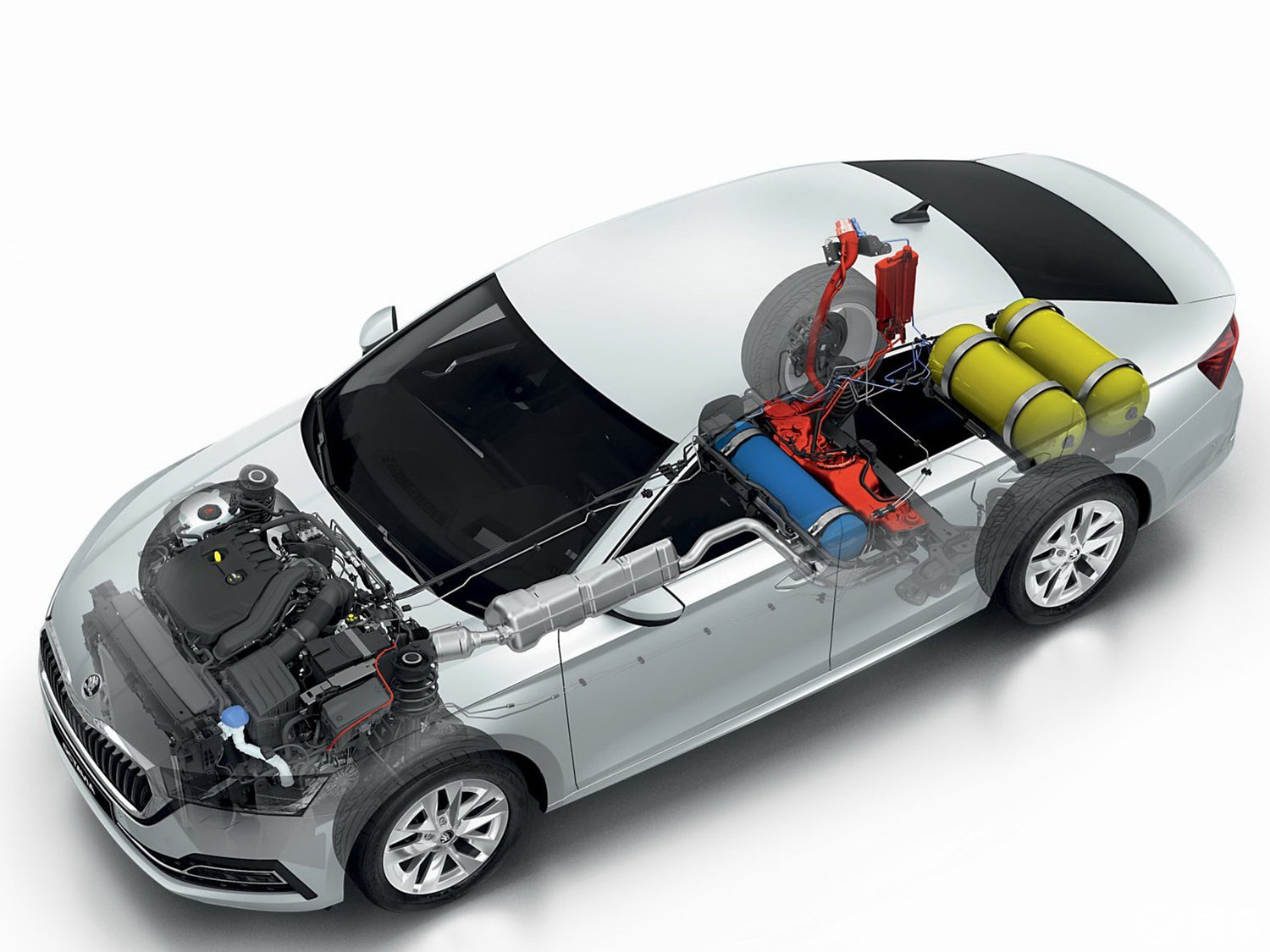 Applications
Measurement of the filling pressure in gas tanks for CNG vehicles
Special features

Non-contact optical sensor (wear-free)

Nominal size 2"(50 mm)

Robust steel case

Scale range 0/6,000 PSI

Payment & Shipping Terms

MOQ: 100 Pieces

Price: To be confirmed

Delivery Time: 3~5 weeks

Payment Term: T/T