Introducing the 2.5 Inch Dial Vacuum Contact Pressure Gauge with Switch Contacts: Precision Monitoring and Control in One
Elevate your pressure measurement capabilities to a new level of accuracy and control with our 2.5 Inch Dial Vacuum Contact Pressure Gauge. This meticulously crafted gauge not only delivers precise pressure readings but also features switch contacts, allowing you to seamlessly integrate it into your monitoring and control systems.
Key Features:
1. 2.5 Inch Dial for Enhanced Visibility: The generously sized 2.5-inch dial offers exceptional visibility, making pressure readings clear and easily readable, even from a distance. Whether you're in a busy industrial setting or a laboratory environment, the dial ensures you can monitor pressures with confidence.
2. Contact Switch Functionality: What sets this pressure gauge apart is its integrated switch contacts. These contacts provide the capability to control electrical circuits based on pressure thresholds. This feature is invaluable for automating processes, triggering alarms, or managing safety protocols, offering a seamless blend of monitoring and control.
3. Precision at Its Core: Our pressure gauge is rigorously calibrated to deliver impeccable accuracy. The readings you obtain are consistently reliable, making it an indispensable tool for a wide range of applications.
4. Durable Construction: Crafted to endure the demands of various industries, this gauge features a robust construction designed to withstand the rigors of your operating environment. It's built to last and maintain optimal performance over time.
5. Versatile Applications: Whether you are in manufacturing, quality control, process management, or any application that demands precision pressure measurement and control, our 2.5 Inch Dial Vacuum Contact Pressure Gauge is engineered to excel.
6. Quick Installation and Integration: Designed for user-friendliness, this gauge facilitates quick and secure installation. Its integrated switch contacts can be easily integrated into your existing control systems, allowing you to maximize the benefits of automation and monitoring.
Elevate your pressure monitoring and control capabilities with our 2.5 Inch Dial Vacuum Contact Pressure Gauge. Experience the difference that precision, clarity, and switch contacts make in your applications, whether it's for quality assurance, safety management, or process automation.
Upgrade to the professional standard of pressure measurement and control. Choose our 2.5 Inch Dial Vacuum Contact Pressure Gauge with Switch Contacts, and enhance your capacity to monitor and manage pressure thresholds with accuracy and ease.
Invest in the future of precision monitoring and control. Order your Pressure Gauge with Switch Contacts today and gain the peace of mind that comes with reliable performance and seamless integration.
Dial Size
100mm

Case material

Stainless steel

Wetted parts

Stainless steel

Mount

Lower (Radial)
Connection

1/2 PT, NPT, G... M20*1.5

Liquid

Glycerin, Silicone oil, None

Custom options

Pressure range
Dial plate
Other process connection thread
Surface mounting flange
Mounting bracket
Share
View full details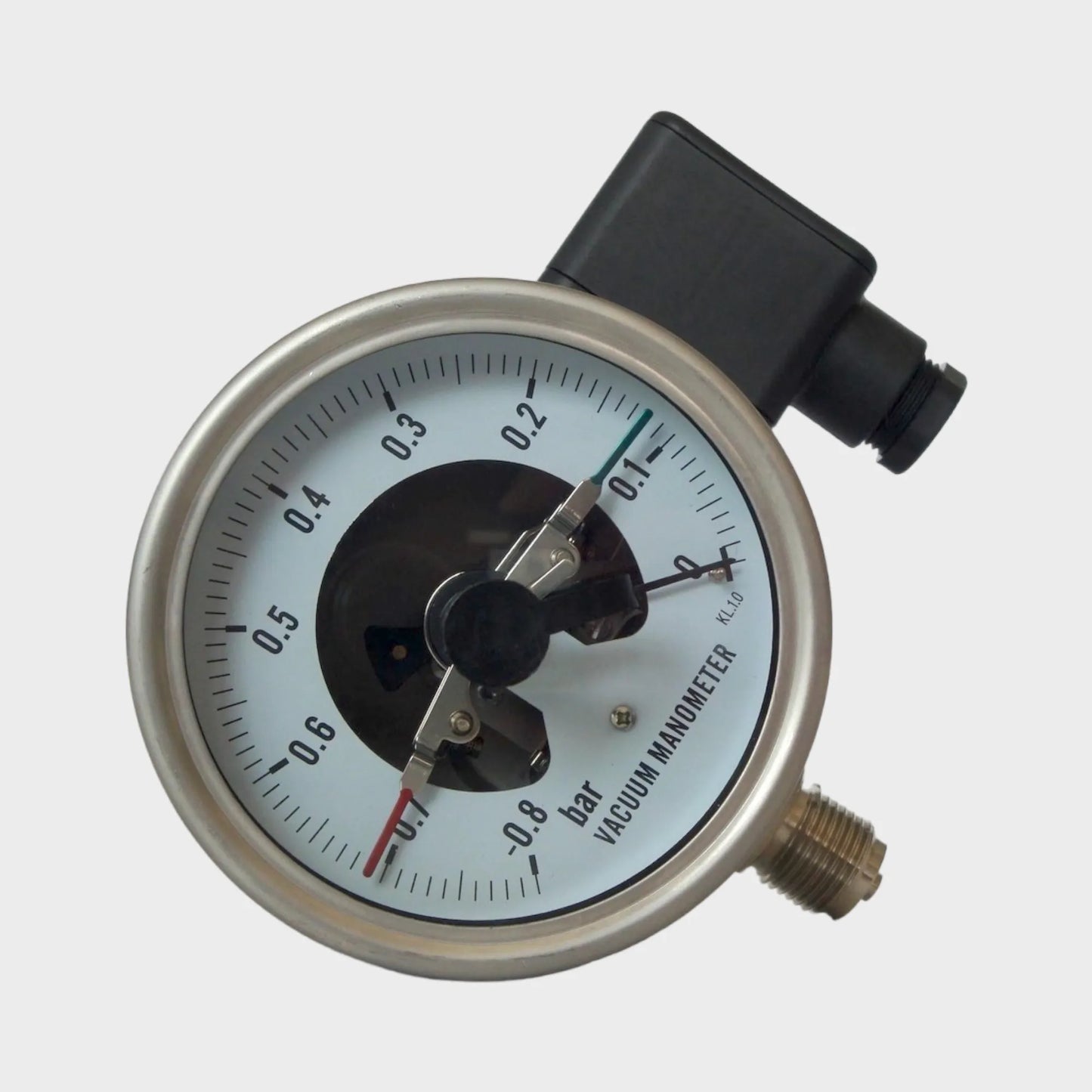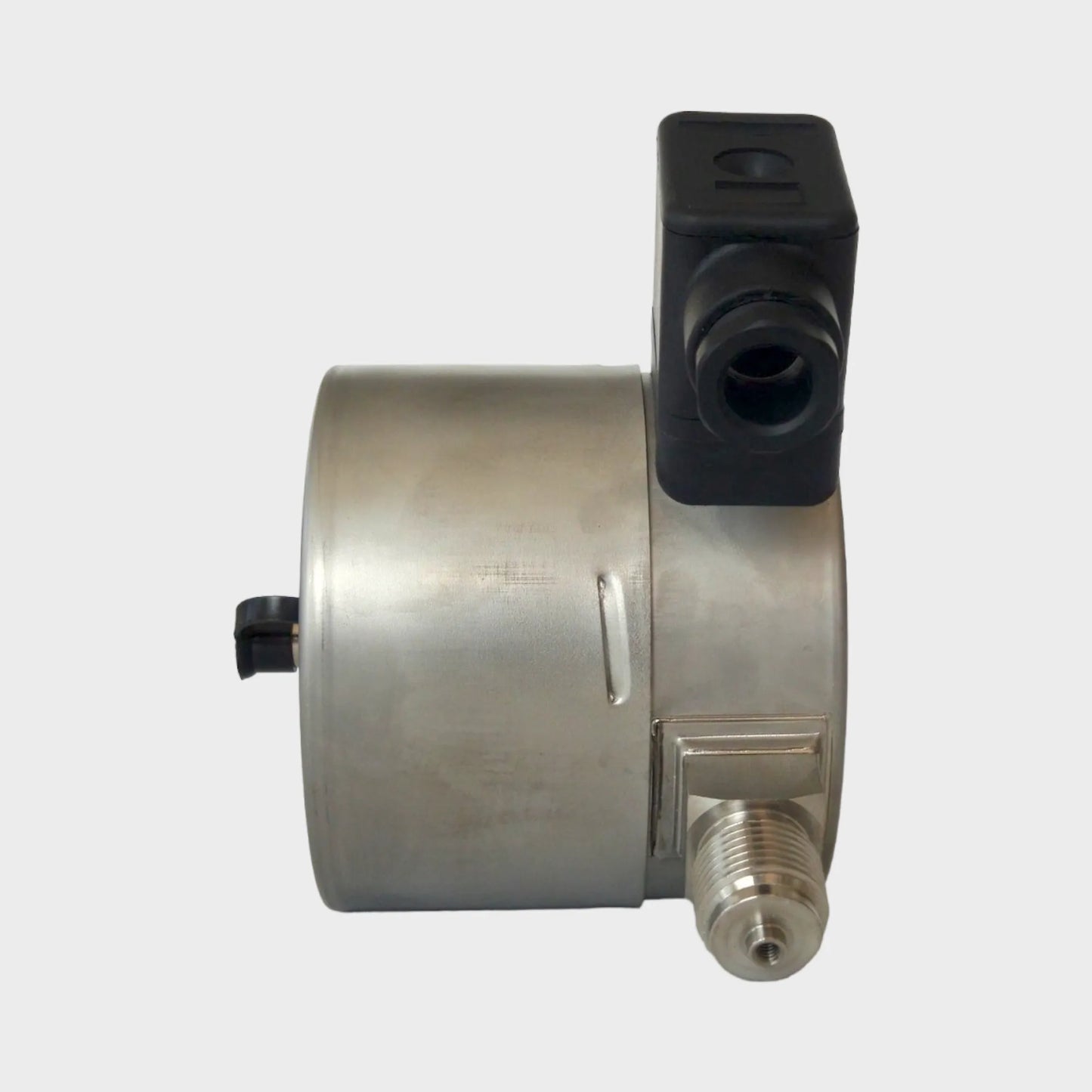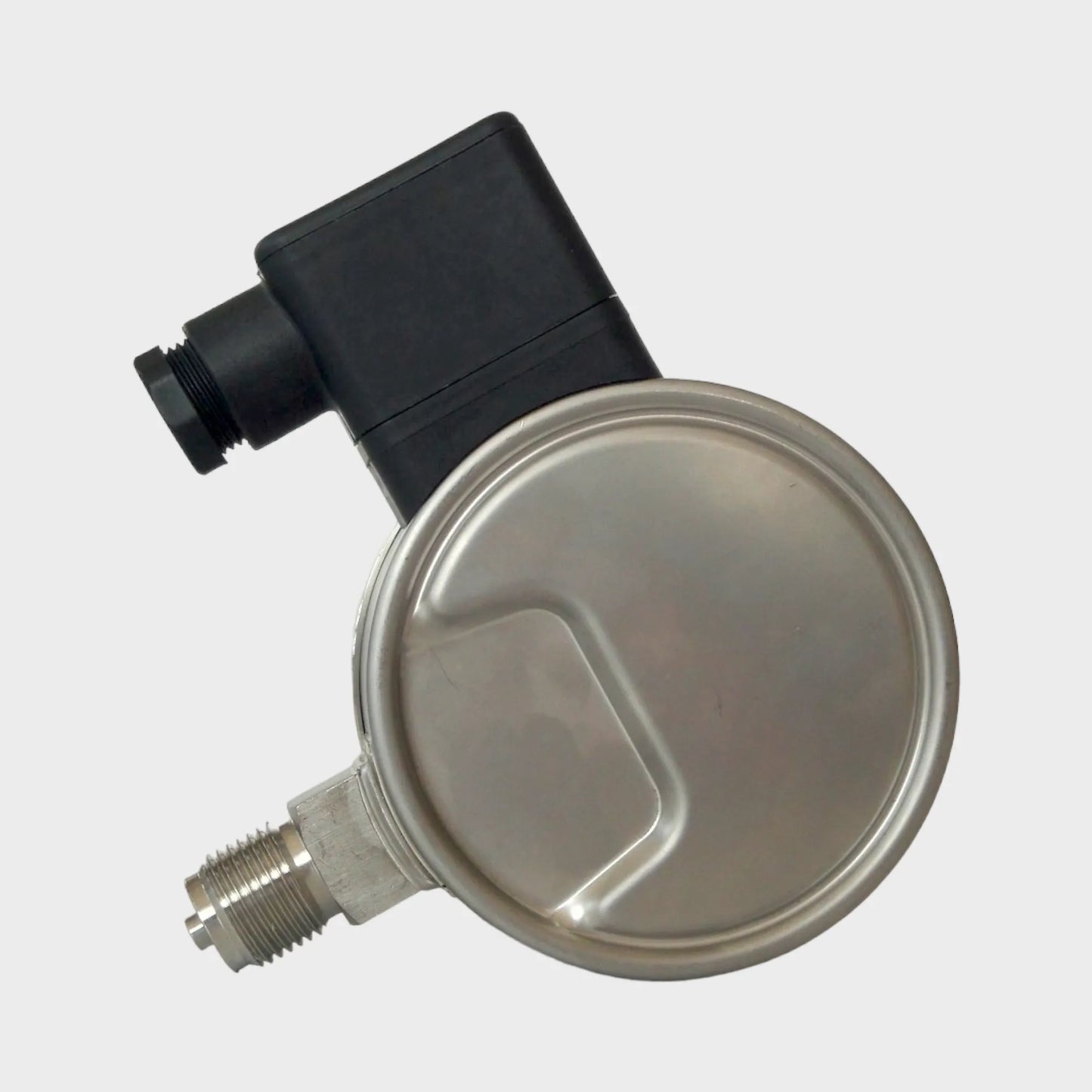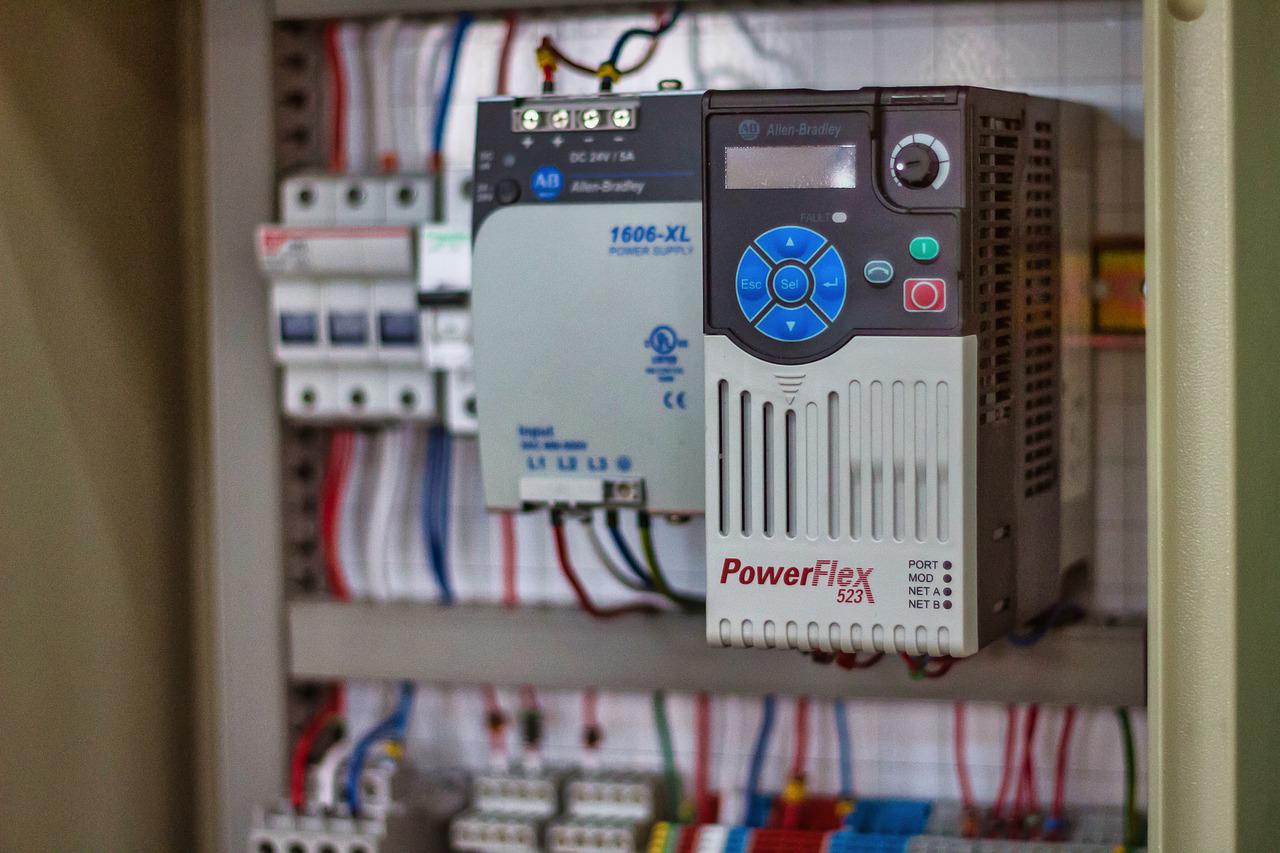 Applications
Control and regulation of industrial processes
Monitoring of plants and switching of circuits
For gaseous and liquid media that are not highly viscous or crystallising and will not attack copper alloy parts
Special features

High reliability and long service life

Up to 4 switch contacts per instrument

Instruments with electronic contacts for PLC applications

Contact gauges comply with DIN 16085

Payment & Shipping Terms

MOQ: 20 Pieces

Price: To be confirmed

Delivery Time: 3~5 weeks

Payment Term: T/T