The High Precision Manometer with a 6 Bar range, designed as a Liquid Filled Fuel Pressure Gauge, is an essential instrument engineered to provide accurate and dependable measurements of pressure in fuel systems. This specialized gauge is particularly valuable in applications where precise pressure monitoring of liquid fuels is critical for safety, efficiency, and optimal performance.
Key Features:
1. Accurate Pressure Measurement: This High Precision Manometer is calibrated to measure pressures up to 6 Bar, making it ideal for monitoring the pressure of liquid fuels in various contexts, such as automotive, industrial, or marine fuel systems.
2. Liquid-Filled Design: The gauge is liquid-filled, which means it is filled with a damping fluid (typically glycerin or silicone oil) to dampen needle movement. This feature minimizes the effects of vibration and pulsation, providing a stable and accurate reading even in dynamic operating conditions.
3. Fuel-Compatible Construction: It is designed with materials that are compatible with liquid fuels, ensuring long-term durability and reliability. This is essential to prevent corrosion or damage that could compromise the gauge's performance.
4. Precision Readout: The gauge features a highly visible and precise dial or display, typically calibrated in Bar units. This clear readout allows for quick and accurate assessment of fuel pressure conditions.
5. Versatile Mounting: The gauge is engineered for ease of installation and can be conveniently mounted in various orientations to suit the specific requirements of your fuel system.
6. Safety Assurance: Maintaining the correct fuel pressure is vital for the safe and efficient operation of engines and machinery. This manometer helps ensure that fuel pressure remains within safe limits, reducing the risk of damage or accidents.
7. Wide Range of Applications: The High Precision Manometer with a 6 Bar range is suitable for an array of applications, including but not limited to automotive fuel systems, industrial machinery, power generation, and marine engines.
8. Reliable Performance: With its high precision and liquid-filled design, this manometer provides consistent and dependable readings over time, contributing to the overall reliability and performance of your fuel system.
In conclusion, the High Precision Manometer with a 6 Bar range, specifically designed as a Liquid Filled Fuel Pressure Gauge, is a valuable instrument for anyone who needs accurate and stable pressure measurements in liquid fuel systems. Its durability, precision, and compatibility with various applications make it an essential tool for maintaining safety and efficiency in fuel-related operations.
Dial Size
160mm

Case material

Yellow painted steel

Wetted parts

Stainless steel

Mount

Lower (Radial)

Connection

1/2 PT, NPT, G... M20*1.5

Liquid

Glycerin, Silicone oil, None

Custom options

Pressure range
Dial plate
Other process connection thread
Surface mounting flange
Mounting bracket
Share
View full details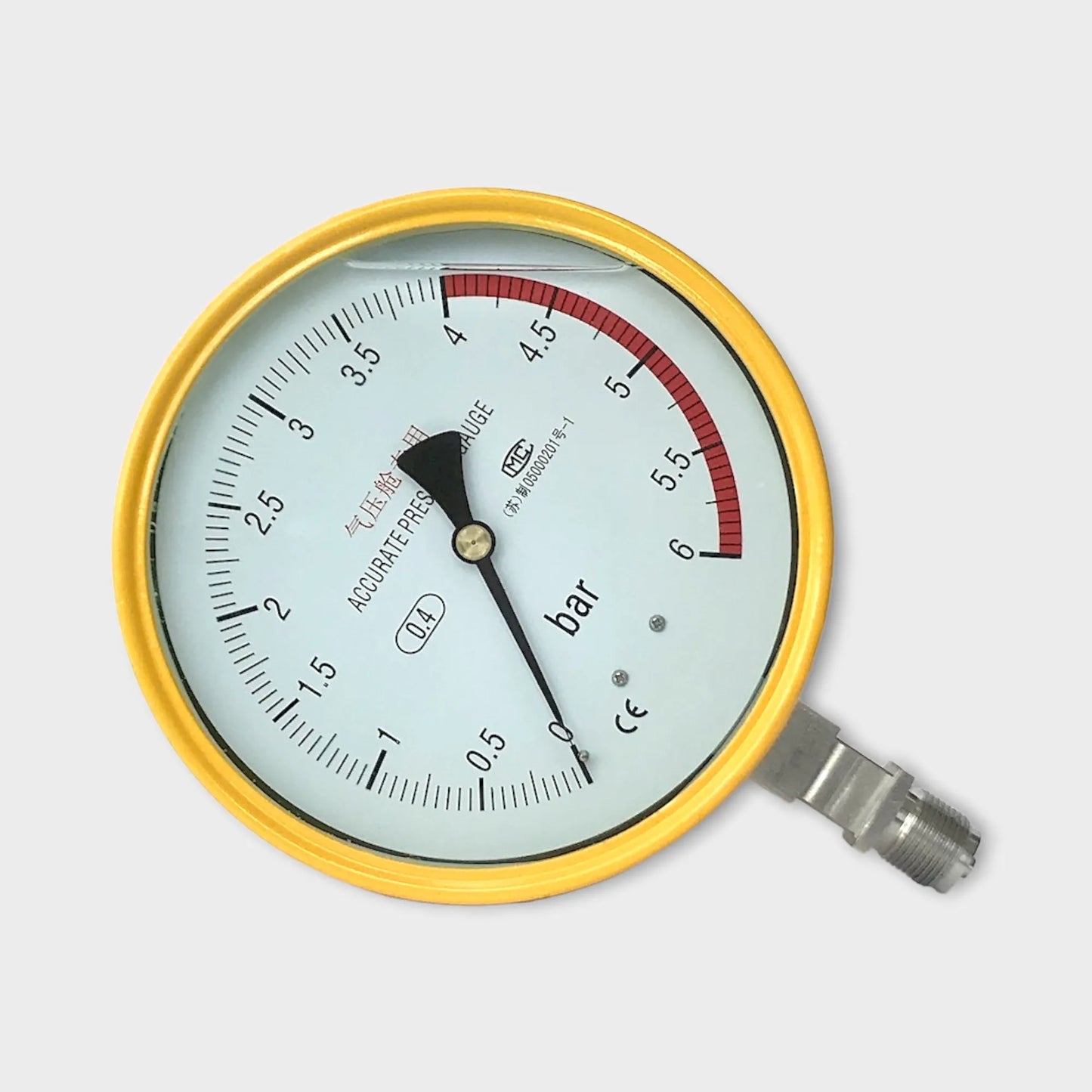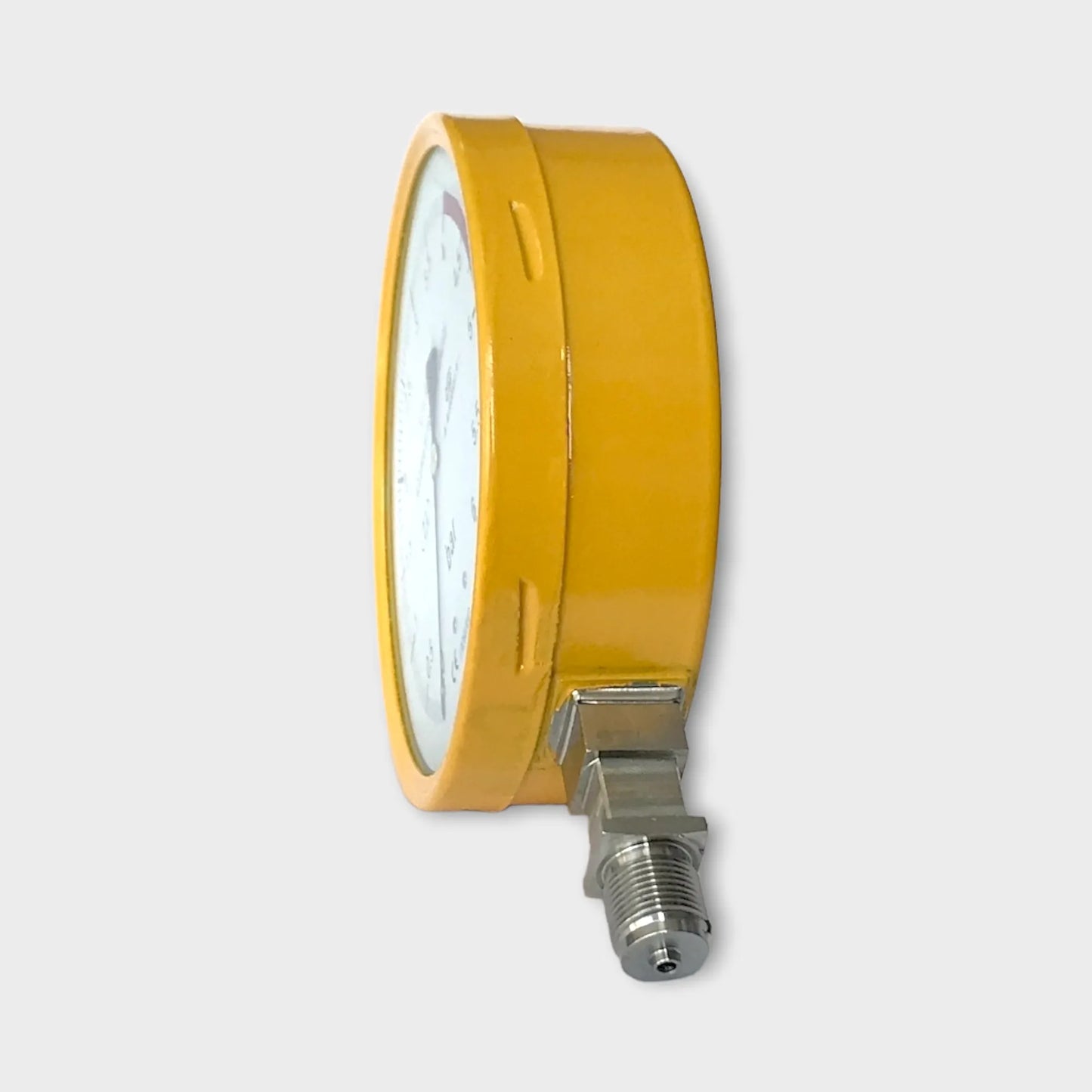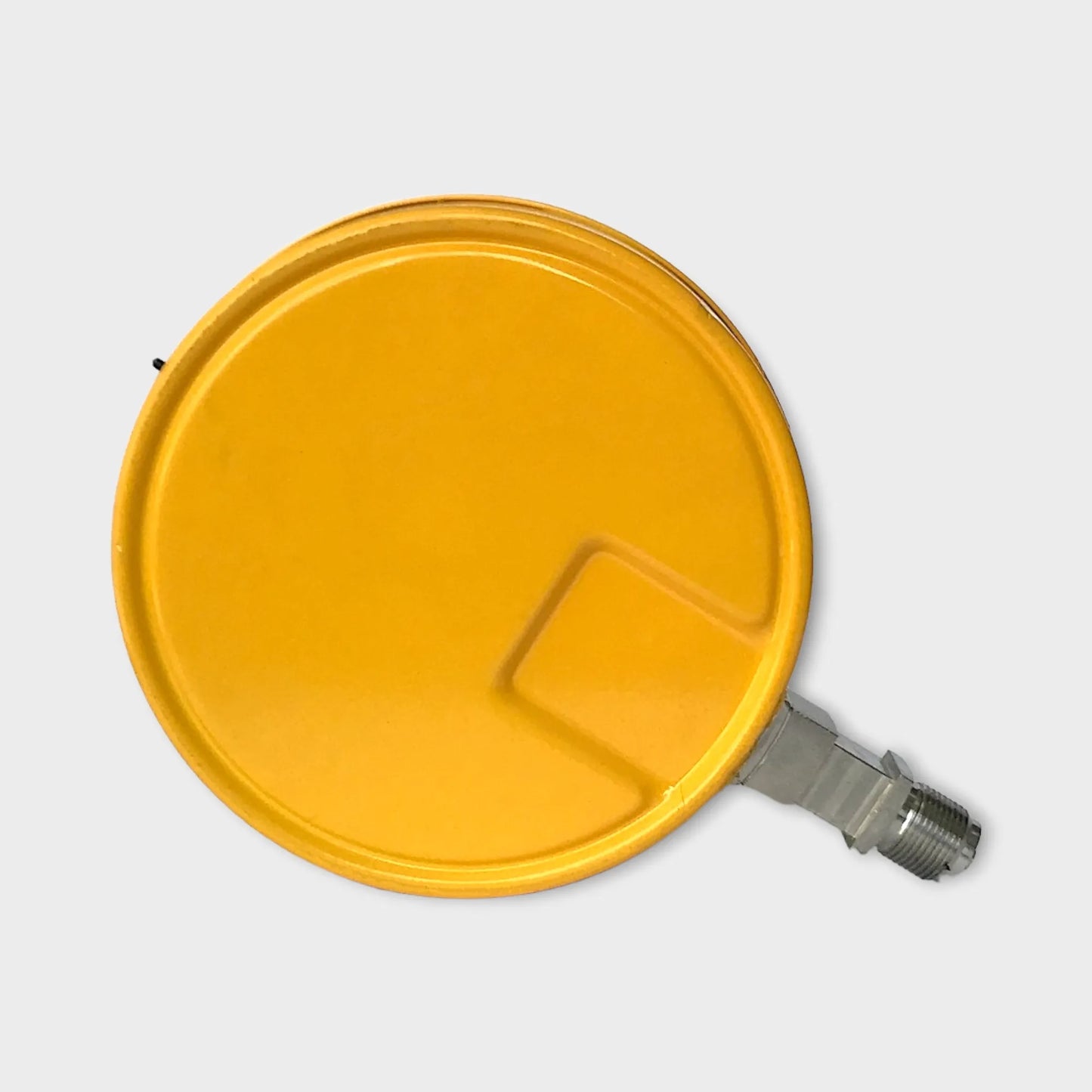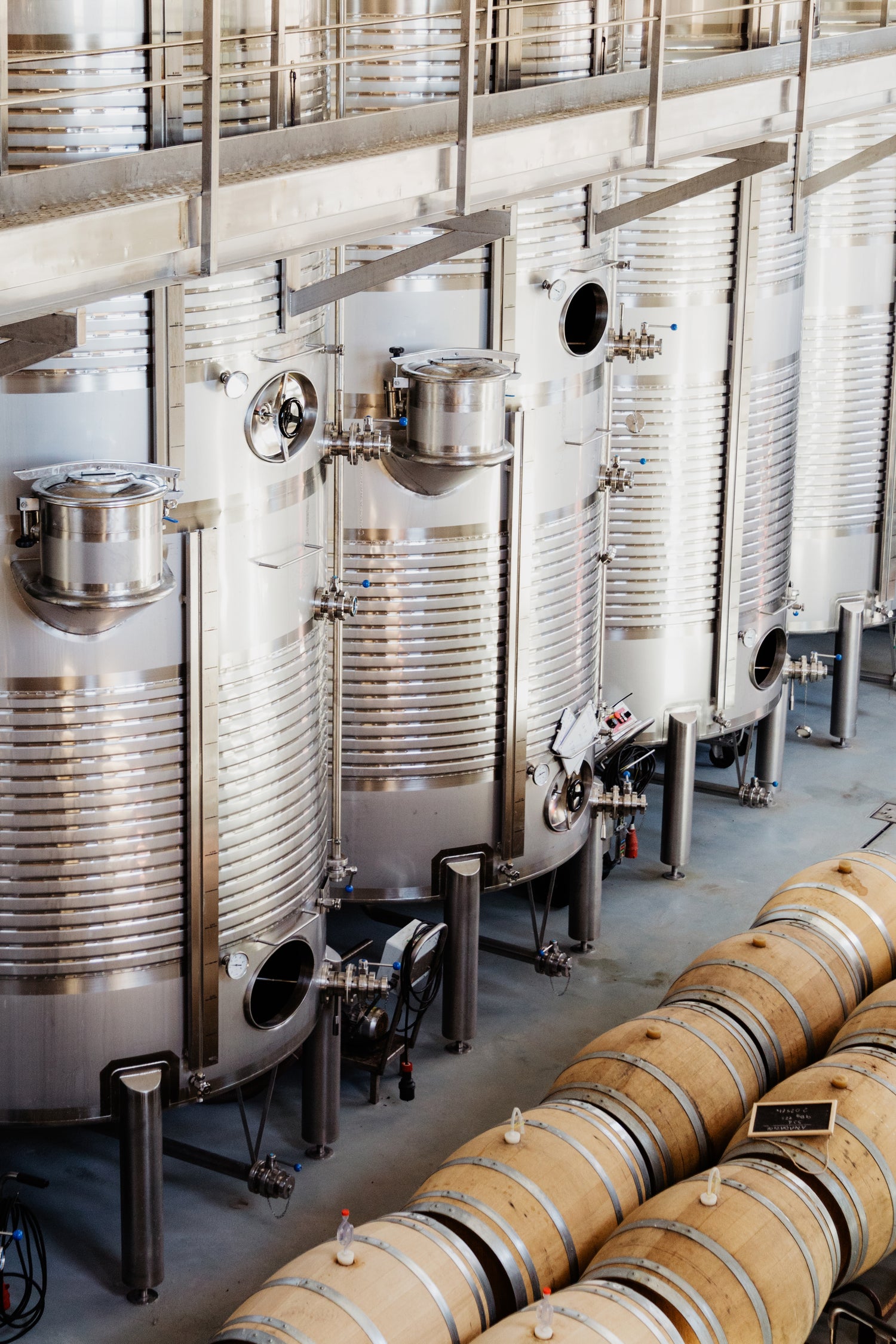 Applications
For gaseous and liquid aggressive media that are not highly viscous or crystallising, also in aggressive environments
Precision measurement in laboratories
High-accuracy pressure measurement, testing of indus- trial type pressure gauges
Increased safety requirements for personal protection
With liquid-filled case for applications with high dynamic pressure loads or vibrations
Special features

Safety pressure gauge with solid baffle wall designed in compliance with the requirements and test conditions of EN 837-1

Completely from stainless steel

Knife edge pointer for optimal accuracy of reading

Wear-resistant precision movement from stainless steel

Scale ranges from 0 … 0.6 to 0 … 1,600 bar [0 ... 10 psi to 0 ... 20,000 psi]

Payment & Shipping Terms

MOQ: 100 Pieces

Price: To be confirmed

Delivery Time: 3~5 weeks

Payment Term: T/T