A hydraulic pressure gauge with a rating of 2500 bar and constructed from stainless steel material, which is glycerin-filled, is a specialized instrument used to measure high-pressure levels in hydraulic systems. Here's a breakdown of its key characteristics:
1. Pressure Rating: This gauge is designed to measure pressures up to 2500 bar, which is an extremely high pressure level. This makes it suitable for applications involving heavy machinery, industrial equipment, and hydraulic systems where precision pressure monitoring is critical.
2. Material: The gauge is constructed from stainless steel. Stainless steel is a popular choice for high-pressure applications because it is durable, corrosion-resistant, and can withstand harsh environments. It ensures the gauge's longevity and accuracy.
3. Glycerin Filled: The gauge is glycerin-filled. Glycerin filling is common in pressure gauges as it dampens needle movement, reducing the effects of vibration and pulsation. This results in a steadier and more accurate pressure reading. Glycerin filling also helps protect the gauge internals from damage caused by rapid pressure fluctuations.
4. Hydraulic Applications: This type of pressure gauge is commonly used in hydraulic systems, which are found in various industries, including manufacturing, construction, and heavy equipment operation. The high pressure rating makes it suitable for monitoring hydraulic pressures in hydraulic presses, industrial machinery, and other high-pressure applications.
5. Accuracy: The accuracy of the gauge will depend on its design and specifications. Gauges used in critical applications often have high levels of accuracy and may be calibrated periodically to ensure precision.
6. Mounting Options: These gauges can be mounted in different ways, such as direct mount or panel mount, depending on the application's requirements.
7. Scale: The gauge will have a scale that displays pressure readings in bar units. The scale is designed to be easily readable to the user.
8. Safety: When working with high-pressure hydraulic systems, safety precautions are essential. Proper installation, regular maintenance, and adherence to safety guidelines are crucial to prevent accidents and damage.
Remember that specific gauge models may have additional features or variations, and it's essential to choose the one that best suits your application and meets any regulatory or industry standards. Additionally, ensure that the gauge is installed, calibrated, and maintained correctly to ensure accurate and reliable pressure measurements in your hydraulic system.
Dial Size
100mm

Case material

Stainless steel

Wetted parts

Stainless steel

Mount

Radial
Connection

1/2 PT, NPT, G... M20*1.5

Liquid

Glycerin, Silicone oil, None

Custom options

Pressure range
Dial plate
Other process connection thread
Surface mounting flange
Mounting bracket
Share
View full details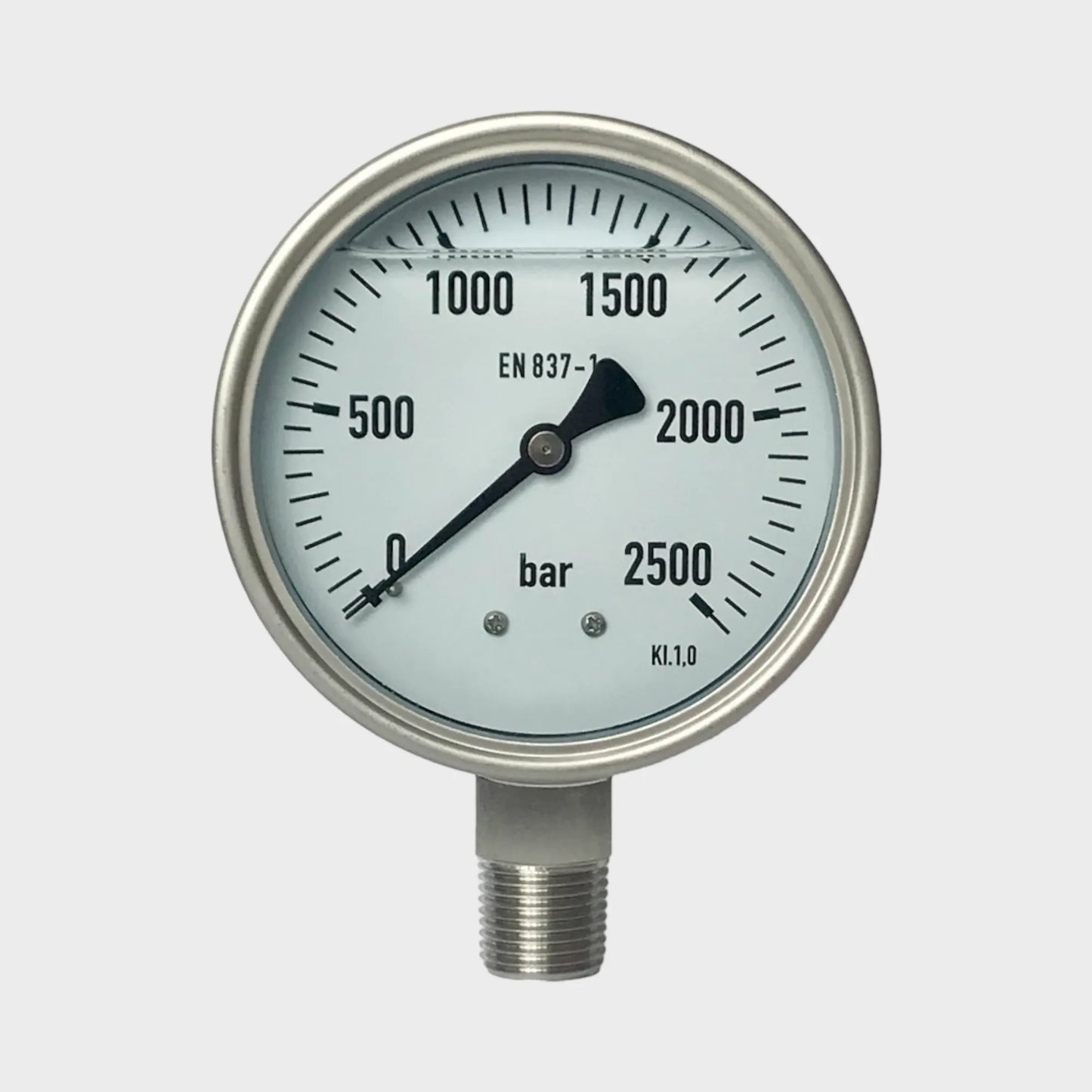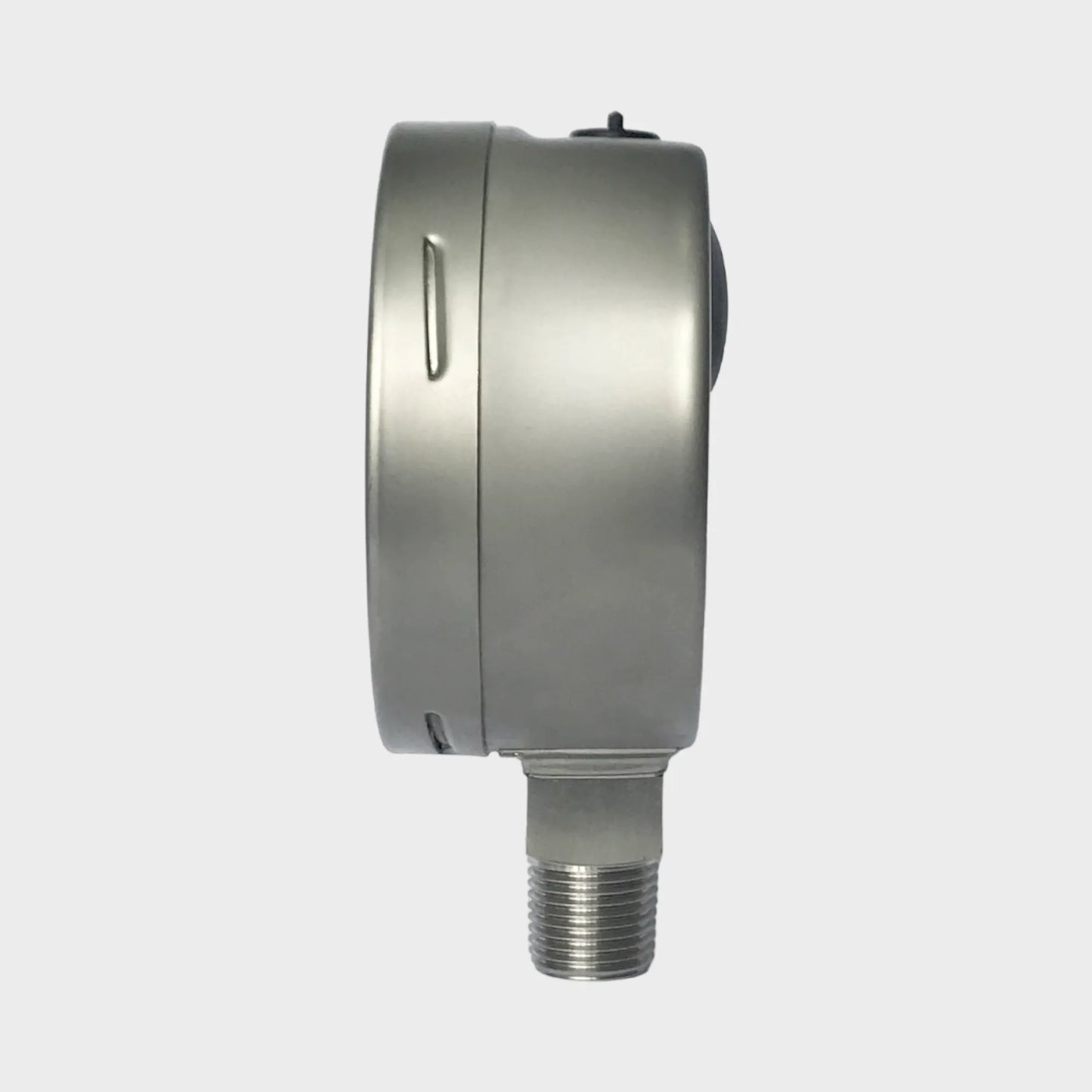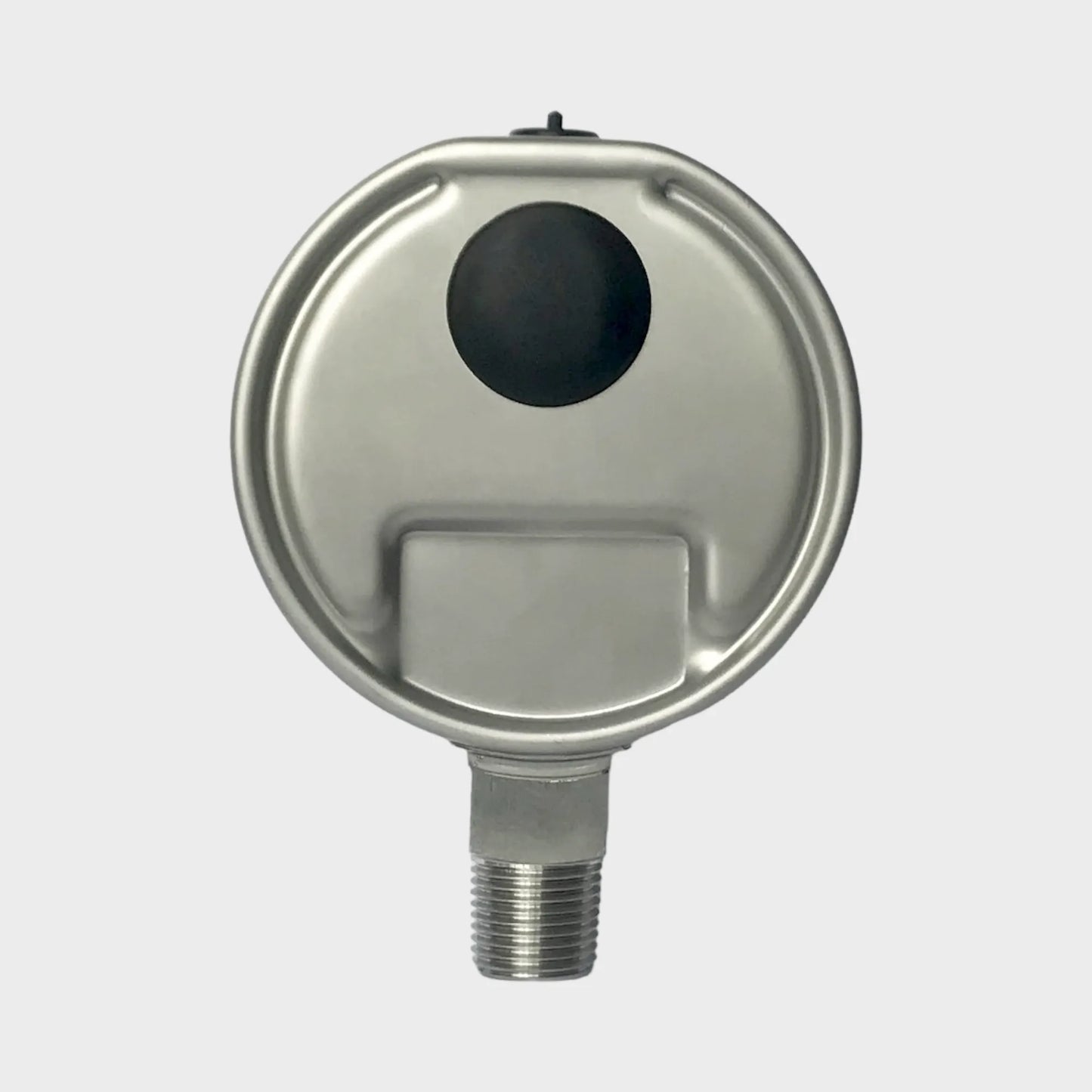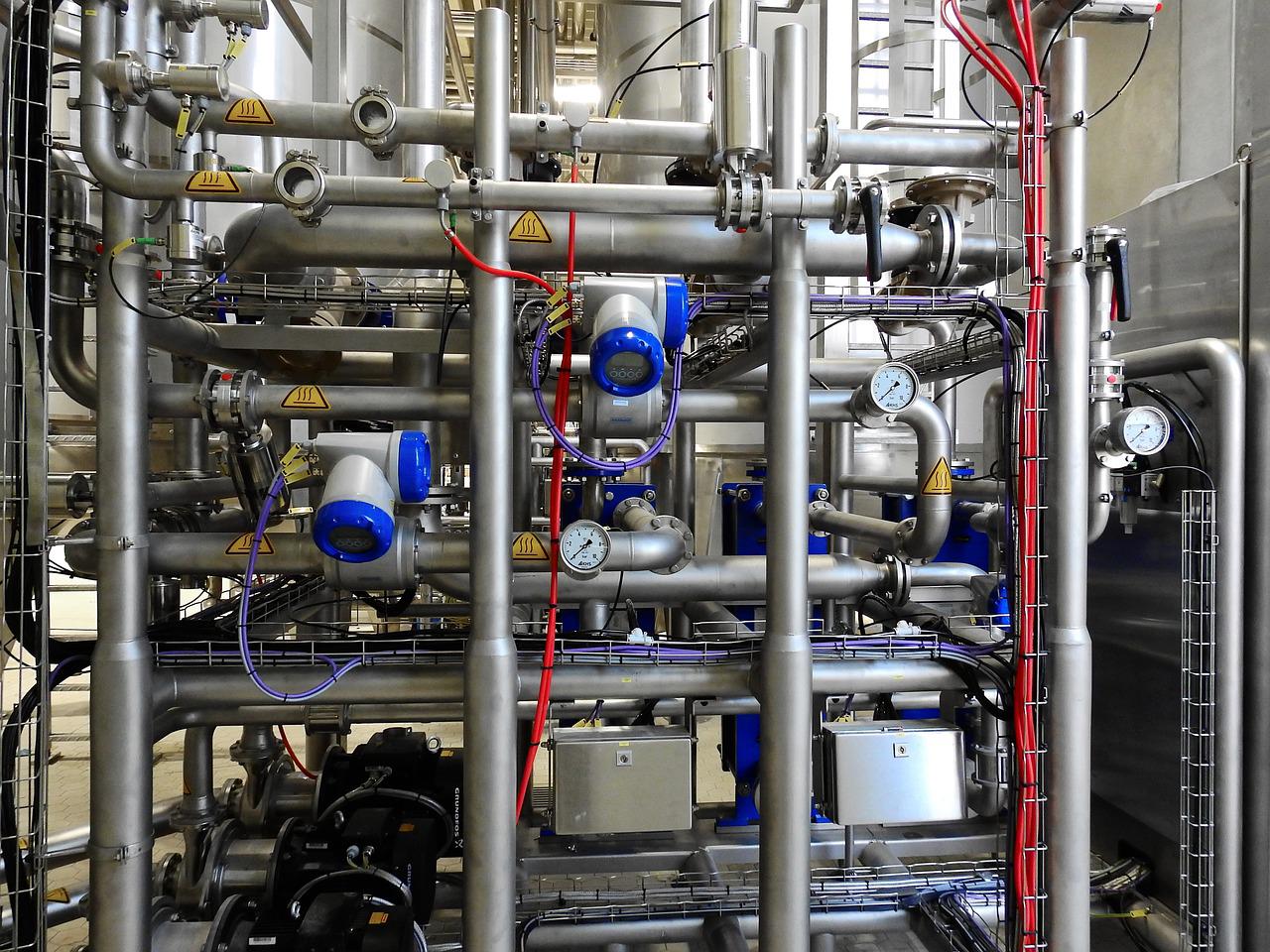 Applications
For aggressive gaseous and liquid media that are not highly crystallising, also operates in aggressive environments
Oil and gas industry, chemical and petrochemical industry, pumbling and HVAC, hydraulics and pneumatics
Machine building and general plant construction
Special features

Excellent load cycle stability and shock resistance

Design per EN 837-1

Completely from stainless steel

Scale ranges up to 0 ... 1600 bar

Payment & Shipping Terms

MOQ: 100 Pieces

Price: To be confirmed

Delivery Time: 3~5 weeks

Payment Term: T/T