The "Low Air Pressure Gauge" has the following features:
1. Pressure Range: The specific pressure range in millibars (mbar) is not provided, but it is designated as a "Low Air Pressure Gauge." This suggests that it is designed to measure relatively low air pressures, which could typically be in the range of a few millibars to a few hundred millibars.
2. Dial Size: The gauge features a 4-inch dial size. This means the gauge has a large, easily readable display face.
3. Material: The gauge is made from SS316L material, which is a type of stainless steel known for its corrosion resistance and suitability for applications in various environments, including those with exposure to moisture and potentially corrosive substances.
4. Origin: It's indicated as "Made In China," which means the gauge was manufactured in China.
The "Low Air Pressure Gauge" with a stainless steel (SS316L) construction is suitable for applications where air pressure measurements are required within a lower pressure range. It's important to note that specific pressure range details, such as the minimum and maximum values in mbar, are typically provided for such gauges, allowing you to choose the gauge that best fits your specific application needs.
These types of gauges can be used in various applications where low air pressure is involved, such as in HVAC systems, pneumatic equipment, laboratory instruments, and other applications where precise monitoring of low-pressure conditions is essential. Proper installation and calibration are necessary to ensure accurate measurements.
Dial Size
100mm

Case material

Stainless steel

Wetted parts

Stainless steel

Mount

Bottom
Connection

1/2 PT, NPT, G... M20*1.5

Custom options

Other pressure connections
Custom dial layout
Surface mounting flange
Mounting bracket
Other pressure scales available. bar, kPa, MPa, kg/cm² and dual scales
Share
View full details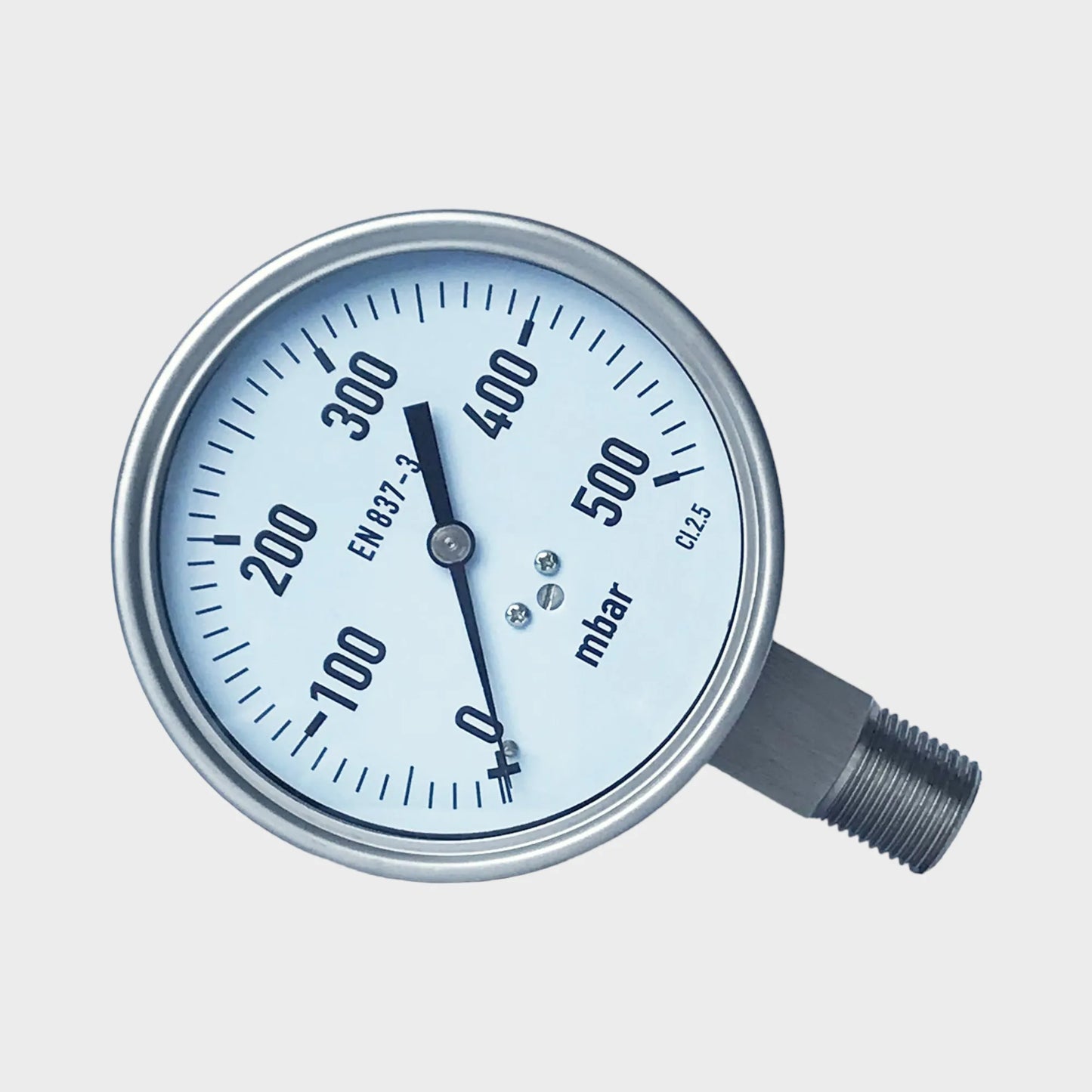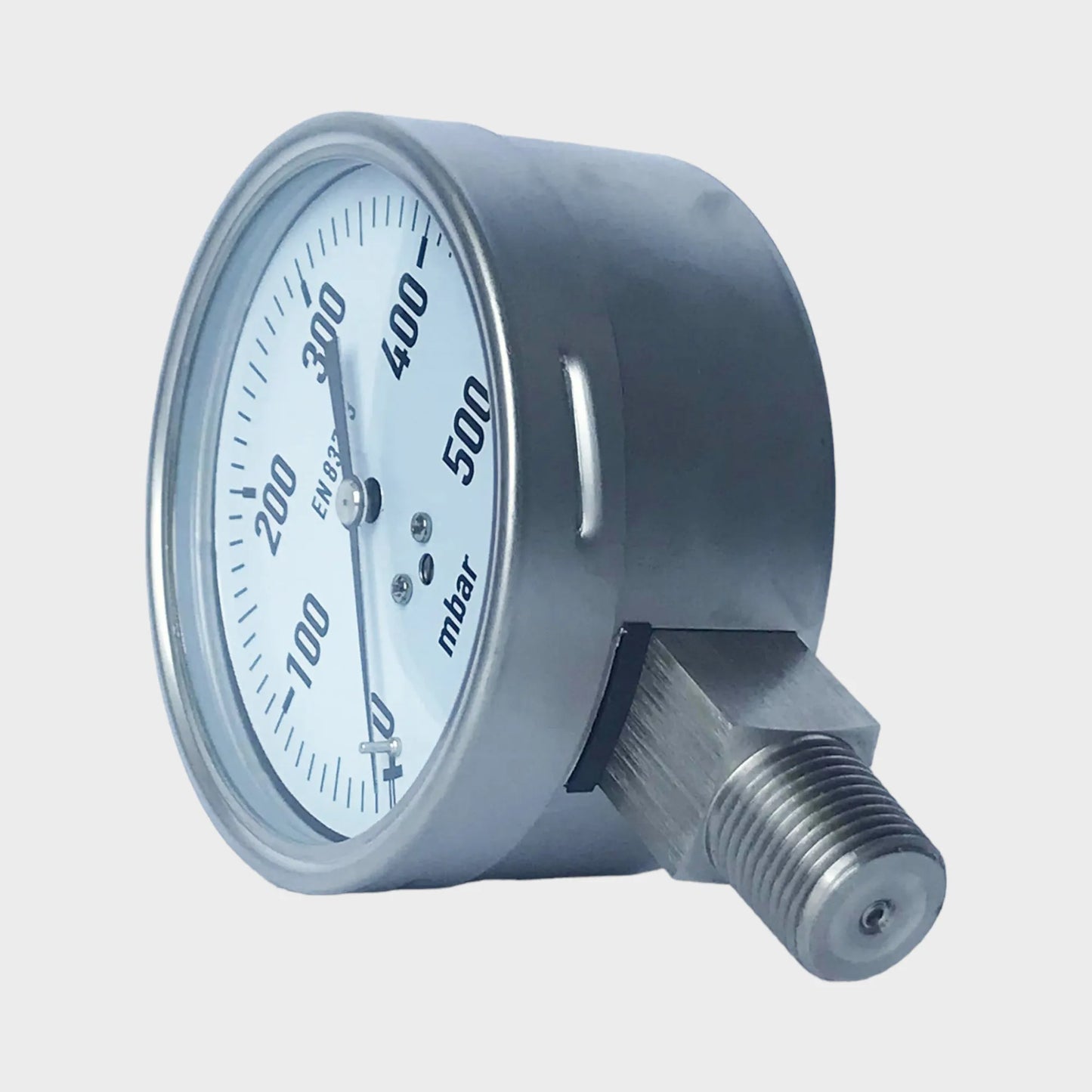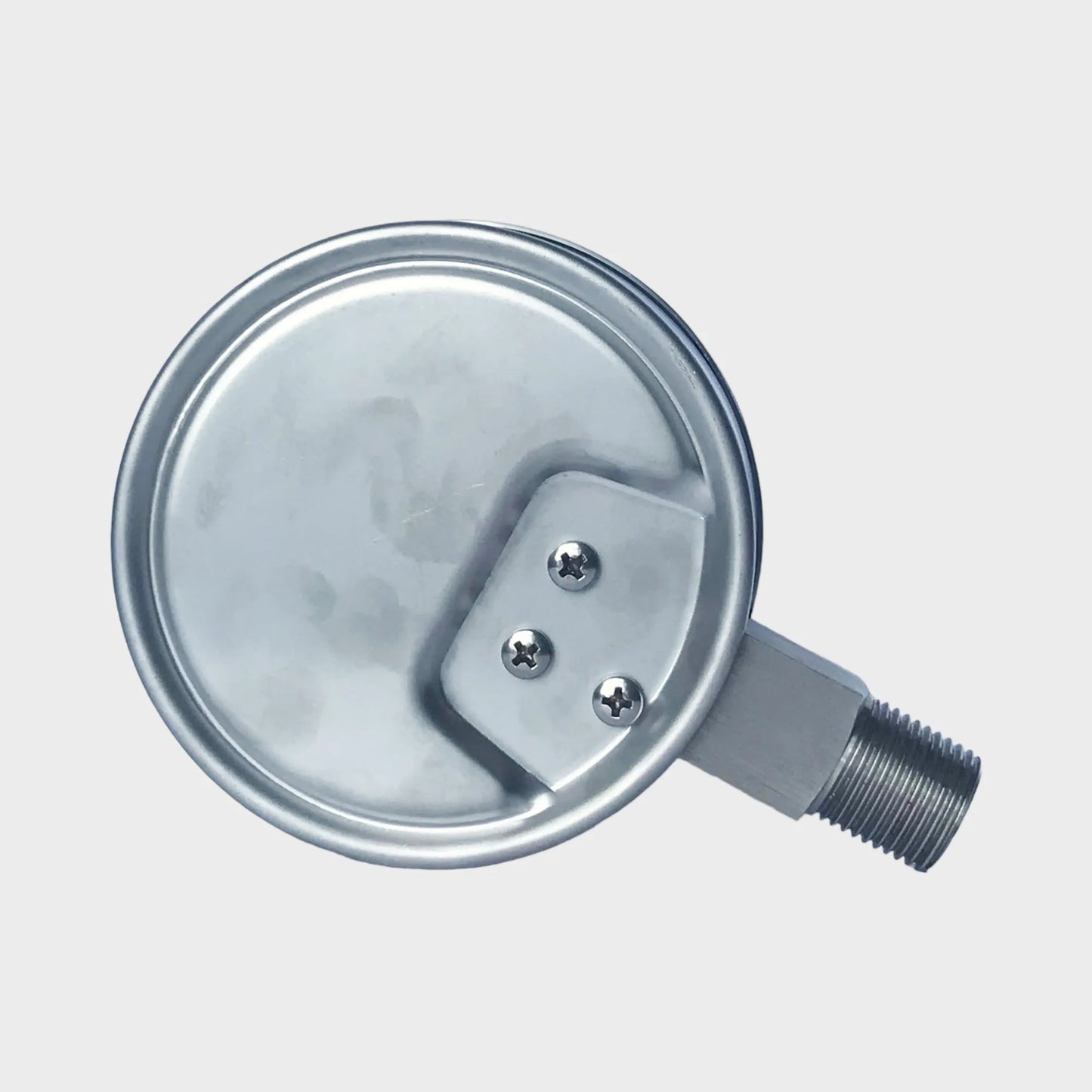 Applications
Low pressure gauge for applications in a controlled environment
Low pressure pneumatic systems
Ideal for measuring pressure, vacuum in medical, environmental, and laboratory applications for content and filter monitoring
For gaseous, dry and non-aggresive media
Special features

Front zero adjustment

Special connections on request

Scale ranges from 0/10 InWC (25 mbar)

Payment & Shipping Terms

MOQ: 100 Pieces

Price: To be confirmed

Delivery Time: 3~5 weeks

Payment Term: T/T