Introducing the Low Pressure Gauge 80 cmH2O Chromed Steel Vacuum Manometer - Precision at Your Fingertips!
Are you in search of a dependable and accurate pressure gauge for your low-pressure applications? Look no further! Our Low Pressure Gauge 80 cmH2O Chromed Steel Vacuum Manometer is the perfect solution, designed to provide you with unparalleled precision and reliability when monitoring low-pressure systems.
Key Features:
1. Pinpoint Accuracy: Our vacuum manometer is engineered to deliver pinpoint accuracy in low-pressure environments, ensuring you can confidently monitor and control pressure levels with ease and precision.
2. Chromed Steel Construction: Crafted from high-quality chromed steel, this pressure gauge is not only built to last but also resistant to corrosion and wear, making it ideal for long-term use even in demanding conditions.
3. Optimal Range: With a range of 80 cmH2O (centimeters of water column), this gauge is perfectly calibrated for applications where low-pressure measurements are critical, such as medical equipment, scientific instruments, and HVAC systems.
4. Large Dial Display: The generously sized dial display provides clear and easy-to-read measurements. The high-contrast markings and needle ensure that you can quickly assess pressure levels, even in low-light or high-stress situations.
5. Versatile Mounting Options: Whether you need panel mounting or standalone placement, this vacuum manometer offers versatile mounting options to suit your specific requirements, simplifying installation.
6. Built for Reliability: Our commitment to quality means this gauge is designed for reliability, minimizing the need for frequent maintenance or replacements. You can trust it to perform consistently over an extended lifespan.
7. Wide Application Range: From medical devices and laboratory equipment to HVAC systems and industrial applications, our low-pressure gauge is the perfect choice for professionals and enthusiasts seeking precise pressure monitoring.
8. Easy Calibration: Calibration and adjustments are hassle-free, ensuring that your gauge remains accurate and dependable throughout its lifespan.
Upgrade your low-pressure monitoring capabilities with our Low Pressure Gauge 80 cmH2O Chromed Steel Vacuum Manometer. Say goodbye to guesswork and unreliable readings. Invest in precision, durability, and peace of mind for all your low-pressure applications.
Whether you're a medical professional, scientist, technician, or hobbyist, this pressure gauge will become an indispensable tool in your arsenal. Don't compromise on accuracy and reliability. Order your Low Pressure Gauge today and experience pressure monitoring excellence like never before!
Dial Size
63mm

Case material

Chromed steel

Wetted parts

Brass

Mount

Center back
Connection

1/4 PT, NPT, G... M14*1.5

Custom options

Pressure range
Dial plate
Other process connection thread
Surface mounting flange
Mounting bracket
Share
View full details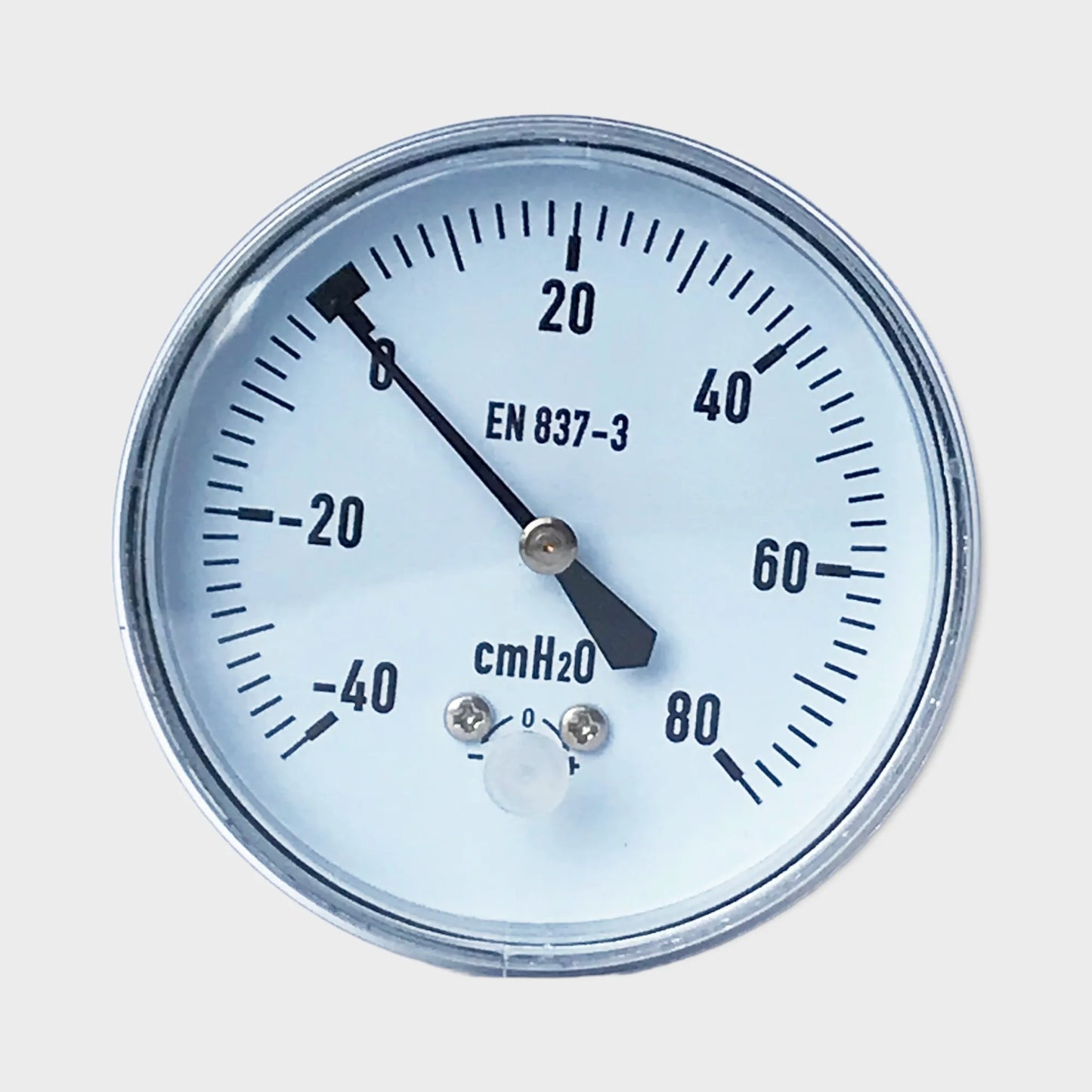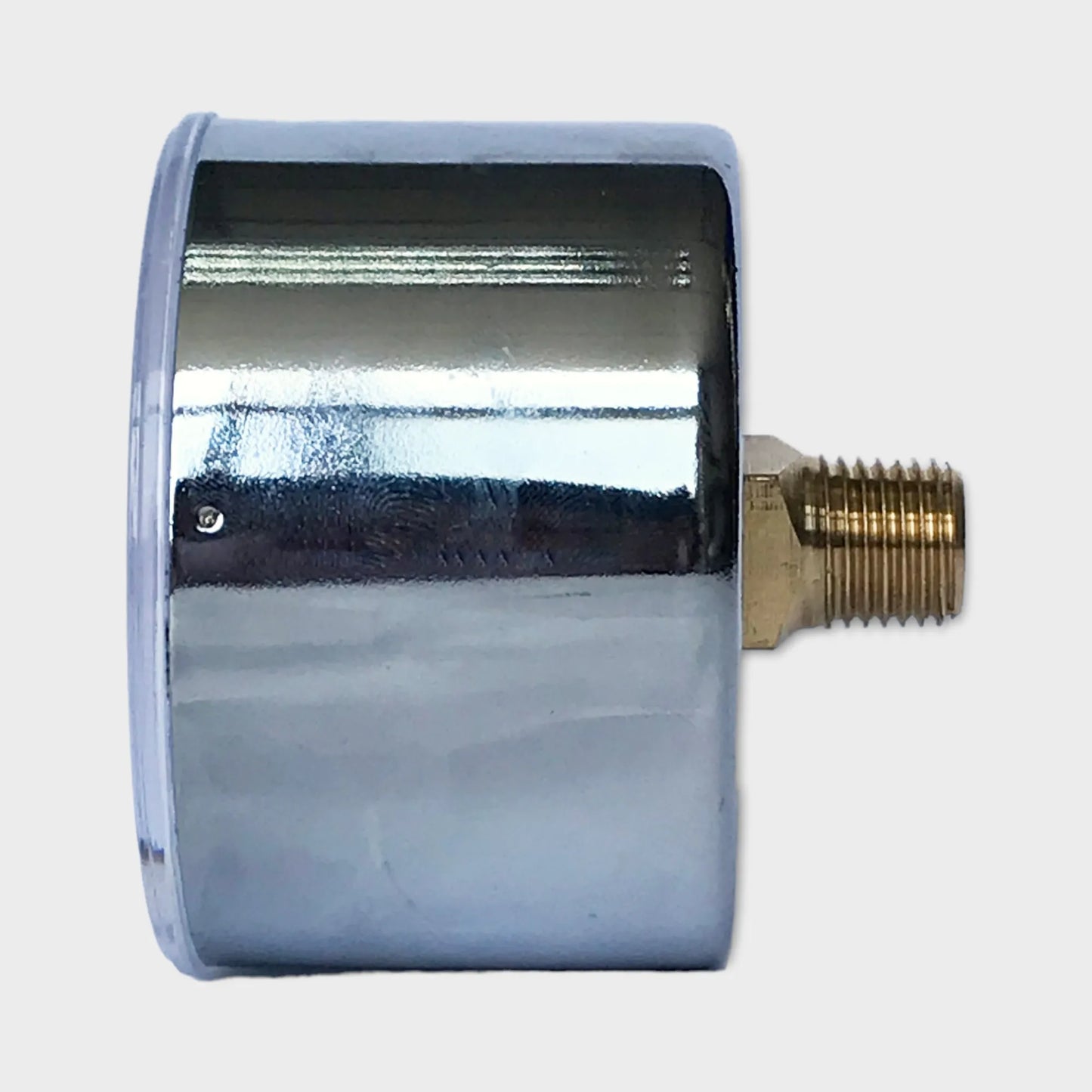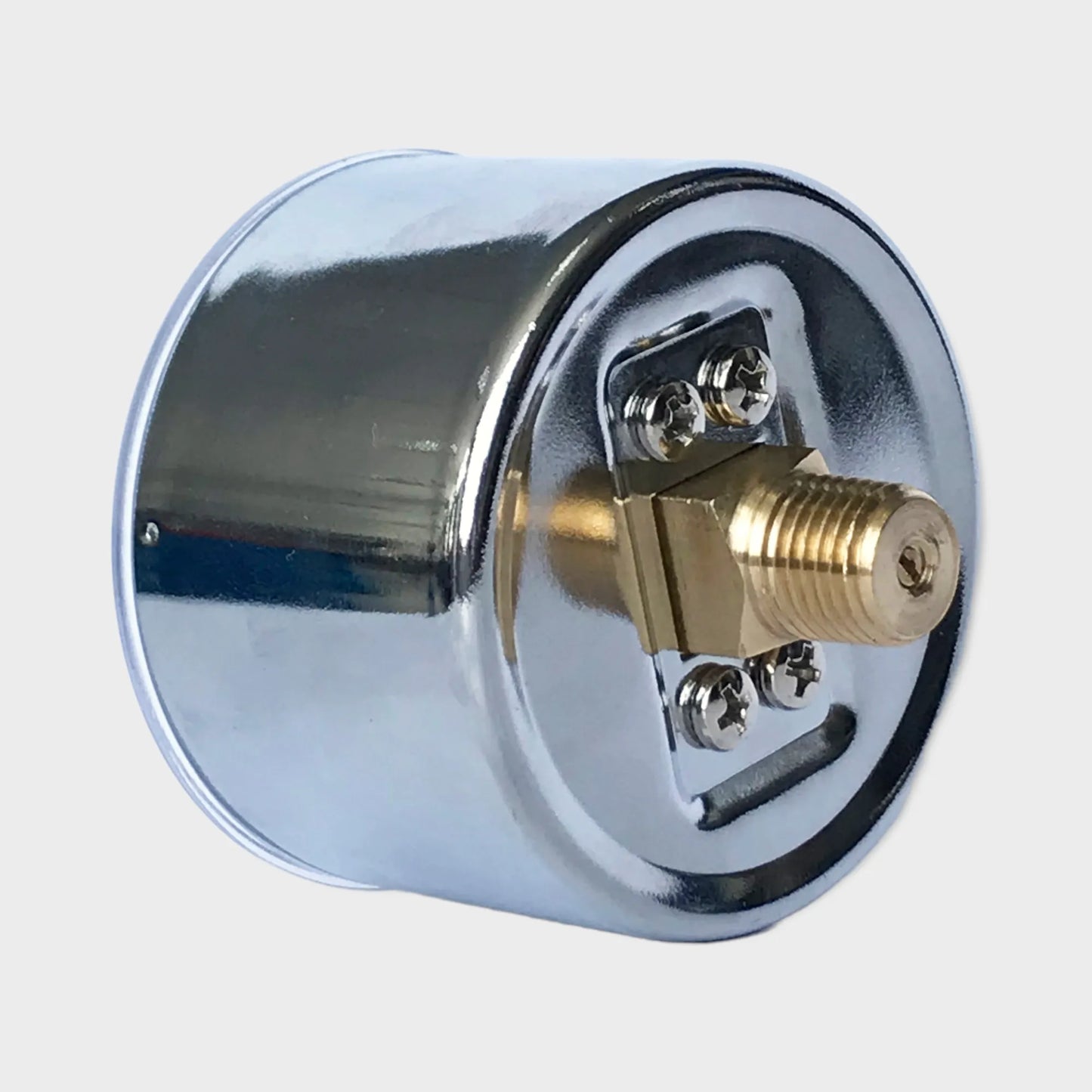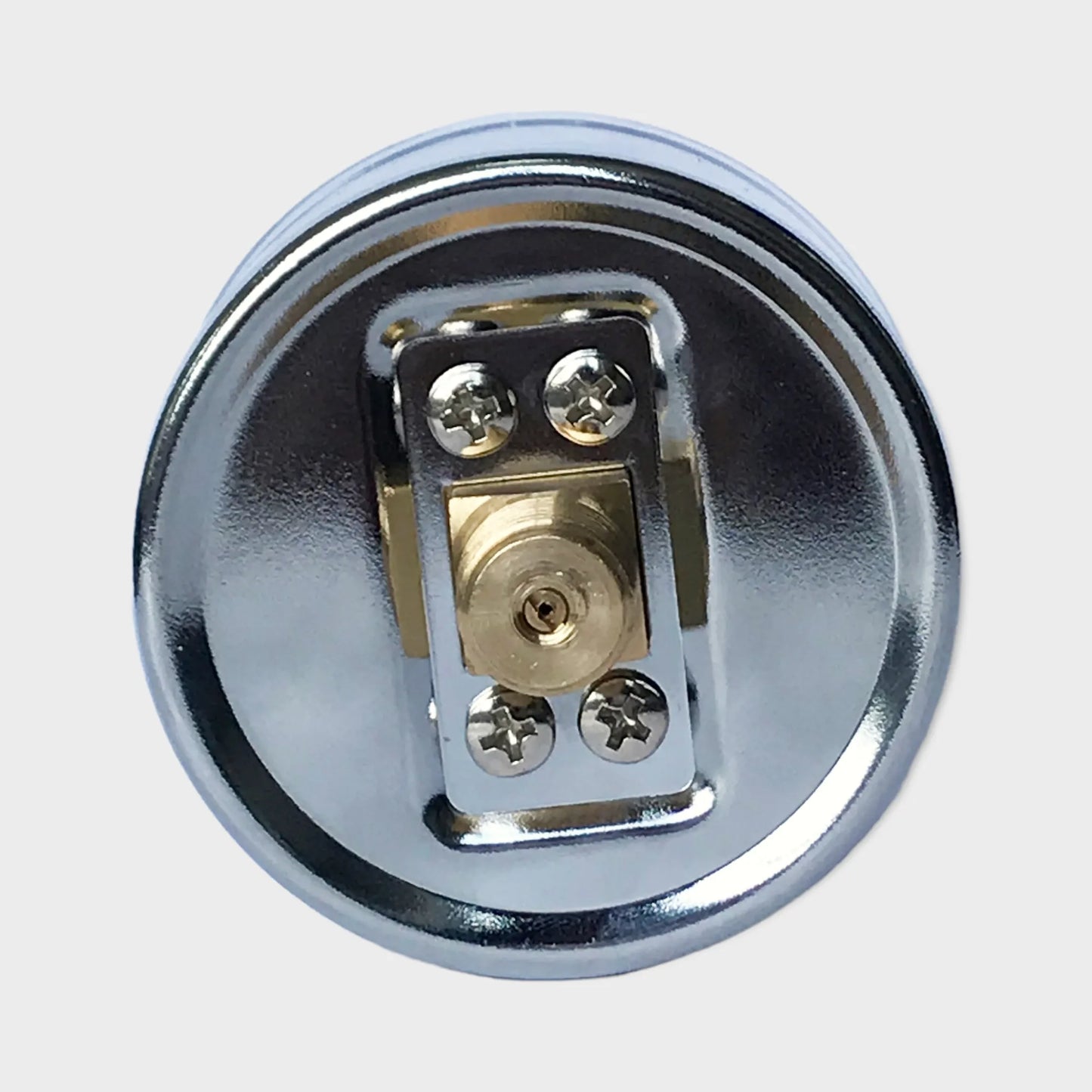 Applications
Low pressure gauge for applications in a controlled environment
Low pressure pneumatic systems
Ideal for measuring pressure, vacuum in medical, environmental, and laboratory applications for content and filter monitoring
For gaseous, dry and non-aggresive media
Special features

Front zero adjustment

Special connections on request

Scale ranges from 0/10 InWC (25 mbar)

Payment & Shipping Terms

MOQ: 100 Pieces

Price: To be confirmed

Delivery Time: 3~5 weeks

Payment Term: T/T