The Manometer for Gas Pressure with a 150mm stainless steel casing and a pressure range of 300 PSI is a robust and dependable instrument designed for precise measurement of gas pressure in various industrial and commercial applications.
Key Features:
1. Gas Pressure Measurement: This manometer is specifically engineered for measuring gas pressure. It is well-suited for monitoring pressures in gas pipelines, HVAC systems, industrial processes, and other applications where accurate gas pressure control is essential.
2. Durable Stainless Steel Casing: The gauge features a 150mm stainless steel casing, which offers excellent resistance to corrosion and mechanical damage. This robust construction ensures that the gauge can withstand harsh environmental conditions and provides long-lasting durability.
3. Pressure Range: With a pressure range of 300 PSI (pounds per square inch), this manometer is capable of measuring a wide spectrum of gas pressure levels, making it suitable for both low and high-pressure gas systems.
4. Clear and Easy-to-Read Display: Equipped with a large, easy-to-read dial, typically calibrated in PSI units, the manometer provides a clear visual representation of gas pressure readings, allowing for quick and accurate assessment.
5. Versatile Mounting Options: The manometer can be mounted in various orientations, making it adaptable to different installation requirements and ensuring ease of use in various applications.
6. Wide Range of Applications: This manometer can be employed in diverse industries and settings, including gas distribution, manufacturing, petrochemical, and more, where precise gas pressure monitoring is crucial for safety and operational efficiency.
7. Safety Assurance: Accurate gas pressure monitoring is essential to prevent overpressure situations, gas leaks, and equipment failures. This manometer aids in maintaining safe and efficient gas systems.
8. Reliable Performance: The manometer is engineered for reliable and consistent performance, providing dependable gas pressure readings over time, which is vital for process control and safety.
In conclusion, the Manometer for Gas Pressure with a 150mm stainless steel casing and a 300 PSI pressure range is a valuable tool for gas-related industries and applications. Its durability, accuracy, and adaptability make it an essential instrument for maintaining safety and efficiency in gas pressure monitoring tasks, ensuring the integrity of gas systems and equipment.
Dial Size
150mm

Case material

Stainless steel

Wetted parts

Copper alloy

Mount

Lower
Connection

3/8 1/2 PT, NPT, G... M20*1.5

Liquid
None
Custom options

Pressure range
Dial plate
Other process connection thread
Surface mounting flange
Mounting bracket
Share
View full details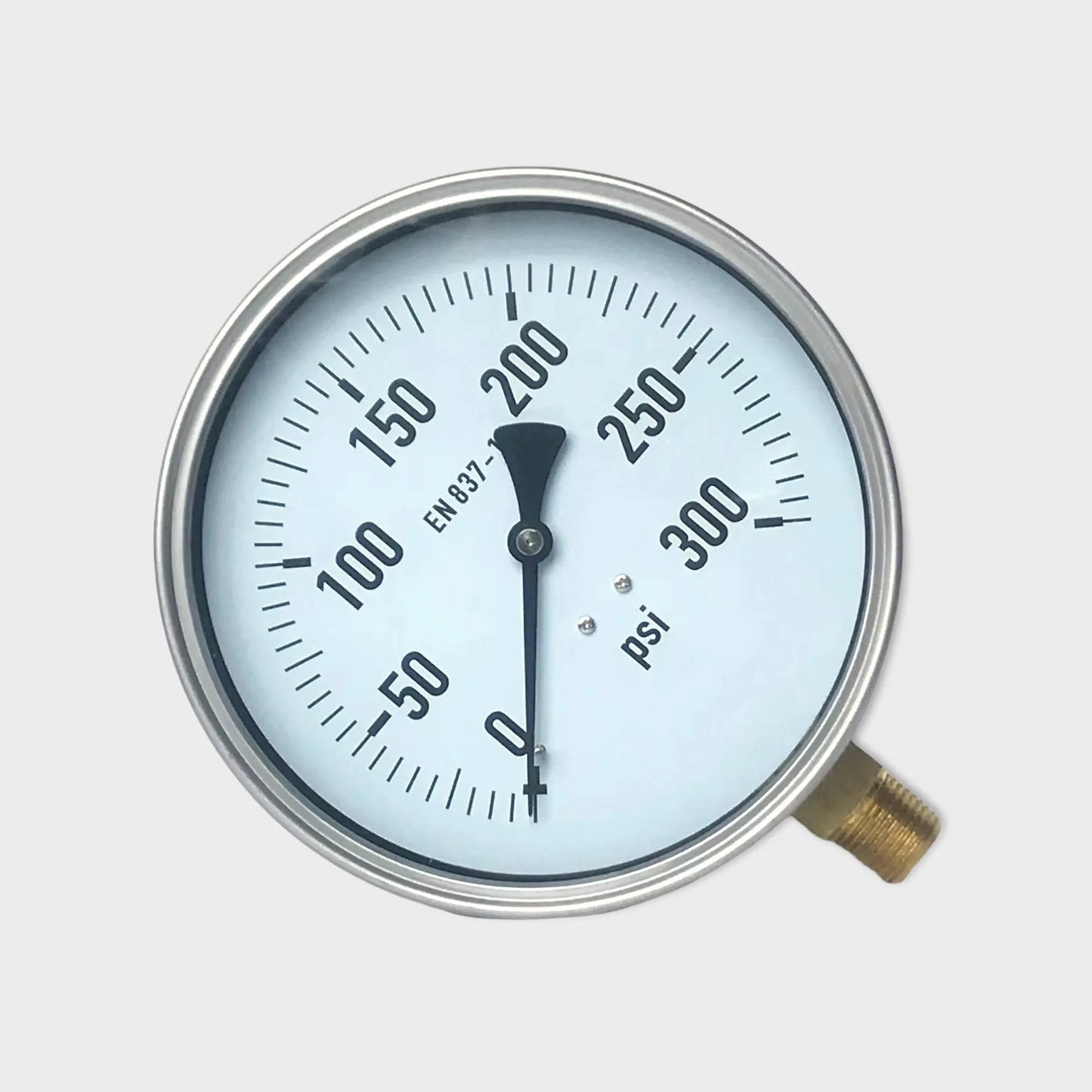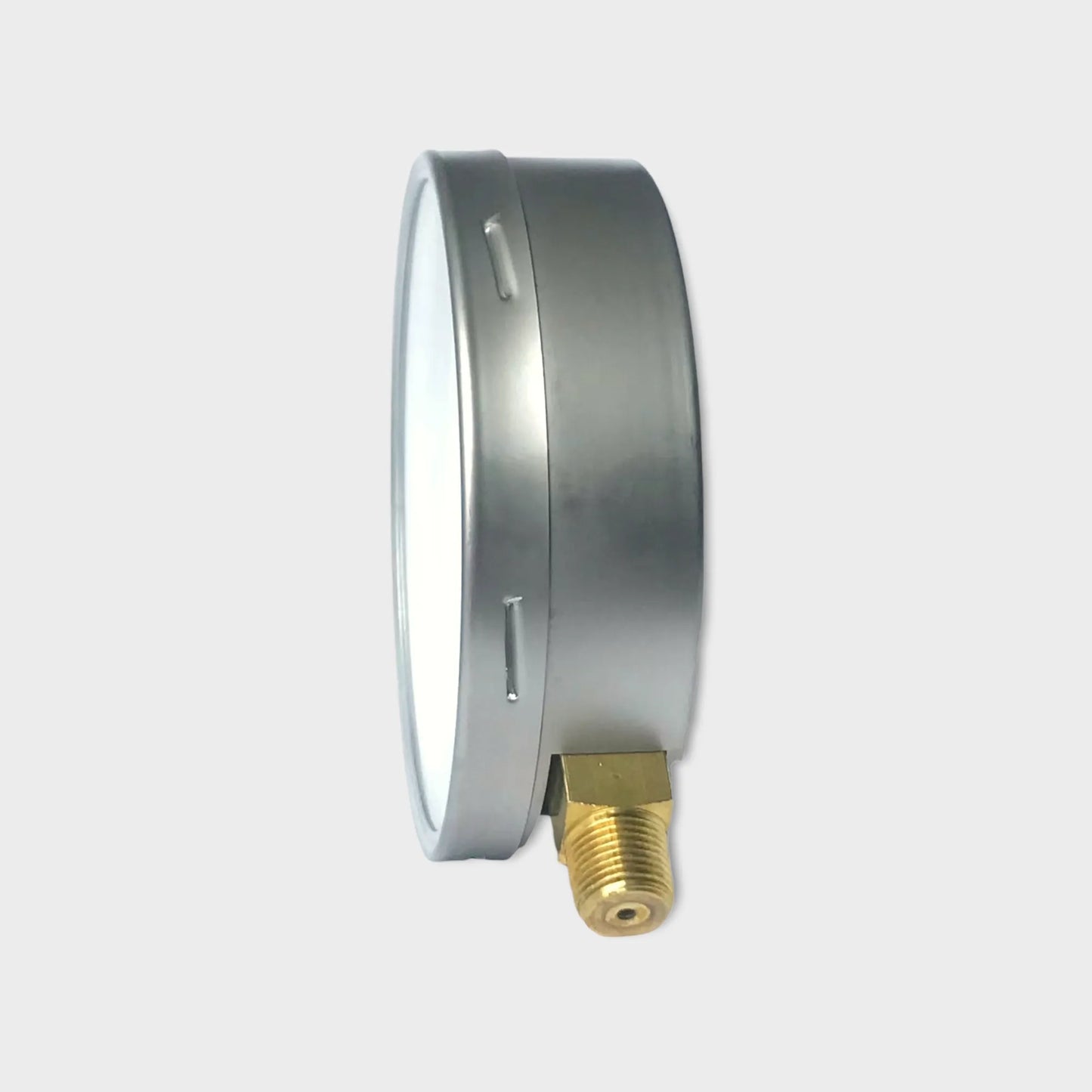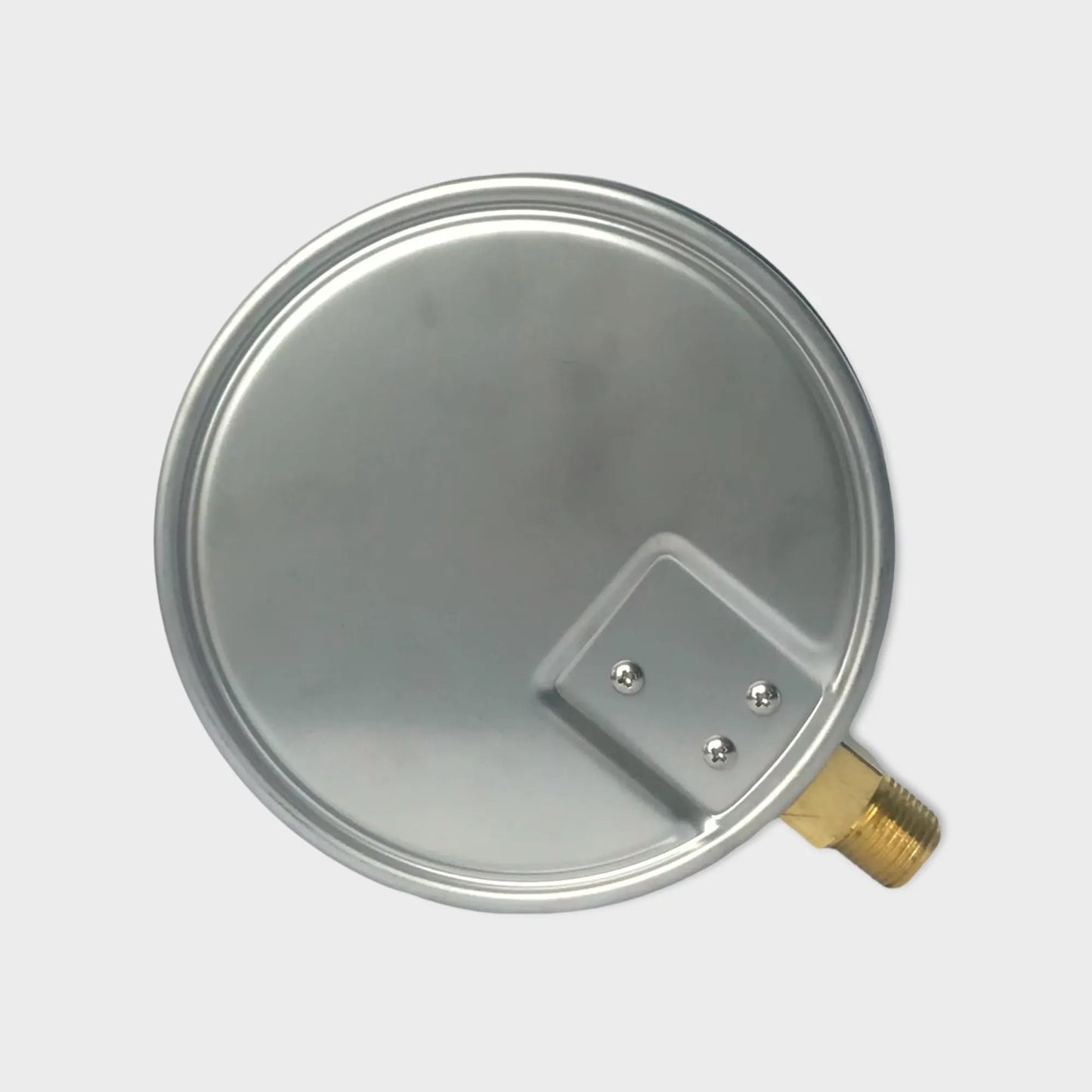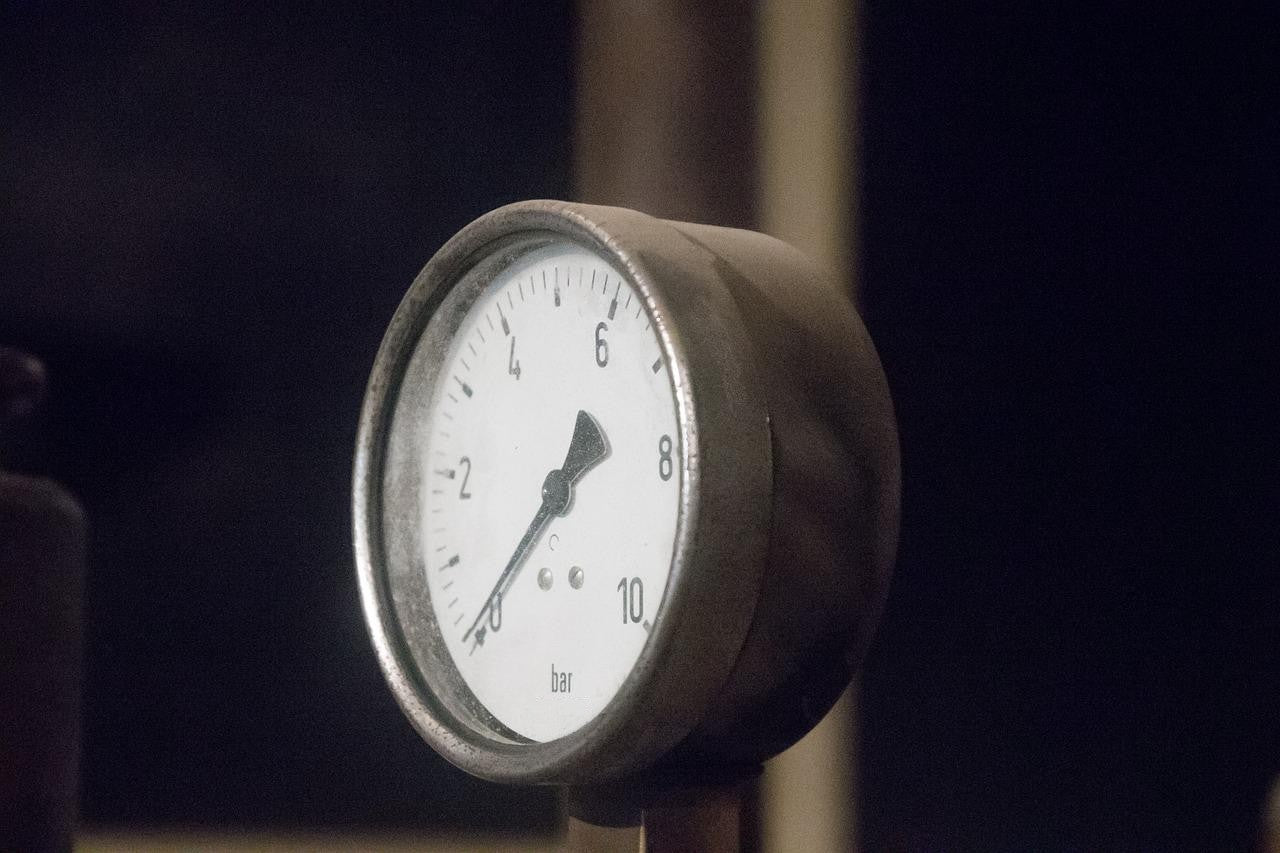 Applications
Injection Molding Device, Hydraulic
Machine building and plant construction
Heating and air-conditioning technology
Fire sprinkler systems
Special features

Design per EN 837-1

Nominal size 40, 50, 63, 80, 100 and 160

Scale ranges up to 0 ... 1000 bar

Payment & Shipping Terms

MOQ: 100 Pieces

Price: To be confirmed

Delivery Time: 3~5 weeks

Payment Term: T/T