A 40mm balloon inflator medical manometer with a range of 26 atmospheres (ATM) is a specific type of pressure measuring instrument designed for monitoring and controlling pressure during the inflation of medical balloons. This type of gauge is commonly used in medical applications where accurate pressure control is essential, such as in angioplasty procedures.
Key Features:
1. Gauge Size: The gauge has a compact size of 40mm, making it suitable for applications with limited space.
2. Pressure Range: The pressure gauge is designed to measure pressures within the range of 0 to 26 atmospheres (ATM), which corresponds to pressures commonly encountered in medical balloon inflation.
3. Application: The gauge is intended for inflating medical balloons, indicating the pressure during the procedure.
Scale and Units: The dial is marked with a scale calibrated in atmospheres (ATM) or other units appropriate for medical applications.
1. Pointer: The gauge is equipped with a pointer that indicates the pressure value on the dial, providing real-time pressure readings.
Applications:
This specific type of pressure gauge is intended for a particular medical application:
- Medical Procedures: Monitoring and controlling pressure during medical procedures that involve the inflation of balloons, such as angioplasty.
Benefits:
- Compact Size: The small 40mm size makes the gauge suitable for applications where space is limited.
- Accurate Pressure Control: The gauge allows medical professionals to accurately monitor and control the pressure during procedures involving balloon inflation.
Considerations:
- Pressure Range: Ensure the pressure range of the gauge covers the pressure levels encountered during the medical procedure.
- Units: Make sure the gauge's units match the units used in the medical context.
- Medical Compliance: Verify that the gauge meets the required medical standards and regulations.
- Calibration: Regular calibration is important to maintain the accuracy of pressure readings.
In summary, a 40mm balloon inflator pressure gauge with a range of 26 atmospheres is a specialized instrument designed for monitoring pressure during medical balloon inflation procedures. Its compact size and accurate pressure measurement capabilities make it suitable for medical applications where precise pressure control is essential for patient safety and treatment success.
Dial Size
40mm

Case material

Plastic

Wetted parts

Brass

Mount

Center back (Axial)
Connection

1/8 PT, NPT, G... M10*1

Liquid

None

Custom options

Pressure range
Dial plate
Other process connection thread
Share
View full details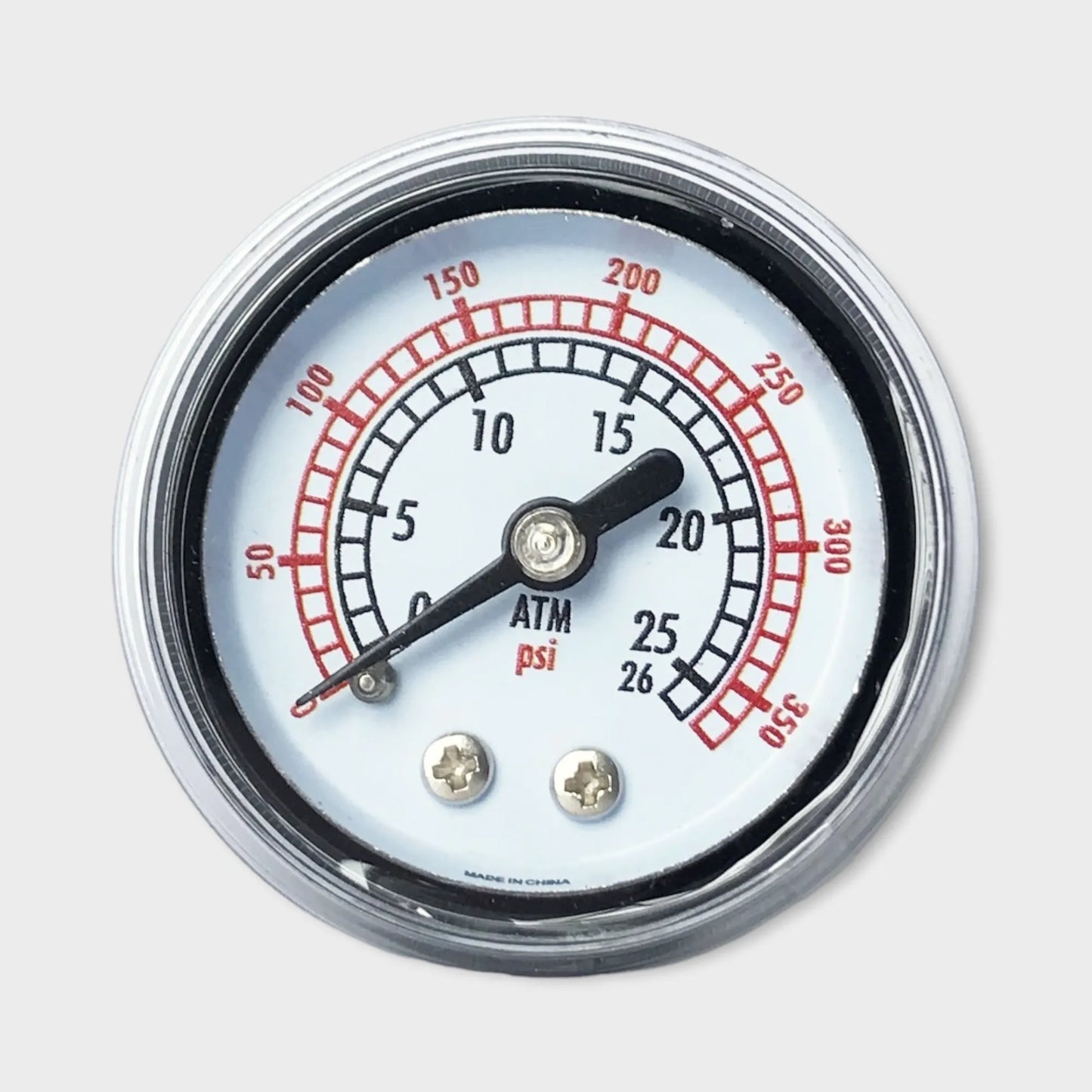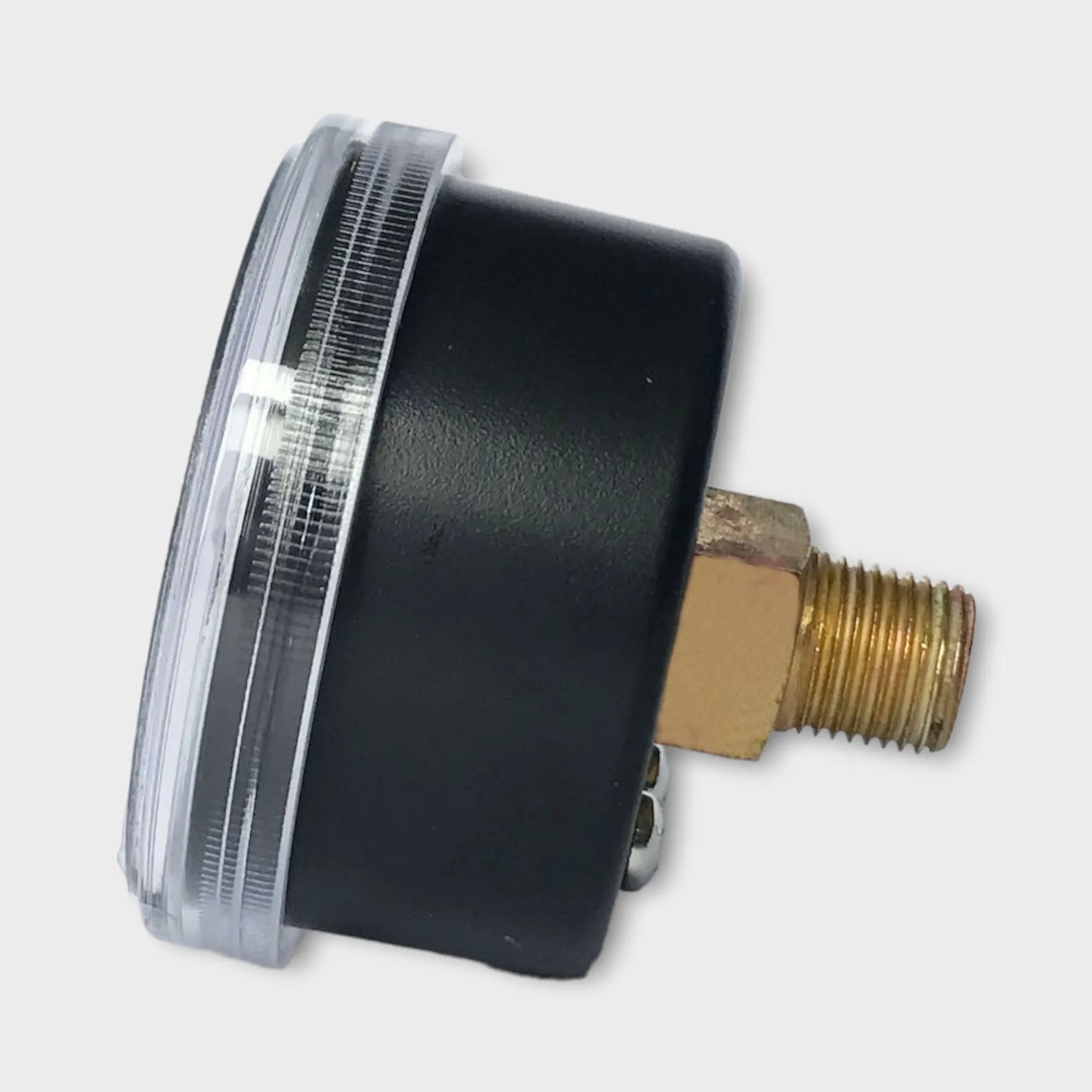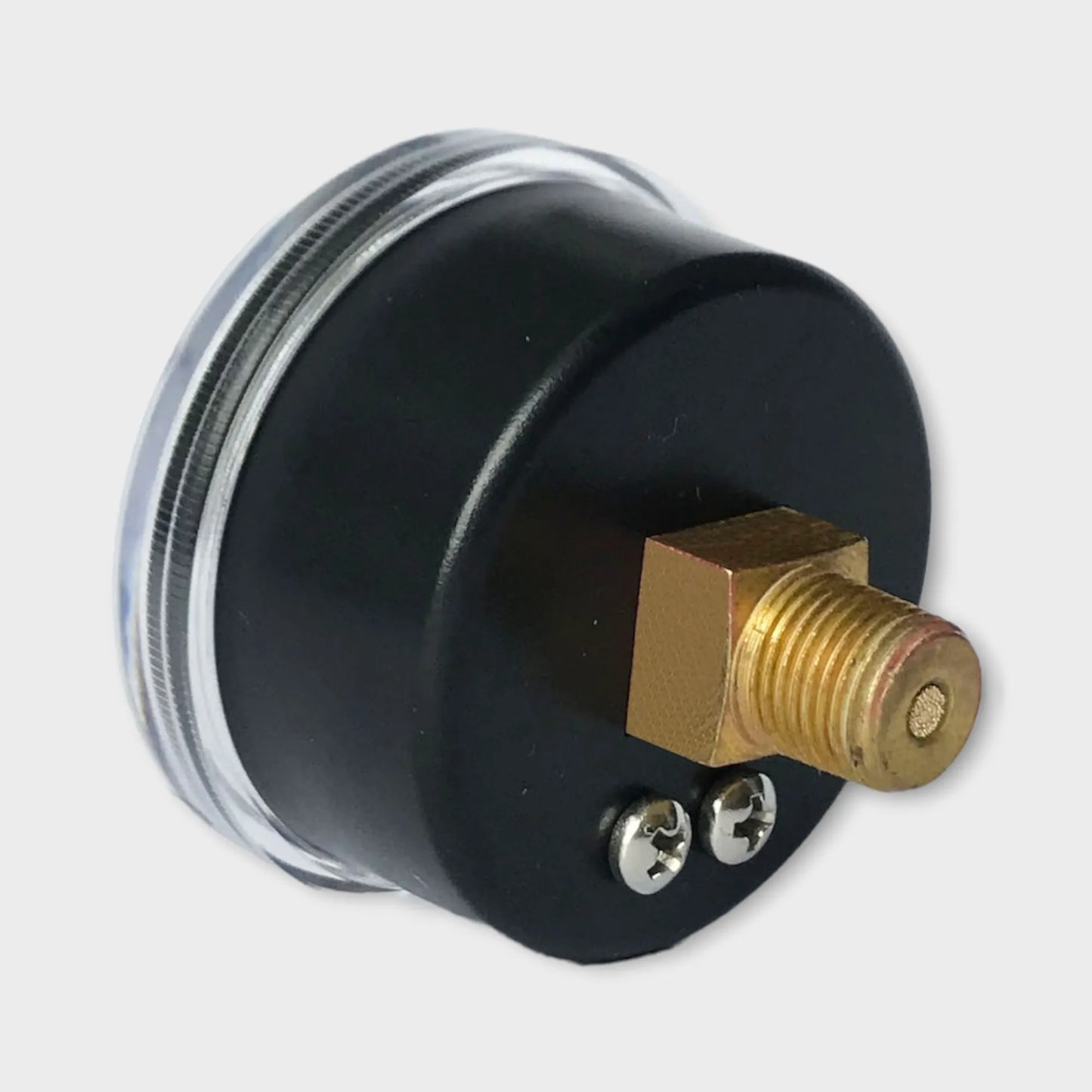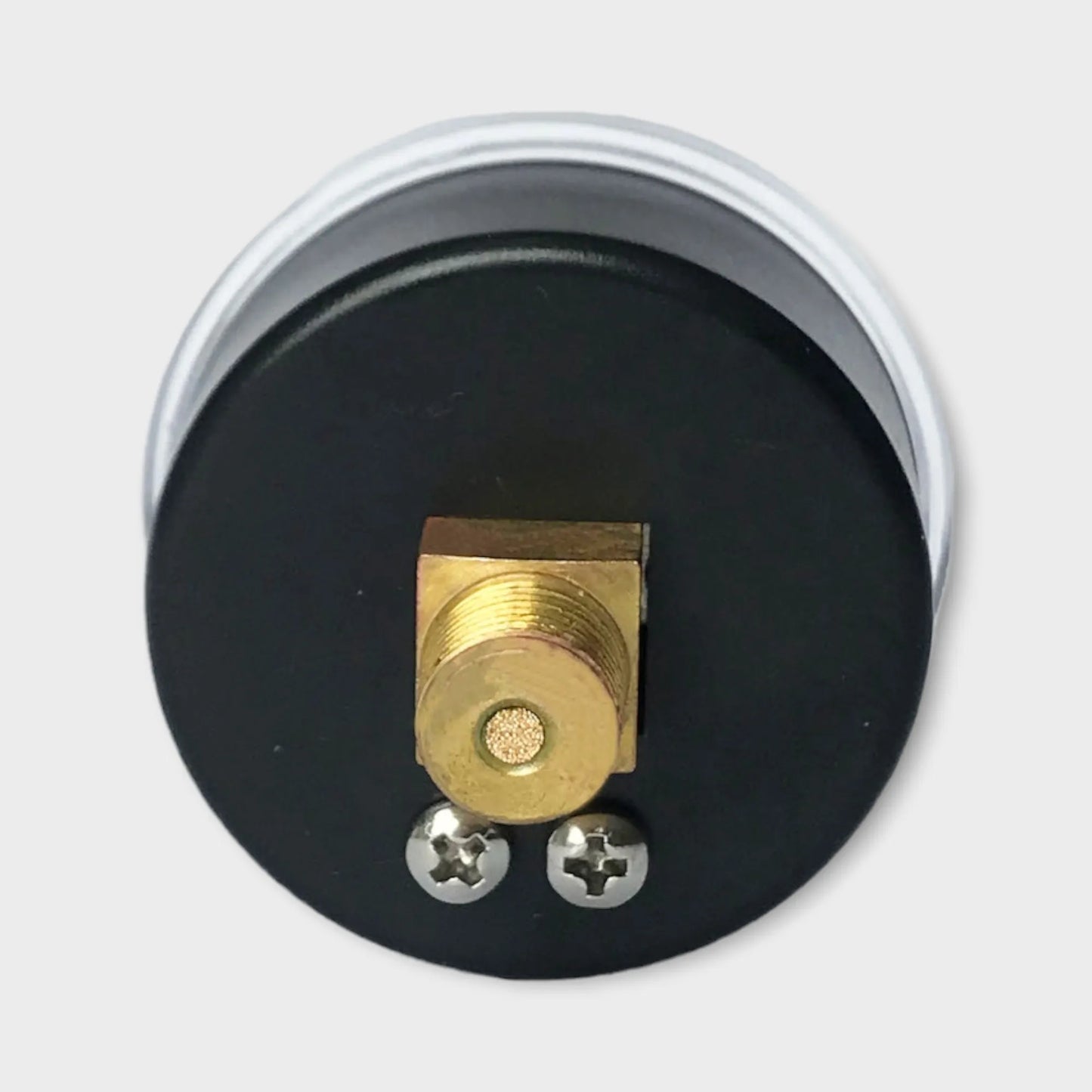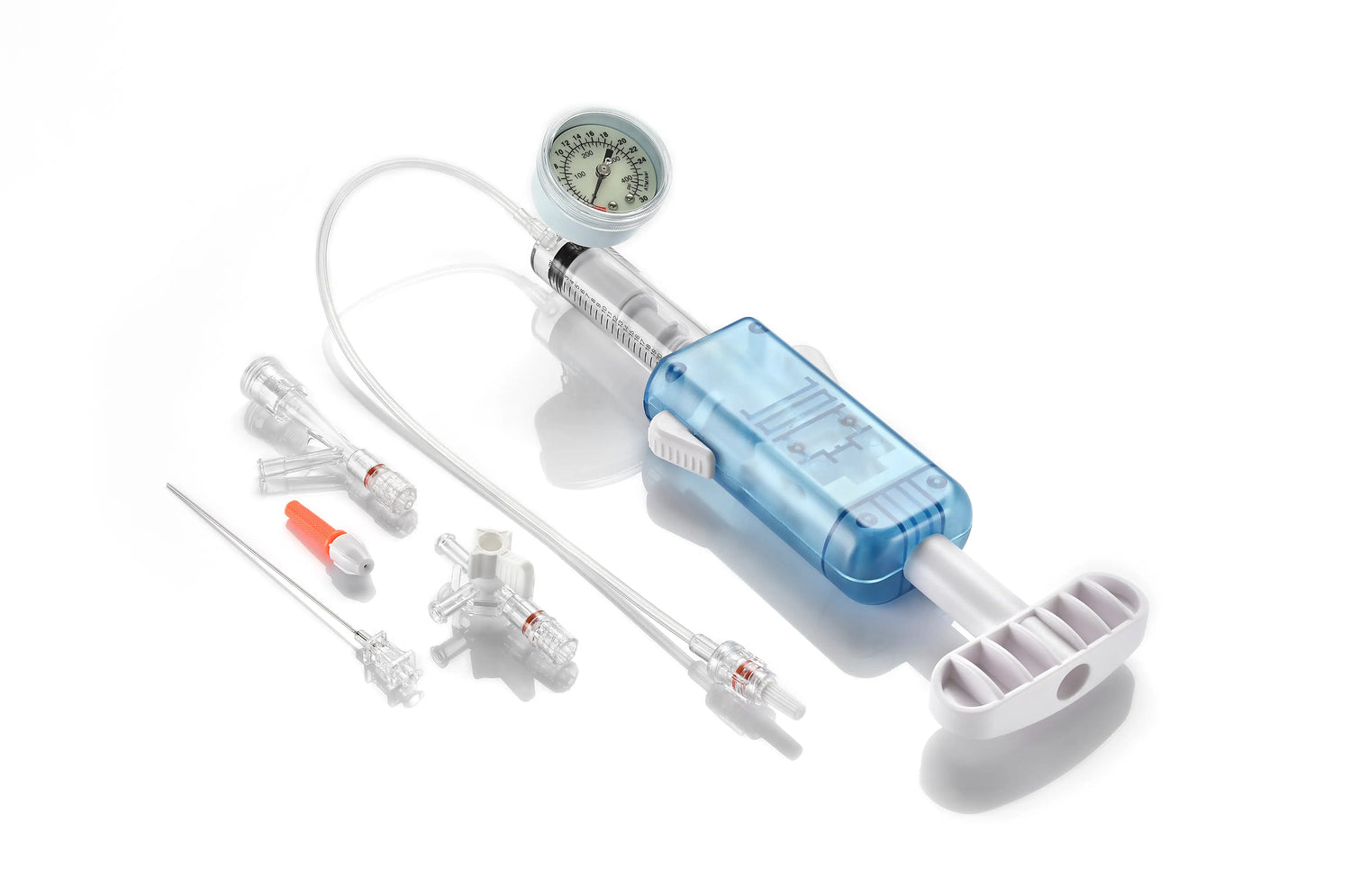 Applications
Medical Inflation Device
Inflation Device Kits
Balloon Inflation Device
Inflation Syringe
Inflate and deflate dilation balloon
Manual balloon catheter pump
Special features

Constructed from hygienic materials

Payment & Shipping Terms

MOQ: 100 Pieces

Price: To be confirmed

Delivery Time: 3~5 weeks

Payment Term: T/T