Product Description: Pressure Gauge 1 Bar Bottom Mount SS316L Body with Adjustable Needle
Overview:
The Pressure Gauge 1 Bar is a specialized instrument engineered for precise pressure measurement, specifically calibrated for low-pressure applications. With a 1-bar pressure rating, a durable SS316L body, and an adjustable needle, this gauge offers the accuracy and versatility necessary for various industrial and scientific purposes.
Key Features:
1. 1 Bar Pressure Rating: This pressure gauge is designed to measure pressures up to 1 bar, making it ideal for low-pressure applications where precision pressure monitoring is required.
2. Bottom Mount Design: The gauge is configured with a bottom mount, which means the pressure inlet is located at the bottom of the gauge. This design is suitable for applications where the pressure measurement is taken from below, and it allows for convenient and direct connection to the system.
3. SS316L Body: The gauge body is constructed from SS316L material, a type of stainless steel known for its exceptional corrosion resistance and suitability for use in environments with exposure to moisture and potentially corrosive substances. This ensures the gauge's durability and reliability.
4. Adjustable Needle: The gauge is equipped with an adjustable needle pointer. This feature allows for easy calibration or setting of a reference point on the gauge's dial. It's particularly useful when you need to establish specific pressure thresholds or target values.
5. Precision Calibration: Accurate pressure measurements are essential in many applications. This gauge is precisely calibrated to ensure reliable and precise pressure readings.
6. Versatile Applications: The Pressure Gauge 1 Bar is suitable for a wide range of applications, including HVAC systems, laboratory equipment, research experiments, and more, where low-pressure monitoring is a requirement.
7. Mounting Options: The gauge is designed to offer flexible mounting options, accommodating different installation requirements.
8. Safety and Efficiency: Accurate pressure monitoring is crucial for both safety and efficiency in various industrial and scientific processes. This gauge ensures that your systems operate within safe and optimal pressure limits.
For applications that demand precise pressure measurement within a 1-bar range, the Pressure Gauge 1 Bar with a SS316L body and an adjustable needle is an excellent choice. Its durability, accuracy, and adaptability make it an essential instrument for maintaining the performance and safety of low-pressure equipment and systems. Whether you're conducting experiments in a laboratory or ensuring the proper functioning of HVAC systems, this gauge provides the reliability and accuracy you need for low-pressure measurement.
Dial Size
100mm

Case material

Stainless steel

Wetted parts

Stainless steel

Mount

Lower
Connection

3/8 1/2 PT, NPT, G... M20*1.5

Liquid

Glycerin, Silicone oil, None

Custom options

Pressure range
Dial plate
Other process connection thread
Surface mounting flange
Mounting bracket
Share
View full details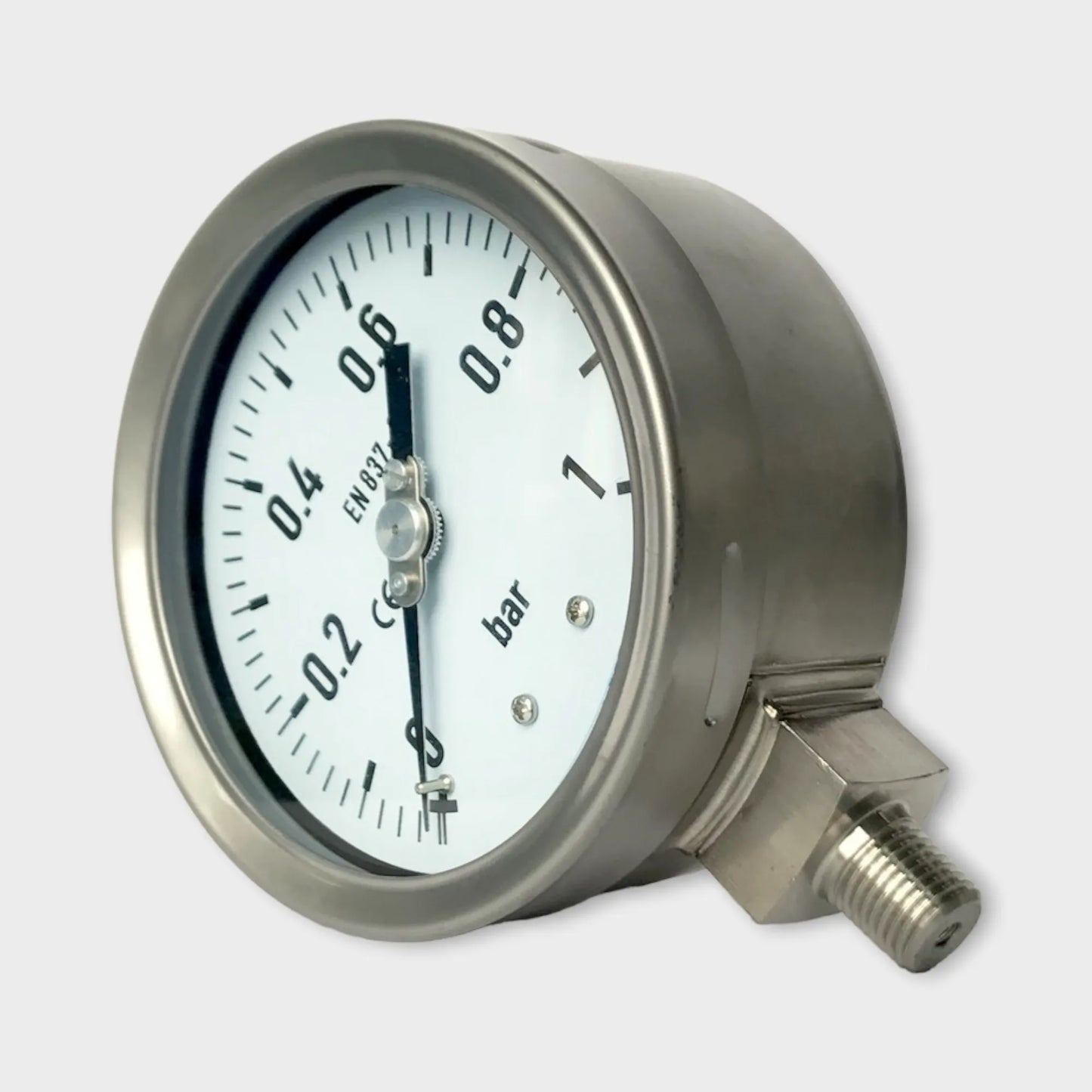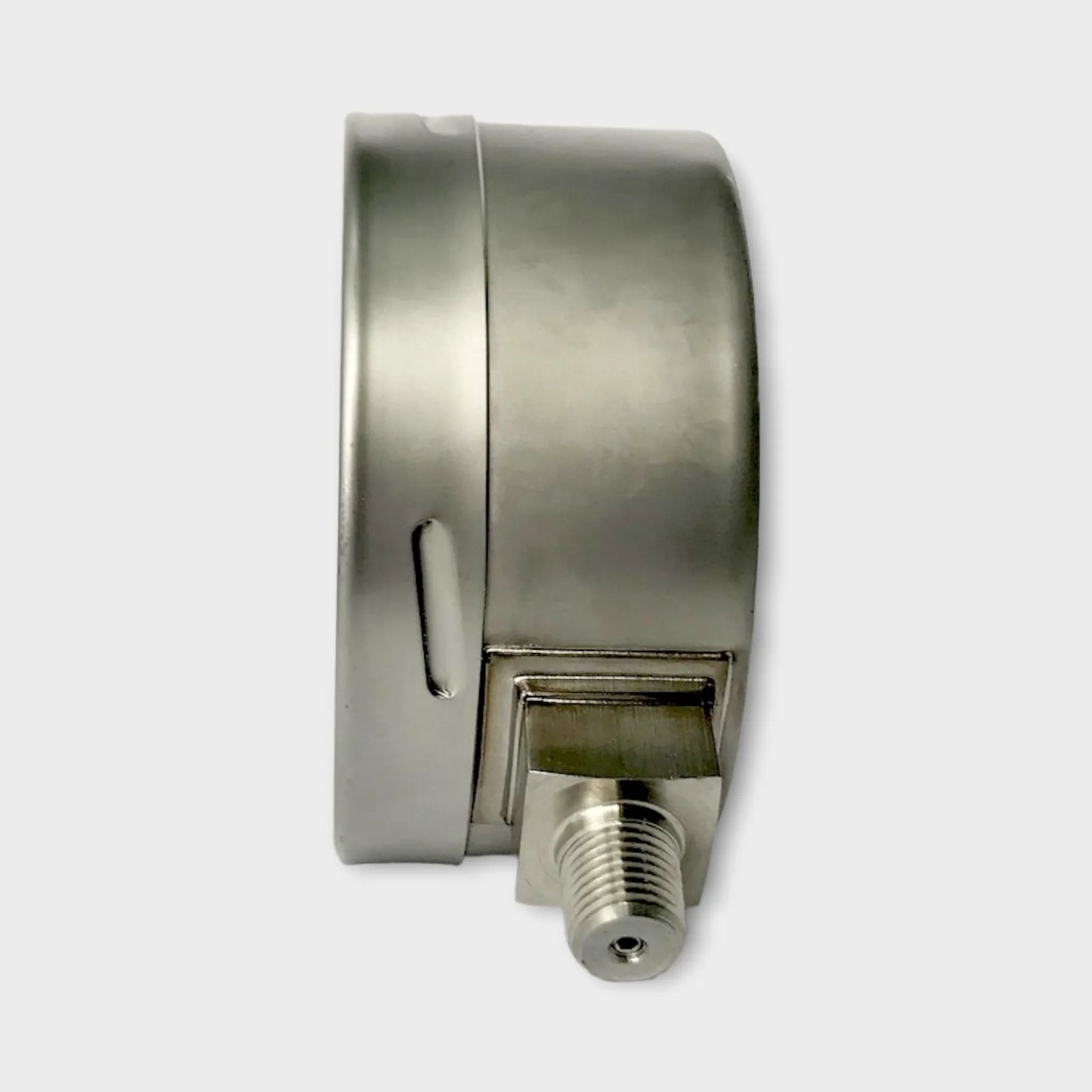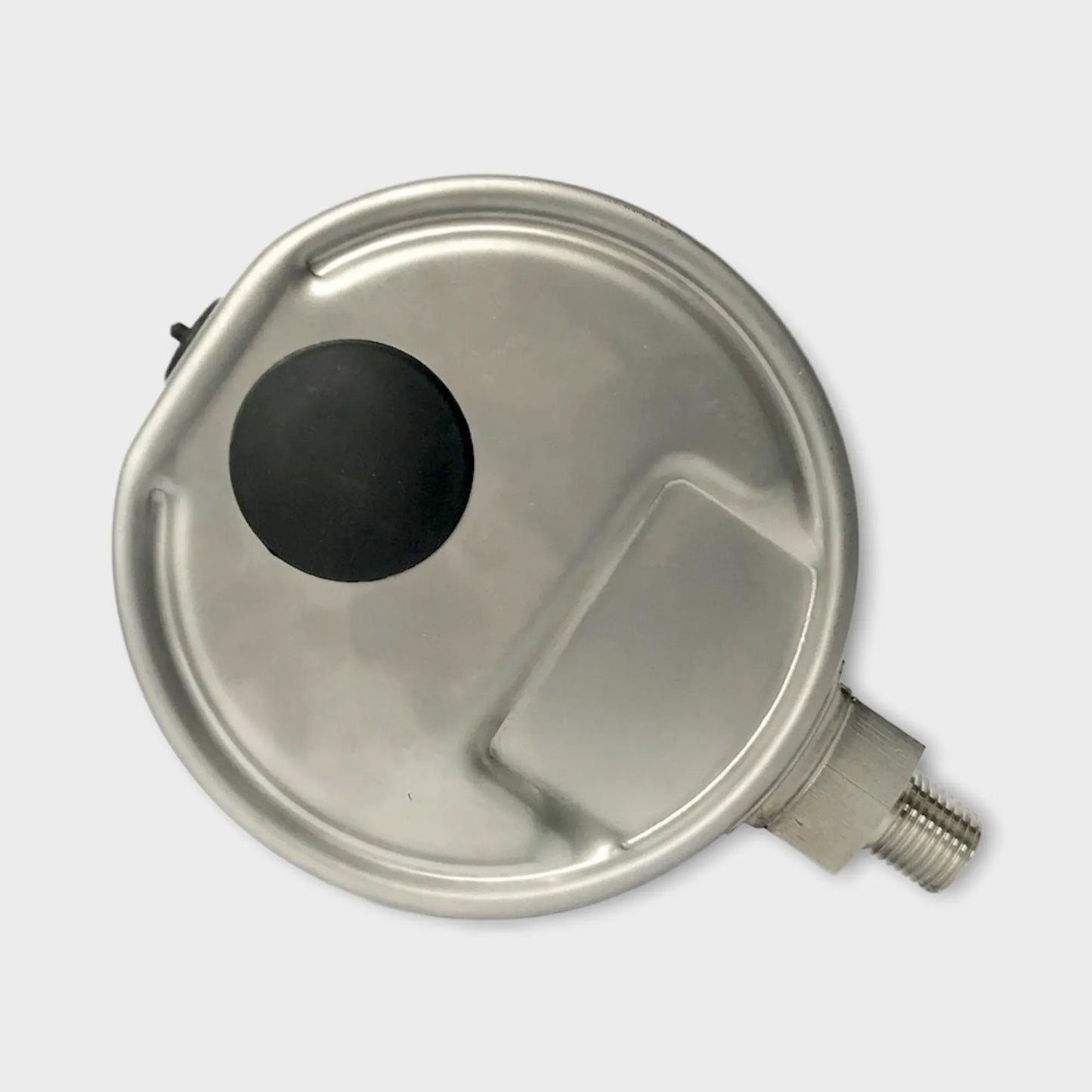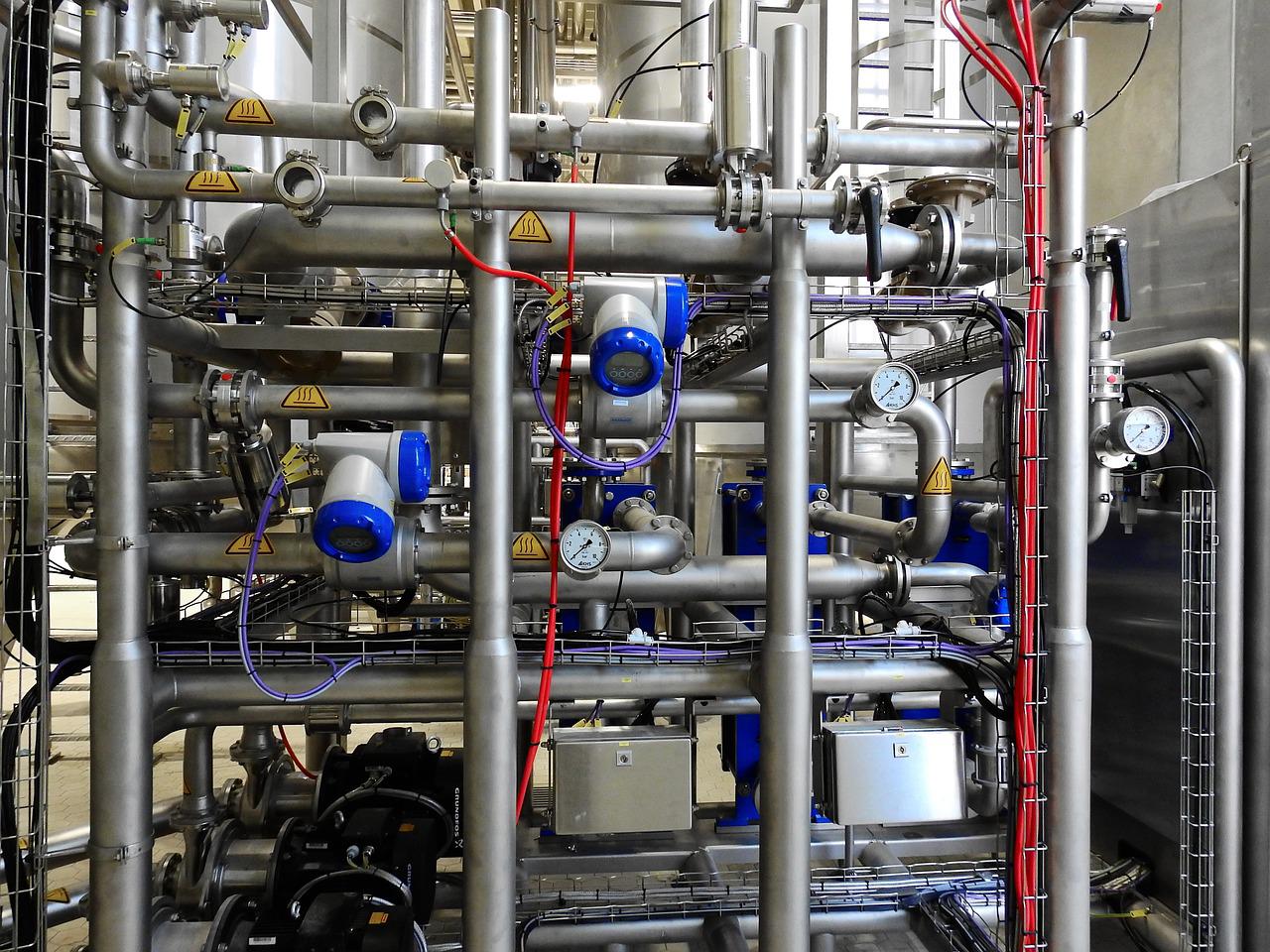 Applications
For aggressive gaseous and liquid media that are not highly crystallising, also operates in aggressive environments
Oil and gas industry, chemical and petrochemical industry, pumbling and HVAC, hydraulics and pneumatics
Machine building and general plant construction
Special features

Excellent load cycle stability and shock resistance

Design per EN 837-1

Completely from stainless steel

Scale ranges up to 0 ... 1600 bar

Payment & Shipping Terms

MOQ: 100 Pieces

Price: To be confirmed

Delivery Time: 3~5 weeks

Payment Term: T/T