Are you in search of a reliable and accurate pressure gauge for your industrial needs? Look no further! We proudly present our Pressure Gauge 5 Bar - Glycerine Filled - Back Mount with Bayonet Ring - your trusted partner in precise pressure measurement.
Key Features:
1. Dependable Accuracy: Our pressure gauge is meticulously calibrated to provide accurate pressure readings up to 5 Bar. You can rely on it to monitor critical systems with precision.
2. Glycerine Filled for Stability: The glycerine filling in this gauge doesn't just dampen needle movement; it also safeguards the gauge internals from shocks and pressure fluctuations. This results in a prolonged lifespan and sustained accuracy.
3. Back Mounting Convenience: With a back-mounted design, installation is a breeze. The gauge fits snugly into your equipment, while the bayonet ring secures it in place, ensuring stability even in high-vibration settings.
4. Readability at a Glance: The gauge features a large and easy-to-read dial with clearly marked graduations, allowing for quick and accurate assessment of pressure values.
5. Versatile Applications: This pressure gauge caters to a wide range of industries and applications, from hydraulic systems to HVAC, where precise pressure measurement is paramount.
6. Built to Last: Precision-engineered and crafted with quality materials, this gauge is designed to withstand challenging conditions and maintain its accuracy over time.
Applications:
- Hydraulic Systems
- Pneumatic Systems
- HVAC Systems
- Industrial Machinery
- Process Control
- And More
Ensure your pressure measurements are accurate and reliable with our Pressure Gauge 5 Bar - Glycerine Filled - Back Mount with Bayonet Ring. Its durable design, glycerine filling, and user-friendly features make it a dependable choice for various industries and applications.
Experience precision, durability, and peace of mind. Contact us today to order your pressure gauge and elevate your pressure monitoring to the next level.
Dial Size
63mm

Case material

Stainless steel

Wetted parts

Stainless steel

Mount

Center back
Connection

1/4 PT, NPT, G... M14*1.5

Custom options

Other pressure connections
Custom dial layout
Surface mounting flange
Mounting bracket
Other pressure scales available. bar, kPa, MPa, kg/cm² and dual scales
Share
View full details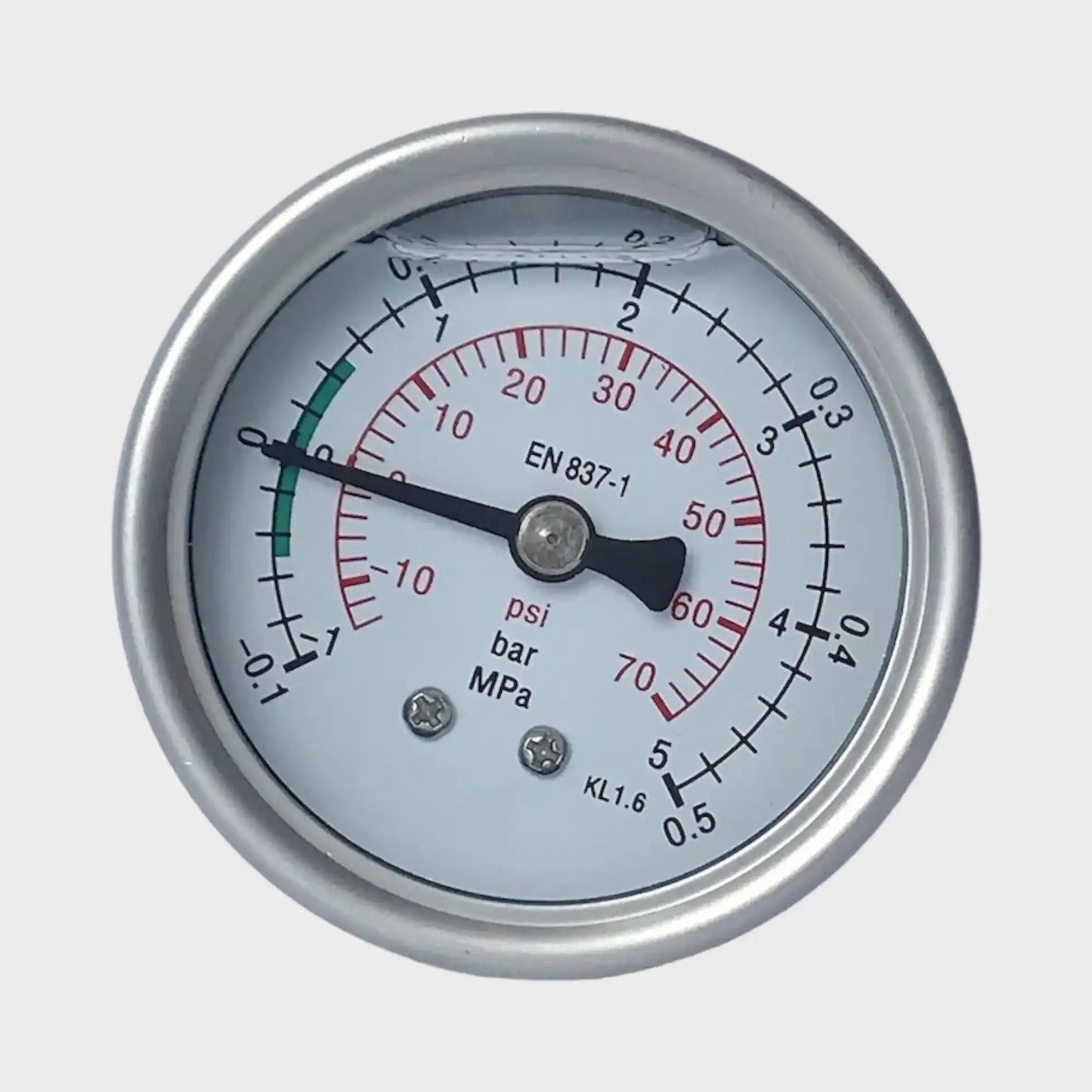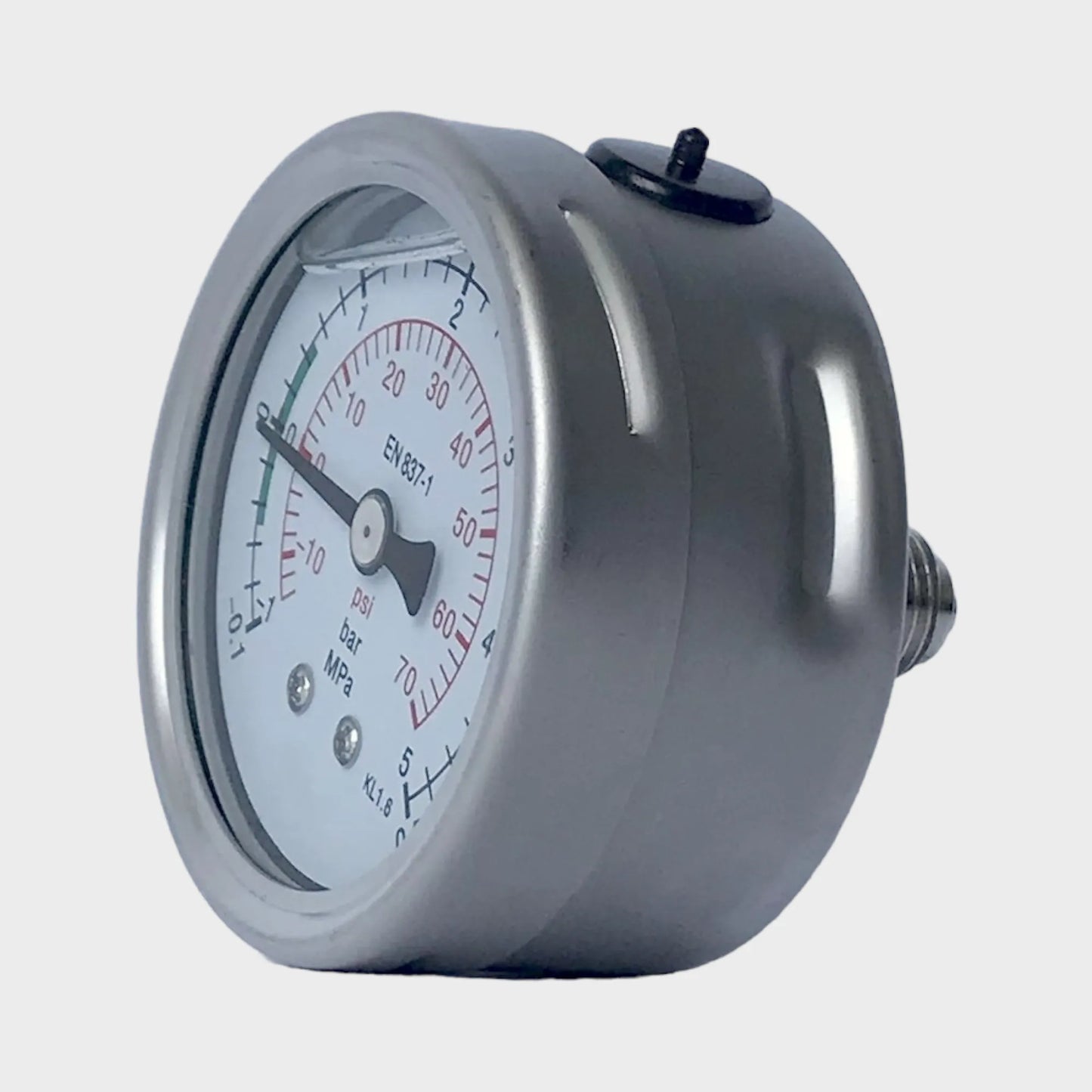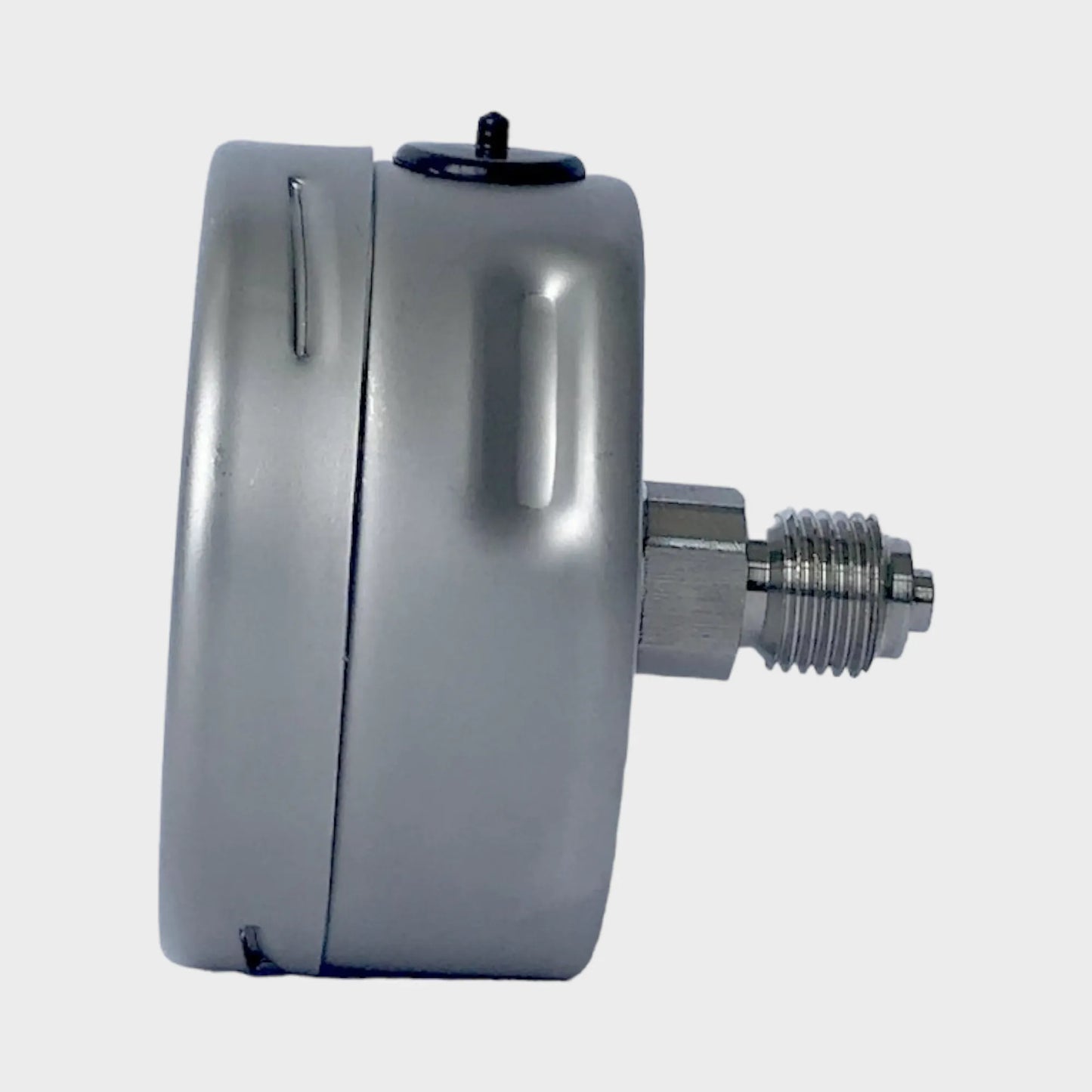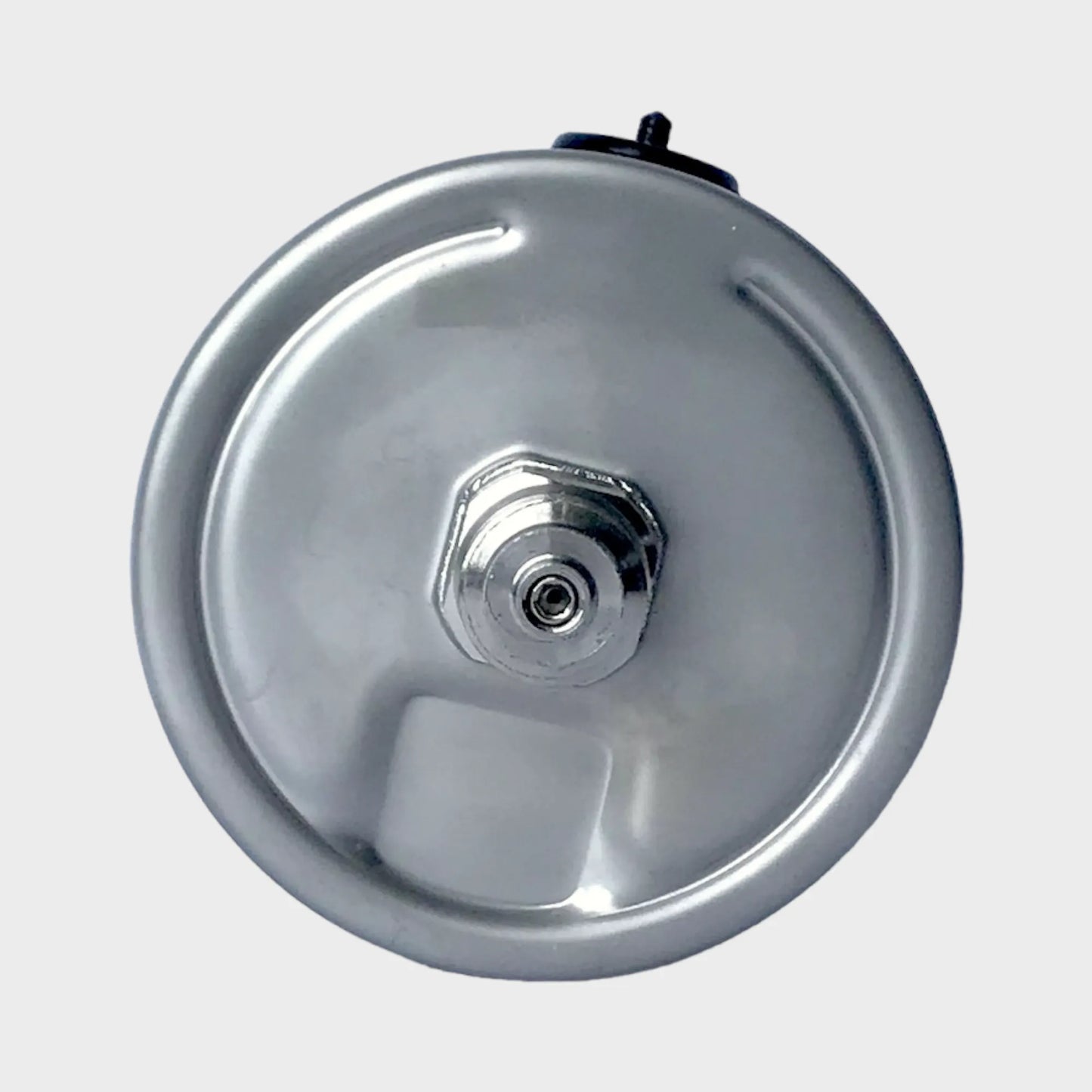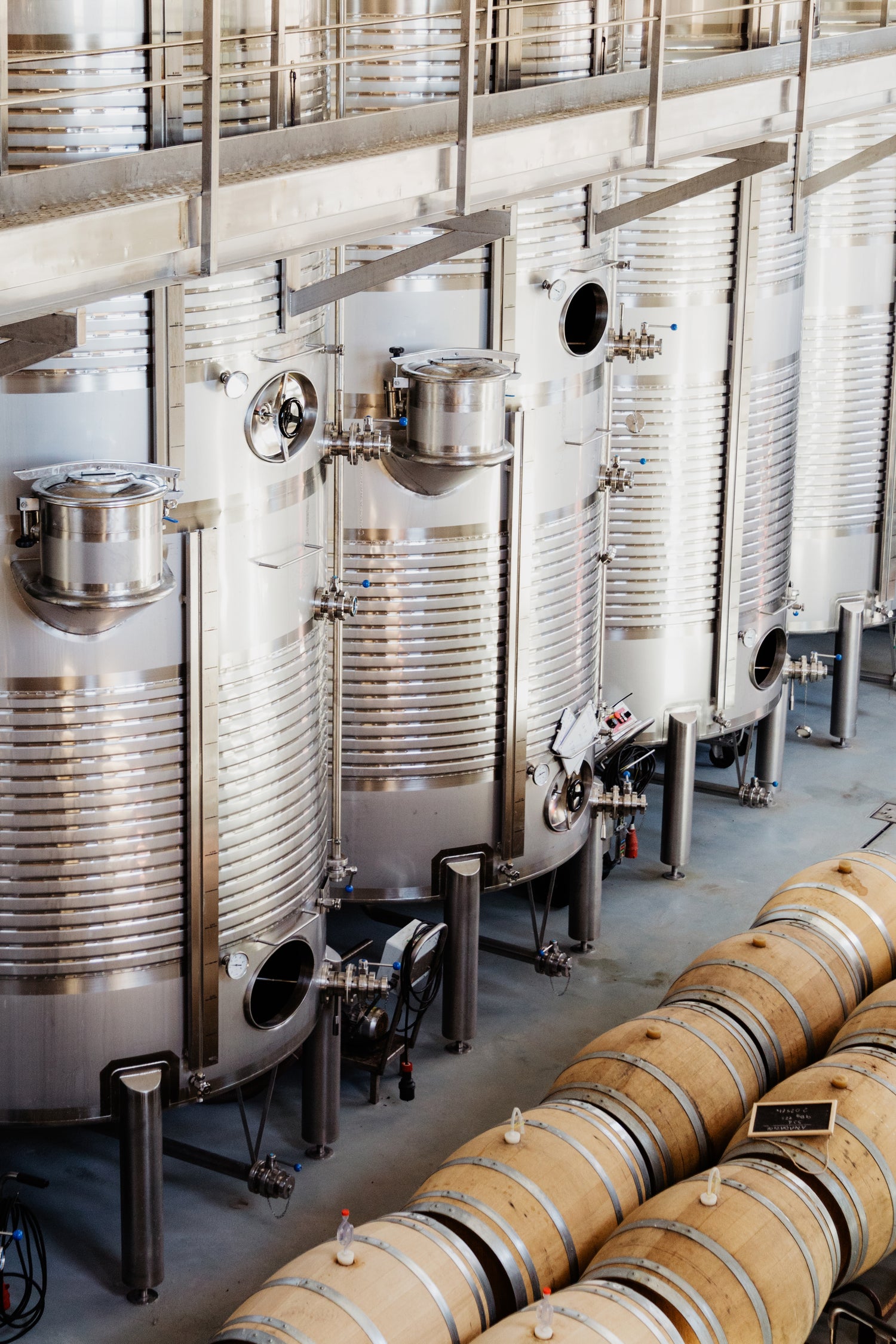 Applications
Hygienic pressure measurement in sanitary applications for the pharmaceutical, biotechnology, food and beverage industries
Mechanical pressure display on pipelines, fermenters, bioreactors and vessels
Pressure/vacuum monitoring during cleaning, sterilisation, pressure testing
For gases, compressed air, vapour; liquid, pasty, powdery and crystallising media
Special features

Safety via mechanical pressure transmission

Case and wetted parts in hygienic design

Suitable for SIP and CIP, autoclavable version available

Easy zero point setting

High overload safety

Payment & Shipping Terms

MOQ: 100 Pieces

Price: To be confirmed

Delivery Time: 3~5 weeks

Payment Term: T/T