Introducing our Heavy-Duty Pressure Gauge, capable of measuring up to 6000 PSI, specifically designed for demanding hydraulic applications where high-pressure monitoring is essential:
Product Description:
Our Heavy-Duty Pressure Gauge, with a maximum pressure rating of 6000 PSI, is engineered to provide accurate and reliable pressure measurements in heavy hydraulic applications. Whether you are operating heavy machinery, industrial presses, or hydraulic systems, this gauge is built to withstand the most challenging conditions.
Key Features:
1. High Pressure Rating: With a maximum pressure capacity of 6000 PSI, this gauge is well-suited for heavy hydraulic applications that operate under extreme pressure conditions.
2. Durable Construction: The gauge is constructed with durability in mind, featuring high-quality materials and a rugged design to ensure it can withstand the rigors of heavy-duty use.
3. Precision Pressure Measurement: It delivers precise pressure measurements, crucial for maintaining the efficiency, safety, and performance of hydraulic systems.
4. Easy-to-Read Dial: The gauge features a large, clear, and well-marked dial with distinct markings, ensuring that pressure readings can be quickly and accurately assessed.
5. Versatile Applications: Whether you need to monitor pressure in hydraulic presses, construction equipment, or industrial machinery, this gauge is versatile and reliable.
6. Compatibility: It is compatible with a wide range of hydraulic fluids, making it suitable for various hydraulic systems.
7. Resilience: The gauge is designed to handle harsh environmental conditions, mechanical vibrations, and shock loads commonly encountered in heavy hydraulic applications.
8. Low Maintenance: Its robust design minimizes the need for frequent maintenance, ensuring consistent performance over time.
9. Mounting Options: The gauge is available with different mounting options, including bottom mount and back mount, to suit your specific installation requirements.
10. Compliance and Certification: Our Heavy-Duty Pressure Gauge complies with industry standards and can be certified for compliance with specific regulations or standards as needed.
In summary, our Heavy-Duty Pressure Gauge with a 6000 PSI capacity is the ideal instrument for precise pressure measurement in heavy hydraulic applications. Its durability, high-pressure rating, and precision make it a trusted choice for professionals seeking to maintain the efficiency and safety of their heavy-duty hydraulic systems. Trust in the quality and performance of our Heavy-Duty Pressure Gauge for your high-pressure monitoring needs in heavy hydraulic applications.
Dial Size
50m

Case material

Stainless steel

Wetted parts

Stainless steel

Mount

Center back
Connection

1/8 1/4 PT, NPT, G... M14*1.5

Liquid

Glycerin, Silicone oil, None

Custom options

Pressure range
Dial plate
Other process connection thread
Surface mounting flange
Mounting bracket
Share
View full details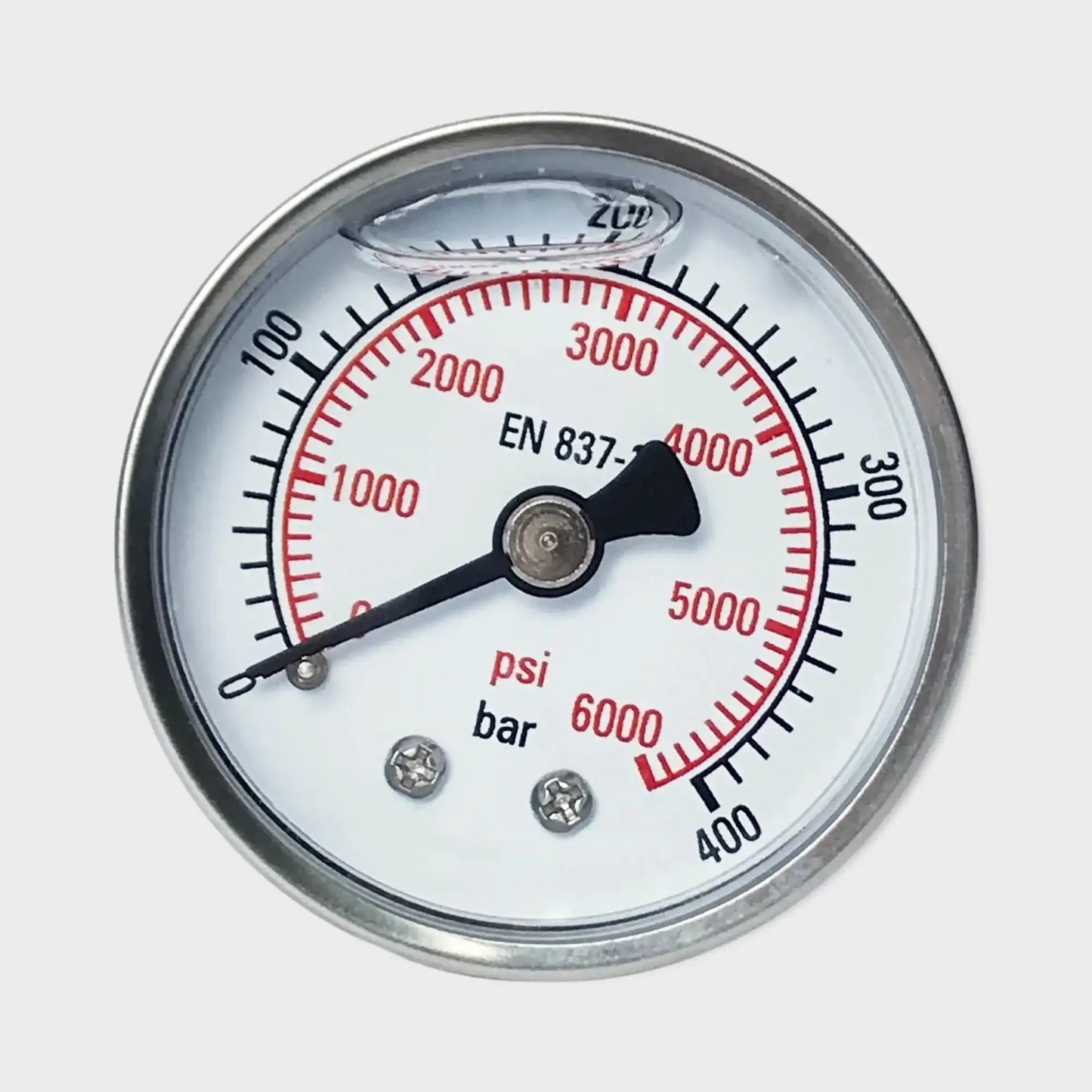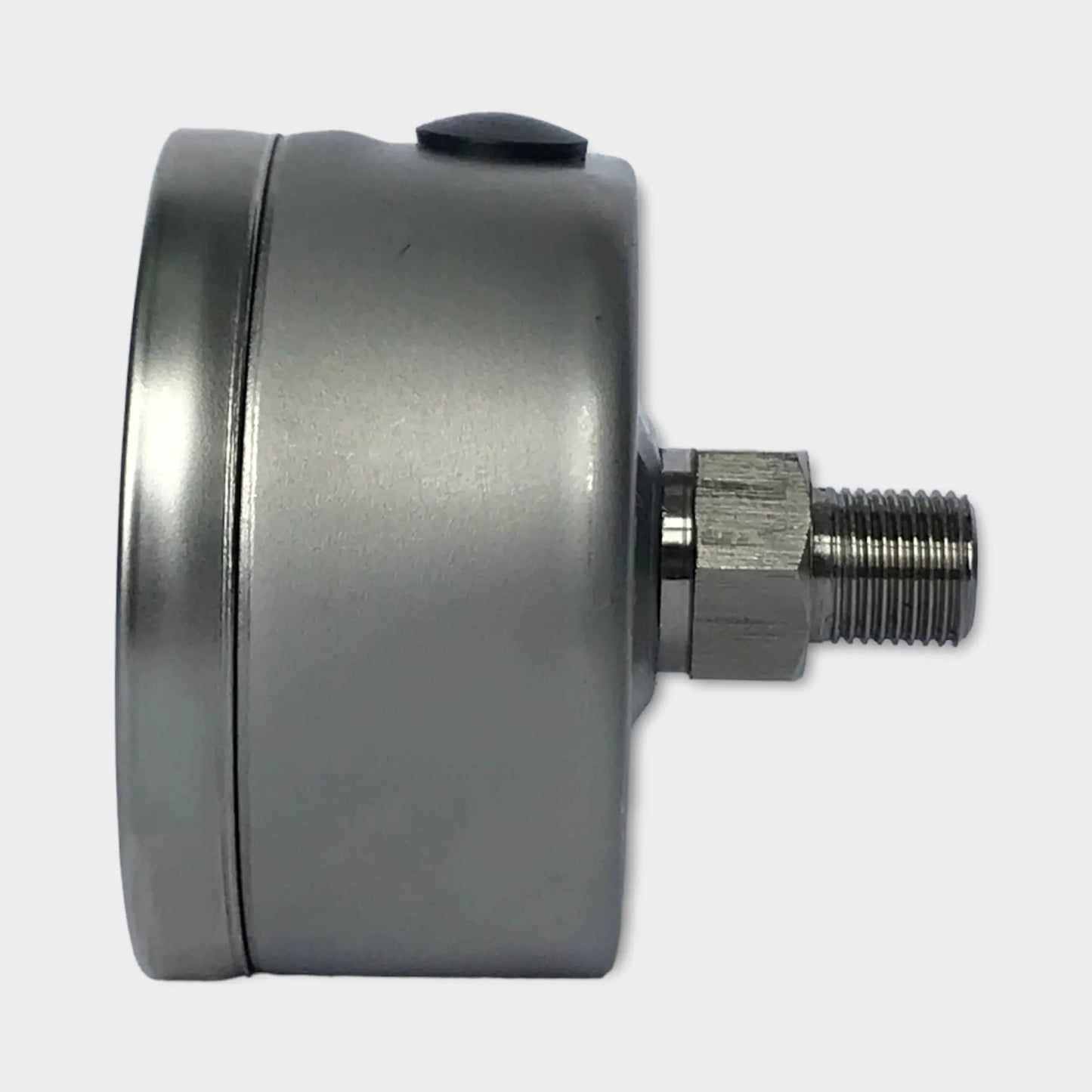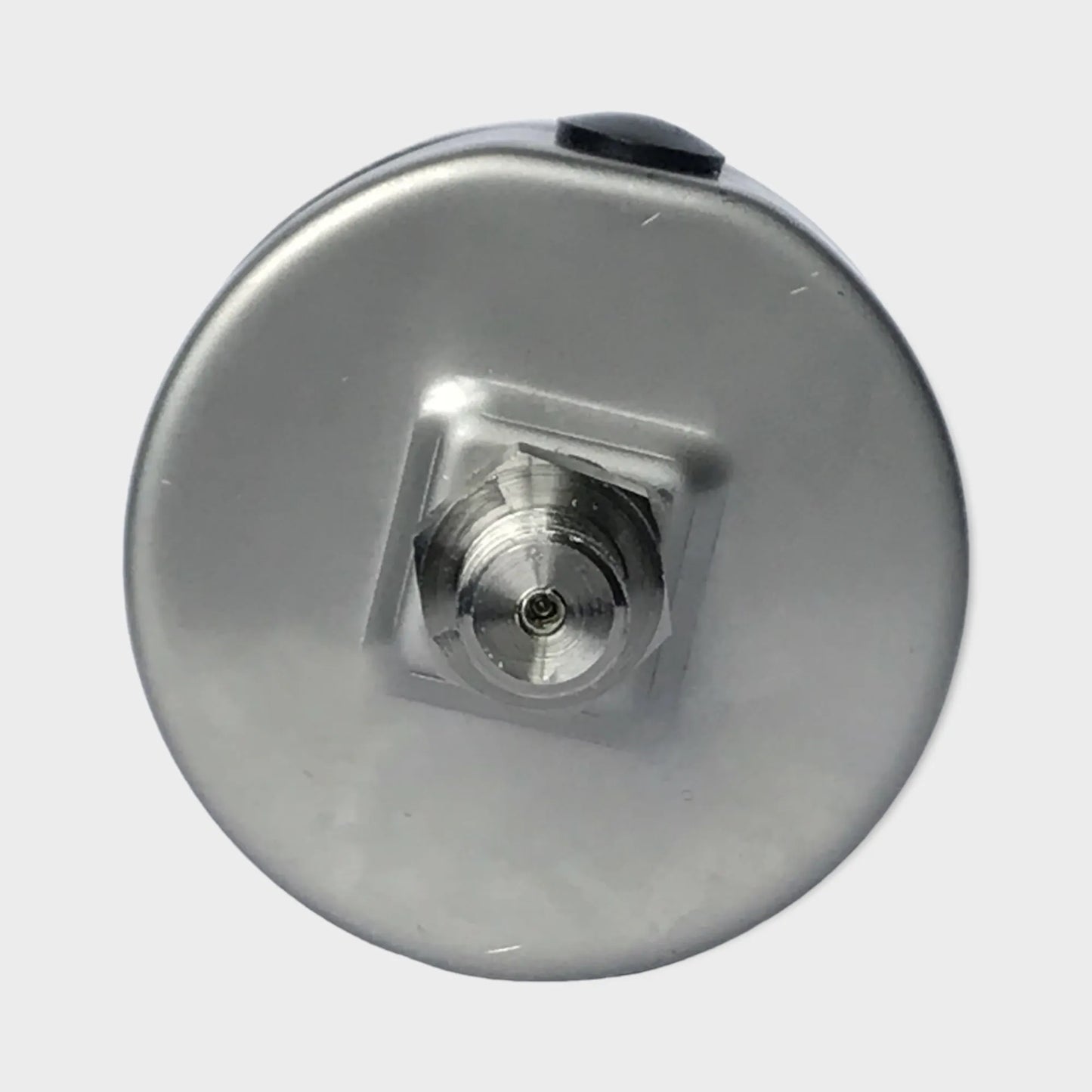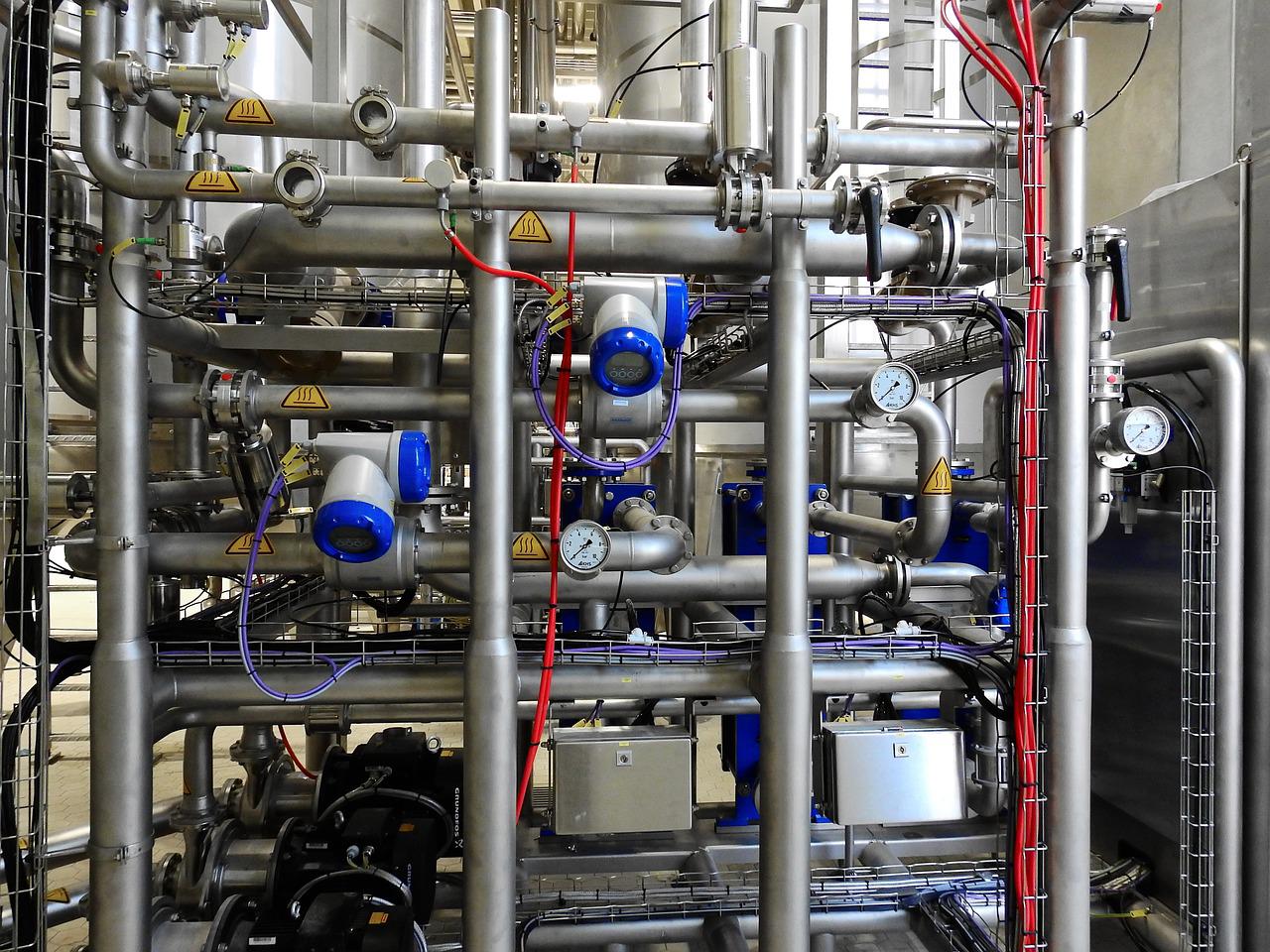 Applications
For aggressive gaseous and liquid media that are not highly crystallising, also operates in aggressive environments
Oil and gas industry, chemical and petrochemical industry, pumbling and HVAC, hydraulics and pneumatics
Machine building and general plant construction
Special features

Excellent load cycle stability and shock resistance

Design per EN 837-1

Completely from stainless steel

Scale ranges up to 0 ... 1600 bar

Payment & Shipping Terms

MOQ: 100 Pieces

Price: To be confirmed

Delivery Time: 3~5 weeks

Payment Term: T/T