Introducing our Pressure Gauge Flange Mount Bottom Connection Bourdon Type – the dependable solution for accurate pressure measurement in a wide range of industrial applications. Engineered for precision and durability, this pressure gauge is designed to meet the stringent demands of modern industries.
Key Features:
1. Bourdon Type Accuracy: Our pressure gauge utilizes the time-tested Bourdon tube mechanism, renowned for its precision and reliability. This ensures that you receive accurate pressure readings every time, helping you maintain optimal operational conditions and safety.
2. Flange Mount Design: The flange mount bottom connection design offers ease of installation, making it suitable for a variety of industrial setups. Whether you need to monitor pressure in pipelines, tanks, or machinery, this pressure gauge provides a secure and stable attachment point.
3. Robust Construction: Built to withstand the harshest environments, this pressure gauge boasts a rugged construction. Its sturdy materials and superior craftsmanship ensure it can endure extreme temperatures, corrosive substances, and heavy-duty use without compromising accuracy.
4. Bottom Connection: The bottom connection feature enhances the gauge's adaptability to different applications. It allows for a direct connection to the pressure source, reducing the risk of leaks and providing a streamlined measurement process.
5. Clear and Readable Dial: The gauge features a large, easy-to-read dial with clear markings, ensuring that you can quickly and accurately assess pressure levels at a glance. This promotes safety and efficiency in your operations.
6. Versatile Pressure Range: Available in various pressure ranges, you can select the model that best suits your specific needs. Whether you require high-pressure monitoring or low-pressure measurements, our Pressure Gauge Flange Mount Bottom Connection Bourdon Type has you covered.
7. Longevity and Reliability: We take pride in the durability and longevity of our pressure gauge. It is built to withstand the test of time, reducing the need for frequent replacements and maintenance.
Applications:
This Pressure Gauge Flange Mount Bottom Connection Bourdon Type is suitable for a wide range of industries, including but not limited to:
- Oil and Gas
- Petrochemical
- Manufacturing
- Food and Beverage
- Pharmaceuticals
- Chemical Processing
- Water Treatment
- HVAC
- Aerospace
Whether you need to monitor hydraulic systems, pneumatic systems, or fluid processes, our pressure gauge ensures accurate measurements, contributing to the overall efficiency and safety of your operations.
Invest in the reliability and precision of our Pressure Gauge Flange Mount Bottom Connection Bourdon Type, and experience peace of mind knowing that you have a trusted partner in pressure measurement. Upgrade your industrial setup today and elevate your pressure monitoring to the next level.
Dial Size
100mm

Case material

Stainless steel

Wetted parts

Brass

Mount

Lower, flange 3 hole
Connection

1/2 PT, NPT, G... M20*1.5

Liquid

Glycerin, Silicone oil, none

Custom options

Pressure range
Dial plate
Other process connection thread
Surface mounting flange
Mounting bracket
Share
View full details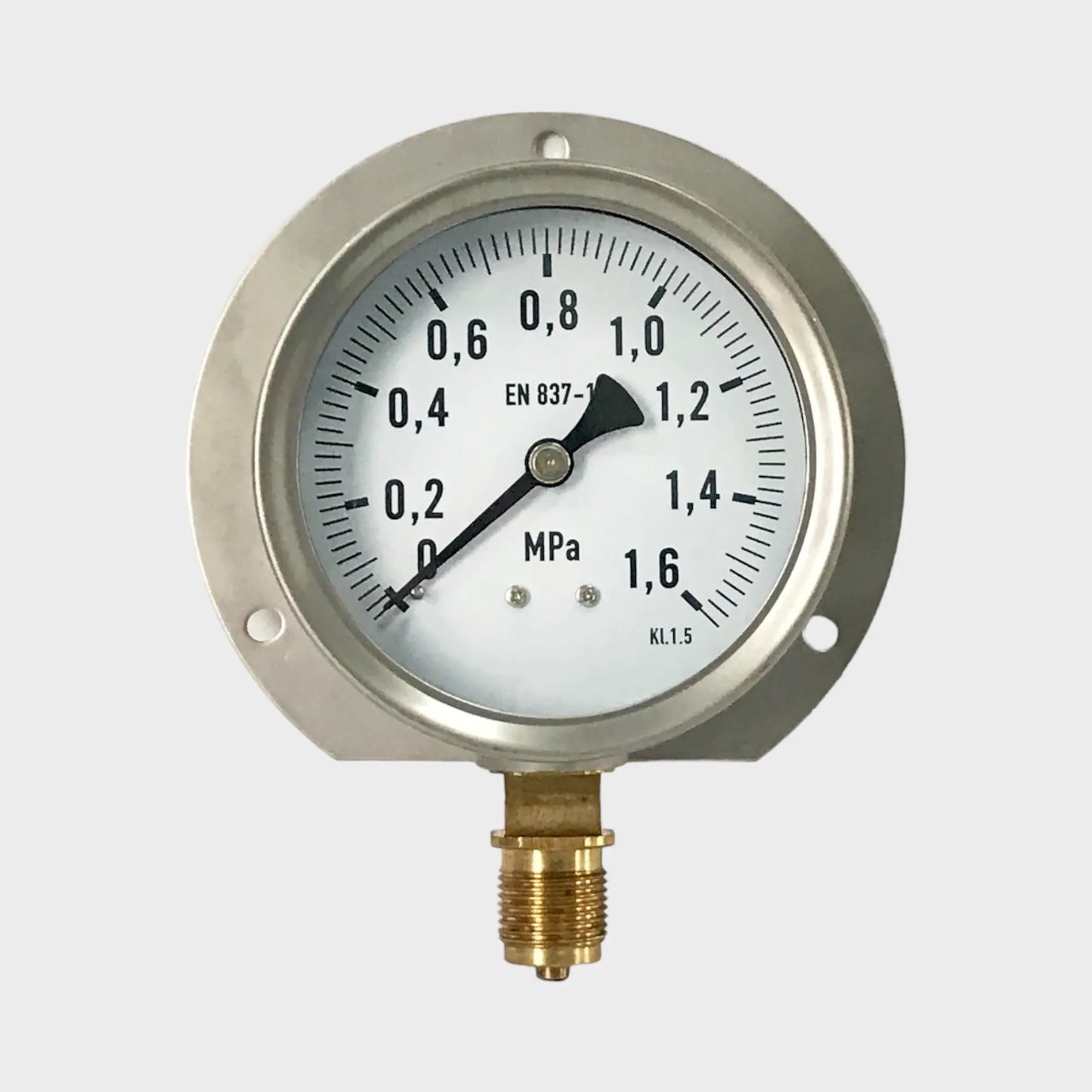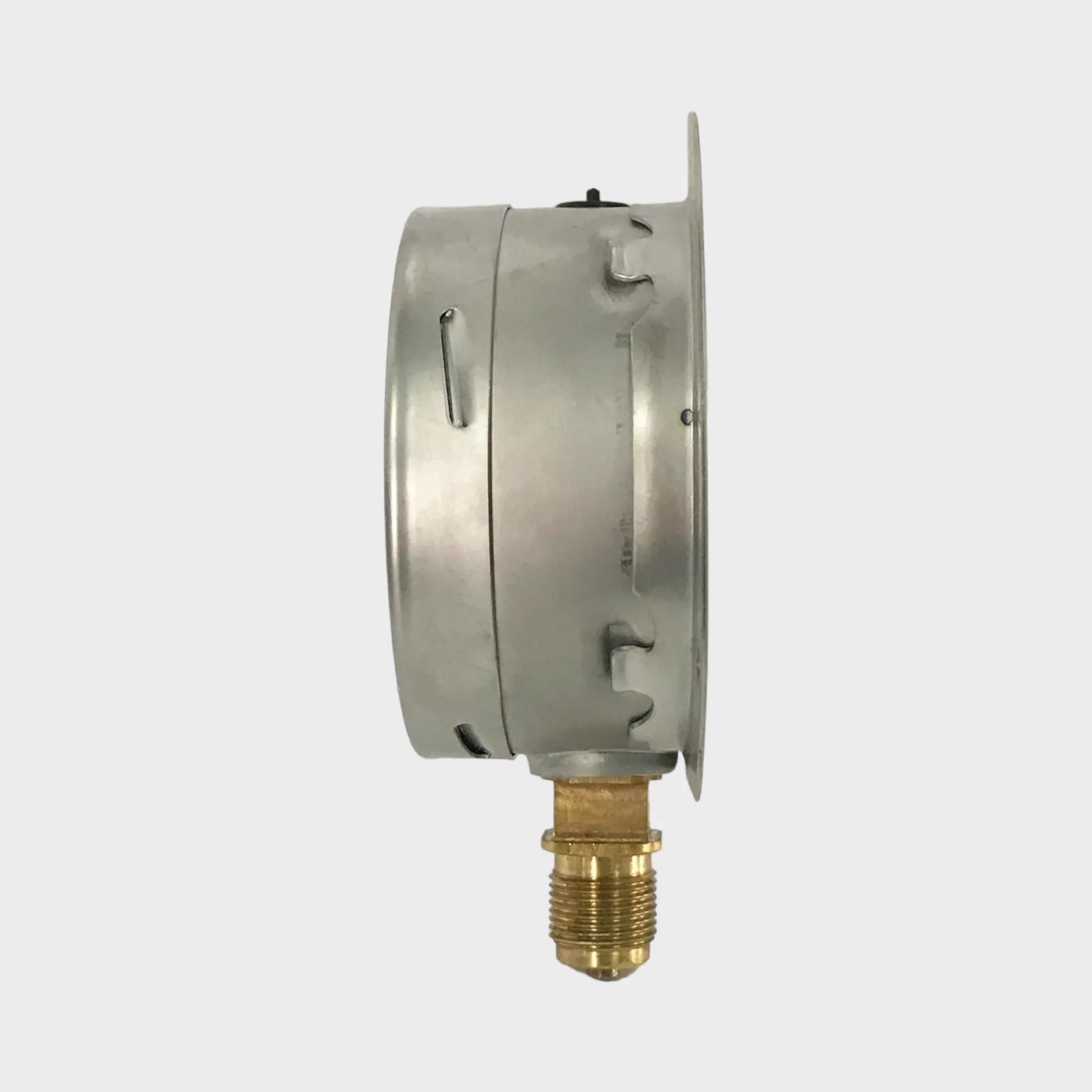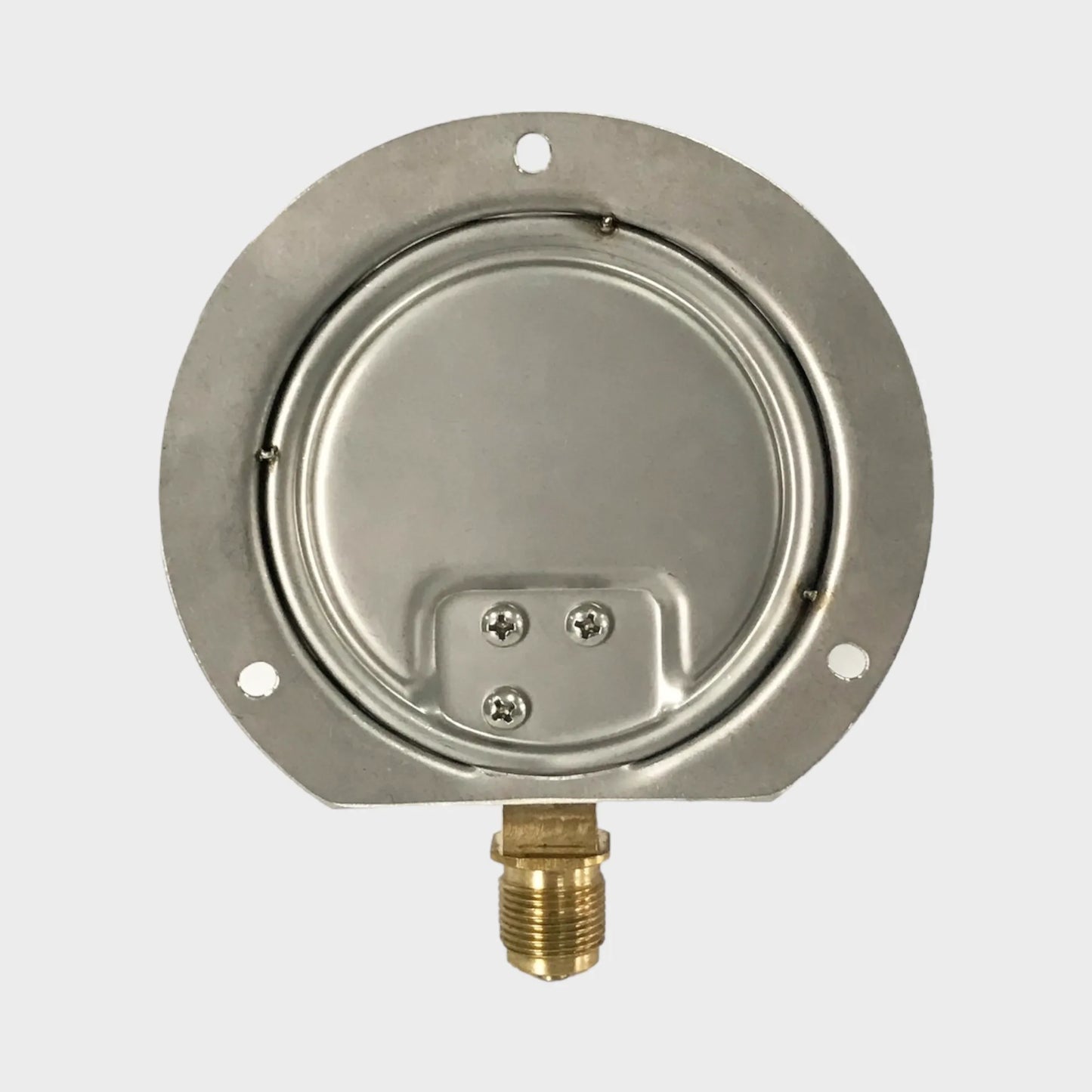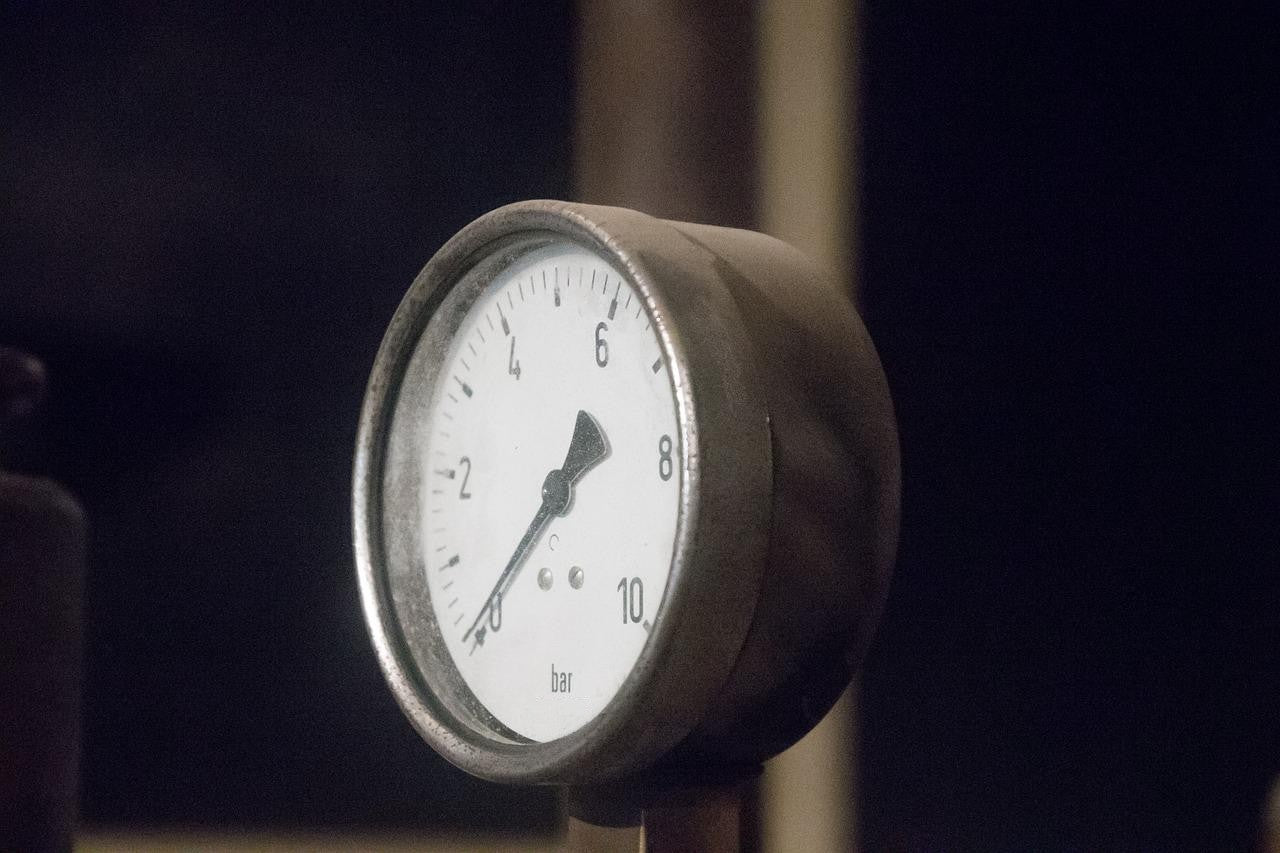 Applications
Injection Molding Device, Hydraulic
Machine building and plant construction
Heating and air-conditioning technology
Fire sprinkler systems
Special features

Design per EN 837-1

Nominal size 40, 50, 63, 80, 100 and 160

Scale ranges up to 0 ... 1000 bar

Payment & Shipping Terms

MOQ: 100 Pieces

Price: To be confirmed

Delivery Time: 3~5 weeks

Payment Term: T/T