Introducing Our Dual-Scale Pressure Gauge for Gas Lines and Vacuum Measurements:
Accurate pressure measurement is crucial in various applications, and our Pressure Gauge for Gas Line with bar and kPa scales, as well as vacuum measurements, is the ideal solution. Designed for precision and versatility, this gauge ensures that you can monitor both gas and vacuum pressures with ease.
Key Features:
1. Dual-Scale Versatility: This gauge offers dual scales in both bar and kPa, enabling you to measure pressure in different units. It's versatile, making it suitable for various gas line and vacuum pressure applications.
2. Vacuum Measurements: In addition to gas line pressure, this gauge is also designed to measure vacuum, ensuring it's suitable for a wide range of applications.
Applications:
- Gas Distribution
- Industrial Machinery
- HVAC Systems
- Vacuum Systems
- Process Control
- And More
Whether you're in gas distribution, industrial machinery, HVAC, vacuum systems, or any application that requires precise pressure measurements in multiple units, our Dual-Scale Pressure Gauge for Gas Line and Vacuum Manometer is a versatile and reliable tool.
Invest in precision, versatility, and dependable measurements. Contact us today to order your dual-scale meter and enhance your pressure monitoring capabilities for gas lines and vacuum systems.
Dial Size
40mm

Case material

Stainless steel

Wetted parts

Brass

Mount

Center back
Connection

1/8 PT, NPT, G... M10*1

Custom options

Other pressure connections
Custom dial layout
Surface mounting flange
Mounting bracket
Other pressure scales available. bar, kPa, MPa, kg/cm² and dual scales
Share
View full details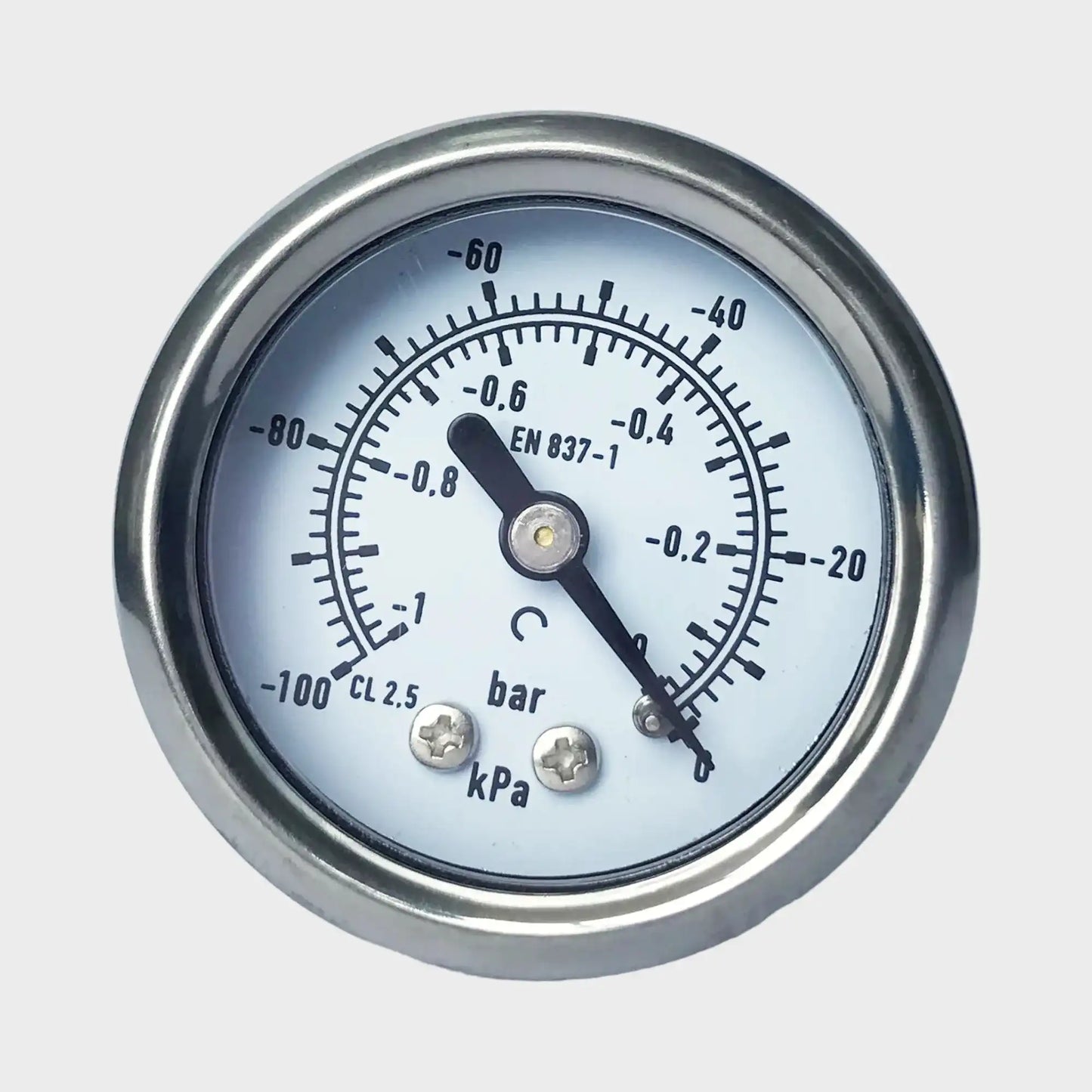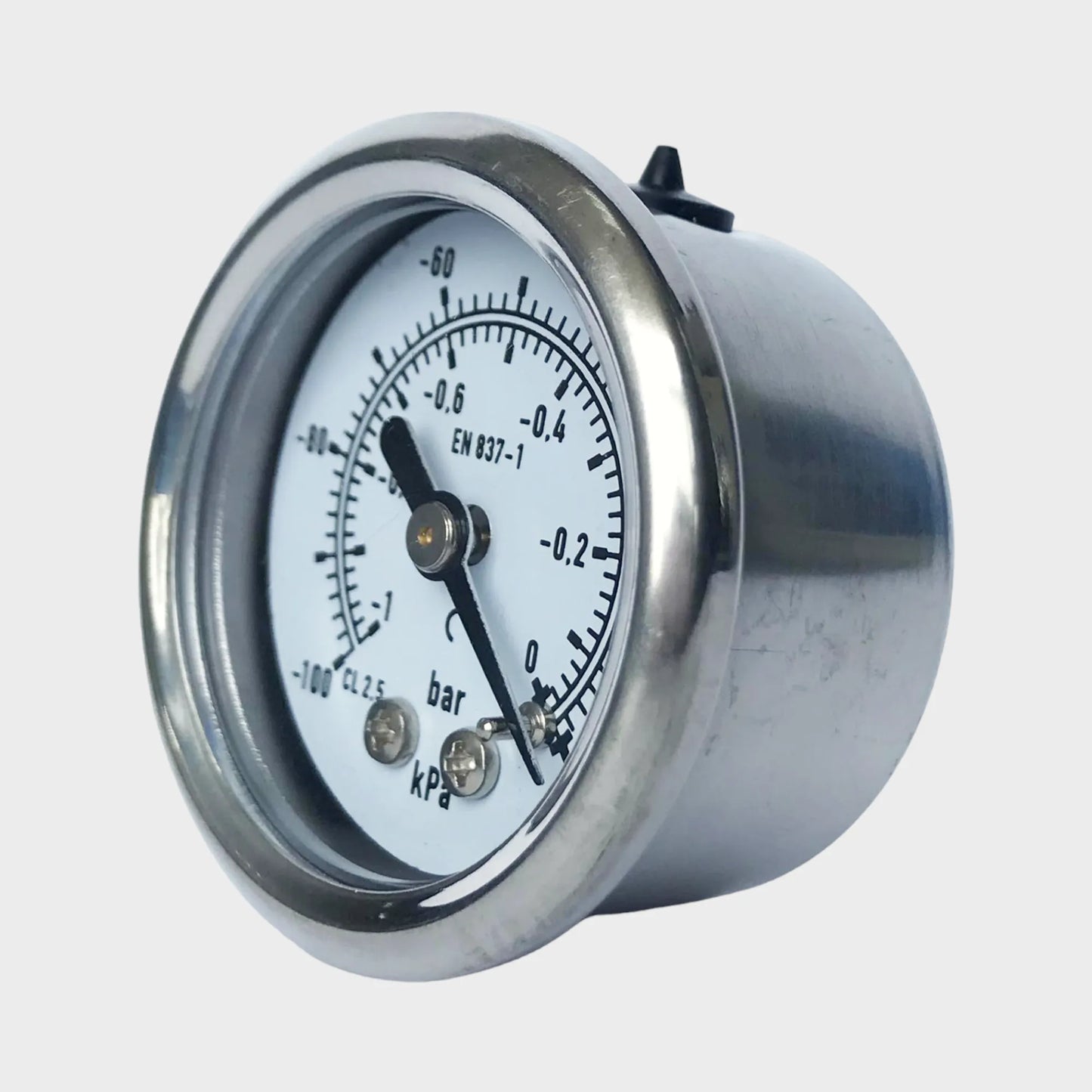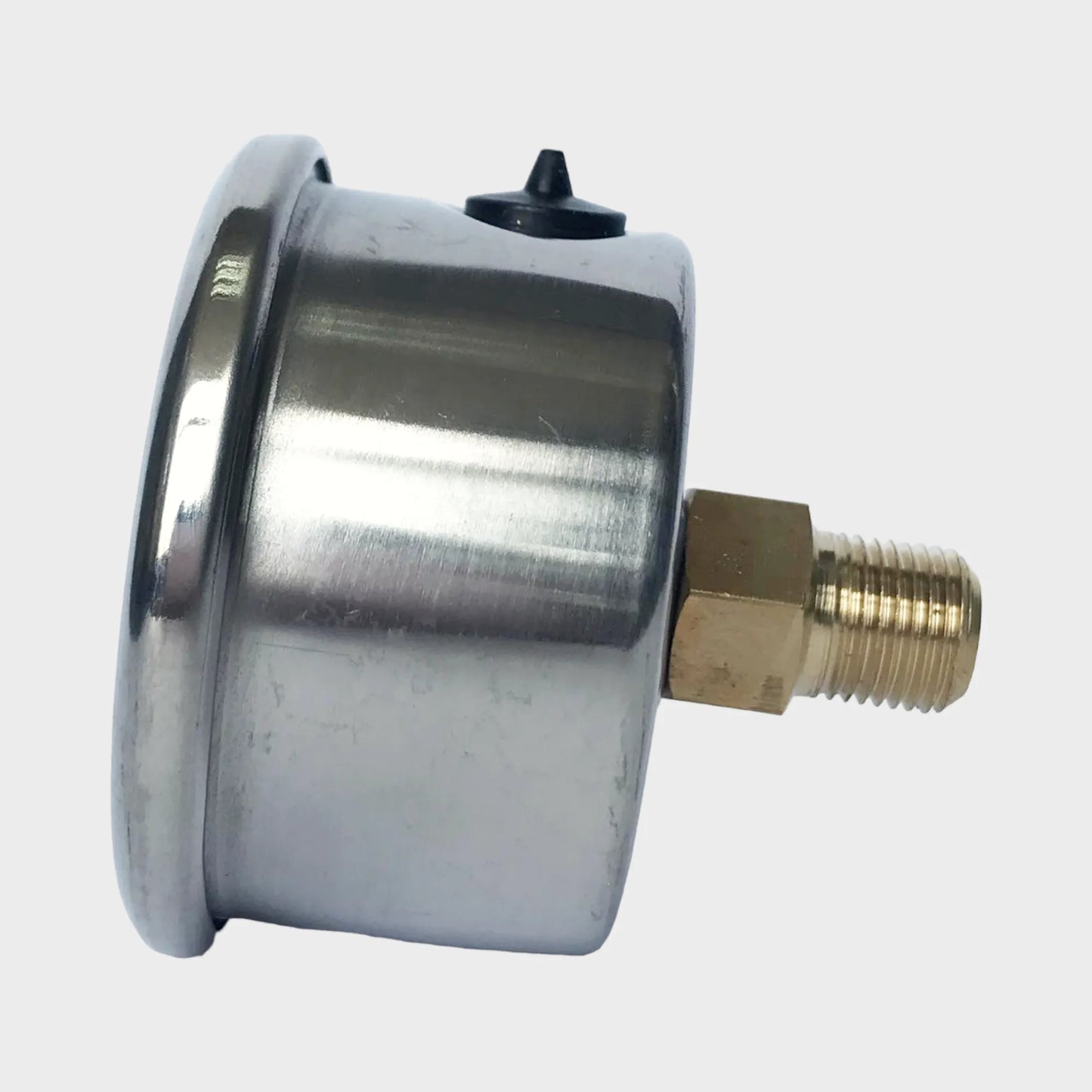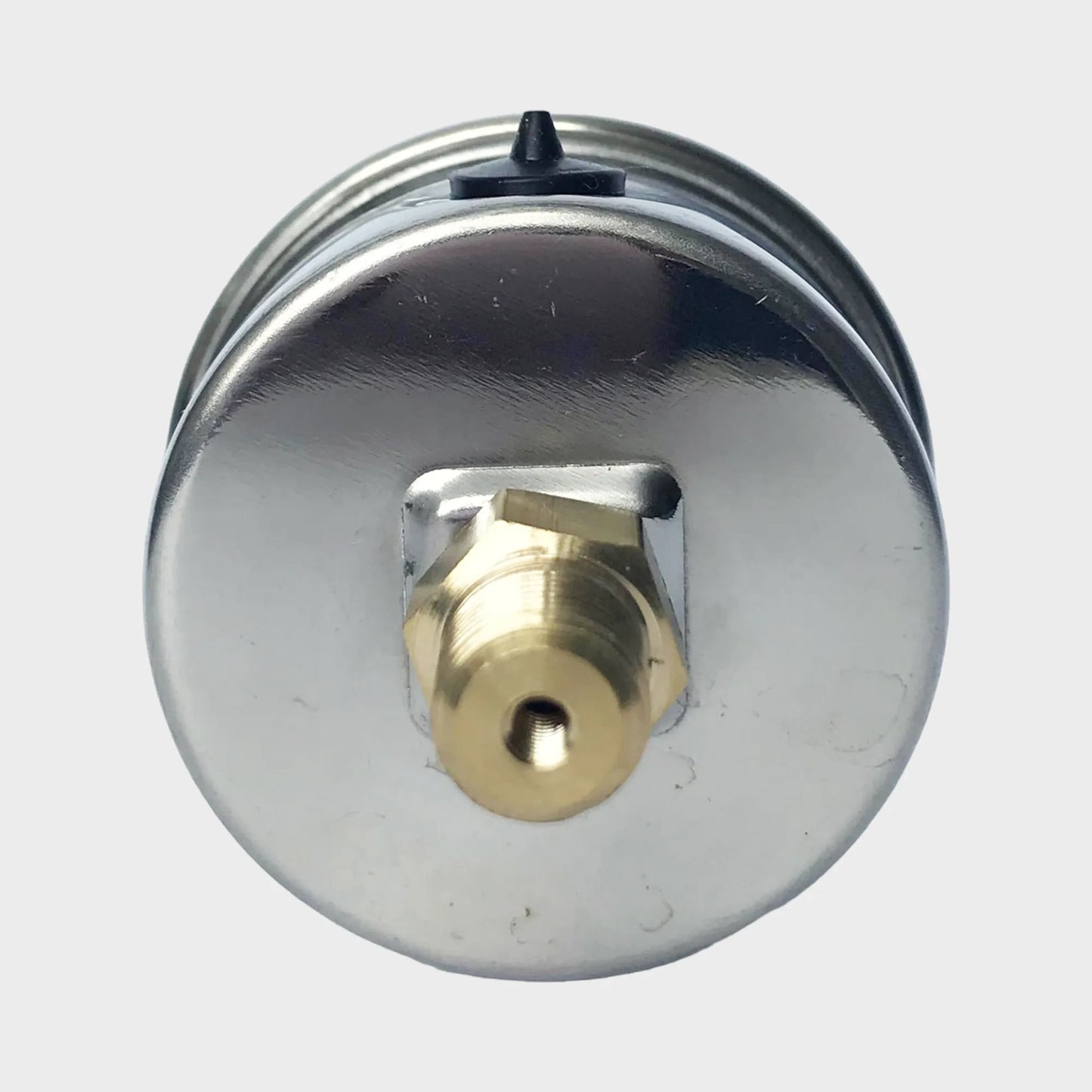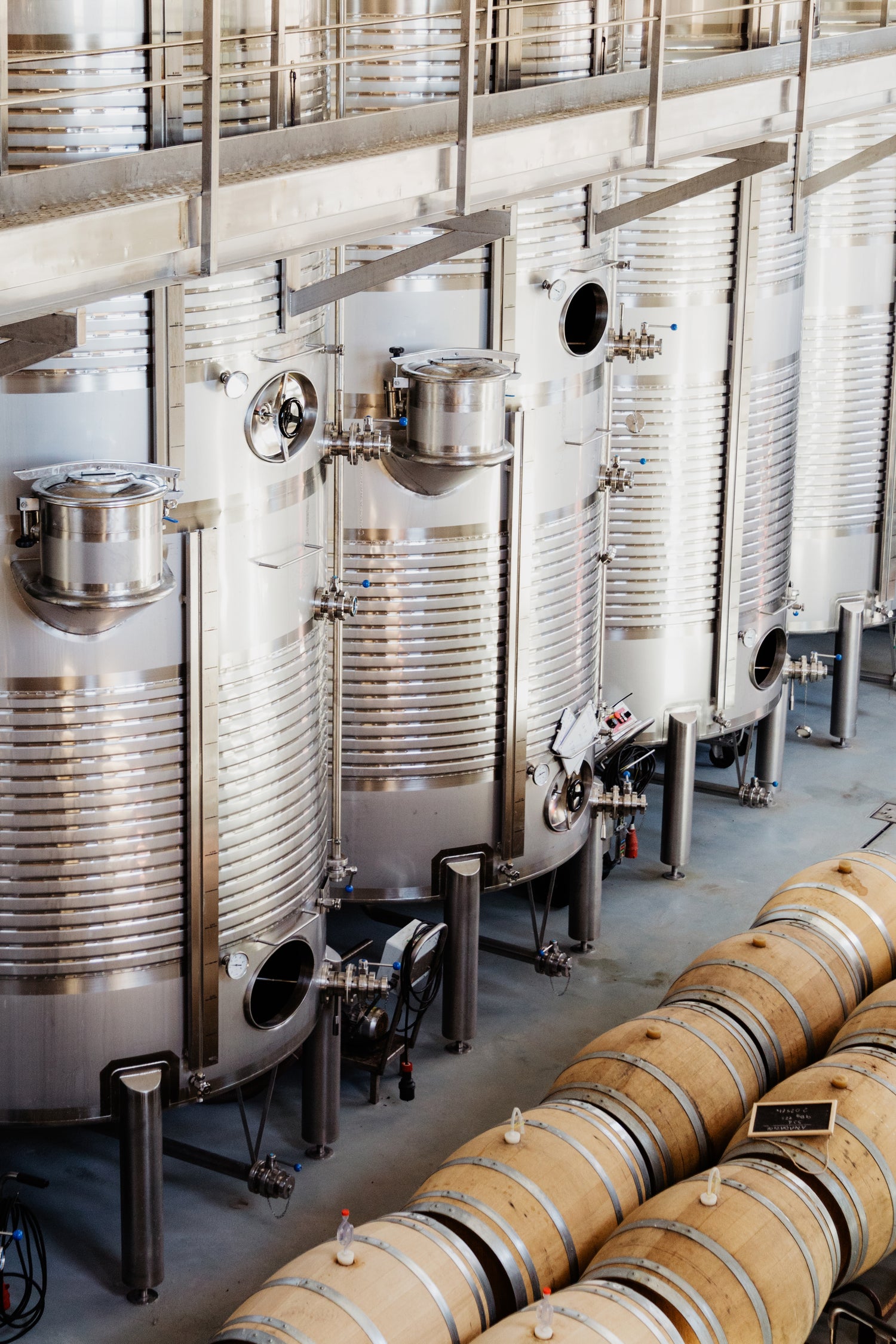 Applications
Practically all industries make use of vacuum, from pick and place in the automotive industry, food & beverage, manufacturing, pharmaceutical, chemical, nautical, etc. The vacuum gauges are important devices to ensure optimal performance and safety of the system. They may be used for pick-and-place applications, keeping the workplace clean from pollutants, transport materials, etc.
Special features

Reliable and cost-effective

Design per EN 837-1

Nominal size 40, 50, 63, 80, 100 and 160

Payment & Shipping Terms

MOQ: 100 Pieces

Price: To be confirmed

Delivery Time: 3~5 weeks

Payment Term: T/T