The "Pressure Gauge HVAC" you mentioned with a 6-inch dial and a static pressure 316 stainless steel (316SS) tube is a specialized instrument designed for measuring static pressure in HVAC (Heating, Ventilation, and Air Conditioning) systems. It plays a crucial role in ensuring the efficiency and proper functioning of HVAC systems. Here are some key features:
1. 6-Inch Dial: The large 6-inch dial provides clear and easy-to-read pressure measurements, making it suitable for HVAC technicians and professionals to monitor static pressure accurately.
2. Static Pressure Measurement: This gauge is specifically designed for measuring static pressure, which is essential for assessing the performance of HVAC systems, including airflow and duct conditions.
3. 316 Stainless Steel Tube: The use of 316 stainless steel for the pressure tube ensures excellent corrosion resistance, making it suitable for use in HVAC systems where exposure to moisture or corrosive elements may occur.
4. HVAC Applications: This pressure gauge is tailored for HVAC applications, including ductwork, ventilation systems, and air handling units, where maintaining the right static pressure is critical for efficient and balanced airflow.
5. Precision and Accuracy: HVAC systems require precise measurement to ensure proper ventilation and temperature control. This gauge is engineered to provide accurate and reliable static pressure readings.
6. Versatile Mounting Options: It can be installed in various orientations to accommodate different HVAC system configurations and installation requirements.
7. Safety and Efficiency: Maintaining the correct static pressure is vital for safety and energy efficiency in HVAC systems. This gauge helps ensure that pressure levels are within the optimal range.
8. Durability: The 316 stainless steel construction enhances the gauge's durability and longevity, even in challenging HVAC environments.
In summary, the "Pressure Gauge HVAC" with a 6-inch dial and a static pressure 316 stainless steel tube is an essential instrument for HVAC professionals and technicians. It facilitates accurate measurement of static pressure, contributing to the overall efficiency and effectiveness of HVAC systems, while its stainless steel construction ensures durability and resistance to corrosion.
Dial Size
160mm

Case material

Stainless steel

Wetted parts

Stainless steel

Mount

Radial
Connection

1/2 PT, NPT, G... M20*1.5

Liquid

Glycerin, Silicone oil, None

Custom options

Pressure range
Dial plate
Other process connection thread
Surface mounting flange
Mounting bracket
Share
View full details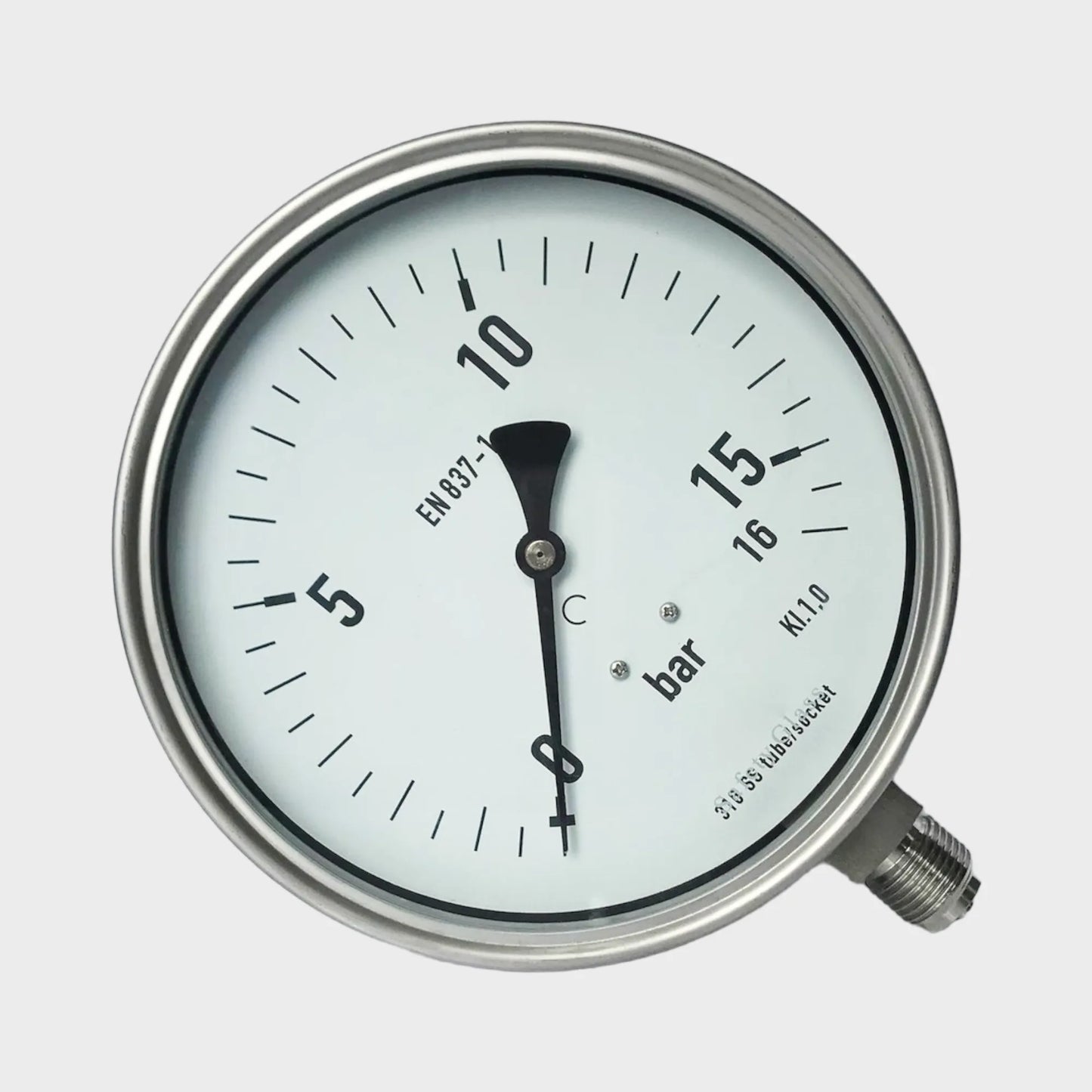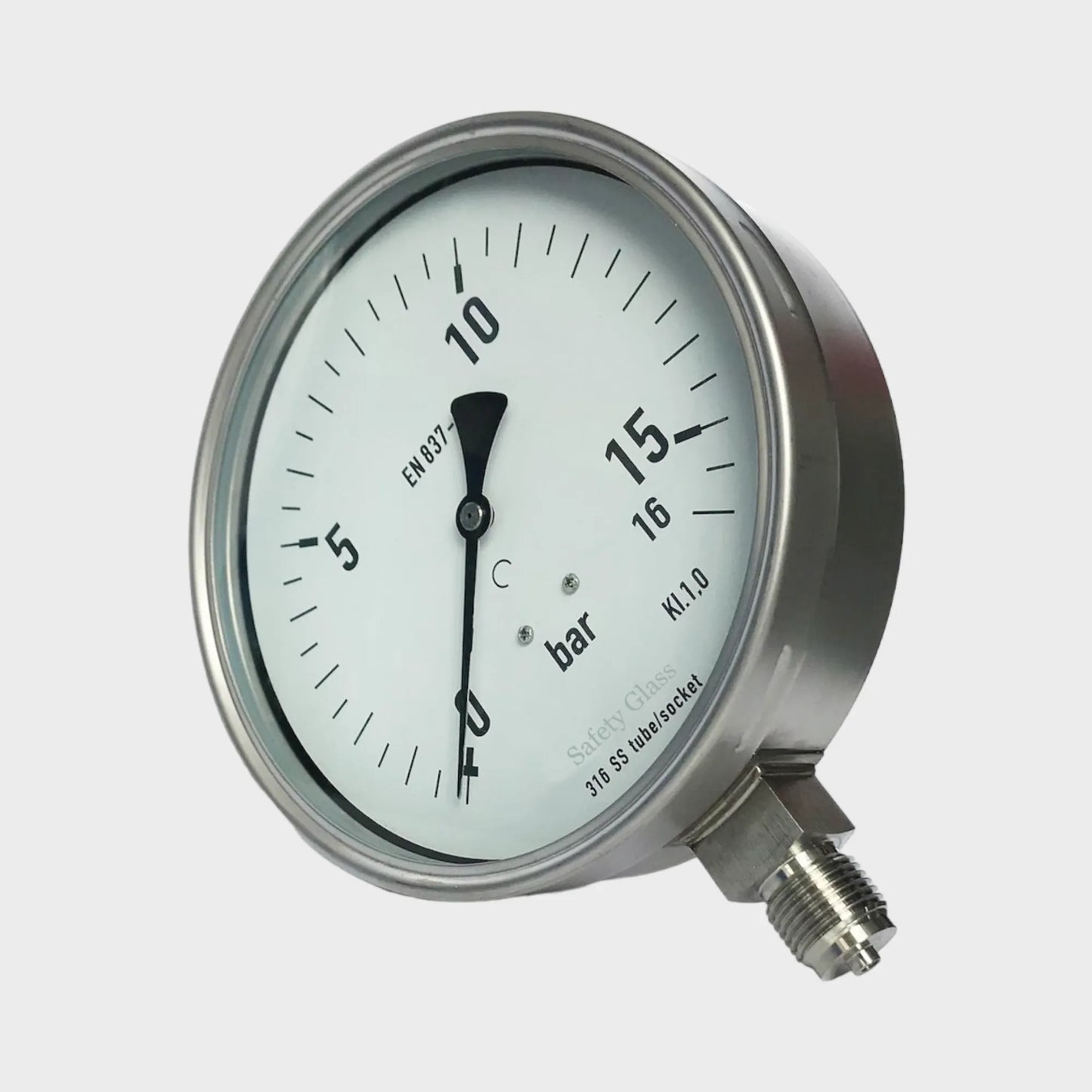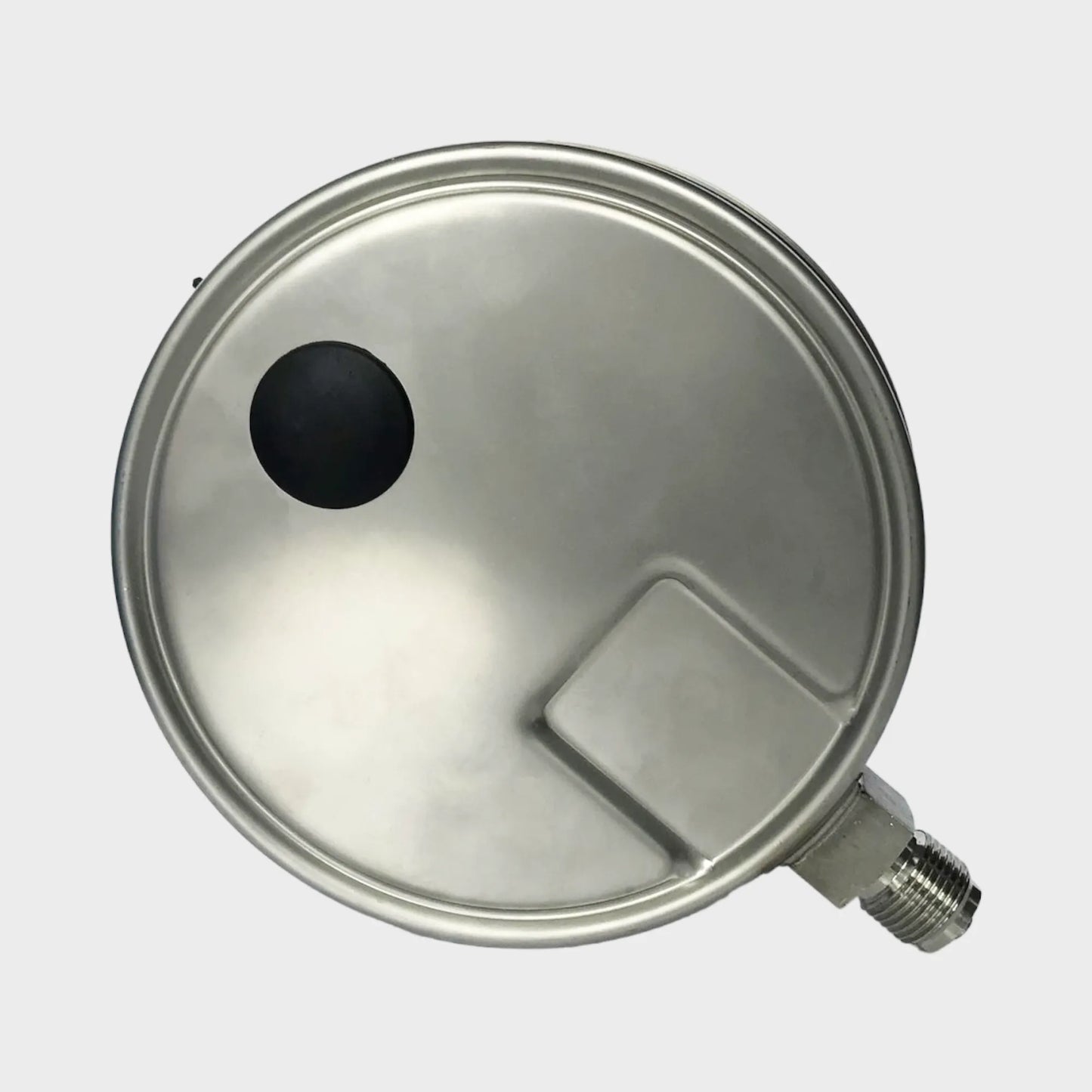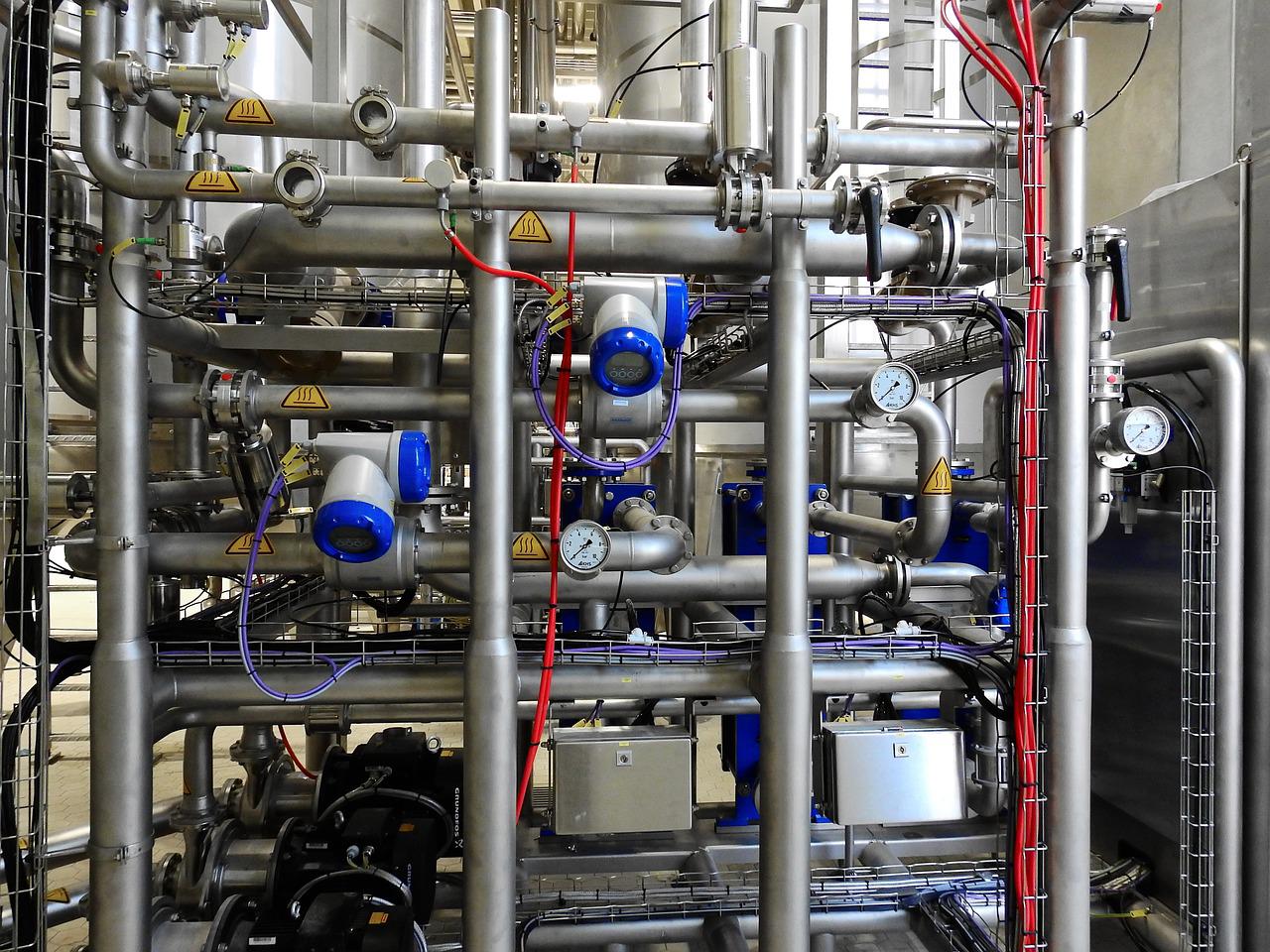 Applications
For aggressive gaseous and liquid media that are not highly crystallising, also operates in aggressive environments
Oil and gas industry, chemical and petrochemical industry, pumbling and HVAC, hydraulics and pneumatics
Machine building and general plant construction
Special features

Excellent load cycle stability and shock resistance

Design per EN 837-1

Completely from stainless steel

Scale ranges up to 0 ... 1600 bar

Payment & Shipping Terms

MOQ: 100 Pieces

Price: To be confirmed

Delivery Time: 3~5 weeks

Payment Term: T/T