Introducing our Stainless Steel Pressure Gauge: the ultimate solution for precise and reliable pressure measurement in demanding environments. Engineered to excel in a variety of industries, this gauge combines durability, accuracy, and versatility for unparalleled performance.
Crafted with high-grade stainless steel, this manometer is built to withstand harsh conditions, corrosive environments, and extreme temperatures. Its robust construction ensures longevity, making it an ideal choice for industries such as oil and gas, manufacturing, and chemical processing.
Equipped with a clear and easy-to-read dial, the stainless steel manometer obtaining accurate pressure readings is effortless. The manometer's design incorporates advanced technology to minimize the impact of vibration, guaranteeing stable and consistent measurements over time.
Whether you're monitoring fluid systems, pneumatic equipment, or industrial processes, our Stainless Steel Pressure Gauge offers the precision you can rely on. Its adaptability to a wide range of applications makes it an indispensable tool for professionals seeking accuracy and durability in their pressure measurement tasks.
Invest in the durability and accuracy you deserve with our Stainless Steel Pressure Gauge. Backed by a commitment to quality and performance, this gauge is engineered to provide reliable results even in the most challenging conditions. Experience the difference of superior pressure measurement technology today.
Dial Size
40mm

Case material

Stainless steel

Wetted parts

Brass

Mount

Bracket, U-Clamp
Connection

1/8 PT, NPT, G... M10*1

Liquid
None
Custom options

Pressure range
Dial plate
Other process connection thread
Surface mounting flange
Mounting bracket
Share
View full details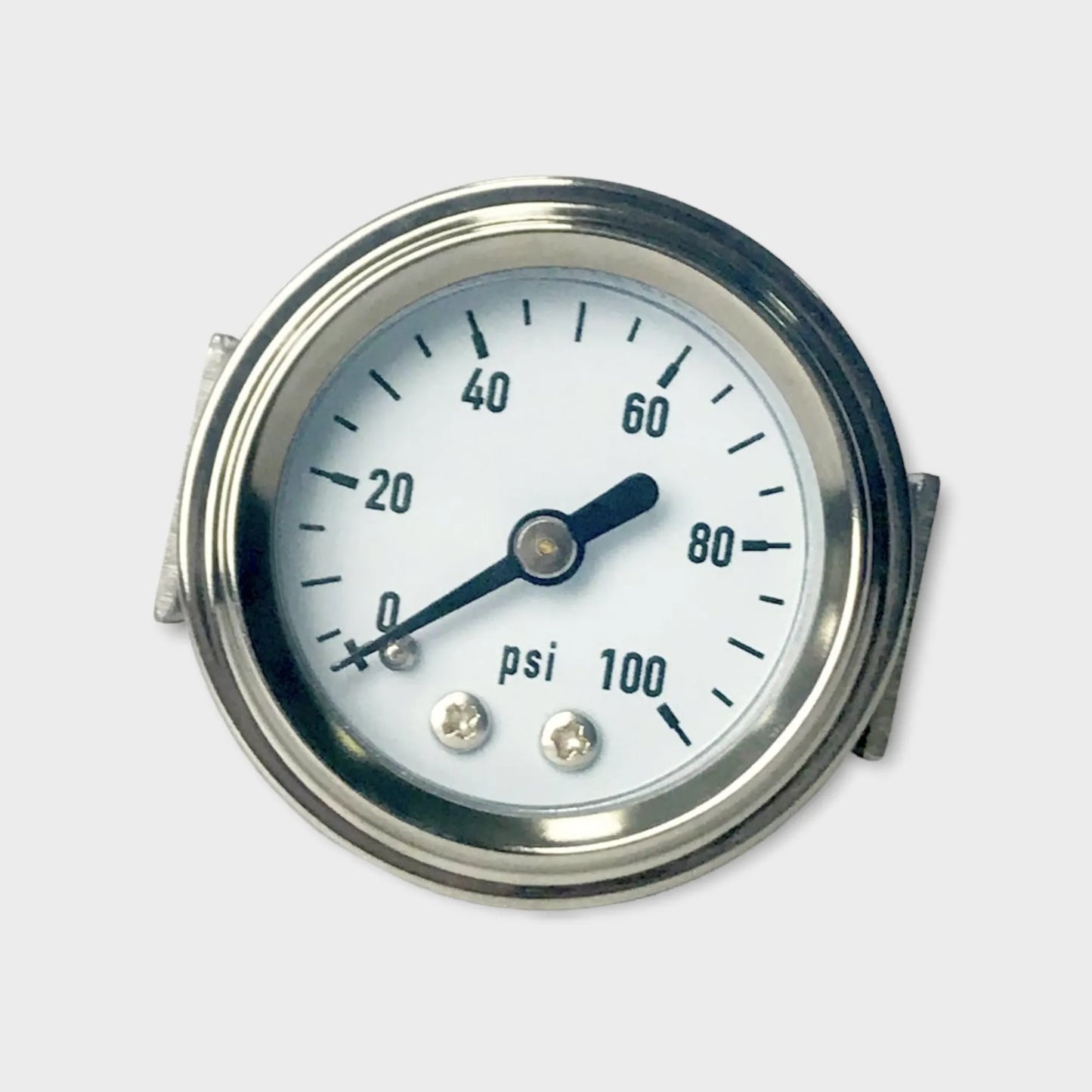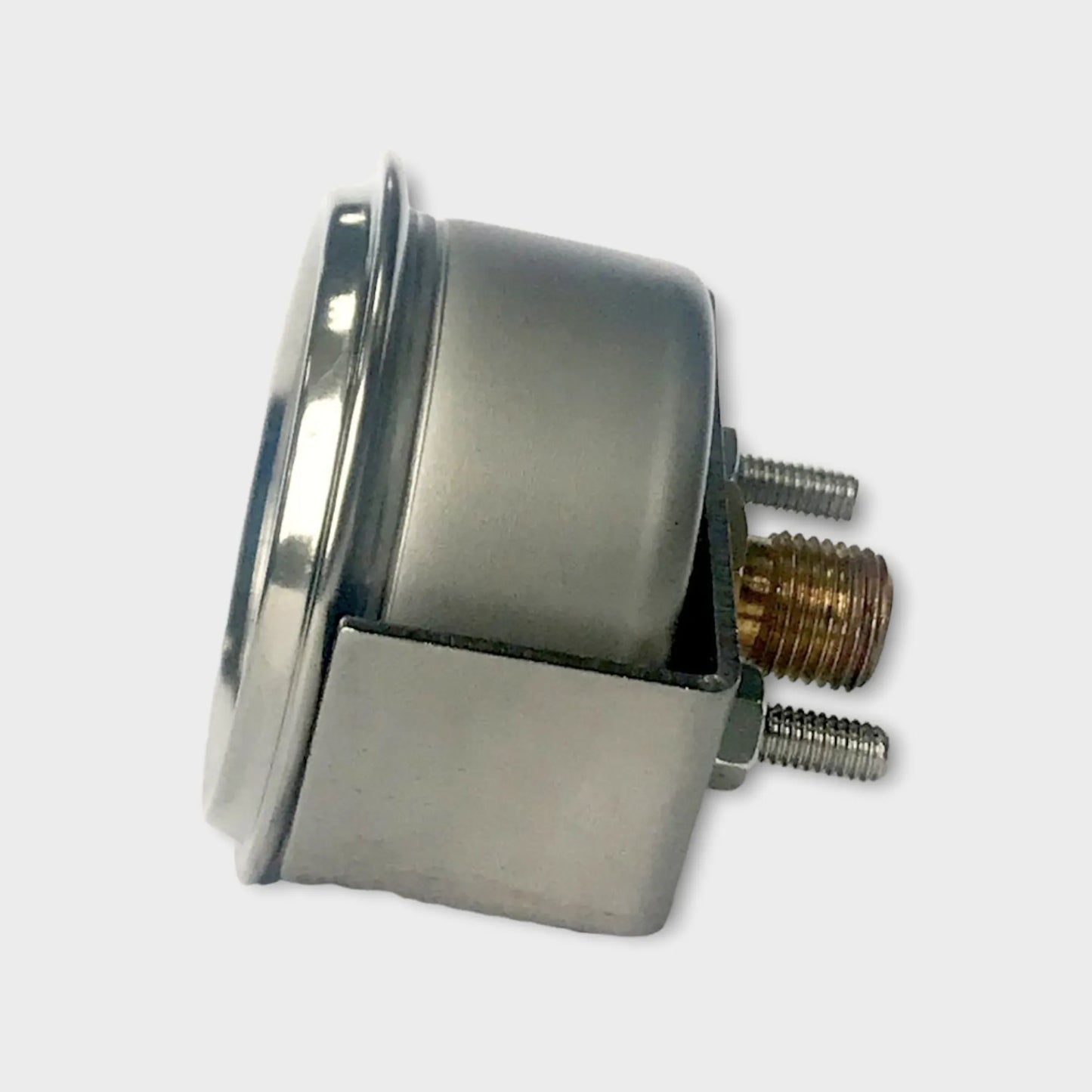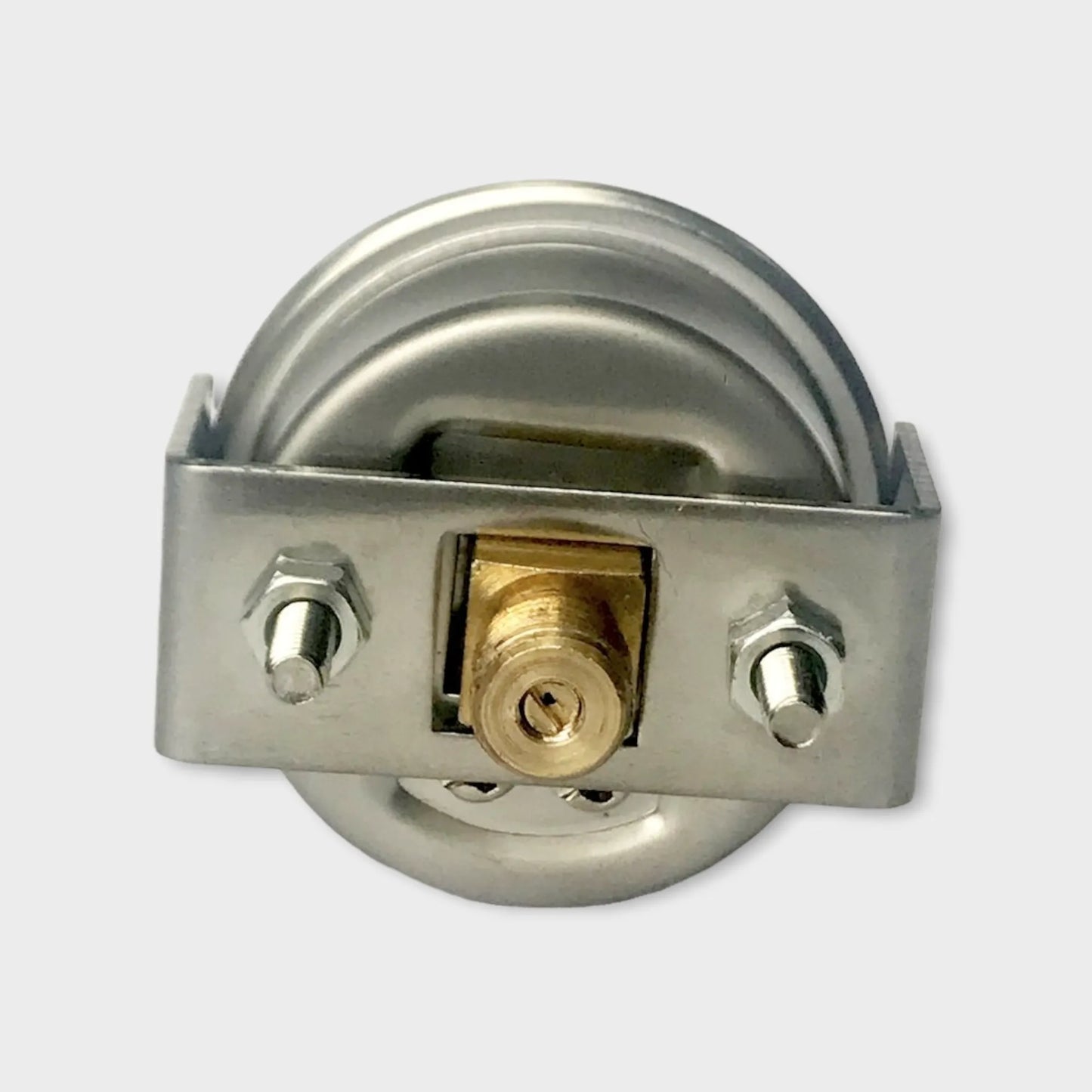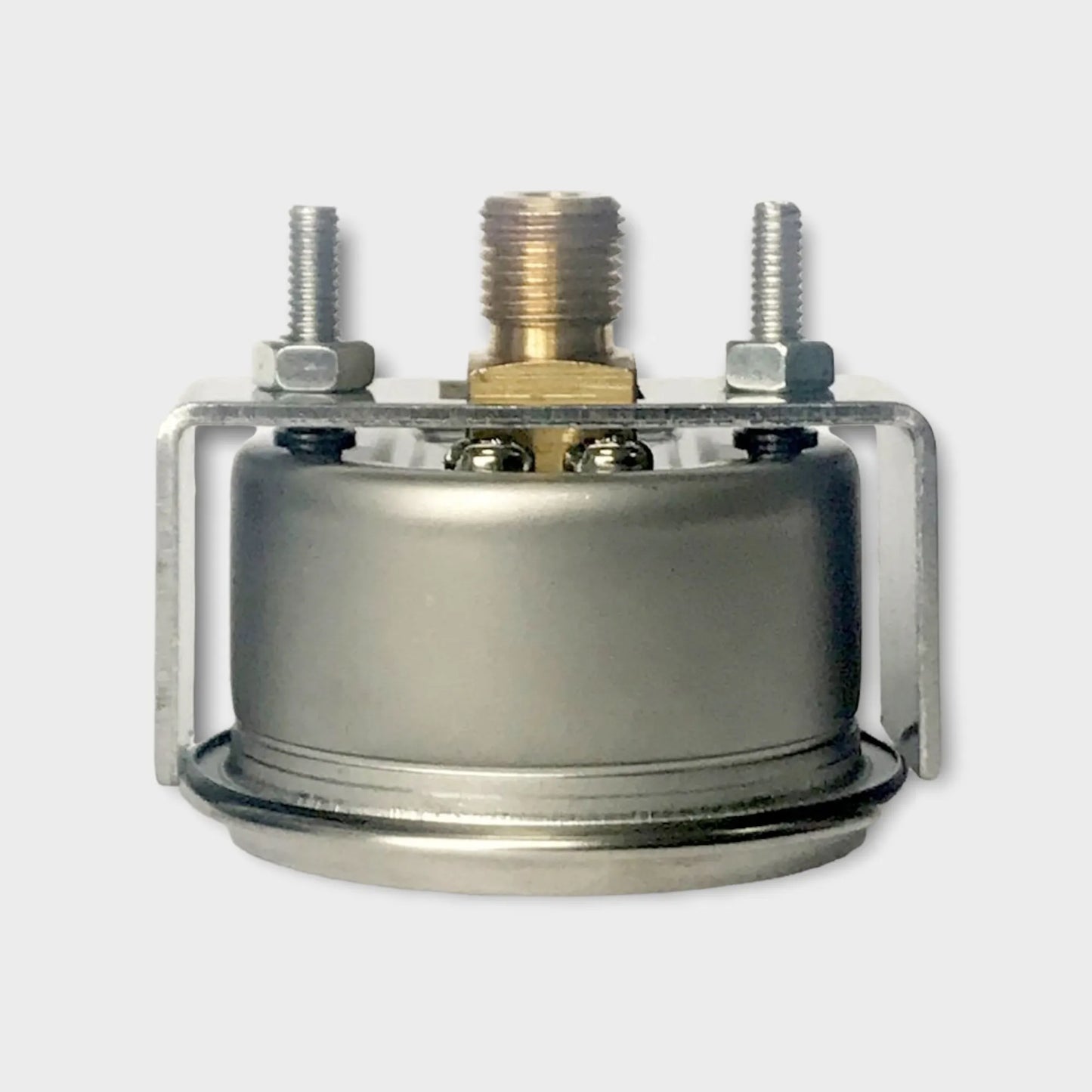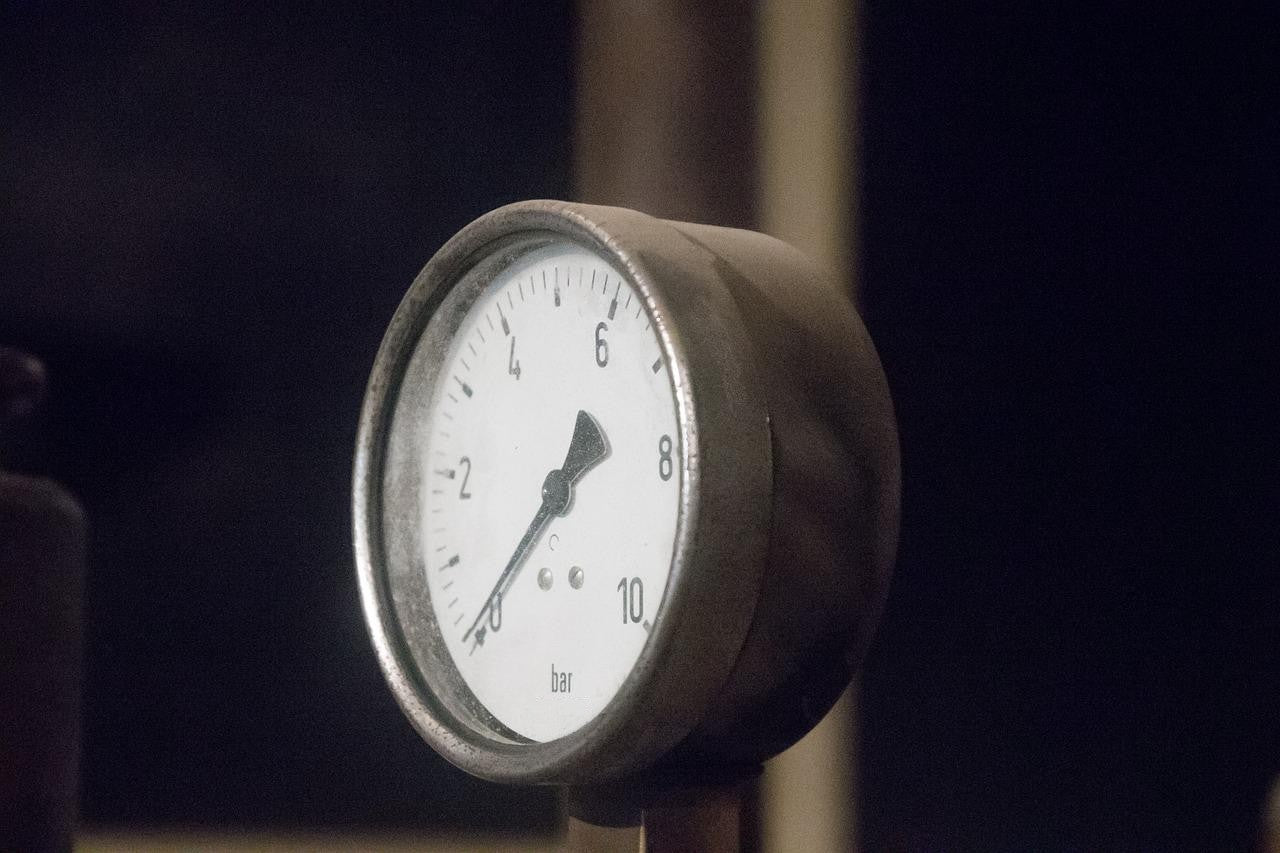 Applications
Injection Molding Device, Hydraulic
Machine building and plant construction
Heating and air-conditioning technology
Fire sprinkler systems
Special features

Design per EN 837-1

Nominal size 40, 50, 63, 80, 100 and 160

Scale ranges up to 0 ... 1000 bar

Payment & Shipping Terms

MOQ: 100 Pieces

Price: To be confirmed

Delivery Time: 3~5 weeks

Payment Term: T/T