Introducing our 63mm Stainless Steel Pressure Gauge, specially designed for well pump applications with a maximum pressure rating of 12 Bar. This gauge is engineered to provide accurate and reliable pressure measurement in well pump systems.
Product Description:
Our 63mm Stainless Steel Pressure Gauge is a robust and dependable instrument tailored for well pump applications, where precise pressure monitoring is crucial. With its stainless steel construction and a 12 Bar maximum pressure rating, it ensures durability and accuracy in demanding well pump systems.
Key Features:
1. Stainless Steel Construction: The gauge's stainless steel construction offers exceptional corrosion resistance, making it well-suited for well pump applications exposed to water and potentially corrosive substances.
2. 63mm Size: With a 63mm (2.5 inches) size, this gauge provides a clear and easy-to-read dial with distinct markings for quick and accurate pressure assessments.
3. 12 Bar Maximum Pressure Rating: This gauge is rated for a maximum pressure of 12 Bar (approximately 174 PSI), making it suitable for a wide range of well pump systems.
4. Precision Pressure Measurement: It delivers precise pressure measurements, ensuring that you can monitor and control pressure conditions accurately.
5. Versatile Applications: Whether you need to monitor pressure in residential water well pumps, agricultural irrigation systems, or other well-related applications, this gauge is versatile and reliable.
6. Durability and Resilience: The rugged construction ensures that this gauge can withstand the challenging environments typically encountered in well pump systems, reducing the need for frequent maintenance.
7. Easy Installation: The gauge is designed for straightforward installation, allowing you to integrate it seamlessly into your well pump system.
8. Low Maintenance: Its simple yet robust design minimizes the need for frequent maintenance, ensuring reliable performance over time.
9. Compliance and Certification: Our Stainless Steel Pressure Gauge complies with industry standards and can be certified for compliance with specific regulations or standards as needed.
In summary, our 63mm Stainless Steel Pressure Gauge, rated for up to 12 Bar, is the ideal instrument for precise pressure measurement in well pump applications. Its stainless steel construction, durability, and accuracy make it a trusted choice for professionals seeking to maintain the efficiency and reliability of their well pump systems. Trust in the quality and performance of our Stainless Steel Pressure Gauge for your well pump pressure monitoring needs.
Dial Size
63mm

Case material

Stainless steel

Wetted parts

Brass

Mount

Center back
Connection

1/4 PT, NPT, G... M14*1.5

Liquid
None
Custom options

Pressure range
Dial plate
Other process connection thread
Surface mounting flange
Mounting bracket
Share
View full details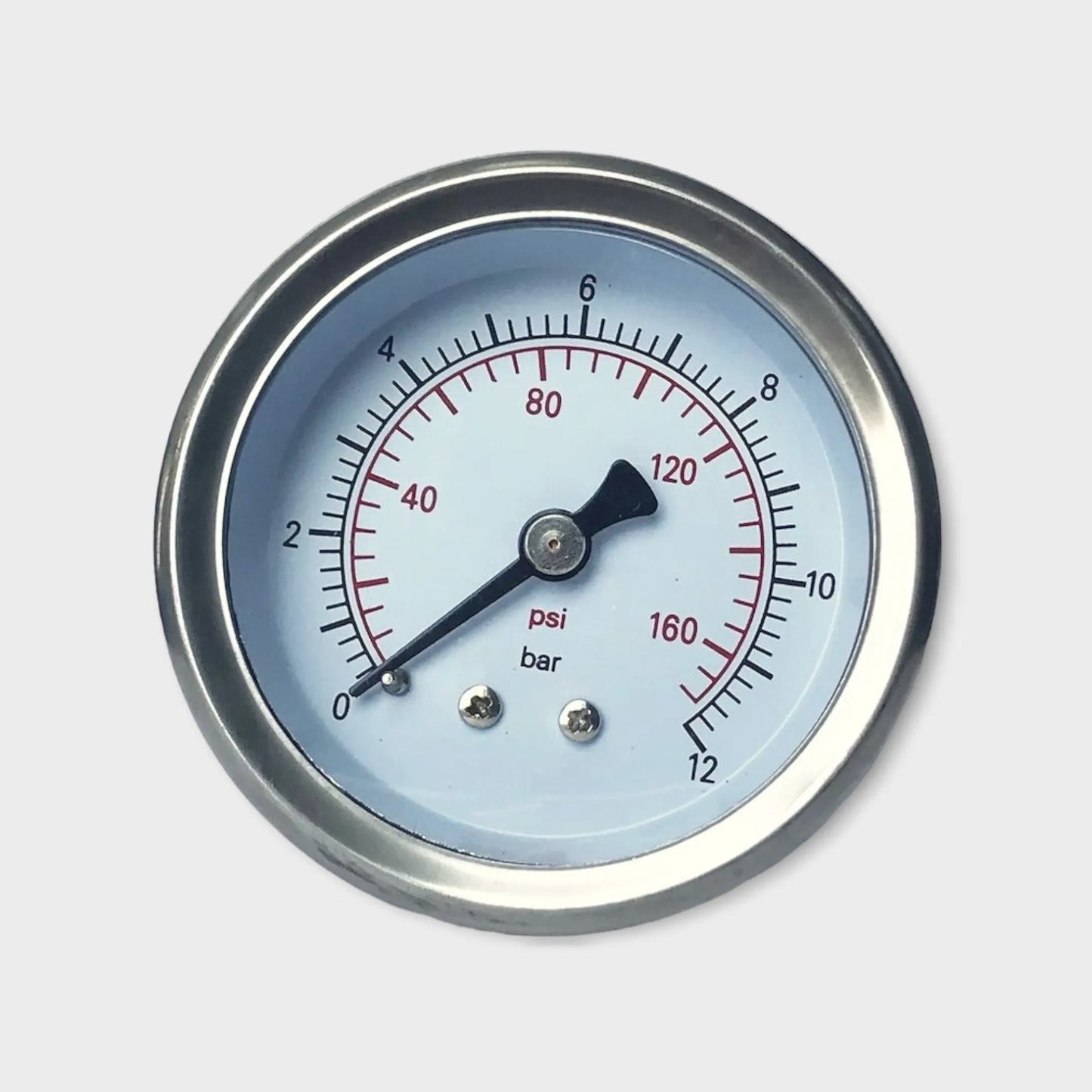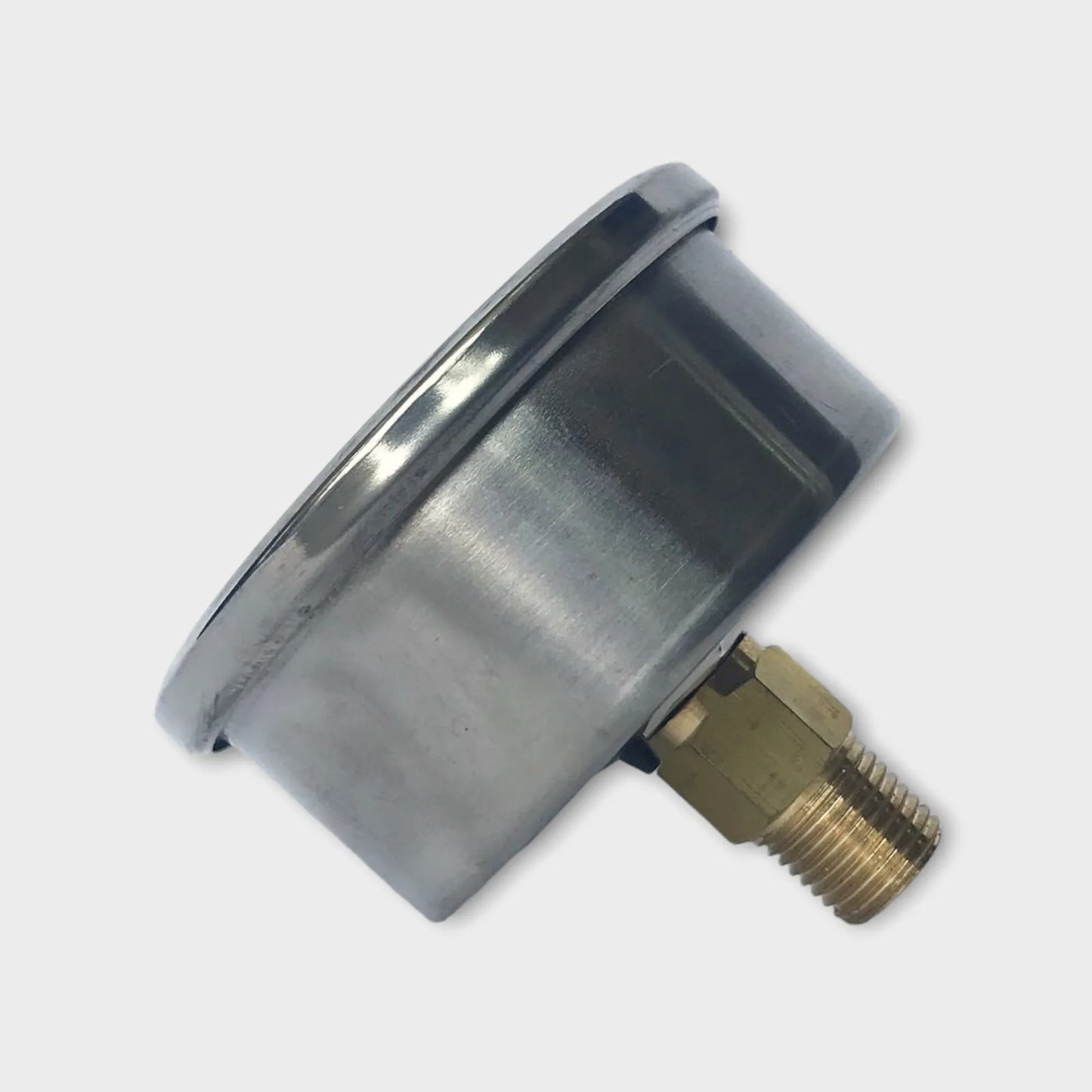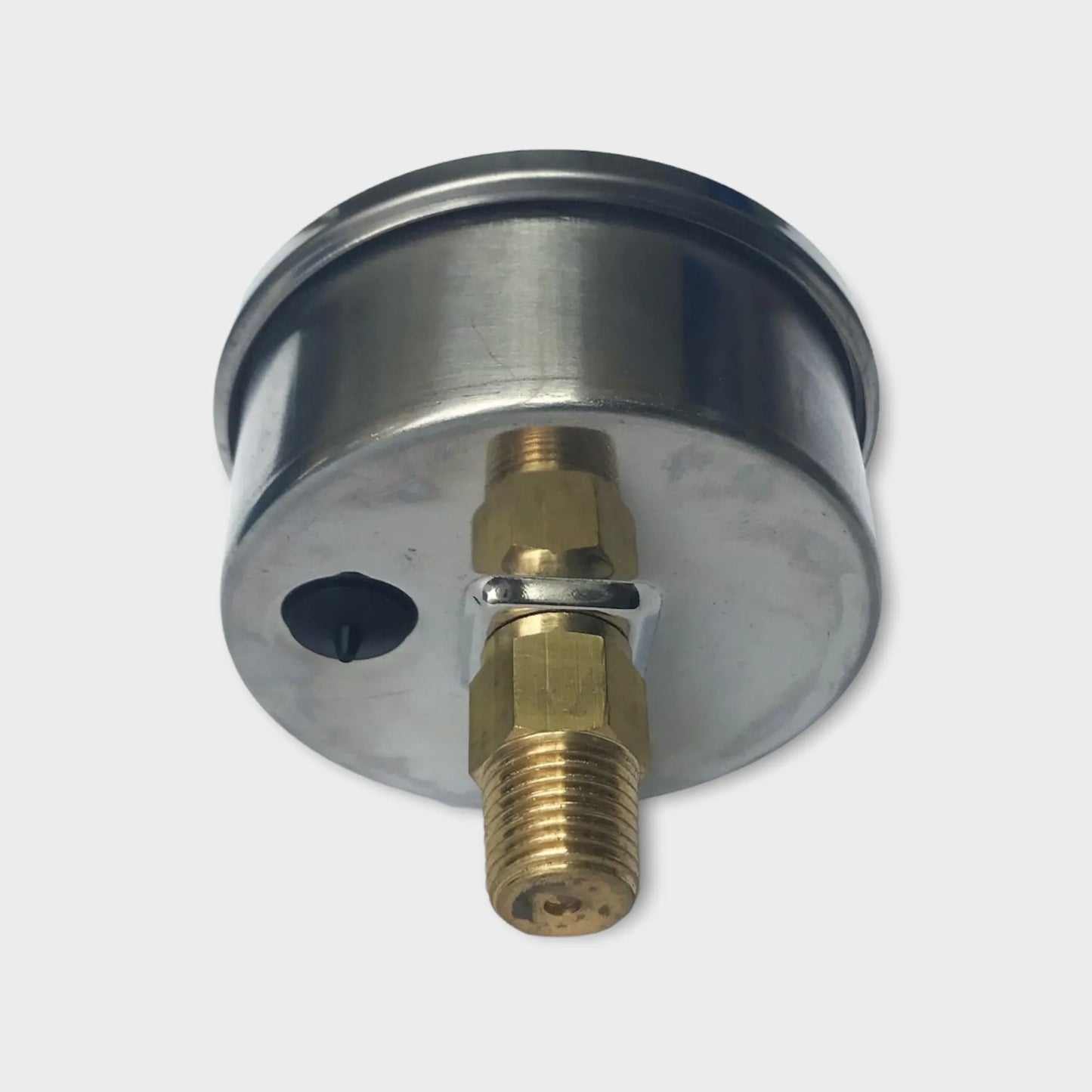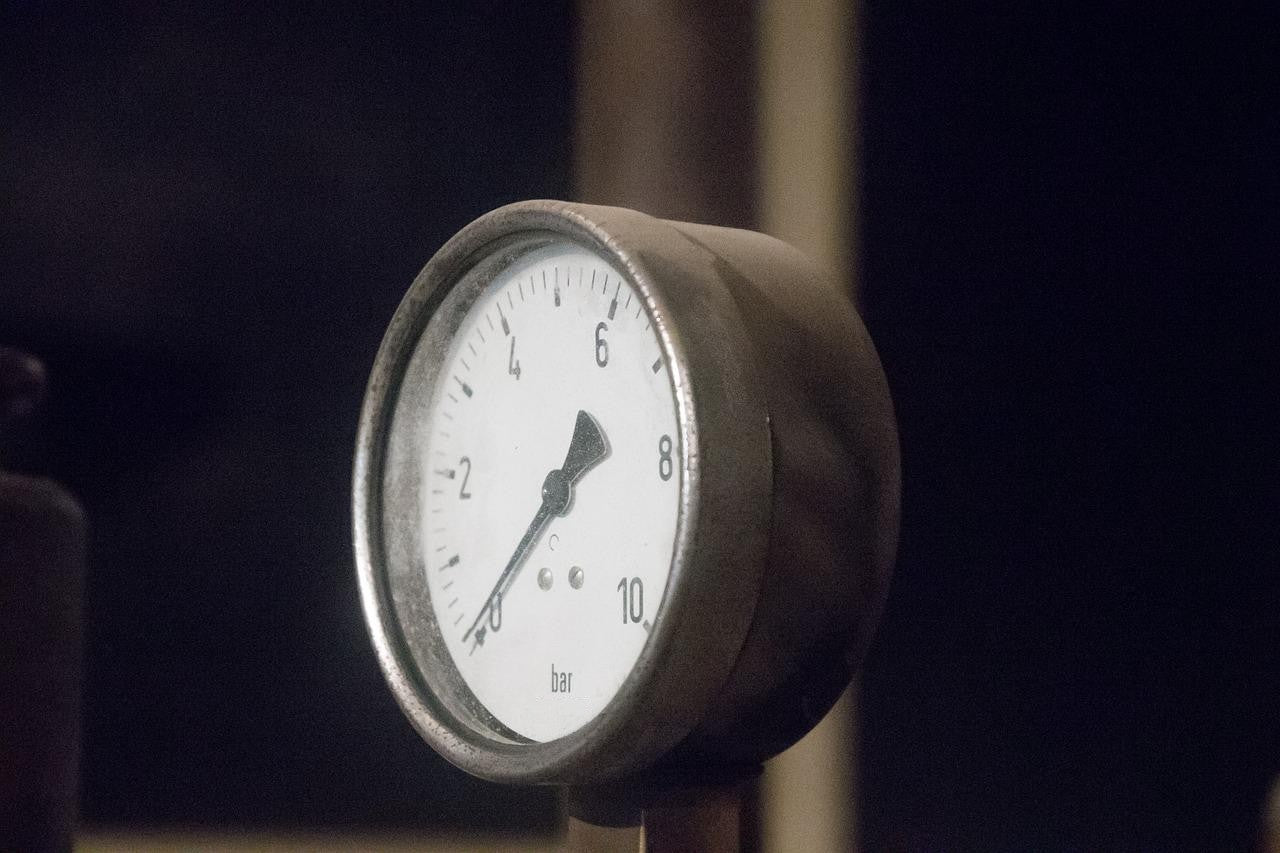 Applications
Injection Molding Device, Hydraulic
Machine building and plant construction
Heating and air-conditioning technology
Fire sprinkler systems
Special features

Design per EN 837-1

Nominal size 40, 50, 63, 80, 100 and 160

Scale ranges up to 0 ... 1000 bar

Payment & Shipping Terms

MOQ: 100 Pieces

Price: To be confirmed

Delivery Time: 3~5 weeks

Payment Term: T/T