Introducing our state-of-the-art Pressure Gauge with Diaphragm Seal, specially engineered to tackle the challenges posed by high-temperature mediums. Whether you're dealing with extreme industrial processes, high-temperature fluids, or demanding applications, this instrument is designed to provide accurate pressure readings while protecting sensitive components from the harshest conditions.
Key Features:
1. Extreme Temperature Resistance: Our Pressure Gauge with Diaphragm Seal is built to withstand the most intense heat and high-temperature mediums. Its diaphragm seal acts as a barrier, protecting the gauge from direct exposure to extreme temperatures, ensuring accuracy and longevity.
2. Precise Pressure Monitoring: This instrument utilizes advanced diaphragm technology to deliver precise and reliable pressure measurements. Trust it to provide accurate data even in the most challenging environments.
3. Robust Construction: Crafted with durability in mind, our pressure gauge is engineered with rugged materials and a diaphragm seal that can handle high-temperature mediums, corrosive substances, and harsh conditions, making it ideal for industrial settings.
4. Versatility in Applications: This gauge is versatile enough to be employed in a wide range of high-temperature applications, including but not limited to chemical processing, petrochemical, power generation, and more.
5. Diaphragm Protection: The diaphragm seal acts as a protective barrier, preventing contact between the gauge and the high-temperature medium. This ensures that the gauge remains unaffected and delivers accurate readings over time.
6. Easy-to-Read Display: The gauge is equipped with a user-friendly, easy-to-read display, allowing for quick and hassle-free pressure monitoring, even in challenging conditions.
7. Calibration and Reliability: Each pressure gauge is rigorously calibrated to provide accurate measurements right out of the box. It's designed to maintain its precision and reliability over extended periods of use.
Application: Ideal for precise pressure monitoring in high-temperature environments
Elevate your pressure monitoring capabilities in high-temperature mediums with our Pressure Gauge with Diaphragm Seal. Its durability, precision, and resistance to extreme conditions make it the perfect choice for professionals who demand accuracy and reliability in challenging environments. Ensure your processes run smoothly and safely with this exceptional instrument. Invest in your pressure monitoring solution today.
Dial Size
125mm

Case material

Stainless steel

Wetted parts

Stainless steel

Mount

Lower

Connection

1/2 PT, NPT, G... M20*1.5

Liquid

Glycerin, Silicone oil, None

Custom options

Pressure range
Dial plate
Other process connection thread
Surface mounting flange
Mounting bracket
Share
View full details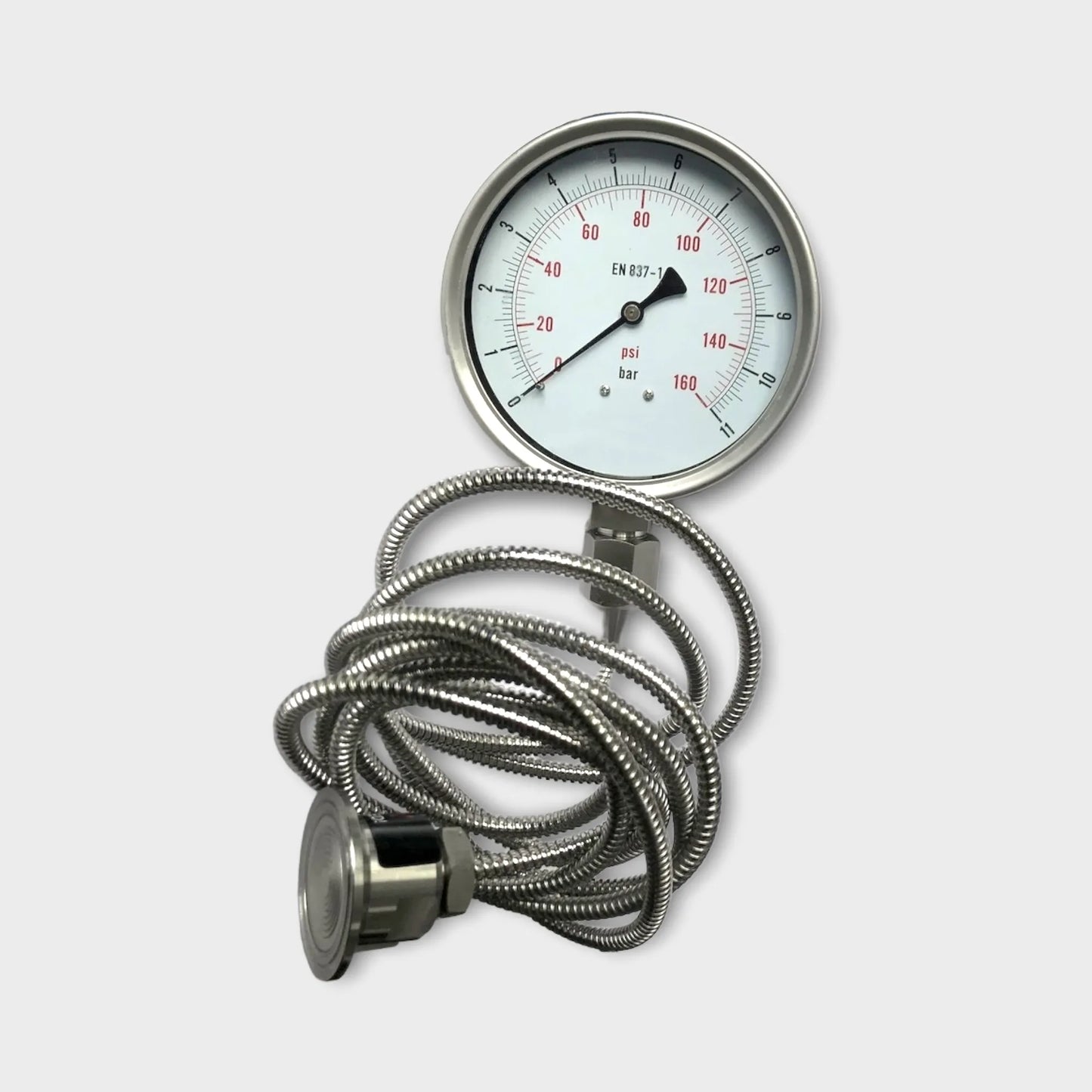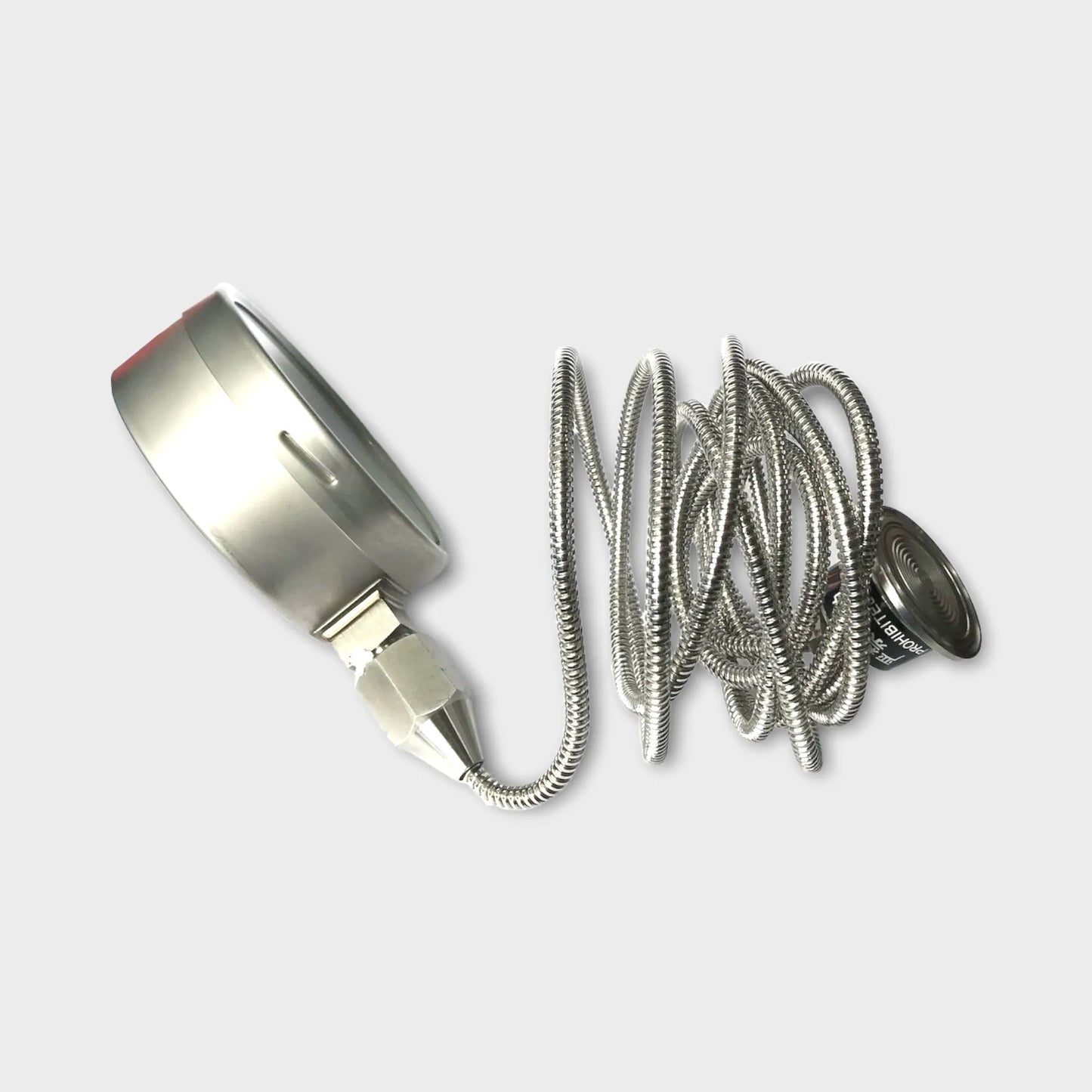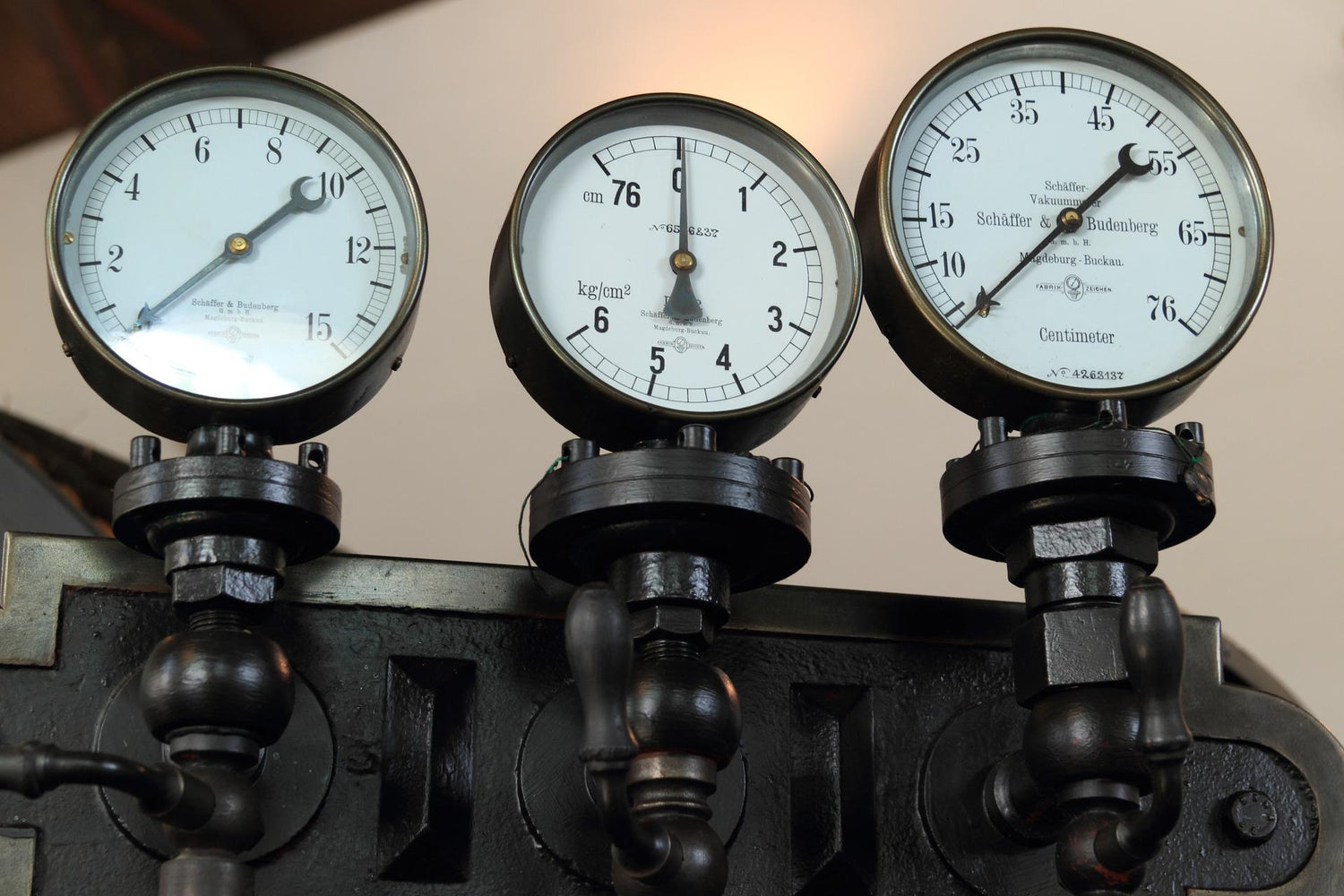 Applications
Injection Molding Device, hydraulic
Machine building and plant construction
Heating and air-conditioning technology
Fire sprinkler systems, compressor
Special features

Design per EN 837-1

Nominal size 40, 50, 63, 80, 100 and 160

Scale ranges up to 0 ... 1000 bar

Payment & Shipping Terms

MOQ: 100 Pieces

Price: To be confirmed

Delivery Time: 3~5 weeks

Payment Term: T/T