Our Refrigerant Gauge, specially designed for R22 refrigerant systems, is the perfect tool for accurate pressure monitoring in HVAC and refrigeration applications. With a blue-painted case, glycerin filling, and brass connection, this gauge offers both style and functionality to meet your needs.
Key Features:
R22 Compatibility: This gauge is tailored to provide precise pressure measurements for R22 refrigerant systems, ensuring that you have the right gauge for the job.
Blue-Painted Case: The blue-painted case not only adds a touch of style but also enhances visibility, making it easy to identify and read, even in busy equipment rooms.
Glycerin Filling: The glycerin-filled case minimizes needle vibration, providing stable and accurate pressure readings, even in the presence of pressure fluctuations.
Brass Connection: The brass connection ensures a secure and reliable attachment to your refrigeration system, preventing leaks and ensuring a tight seal.
HVAC and Refrigeration: Whether you're servicing HVAC systems or refrigeration units, this Refrigerant Gauge is an essential tool for precise pressure monitoring.
For HVAC and refrigeration professionals working with R22 refrigerant systems, our Refrigerant Gauge with a blue-painted case, glycerin filling, and brass connection is the ideal choice. It combines style and substance to ensure accuracy and stability in pressure measurement.
Choose our Refrigerant Gauge designed for R22 refrigerant for precision and reliability in HVAC and refrigeration applications. Its stylish blue case, glycerin filling, and brass connection make it a standout choice for accurate pressure monitoring.
Dial Size
80mm

Case material

Painted steel

Wetted parts

Brass

Mount

Lower
Connection

1/4 PT, NPT, G... M14*1.5

Custom options

Pressure range
Dial plate
Other process connection thread
Surface mounting flange
Mounting bracket
Share
View full details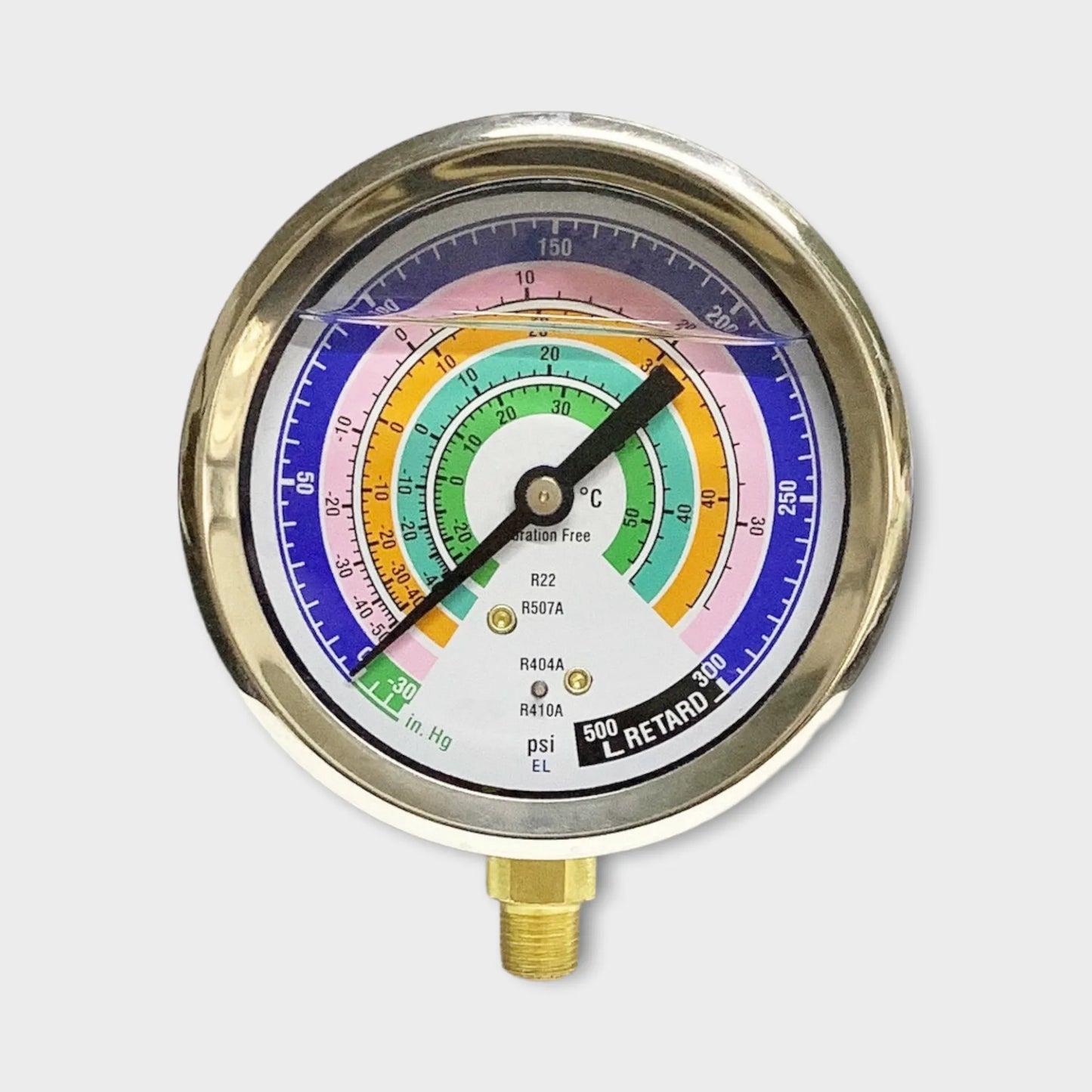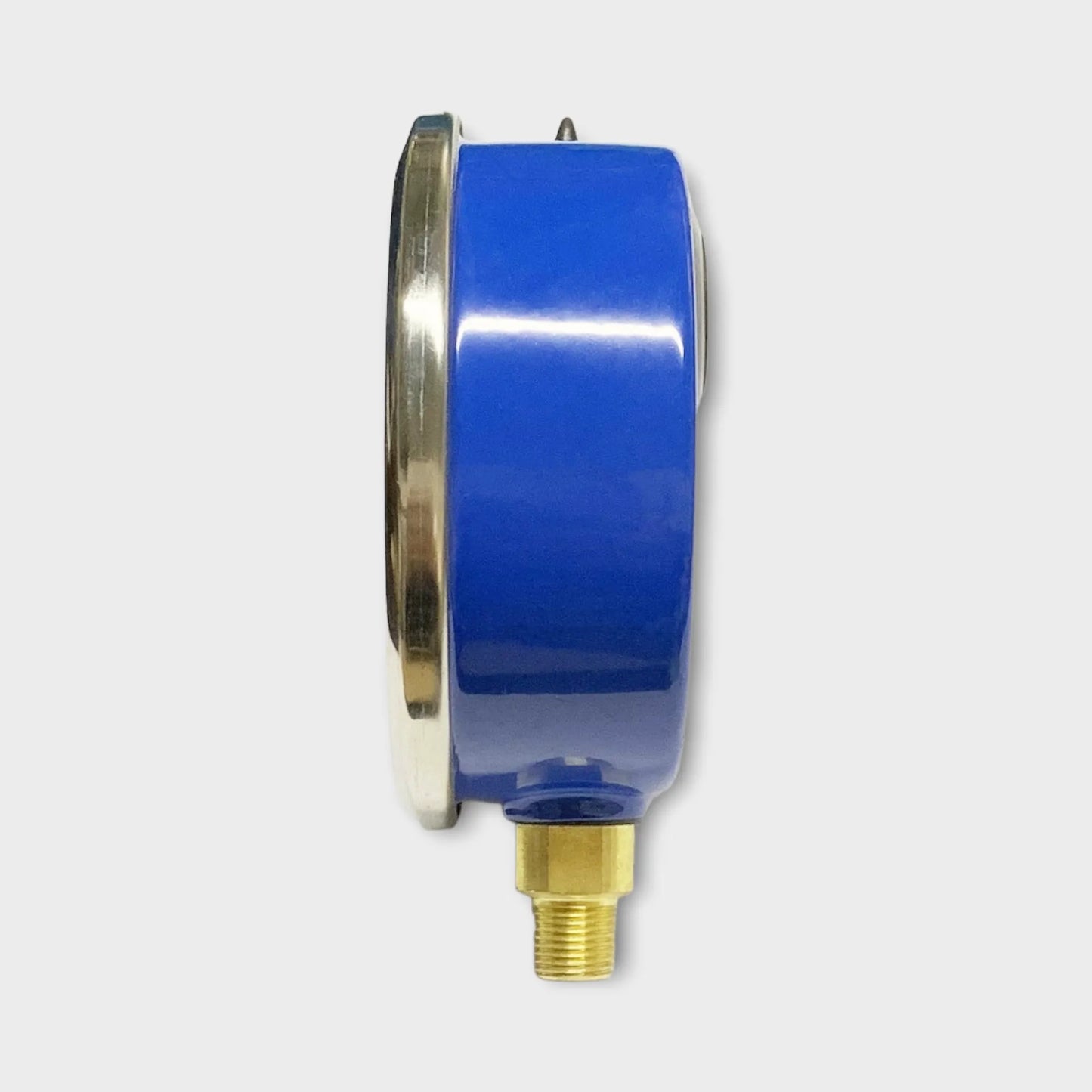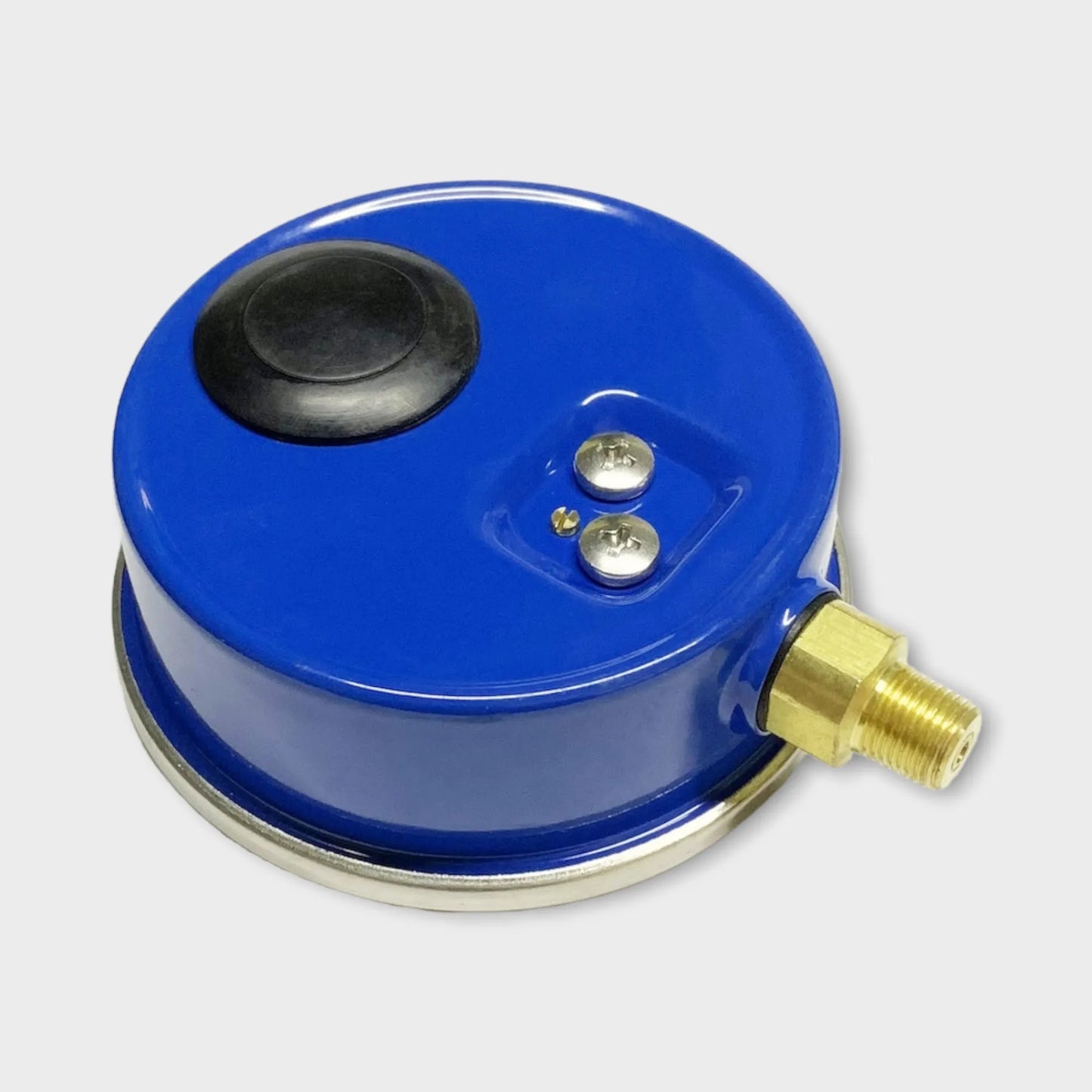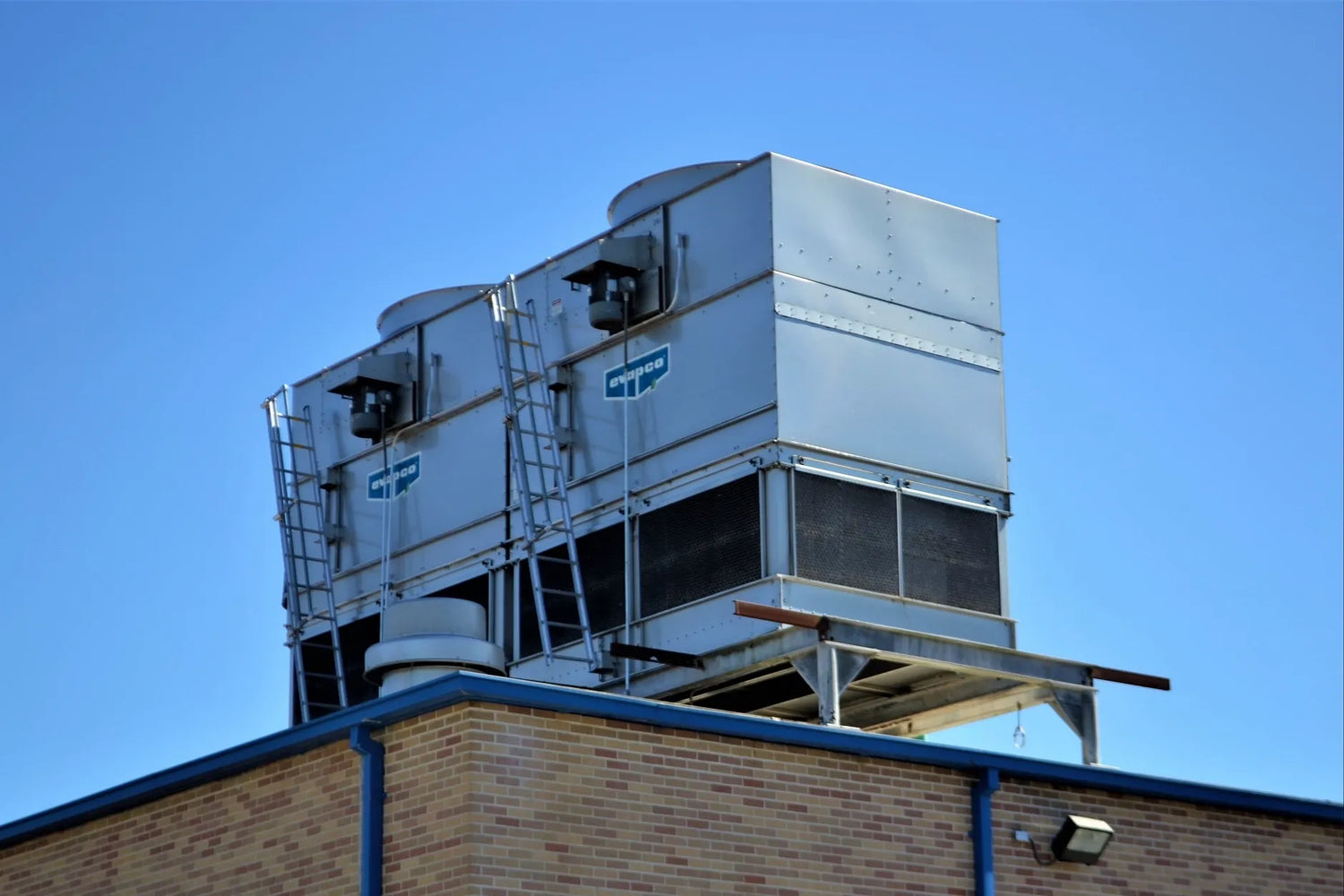 Applications
Refrigerant pressure gauges are used in refrigeration equipment, such as commercial air conditioners, heat pump water heaters, and cold storage products. They are mainly used to detect the pressure values of different stages of the medium in the system.
Special features

Long service life, robust

Cost-effective and reliable

Combined pressure and temperature scales as duplex, triples or quadruplex scales for all common refrigerants

Payment & Shipping Terms

MOQ: 100 Pieces

Price: To be confirmed

Delivery Time: 3~5 weeks

Payment Term: T/T