A 63mm stainless steel (SS) refrigeration pressure gauge designed for R22 refrigerant and panel mounting is a specific type of pressure measuring instrument tailored for monitoring pressure levels in refrigeration systems that use R22 refrigerant. This type of gauge typically includes stainless steel construction for durability, compatibility with R22 refrigerant, and a panel mounting feature for secure installation.
Key Features:
1. Gauge Size: The gauge has a size of 63mm, which represents the diameter of the circular display.
2. Stainless Steel Construction: The gauge is constructed using stainless steel material, providing resistance to corrosion and durability. Stainless steel is suitable for refrigeration applications where exposure to coolants and other environmental factors is common.
3. Refrigerant Compatibility (R22): The gauge is designed to work with R22 refrigerant, which is commonly used in air conditioning and refrigeration systems.
4. Panel Mount: The gauge is intended for panel mounting, which involves attaching the gauge securely to a control panel or enclosure.
5. Scale and Units: The dial is marked with a scale calibrated in units appropriate for refrigeration applications, such as psi or bar, with the ability to indicate the pressure of R22 refrigerant.
6. Pointer: The gauge features a pointer that visually indicates the pressure reading on the dial, providing real-time pressure information.
Applications:
This specific type of refrigeration pressure gauge is used primarily in refrigeration systems and air conditioning applications where R22 refrigerant is utilized:
- Air Conditioning Units: Monitoring pressure levels in air conditioning systems that use R22 refrigerant.
- Commercial Refrigeration: Monitoring pressure in commercial refrigeration systems and equipment.
- HVAC Systems: Measuring pressure in heating, ventilation, and air conditioning systems where R22 is the refrigerant of choice.
Benefits:
- Stainless Steel Construction: Stainless steel construction offers durability and resistance to corrosion, crucial in refrigeration environments.
- Refrigerant Compatibility: Designed to work with R22 refrigerant, ensuring accurate pressure readings for the specific refrigerant being used.
- Panel Mounting: The panel mounting feature provides secure attachment to control panels or enclosures.
Considerations:
- Pressure Range: Ensure the pressure range of the gauge is appropriate for the pressures encountered in your refrigeration system.
- Environmental Compatibility: Verify that the gauge's construction and materials are suitable for the refrigeration environment.
- Units: Make sure the gauge's units match the units used in your application.
- R22 Compatibility: Ensure the gauge is specifically designed for R22 refrigerant compatibility.
In summary, a 63mm stainless steel refrigeration pressure gauge designed for R22 refrigerant and panel mounting is tailored for accurate pressure measurement in refrigeration systems using R22. Its stainless steel construction, refrigerant compatibility, and panel mounting feature make it suitable for various refrigeration and air conditioning applications.
Dial Size
63mm

Case material

Stainless steel

Wetted parts

Brass

Mount

Panel
Connection

1/4 PT, NPT, G... M14*1.5

Custom options

Pressure range
Dial plate
Other process connection thread
Surface mounting flange
Mounting bracket
Share
View full details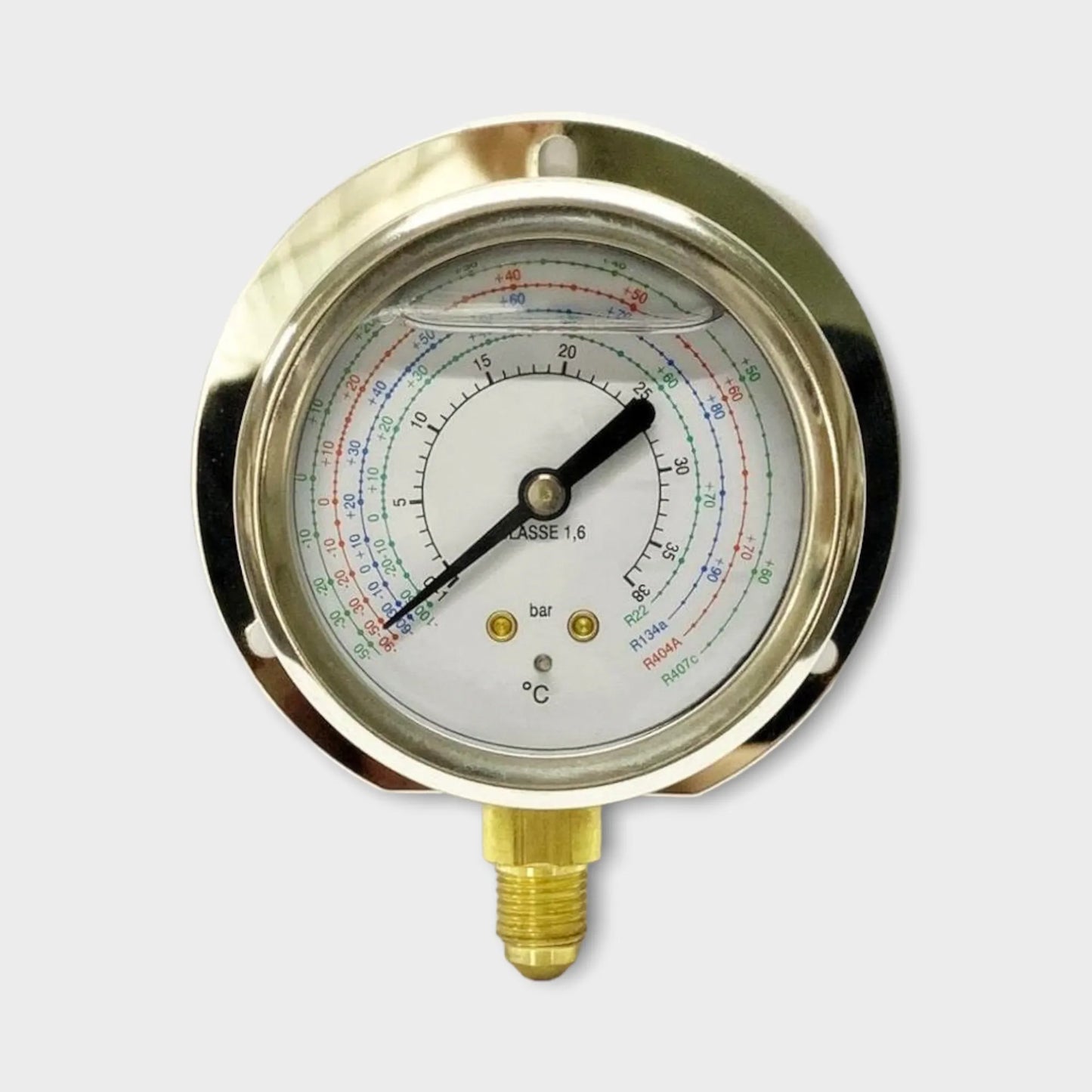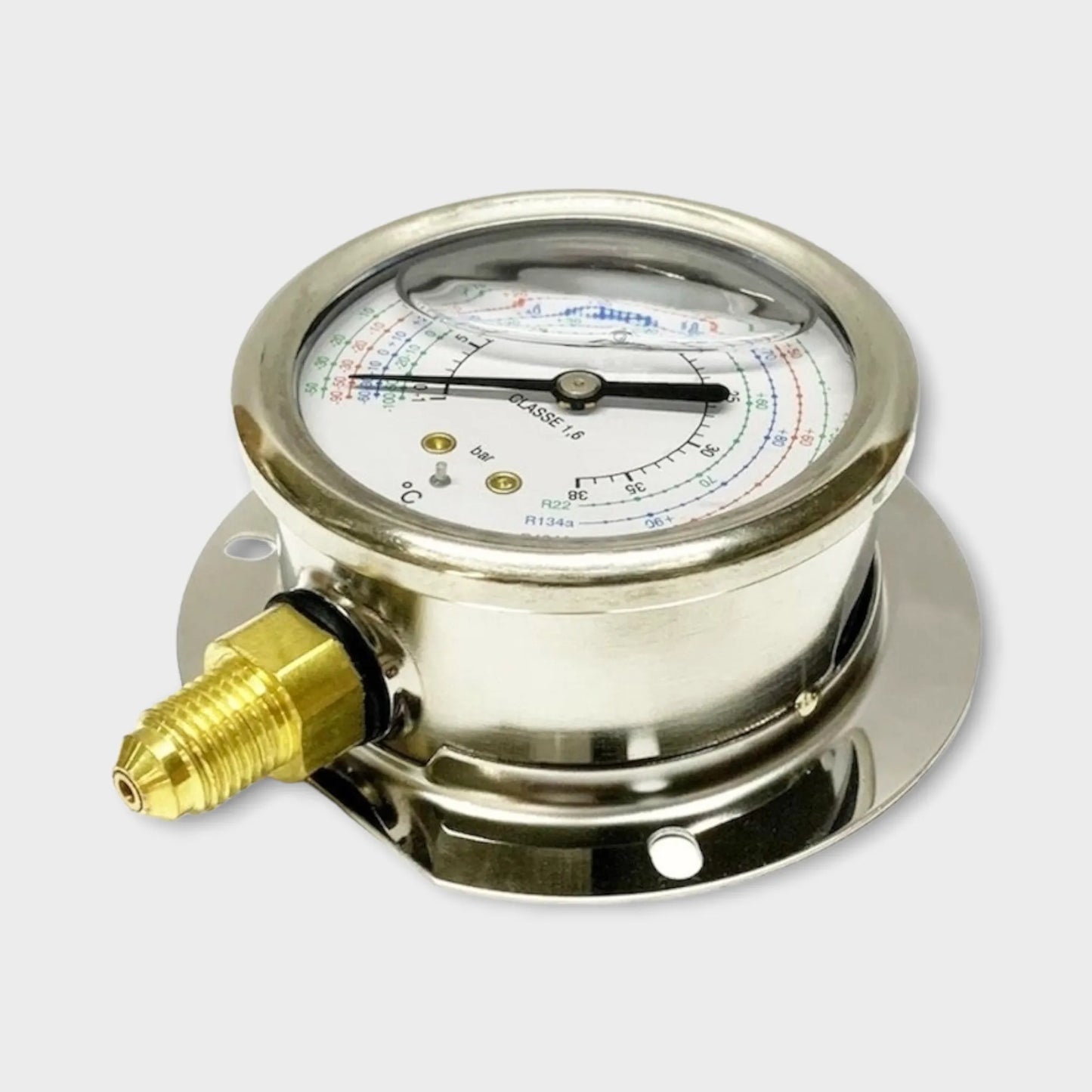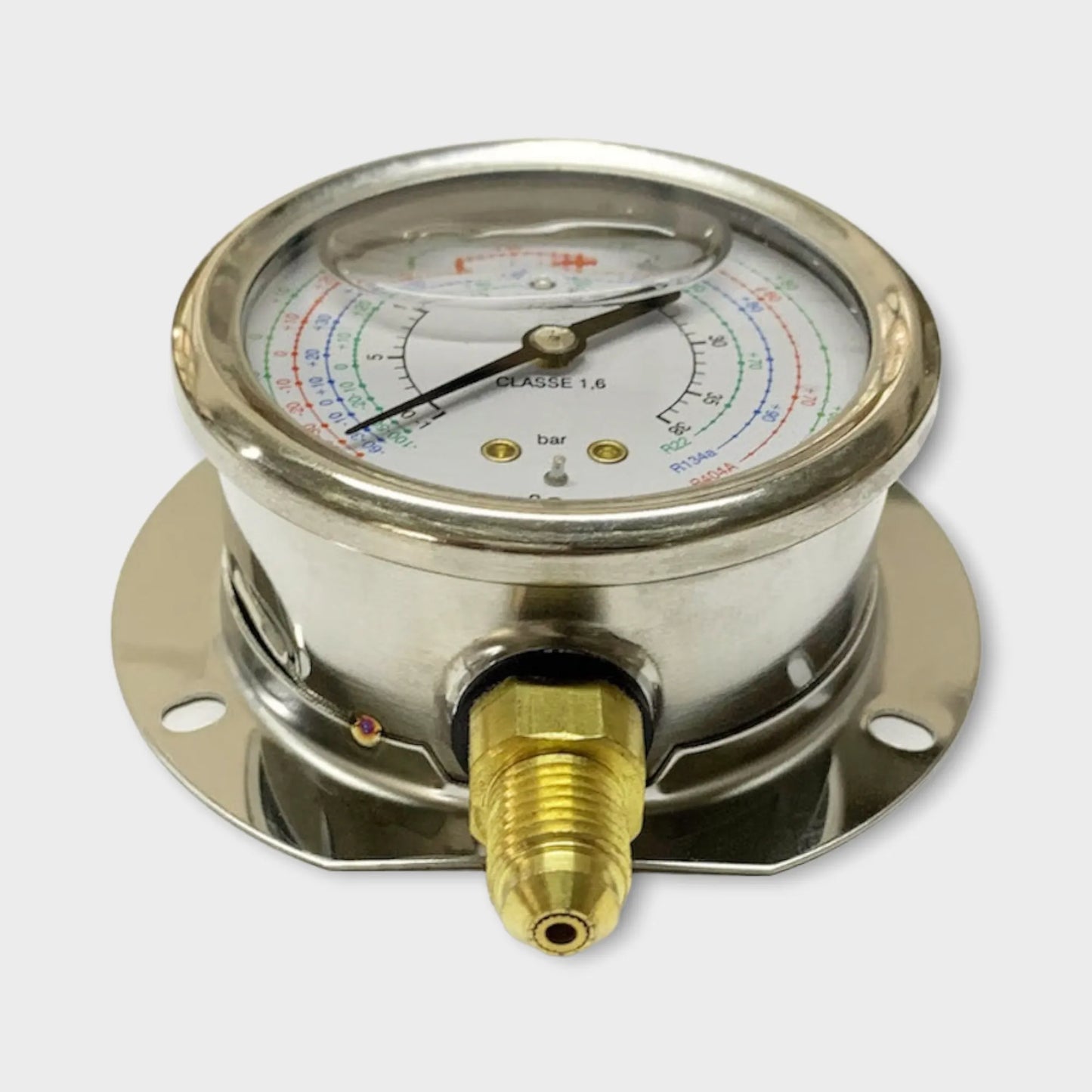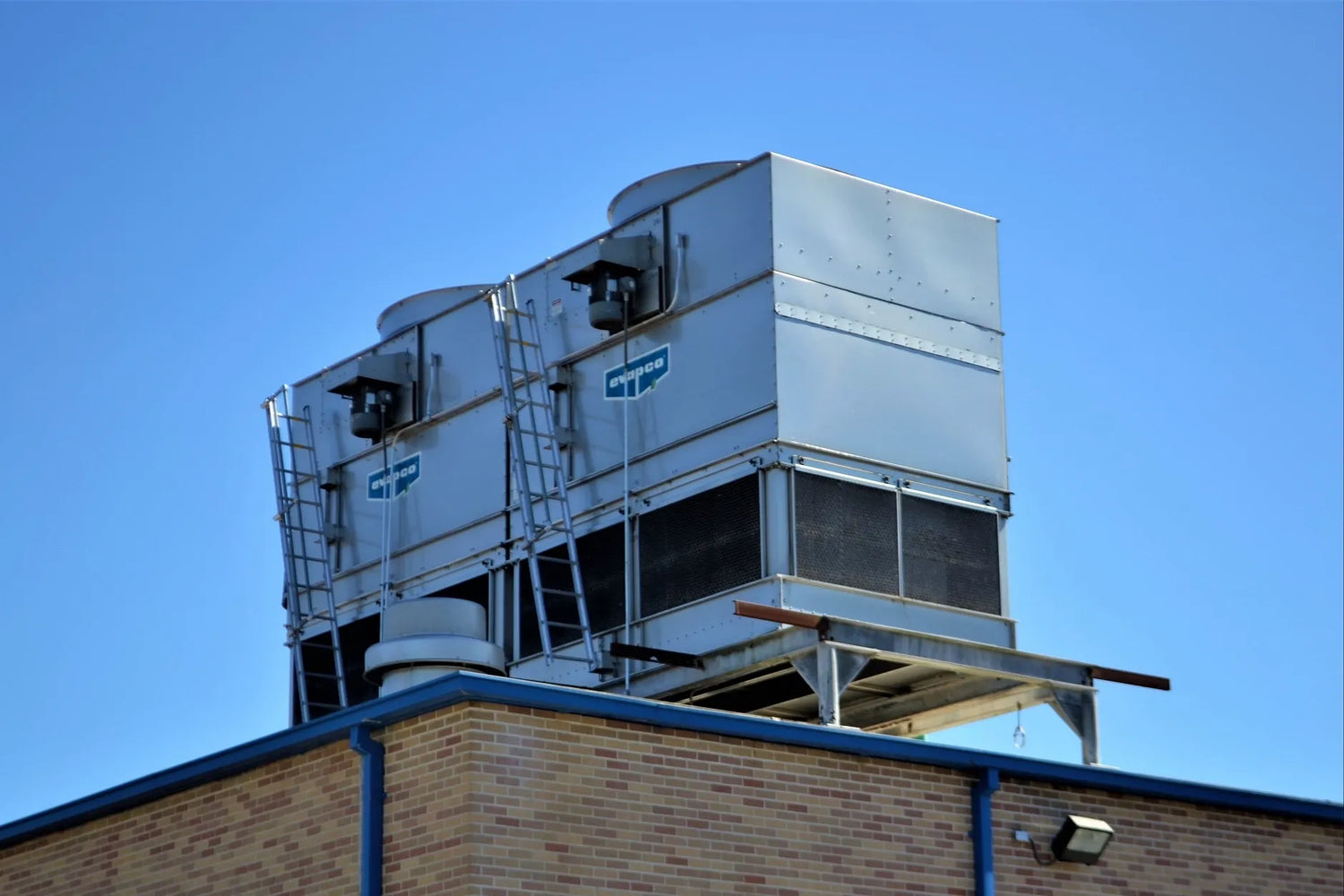 Applications
Refrigerant pressure gauges are used in refrigeration equipment, such as commercial air conditioners, heat pump water heaters, and cold storage products. They are mainly used to detect the pressure values of different stages of the medium in the system.
Special features

Long service life, robust

Cost-effective and reliable

Combined pressure and temperature scales as duplex, triples or quadruplex scales for all common refrigerants

Payment & Shipping Terms

MOQ: 100 Pieces

Price: To be confirmed

Delivery Time: 3~5 weeks

Payment Term: T/T