Introducing our Water Pressure Gauge Meter with a 2.5-inch Dial and SS304 Material: 
Discover the pinnacle of water pressure measurement with our advanced Water Pressure Gauge Meter. Featuring a robust 2.5-inch dial and constructed from high-quality SS304 stainless steel material, this gauge sets the standard for precision and durability in monitoring water pressure across various applications.
Key Features:
1. 2.5-Inch Dial for Clarity: Our Water Pressure Gauge boasts a generously sized 2.5-inch dial that offers unparalleled clarity. Its large, easy-to-read markings provide instant access to crucial pressure information, simplifying the monitoring process.
2. SS304 Stainless Steel Construction: Crafted from SS304 stainless steel, known for its exceptional resistance to corrosion and oxidation, this gauge is built to withstand the challenges of water pressure measurement, even in harsh or corrosive environments. It guarantees longevity and reliability.
3. High Precision Measurement: Designed for precision, our gauge utilizes advanced technology and calibration techniques to deliver highly accurate water pressure readings. Whether you're managing water distribution systems, industrial processes, or residential plumbing, you can rely on its accuracy.
4. Versatile Applications: This Water Pressure Gauge is versatile, suitable for a wide range of applications, including residential water systems, commercial plumbing, irrigation, and industrial processes. Its adaptability makes it a valuable asset in various settings.
5. Durability and Longevity: The use of SS304 stainless steel ensures that this gauge can withstand the test of time, providing a dependable solution that reduces maintenance and replacement costs.
6. Easy Installation: Installing our Water Pressure Gauge is a breeze, thanks to its user-friendly design and comprehensive installation instructions. It can be seamlessly integrated into your existing water pressure monitoring system without complications.
7. Clear and Intuitive Design: The gauge's design prioritizes ease of use and readability. The dial features clear and intuitive markings, and its pointer provides real-time feedback, making it effortless to assess water pressure conditions.
8. Pressure Range Adaptability: With the ability to measure a wide range of water pressures, from low to high, this gauge accommodates different requirements, making it suitable for a variety of applications.
9. Corrosion Resistance: SS304 stainless steel not only provides durability but also ensures resistance to corrosion, ensuring that this gauge maintains its accuracy and appearance over time.
In summary, our Water Pressure Gauge Meter with a 2.5-inch dial and SS304 stainless steel construction offers unparalleled precision, durability, and versatility for monitoring water pressure in diverse settings. It is designed to excel in delivering accurate pressure measurements while withstanding the challenges of water-related environments, making it an ideal choice for professionals and homeowners alike. Invest in the quality and reliability of our Water Pressure Gauge Meter for your water pressure monitoring needs.
Dial Size
63mm

Case material

Stainless steel

Wetted parts

Stainless steel

Mount

Center Back
Connection

1/4 PT, NPT, G... M14*1.5

Liquid

Glycerin, Silicone oil, None

Custom options

Pressure range
Dial plate
Other process connection thread
Surface mounting flange
Mounting bracket
Share
View full details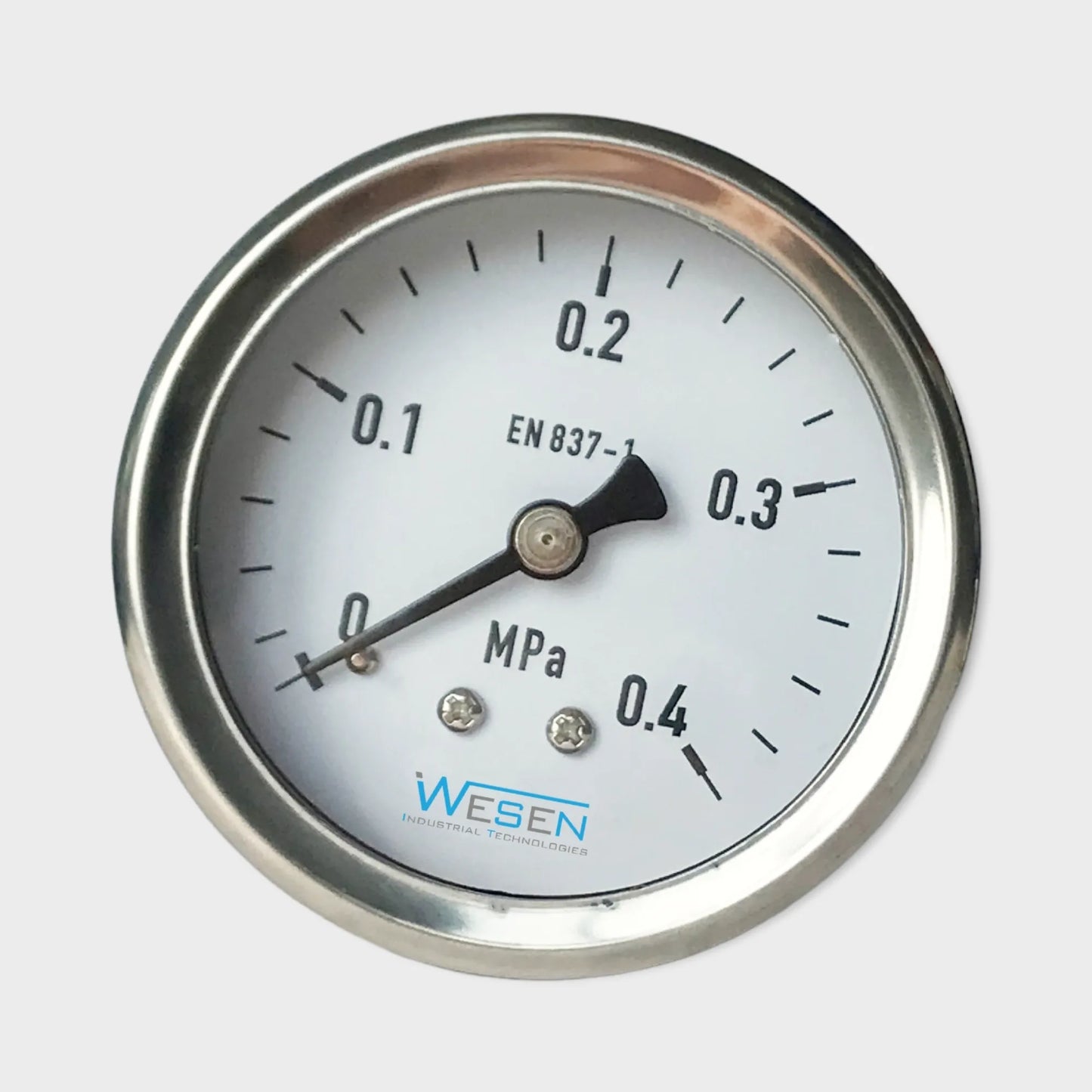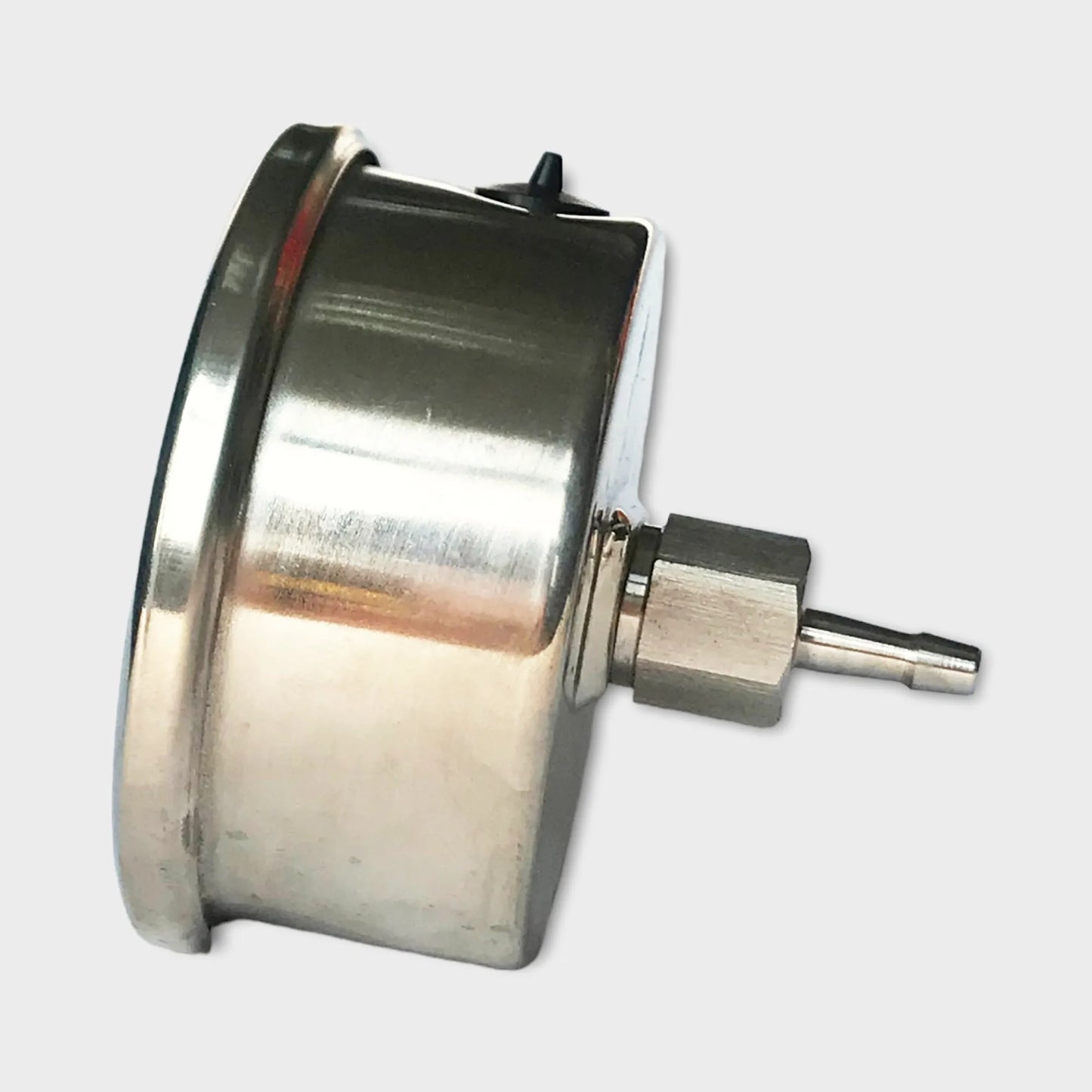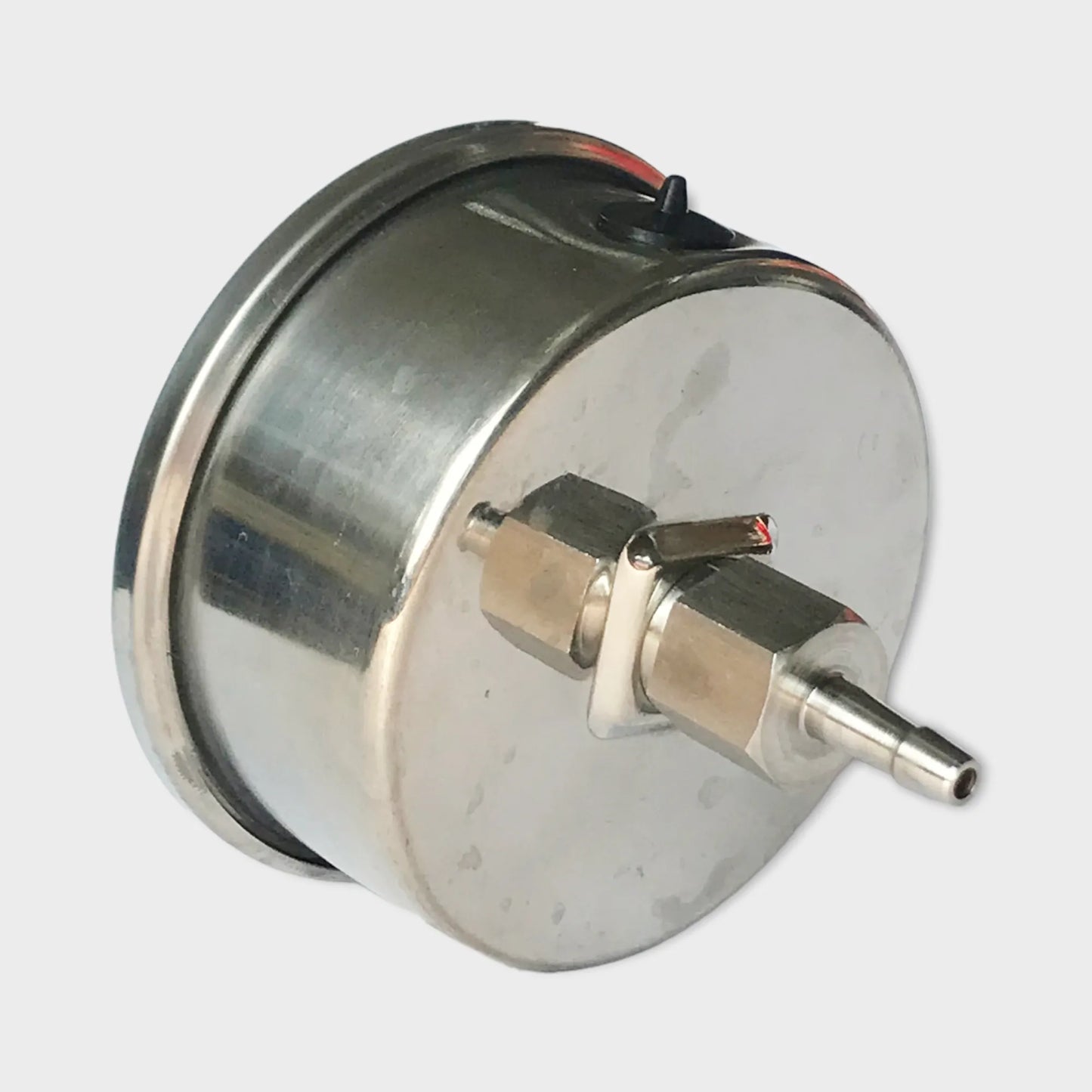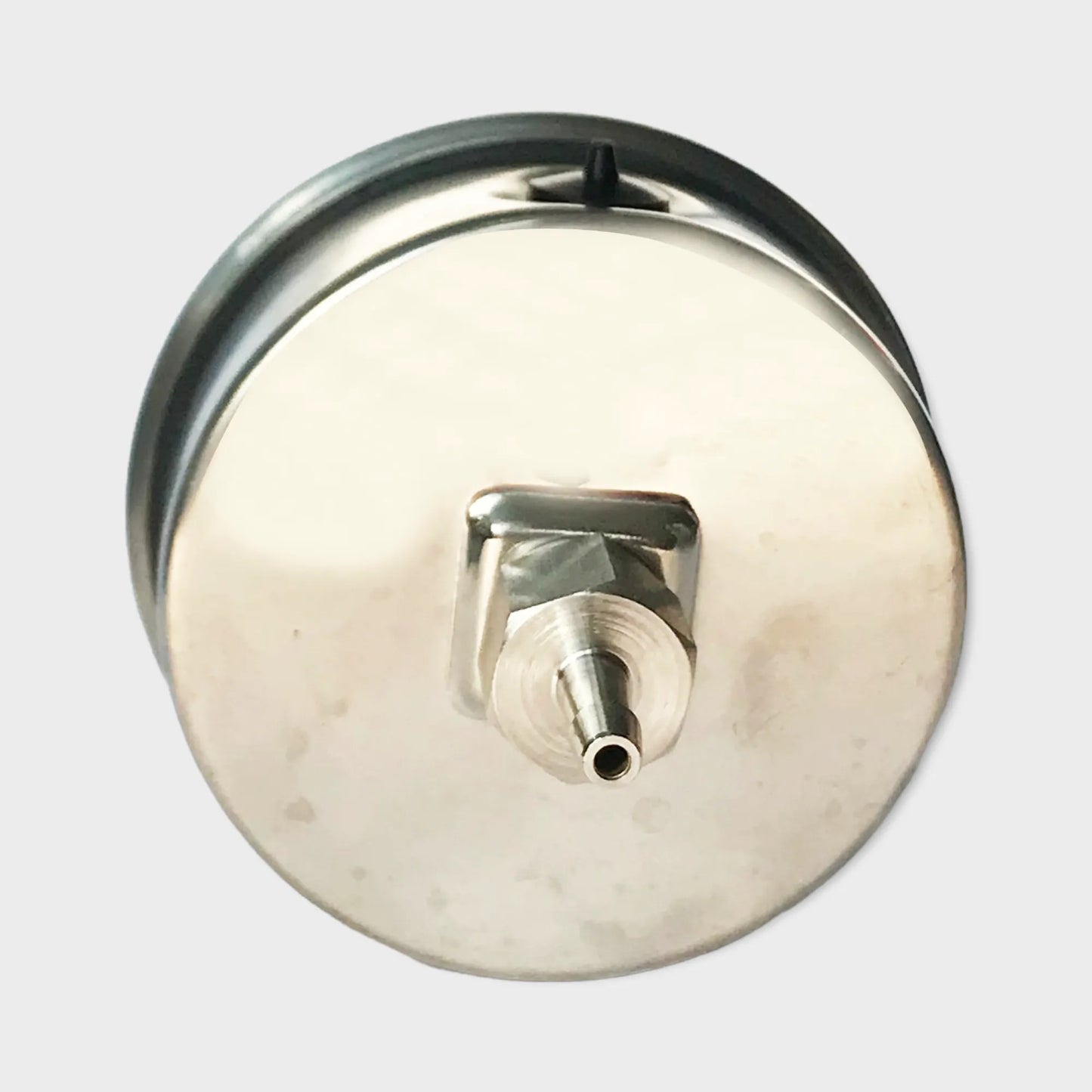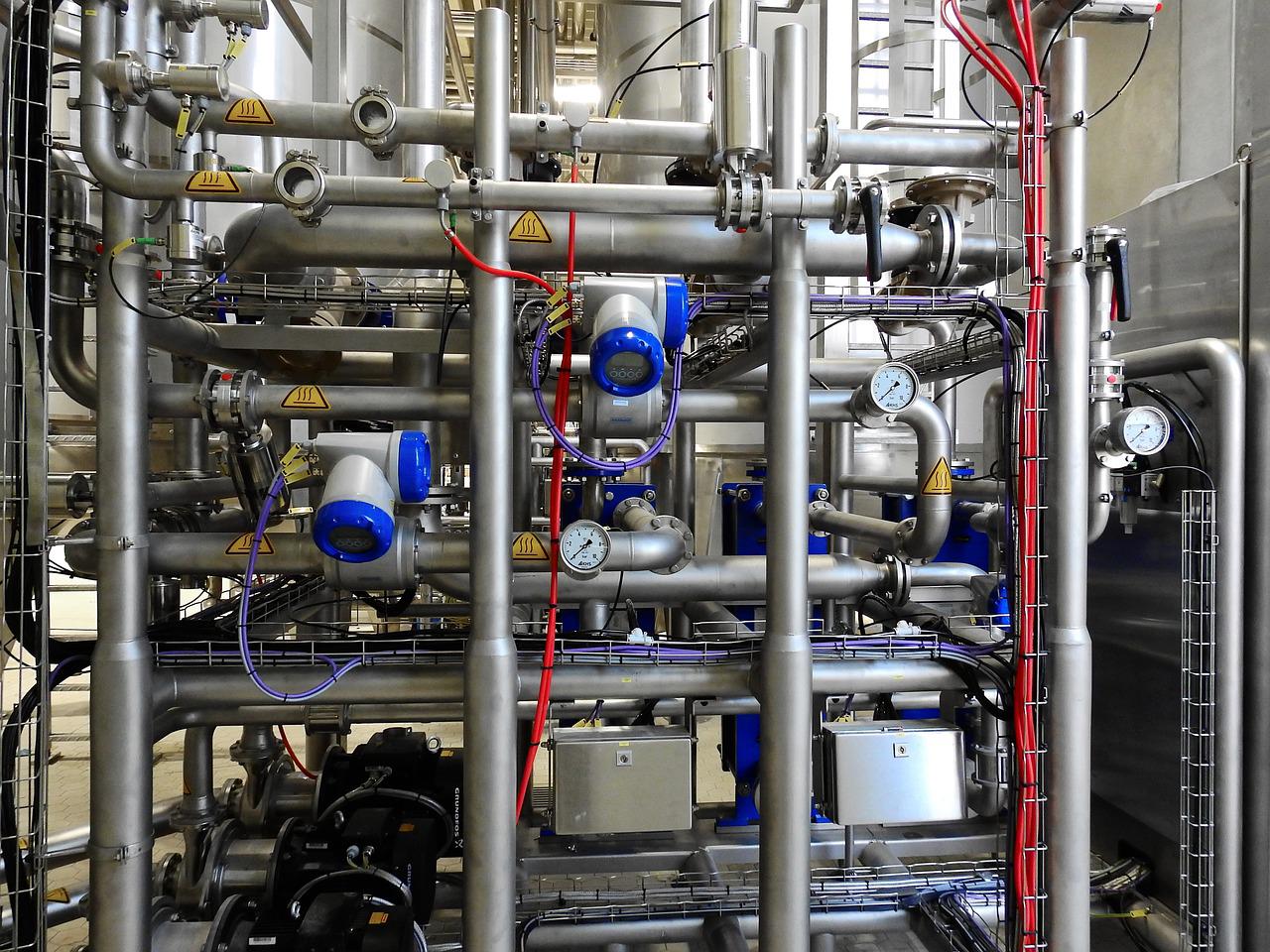 Applications
For aggressive gaseous and liquid media that are not highly crystallising, also operates in aggressive environments
Oil and gas industry, chemical and petrochemical industry, pumbling and HVAC, hydraulics and pneumatics
Machine building and general plant construction
Special features

Excellent load cycle stability and shock resistance

Design per EN 837-1

Completely from stainless steel

Scale ranges up to 0 ... 1600 bar

Payment & Shipping Terms

MOQ: 100 Pieces

Price: To be confirmed

Delivery Time: 3~5 weeks

Payment Term: T/T